Disclaimer: I received this product for free in exchange for my honest review. All opinions are my own.
Precious Angel has had a skin allergy for a number of years. It gets worse in the summer and better in the winter which leads me to believe it is flea related. My vet has seen it but never suggested doing anything about it. Over the past few months I have tried different products and changed his diet so it is grain-free. I was really excited to be chosen to try the Pet Skin Doctor Food Supplement. When the package arrived, in addition to the Pet Skin Doctor Food Supplement I also received a sample of shampoo, conditioner and #EmuOil to rub on his skin.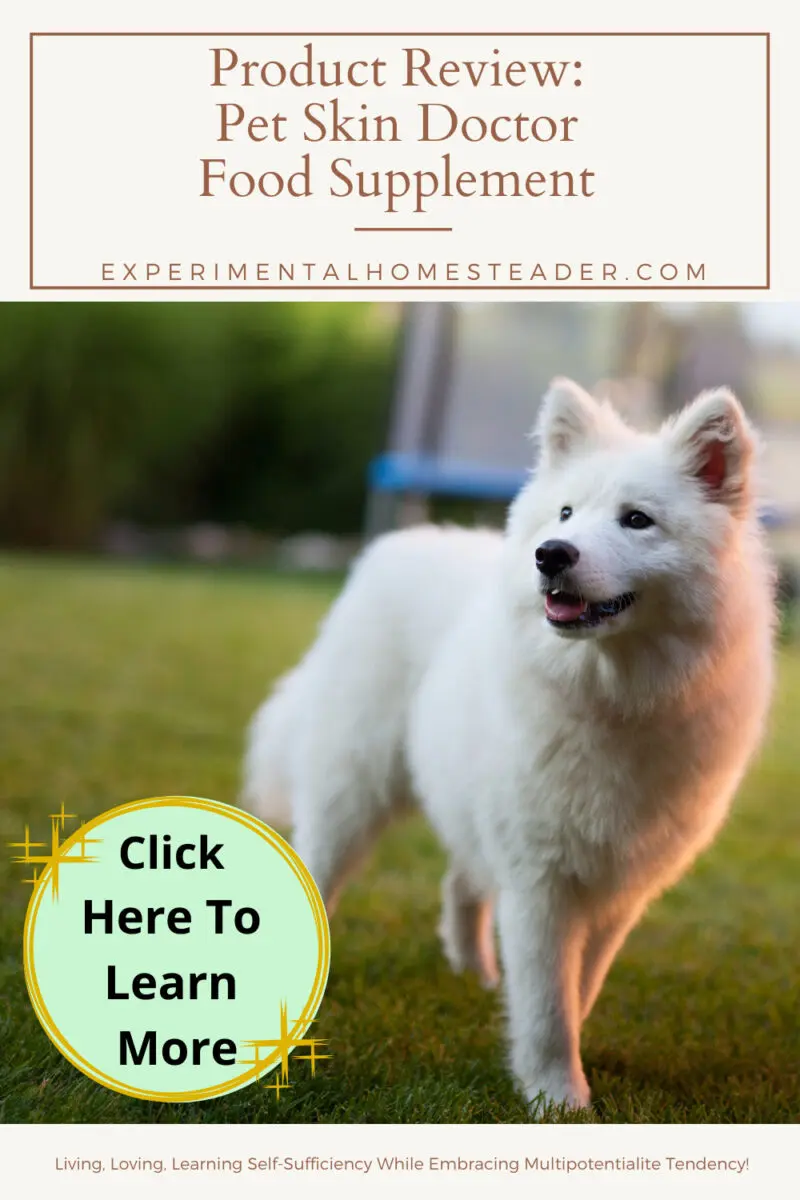 I immediately opened the #EmuOil and began rubbing it on all the areas that are bare. I had hoped it would help with the hot spots he has. I am using another product as well, but anything that helps him be less itchy is a plus. He enjoyed the oil being rubbed on him and did not try to lick it off. I then opened the Pet Skin Doctor Food Supplement and gave him his first dose – a teaspoon and a half. He took it right out of the measuring spoon with no problem. He continued licking up his daily dose, some days acting like he liked it more than what he did on other days. Since I shook the bottle vigorously before giving him his daily dose, I am not sure why.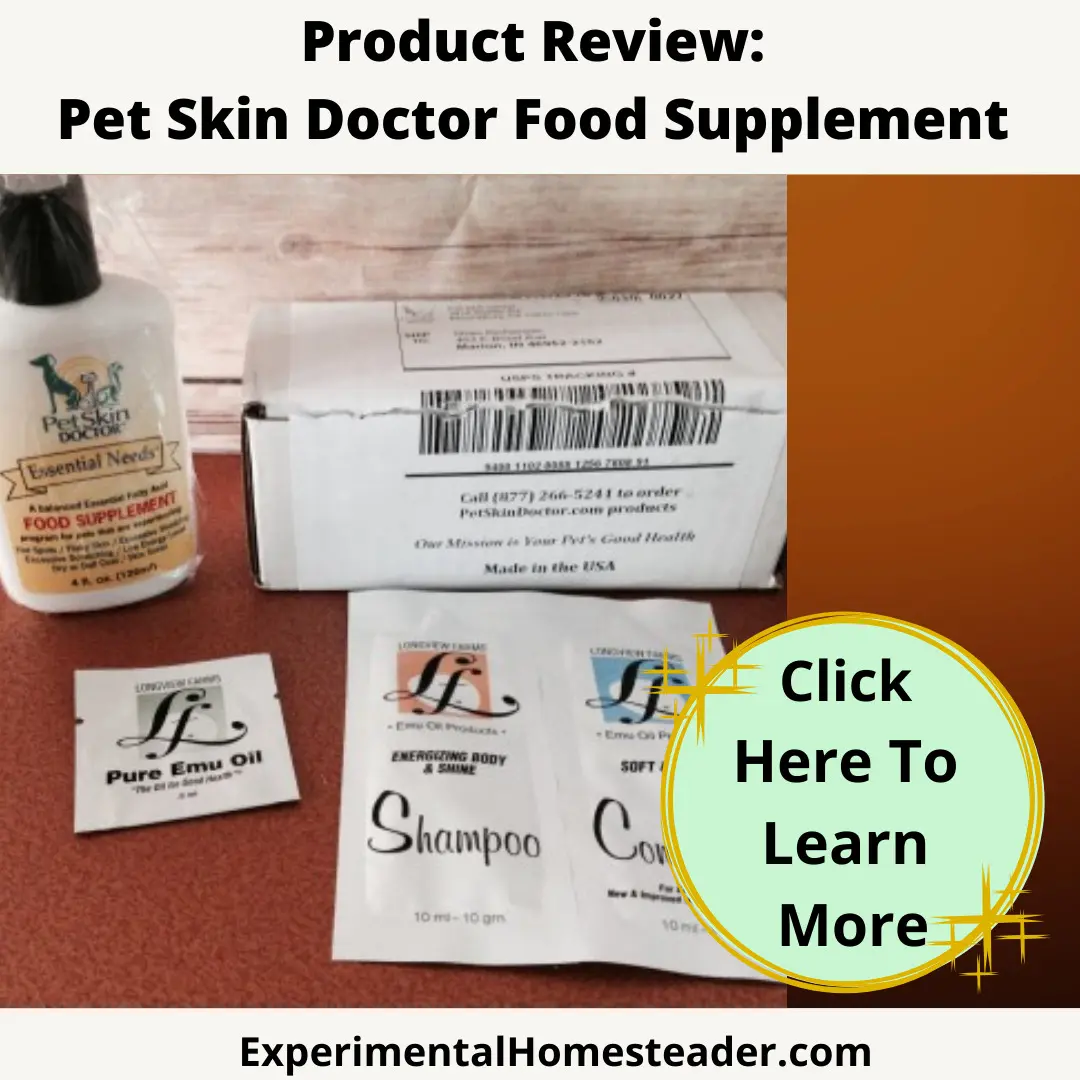 I have noticed his scratching and itching has increased. I wonder if there is not something in this product that is affecting his allergies. I honestly do not know what else it might be. I did – as I said – love the #EmuOil and it did seem to help him. As for the Pet Skin Doctor Food Supplement, I am not seeing a difference in his skin. Possibly one bottle is not enough. I do feel that his skin is softer and not as rough as it was prior to taking this supplement but the itching concerns me. I have not asked my vet what she thinks at this point. Possibly it just takes more than one bottle to see dramatic results because of the severity of his skin allergy issue.
I received one or more of the products mentioned above for free using Tomoson.com. Regardless, I only recommend products or services I use personally and believe will be good for my readers.