Disclaimer: I received the Economy Chef Coat for free or at a reduced price in exchange for my honest, unbiased review. All opinions are my own.

I wanted the Economy Chef Coat to wear during some of my cooking videos. I am working on a video studio and thought the icing on the cake would be the Economy Chef Coat. This is a very professional looking chef's coat and the quality is amazing however it is way too large for me – and I even chose a medium instead of the large I typically wear in shirts.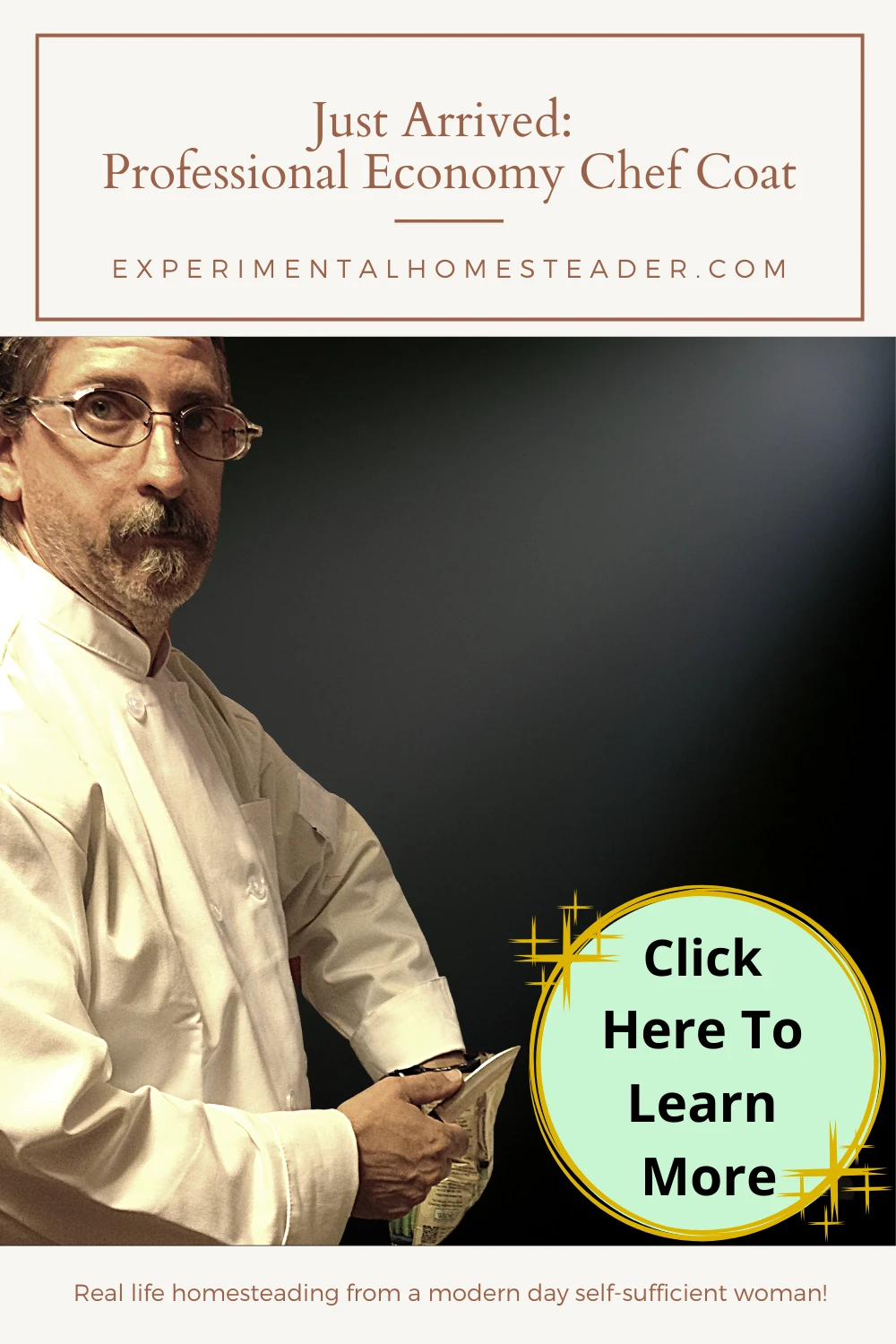 I suggest going down two sizes from your normal shirt size. A small would have fit me – and I talked to several other people who received this  Economy Chef Coat as well who stated the same thing.
I had my husband try it on and while it was even a little large for him it fit much better on him than it did on me. I love the way it looks – so professional – and it is truly a pure white color. The seams are well sewn and we have no issues with the Economy Chef Coat coming apart during wear.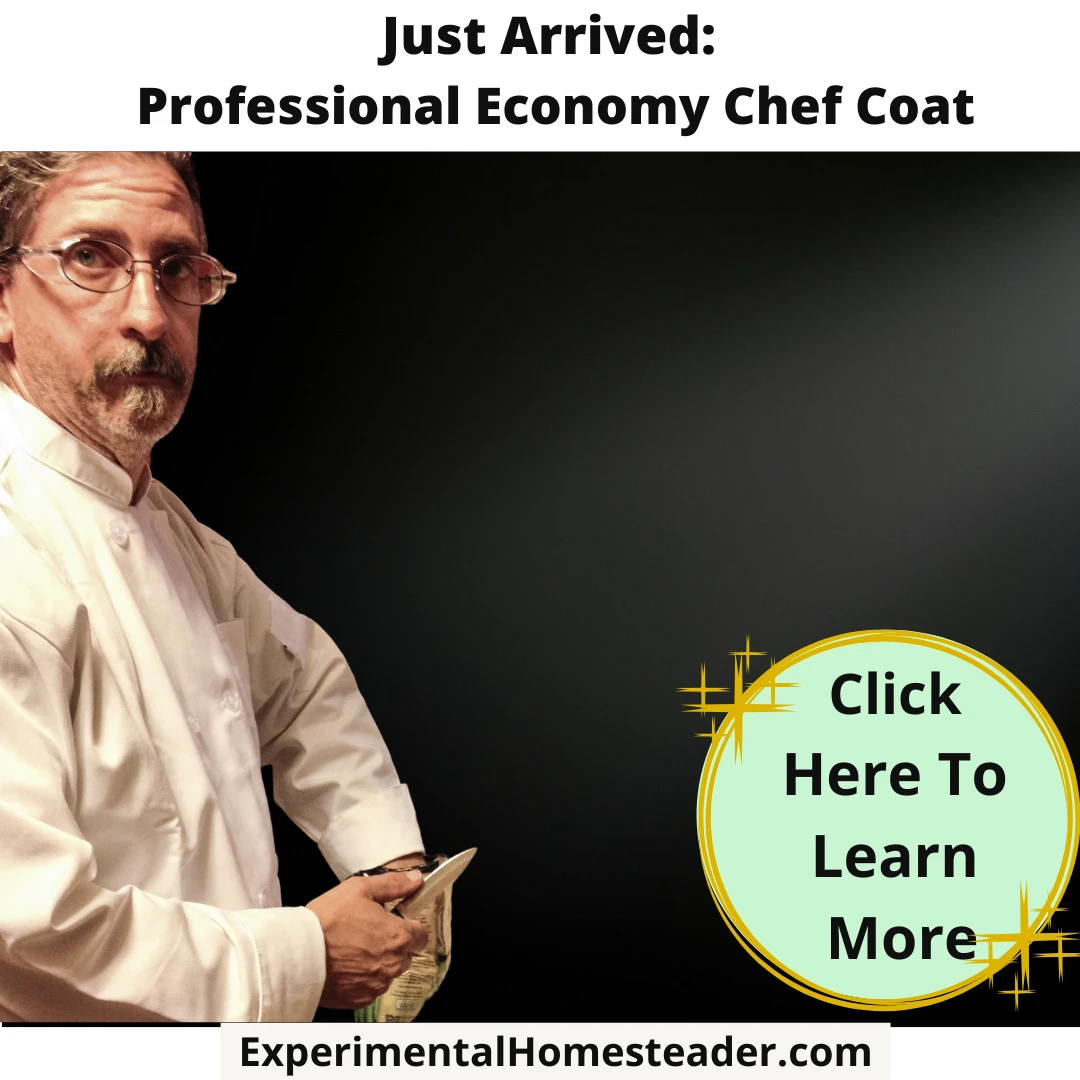 We have not had anything get on it yet as far as stains so I cannot say how well those would come out. The material is a high quality though so I suspect it would come clean easily. Just be aware if you buy one that you need to go down those two sizes from your normal shirt size.