Learn how to make an easy chicken tomato pasta that takes about an hour from start to finish. This chicken tomato pasta recipe is great for those who are lactose intolerance or who want to limit their dairy intake for any reason. Choose fresh herbs from your garden or your local farmers market whenever possible. I personally prefer homemade pasta, but you can use any type of pasta you like. This easy chicken tomato pasta is a dish your whole family is sure to love!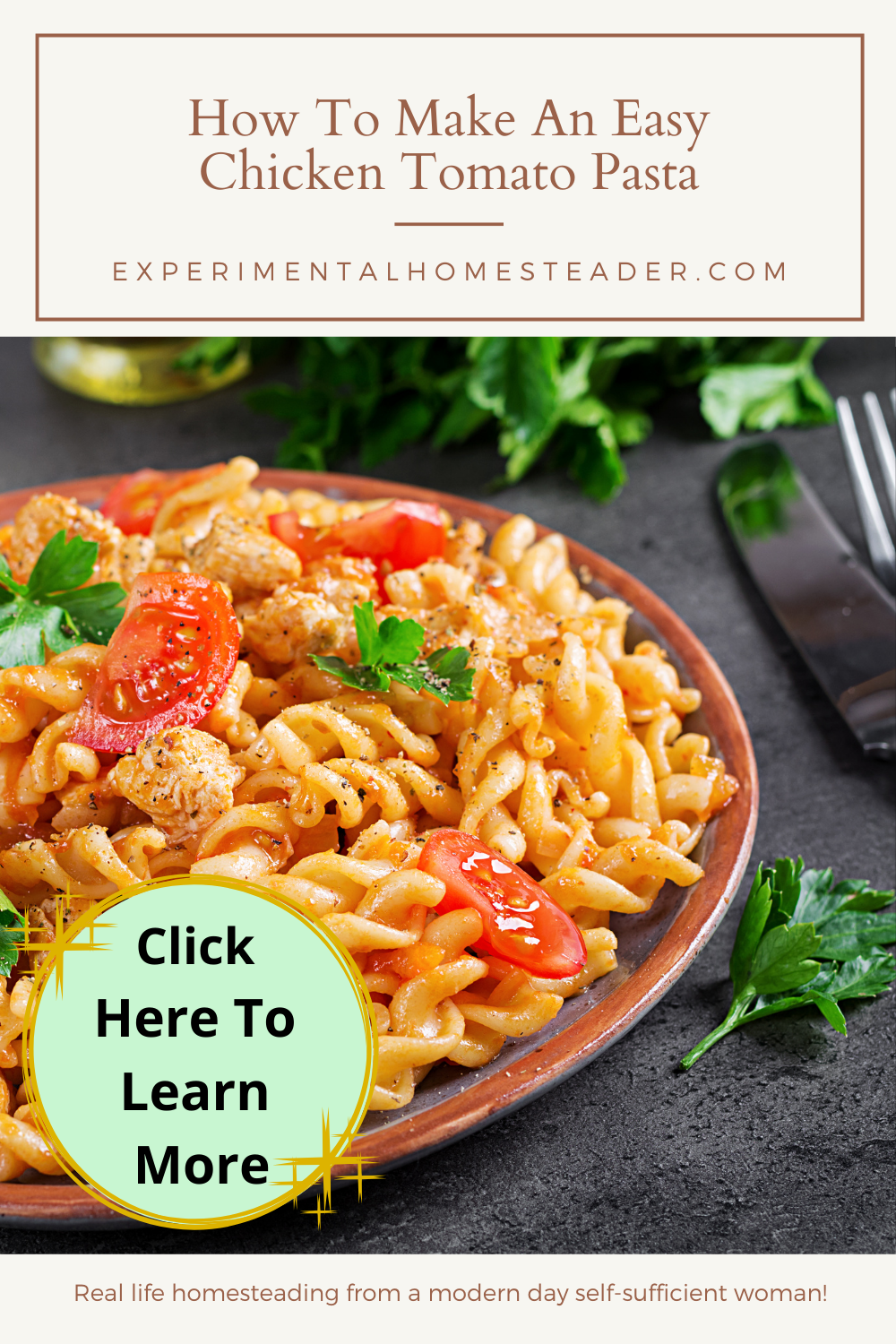 Print
How To Make An Easy Chicken Tomato Pasta
18

oz

. chicken breast, cut into small pieces (1/2″ square)

1/2

c

. onion, diced

2

cloves garlic, minced

2

cans (14.5 oz.) of diced tomato

1 1/2

c

. sliced mushrooms

1/3

c

. balsamic vinegar

1 tsp

. basil

1 tsp

. oregano

1/2 tsp

. thyme

(affiliate link)

1/2 tsp

. rosemary

(affiliate link)

1/4

c

. tomato paste
cooking spray

3 1/3

c

. cooked pasta

(affiliate link)
Instructions
Spray the skillet with a nonstick cooking spray.
Sauté the chopped onion, garlic and mushrooms for approximately 5 minutes over low heat.
Add the raw, pre-cut chicken pieces to the skillet.
Cook the chicken over medium high heat until it is no longer pink inside.
Once the chicken is cooked, add the tomatoes, tomato paste, balsamic vinegar, and the remaining spices to the mixture.
Mix all the ingredients together and simmer over medium low heat for 20 minutes.
Serve hot with a side of garlic bread and a fresh salad!
Recipe Card powered by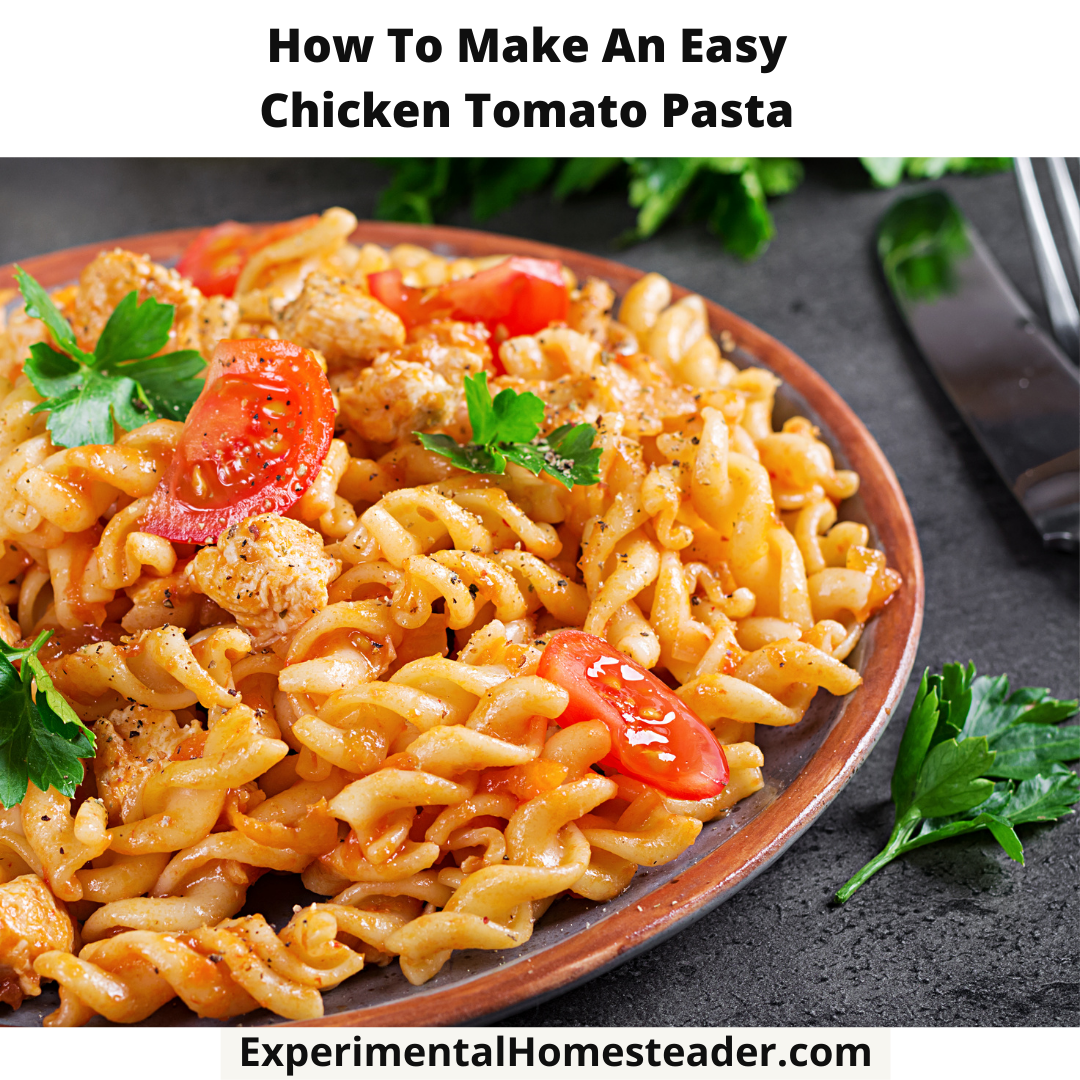 Pasta Recipe Dinner Ideas
If you're looking for a sweet, creamy meat lovers lasagna recipe, then be sure to check this cheese lasagna recipe made with Mahon-Menorca Cheese!
This is simply the best lasagna recipe for a cast iron dutch oven. I chose to bake mine in an oven, but this recipe would work on a BBQ grill or even over an open fire and I have included the information on how to cook it that way below.
This is the best simple lasagna recipe for those that like starting from scratch!