Disclaimer: I received a package containing three degrees of maturity of Mahon-Menorca Cheese for free for participating in the Mahon-Menorca Cheese Holiday Blogger Recipe Challenge. All opinions are my own.
When I signed up for the Mahon-Menorca Cheese recipe challenge, I knew right away a new pasta sauce recipe was going to my entry for the side dish category.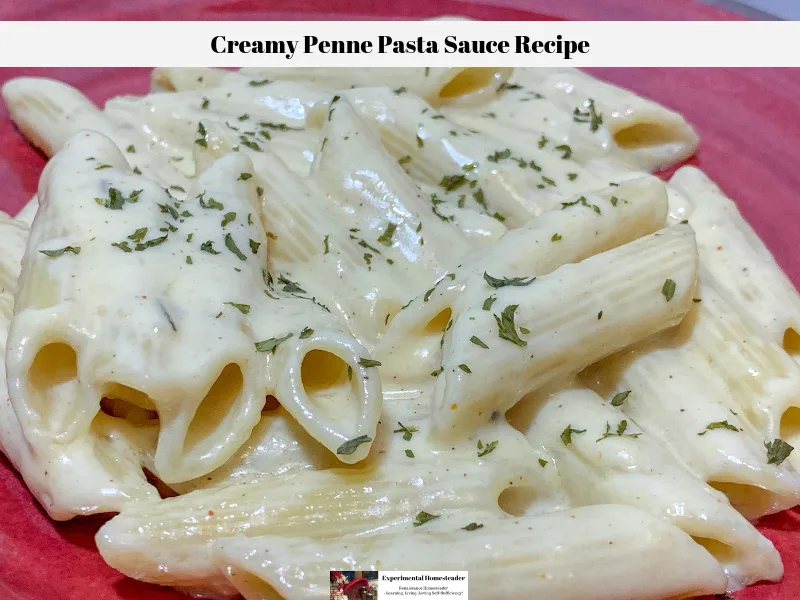 The hard part was deciding how I wanted to make that pasta sauce recipe and what I wanted to serve it on to make a complete side dish that was tasty and easy for my readers to make at home.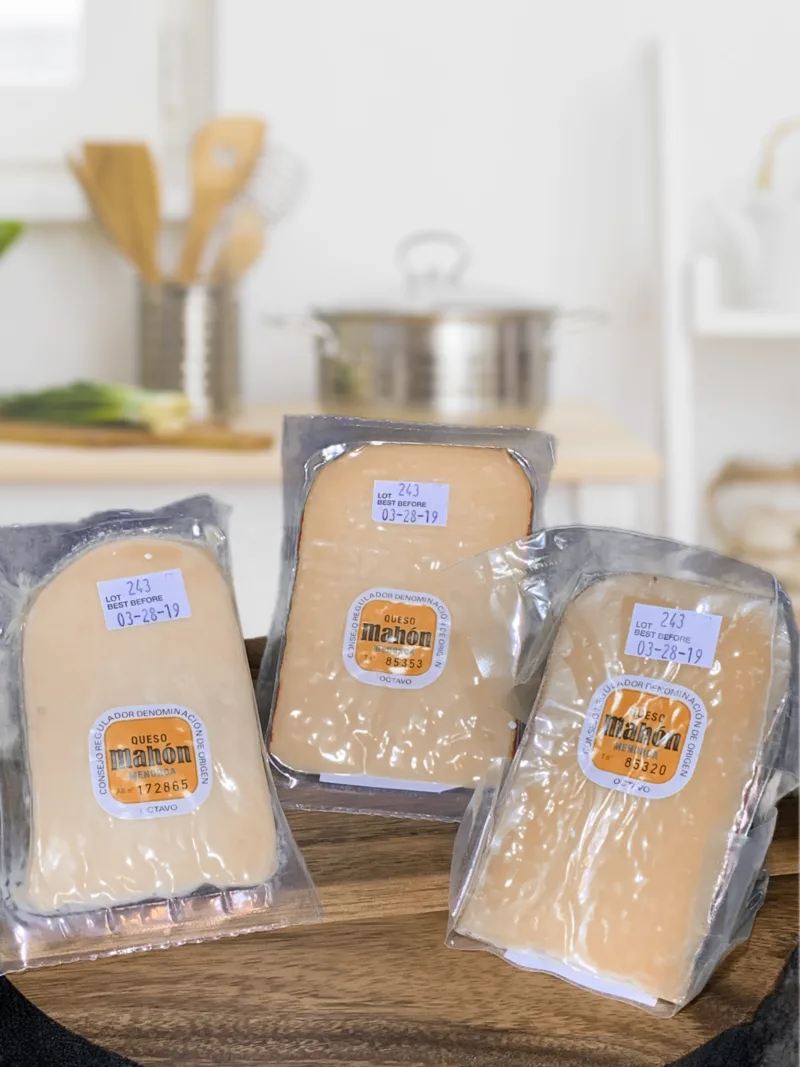 About The Box Of Mahon-Menorca Cheese
When the box of cheese arrived, it contained three one pound packages, a hard cheese, a semi-cured cheese made with raw milk and a regular semi-cured cheese.
For this recipe, I chose the hard cured cheese, which basically means it was cured for more than five months.
The texture of the Mahon-Menorca hard cured cheese is firmer and hard meaning it is brittle and breaks easily, but it shredded using a food processor just fine.
The flavor is more developed than a cheese that has not cured as long, it has a complex and intense aroma with a long persistent aftertaste according to their website, but to tell you the truth, I did not notice an aftertaste when the cheese was turned into a sauce.
I had not tried this type of cheese before, which surprised me because it is sold nationwide at Whole Foods and I do shop there a lot.
When I am there, I always stop at the cheese counter to look over and sample some of the cheeses they have.
The next time I go there, I will look for the Mahon-Menorca Cheese because I really liked the way it made this pasta sauce turn out.
You can find Mahon-Menorca Cheese at the best specialty stores all over the country and fine retailers such as Fairway Markets, Harris Teeter, Saveway, Kroger, Murray's, Central Markets, Costco, Gourmet Garage, West Side Markets, Zabar's, Central and Town & Country Markets in Seattle, Washington.
Here is my recipe.
Print
Creamy Penne Pasta Sauce Recipe
Author: Sheri Ann Richerson
Prep Time:

10 minutes

Cook Time:

12 minutes

Total Time:

22 minutes

Category:

Pasta

Method:

Stovetop
1

pound shredded Mahon-Menorca Hard Cured Cheese

2 cups

heavy whipping cream

1/2 cup

water

4 Tablespoons

butter

2 Tablespoons

Wondra Flour

2 teaspoons

dry mustard

1/2 teaspoon

Black Sea salt

1/2 teaspoon

smoked paprika

1/2 teaspoon

chili powder

1/2 teaspoon

thyme

3 1/2 cups

Penne Rigate
Keywords: pasta,sauce,recipe, pasta,recipes, pasta,dishes, pasta,recipes,easy, mahon,cheese,recipes, mahon,cheese, penne,pasta,recipes, penne pasta
Recipe Card powered by
Final Thoughts On The Mahon-Menorca Cheese Pasta Sauce Recipe
This recipe was really good and while we chose to serve it as a side dish to accompany my Parmesan Fennel Chicken Recipe, which then lead me to thinking about trying the Mahon-Menorca Cheese in place of the Parmesan the next time!
This recipe could certainly be a stand alone recipe with or without the addition of chicken.
I felt the Mahon-Menorca Cheese really made the difference in how this pasta sauce recipe turned out.
The spices really went well with the Mahon-Menorca Cheese and to be honest with you, a more perfect pairing of flavors isn't possible as far as I am concerned.
I hope you will give this recipe a try – and also give the Mahon-Menorca Cheese a try.
It really is good – and yes, I did snack on a few of the chunks that fell off as I was shredding the cheese.
The plain chunks of cheese do have a strong flavor, but again, this is a hard cured cheese, so that is exactly what one would expect.
To find out more, be sure to follow Mahon-Menorca Cheese on Facebook, Instagram or Twitter.
I highly recommend the following articles:
Use the buttons on the right hand side of the screen to share this article with friends or family who might find it useful. Pin the picture below to your pinboard on Pinterest for future reference.