Check out these five dinner ideas for tonight that are ready in 30 minutes or less.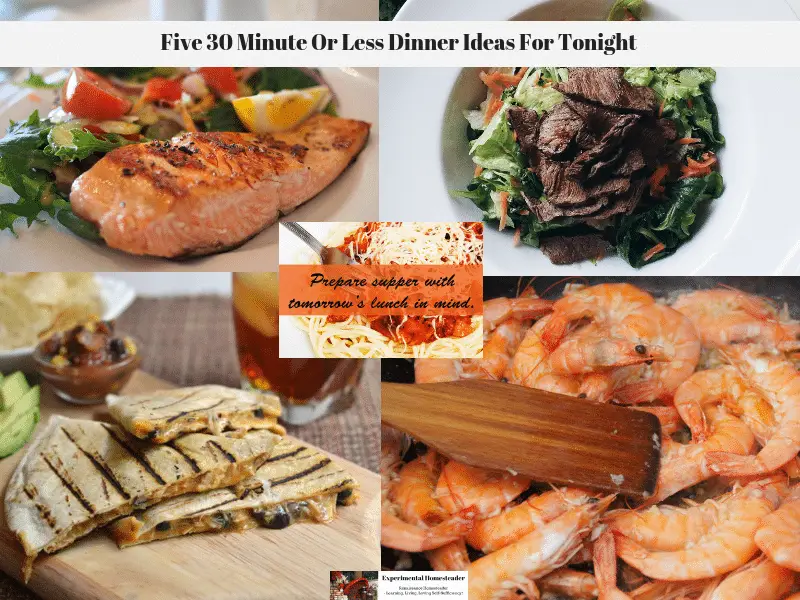 Plan Ahead And Save Time
When time is of the essence these thirty minute meal ideas come in handy.
If you plan ahead you'll be more likely to complete these meals in 30 minutes or less.
Shop for the meals in advance to ensure that you have all the ingredients you need on hand.
If you don't want to buy already prepared items, do your chopping and prepping when you get back from the grocery store to be prepared for the week ahead.
Print
Print
Print
Print
Print
Final Thoughts
If you like to make up freezer (affiliate link) meals ahead of time, it is possible to buy many of the ingredients for these five dinner ideas for tonight ahead of time and do the preparation all on one day.
This makes the meals even faster to prepare and is great for those busy weeknights when it seems there is barely time to sit down and eat.
I highly recommend the following articles:
Use the buttons on the right hand side of the page to share this article with friends or family who might find it useful. Pin the picture below to your pinboard on Pinterest for future reference.