Cooking ham steak in a cast iron skillet is quick, easy and tasty as long as you do it right.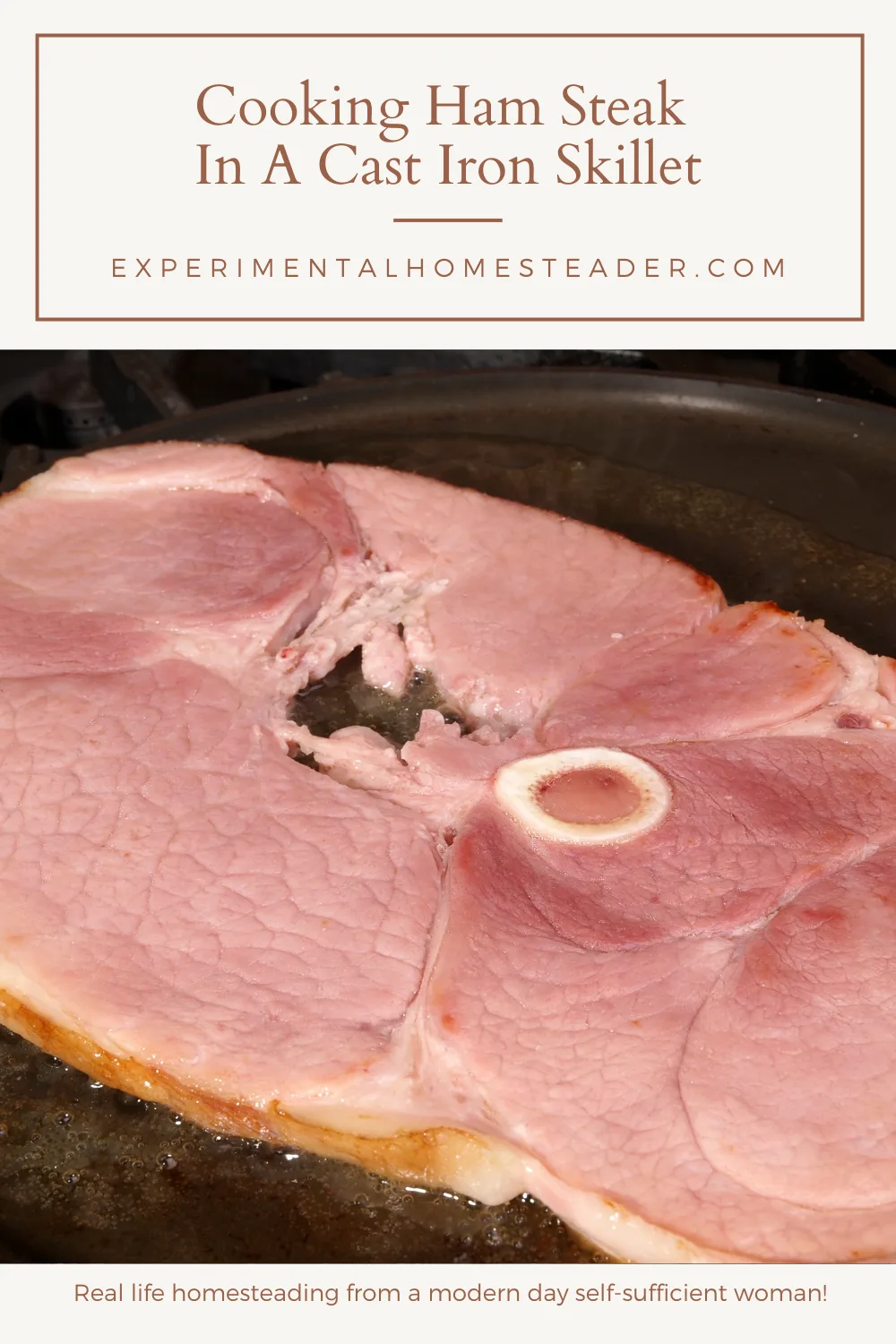 Start With Uncured Pasture Raised Pork
I absolutely love the taste of uncured pasture raised pork and I never pass on the chance to buy it when I can.
Ham steaks have a reputation of being tough once they are cooked, but when you start with good meat and cook it right not only is the ham steak tender, but it is also juicy.
There is no need to add any spices to the meat or oil to the skillet.
Here is my recipe.
Print
Cooking Ham Steak In A Cast Iron Skillet
Author: Sheri Ann Richerson
Prep Time:

5 minutes

Cook Time:

12 minutes

Total Time:

17 minutes

Category:

Breakfast

Method:

Stovetop
Instructions
Make sure the ham steak is thawed.
Pat it dry with paper towels.
Preheat the iron skillet using a medium heat.
Place the dry ham steak in the skillet and fry for 5 to 6 minutes on one side.
Turn the ham steak over and cook for another 5 to 6 minutes.
Check the internal temperature of the meat. As long as it is 160 degrees Fahrenheit, the ham steak is ready to eat. If the temperature is any lower, continue to cook it for a few more minutes, but do not overcook it.
Serve immediately.
Notes
*I recommend uncured pasture raised ham steaks.
Keywords: ham steak, cast iron cooking, pork recipes, uncured ham steak recipe, uncured ham steak
Recipe Card powered by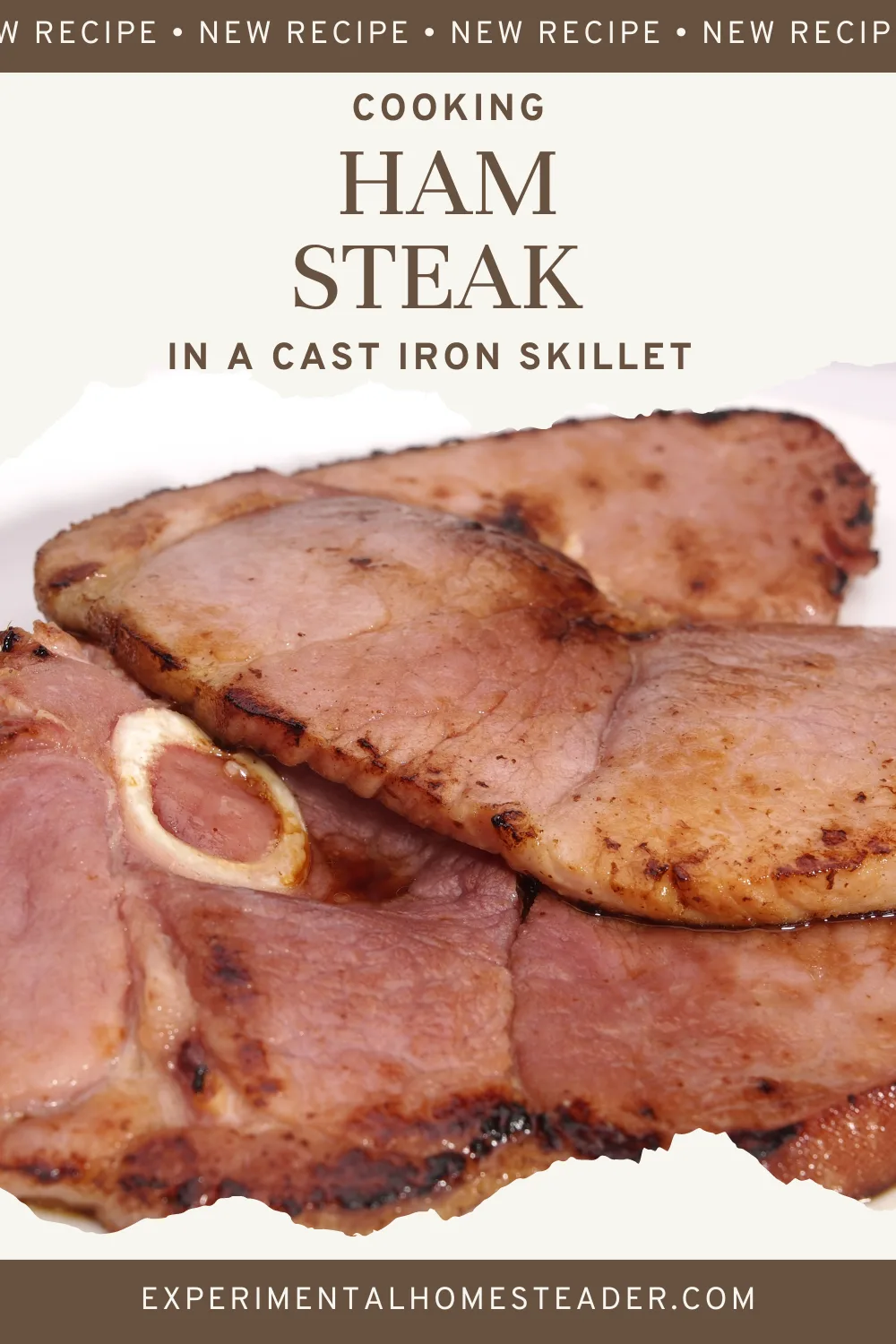 SaveSaveSaveSaveSaveSaveSaveSave
SaveSave