If you are looking for a delicious ribeye steak meal, made in a  cast iron skillet, give this one with green sauce a try!
The green sauce used in this recipe is similar to the popular Argentinian chimichurri sauce.

Place some green sauce in a 4 ounce canning jar or another small dish and serve it on the side.
Add some roasted fingerling potatoes as a side dish and you have an easy meal your whole family is sure to love.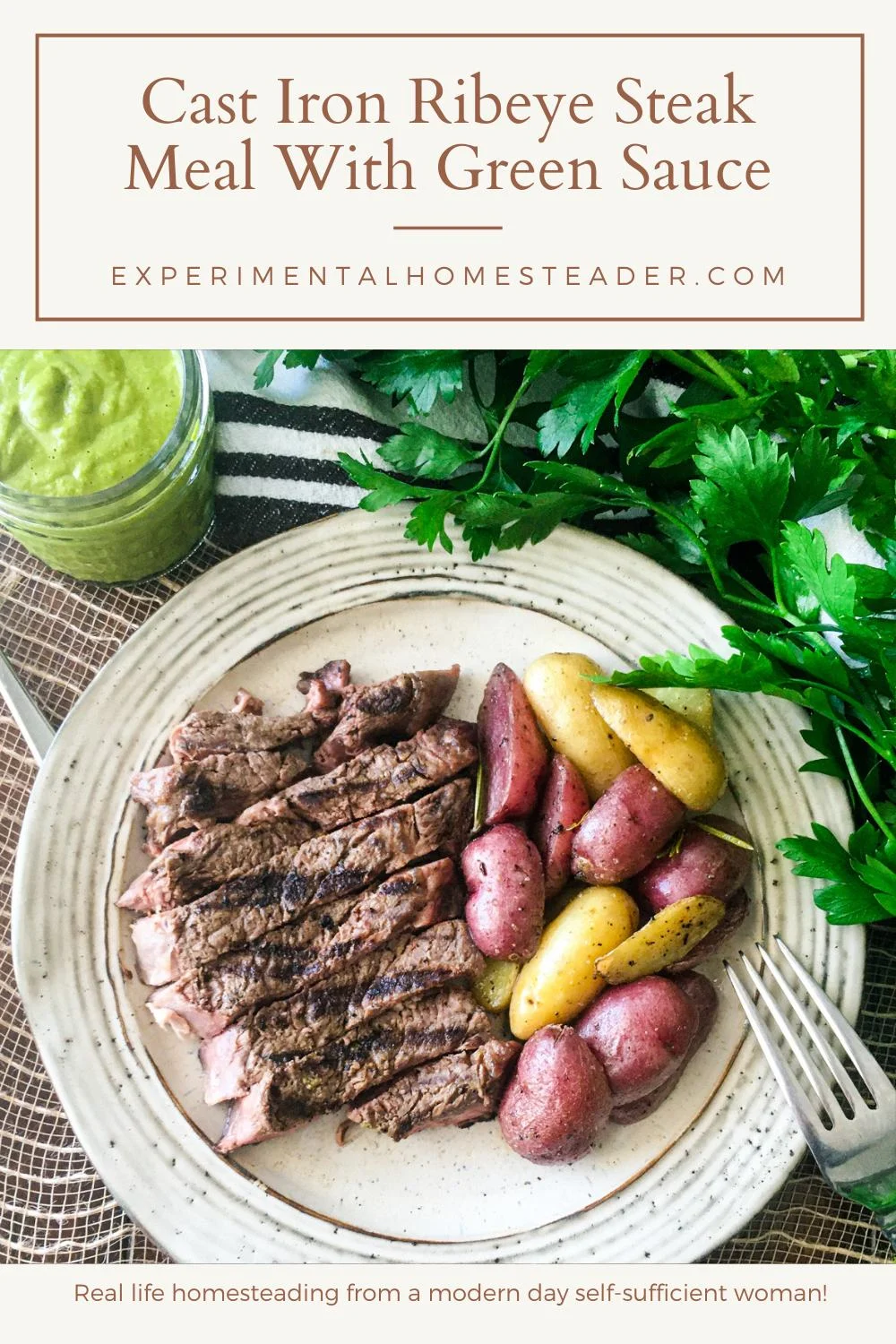 Make A Smooth Green Sauce For The Ribeye Steak Meal
The first step is to make the green sauce.
While some green sauces are made with ingredients that are coarsely chopped, this particular green sauce is blended until smooth.
If you prefer a more traditional chimichurri sauce, briefly pulse the ingredients in a food processor until finely chopped.
You can also chop the ingredients by hand for a less homogenous, but equally delicious, result.
For those who might not like this green sauce, be sure to check out my other homemade steak sauce recipe.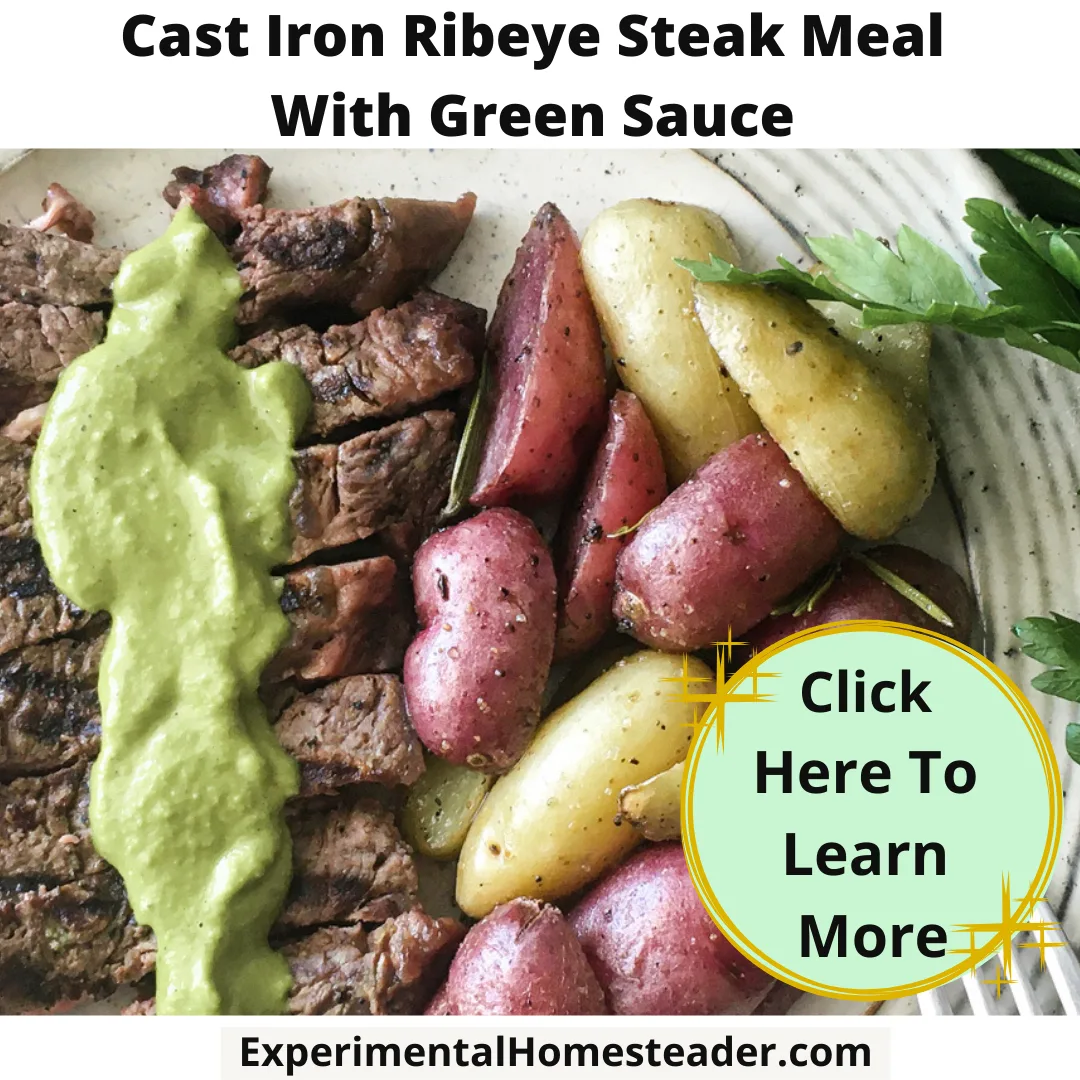 How To Cook A Great Steak That's Perfectly Done
It is best to remove the ribeye steaks from the refrigerator 30 minutes prior to cooking and use an instant read thermometer to determine level of doneness while cooking.
The total cook time for this recipe will vary depending on a number of factors, including the internal starting temperature and thickness of the steaks.
The desired final cooking temperature also determines how long the steaks take to cook.
Rare and medium rare steaks obviously cook faster than well done steaks.
If you need help determining the the correct temperature for the degree of doneless that you like your steak, check out this beef cooking temperature chart.
As a rule of thumb, remove the steaks from heat when they are approximately 5 degrees below the desired final temperature.
Print
Cast Iron Ribeye Steak Meal With Green Sauce
Recipe Card powered by
Why Use A Cast Iron Skillet?
To make the best ribeye steak, use a cast iron skillet.
A cast iron skillet gives meat the perfect sear, is non-stick and is simply the best way to cook a steak.
Cast iron heats evenly and holds the heat for a while even after it is removed from the heat source, which is one reason why it is so important to remove the steak when the internal temperature is about five degrees colder than your final desired temperature.
Place the piece of meat on a plate and use aluminium foil to create a tent over the the steaks and allow them to rest for 10 minutes.
The steaks will come up to temperature and by allowing them to rest, you will find the meat is juicer than if you cooked it to temperature and then removed it from the pan and ate it immediately.