Learning to make Instant Pot pork ribs has eleminated the need to go out to eat to get ribs that are tender, juicy and overflowing with BBQ sauce!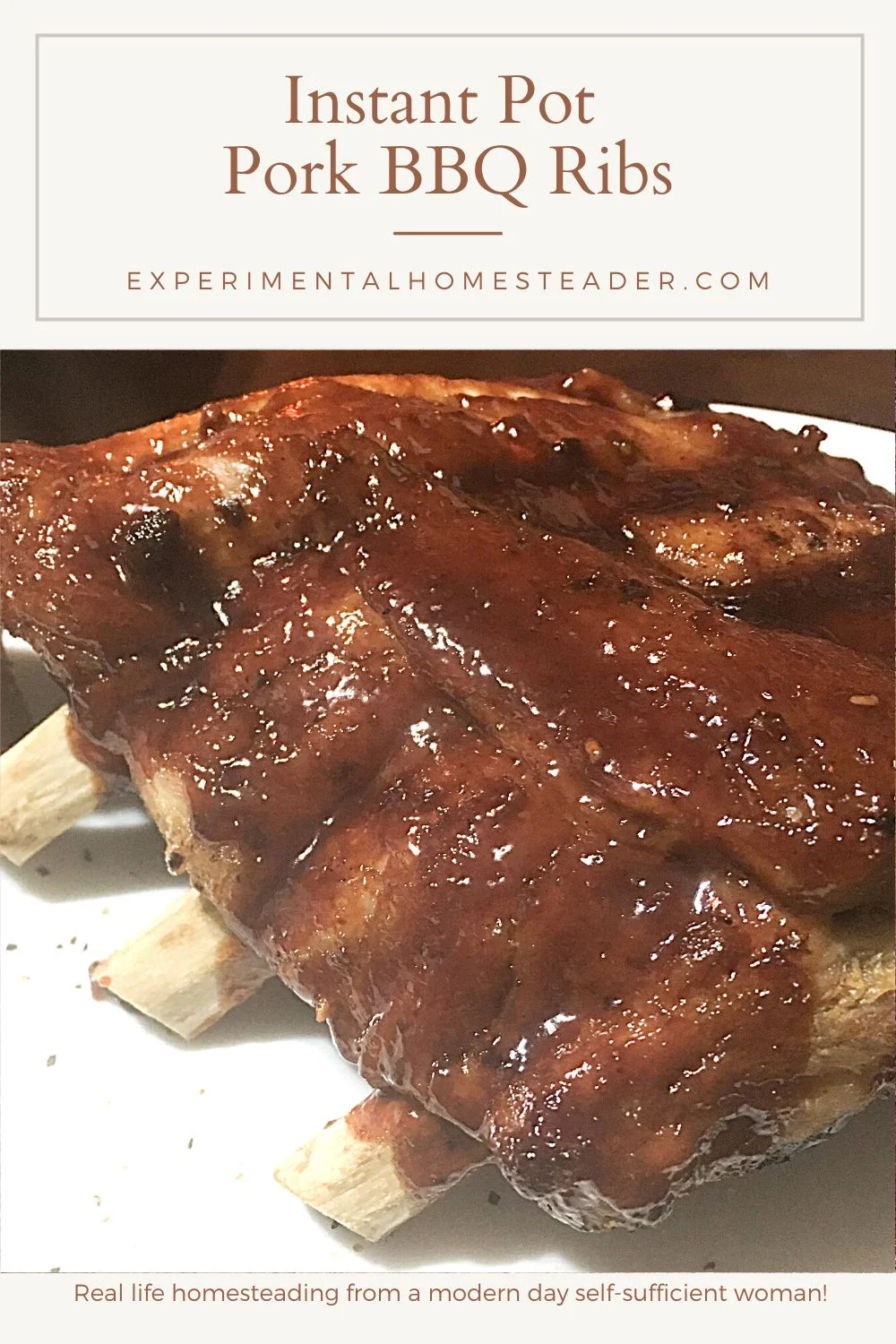 How To Make The Best Instant Pot Ribs From Frozen Meat
The pork ribs I used for this recipe were thawed, but you can cook them from frozen.
You just cook them an extra 30 minutes longer than what you normally would.
Instant Pot Country Pork Ribs Recipe
I've been cooking pork BBQ ribs for years – many different ways.
I've cooked them on the grill, in the oven, in a crock pot and even Sous Vide.
This Instant Pot country pork ribs recipe really is the best ones I have ever had – even in comparision to the ones I order when I eat in a restaurant.
Best of all, the Instant Pot is large enough that there is plenty to eat the night I make them and since there are only two of us there are leftovers for lunch the next couple of days.
Print
Instant Pot Pork BBQ Ribs
Author: Sheri Ann Richerson
Prep Time:

10 minutes

Cook Time:

30 minutes

Total Time:

40 minutes

Category:

Pork

Method:

Instant Pot
Instructions
Cut the ribs into three equal sections.
Combine the spices.
Place the ribs on a large plate and rub the spices into the ribs.
Add the beef broth to the bottom of the Instant Pot.
Place the metal rack on the bottom of the Instant Pot.
Arrange the seasoned pork ribs into a pyramid shape by standing them on end and laying them against one another.
Sprinkle any left over seasoning over the top of the ribs.
Put the lid on the Instant Pot and set the manual timer to 30 minutes (remember frozen ribs take a total of 60 mintes),
When the timer goes off, allow the pressure to release naturally, then place ribs on a broiler pan and brush with BBQ sauce.
Broil for about 5 minutes or until the BBQ sauce is bubbly and slightly carmalized.
Serve immediately.
Keywords: pork recipes, instant pot recipes, BBQ rib recipe
Recipe Card powered by

How This Instant Pot Country Style Ribs Recipe Turned Out
I've cooked ribs a lot of different ways and I have to say for tenderness and flavor these were the best.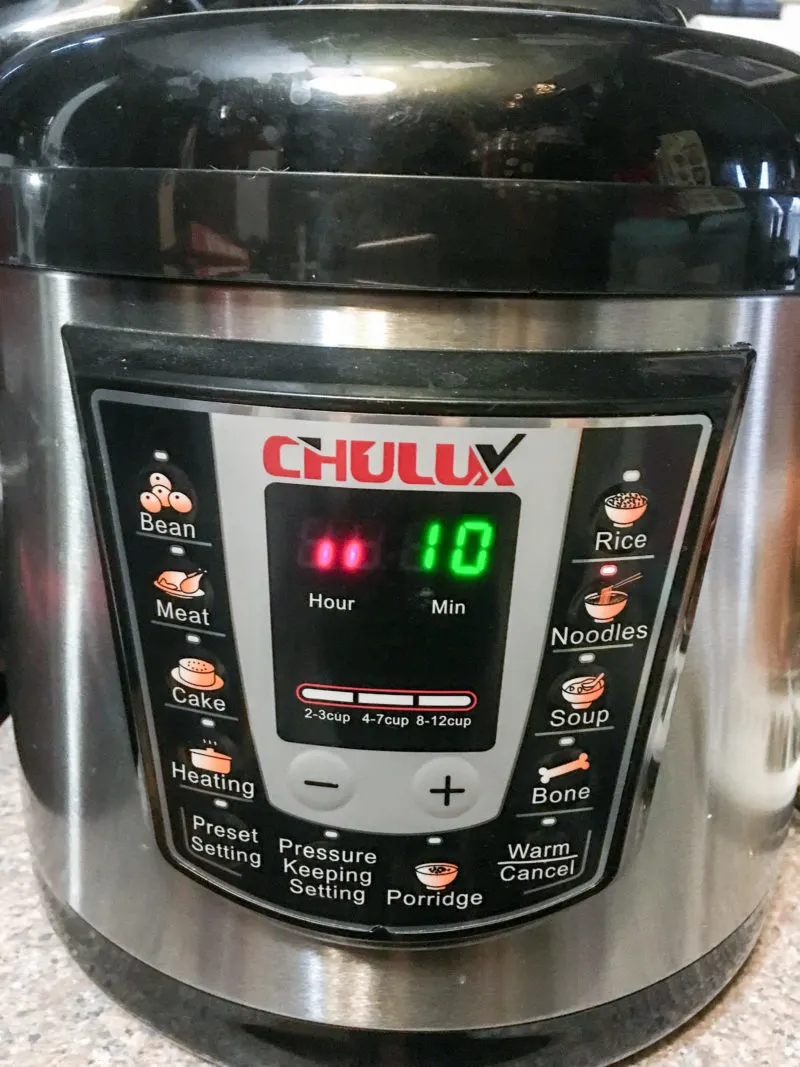 SaveSaveSaveSaveSaveSave
SaveSaveSaveSaveSaveSave
SaveSave
SaveSave
SaveSave