This essence of root beer crock pot roast recipe was inspired by a dish I read about that was served at the Alinea Restaurant in Chicago.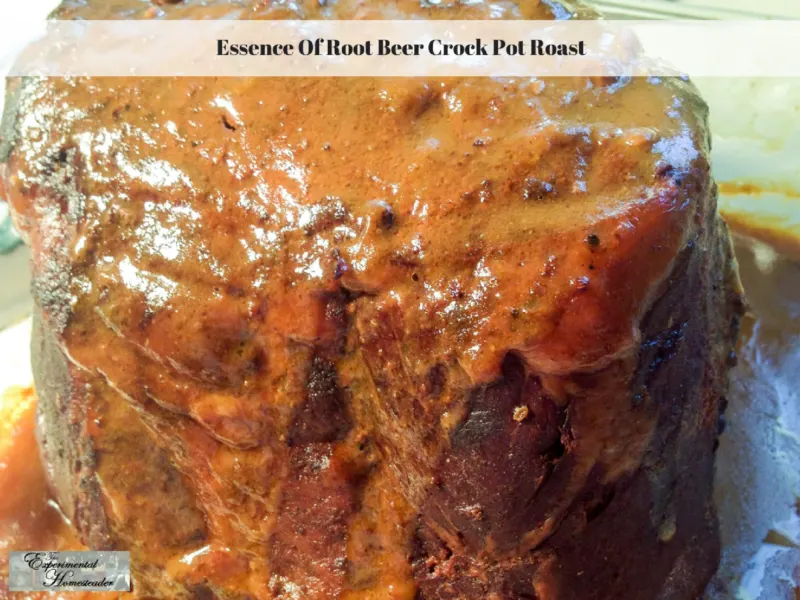 I love good food – and I love creating unique tastes.
Food should be exciting and taste good. After all, eating is supposed to be enjoyable.
I have to admit, I outdid myself this time around. I hate pork roast – with a passion – but this recipe was so good – so flavorful – I forgot I was eating pork roast and consumed over half of it by myself. I never do that. Never!
In fact, most of the pork roast ends up going to the barn cats – and sometimes the stray cats – that come to feed dish I leave outside.
This time was different – and I encourage you to make this recipe. It really is easy and your family will love it.
Better yet, make it for a dinner party and give your guests a meal they will talk about for a long time to come.
Below is the recipe as well as links to products I recommend from companies I have a referral relationship with. I will be compensated if you make a purchase after clicking on my links.
Print
Essence Of Root Beer Slow Cooker Pork Roast Recipe
4

pound pork roast

4

whole star anise

2 teaspoons

fennel seed

1/2 Tablespoon

Fleur de Sel salt

1 teaspoon

peppercorn mix

1/2 teaspoon

powdered sassafras

1 Tablespoon

vanilla paste

1/2 teaspoon

swamp gator sauce

1

can vanilla Coke

2 teaspoons

Worcestershire sauce

1/3 cup

Bombay Sapphire Gin

2 teaspoons

garlic powder

1 quart

tomato juice

6

chicken bouillon cubes
Instructions
Place the pork roast in the crock pot and add one ingredient at a time – in the order above – to the top of the pot roast allowing the ingredients to combine and fall into the bottom of the crock pot on their own.
Place the lid on the slow cooker, turn the dial to low and cook for 24 hours.
Remove the roast from the crock pot and put it in an oven-safe pan.
Pour the sauce in the bottom of the crock pot over the top of the roast and place it in a 350 degree oven for 30 minutes. This creates a "crust" on the top of the roast.
Remove the pan from the oven, cover it with a foil tent taking care not to burn yourself and allow the roast to rest in the pan, on top of the stove, for 10 minutes.
Cut, serve and enjoy!
Recipe Card powered by
I highly recommend the following articles:
Use the buttons on the right hand side of the page to share this article with friends or family who might find it useful. Pin the picture below to your pinboard on Pinterest for future reference.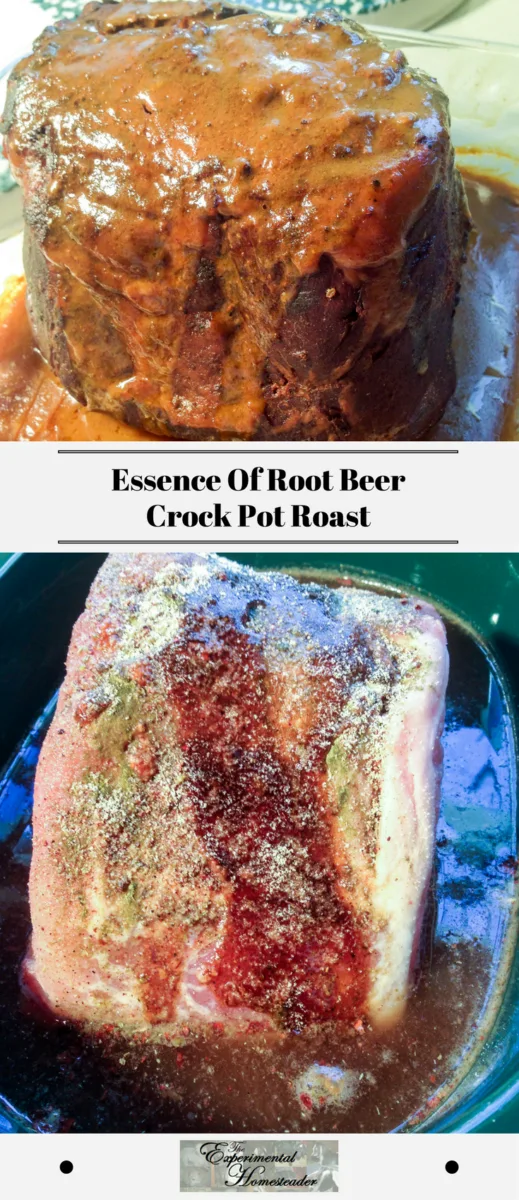 SaveSave
SaveSave
SaveSave
SaveSave