Seasons change and with them come new recipes for my cast iron dutch oven chicken noodle soup.

Although chicken noodle soup is often thought of as a fall or winter recipe, my garlic scape flower slow cooker broth recipe inspired me to make this garlicky chicken noodle soup recipe on a cool summer day.
It tasted just as good – maybe even slightly better – than it does on a cold winter night.
The scape flowers were freshly picked on the morning and immediately prepared for use in the broth.
Here is my garlicky chicken noodle soup recipe.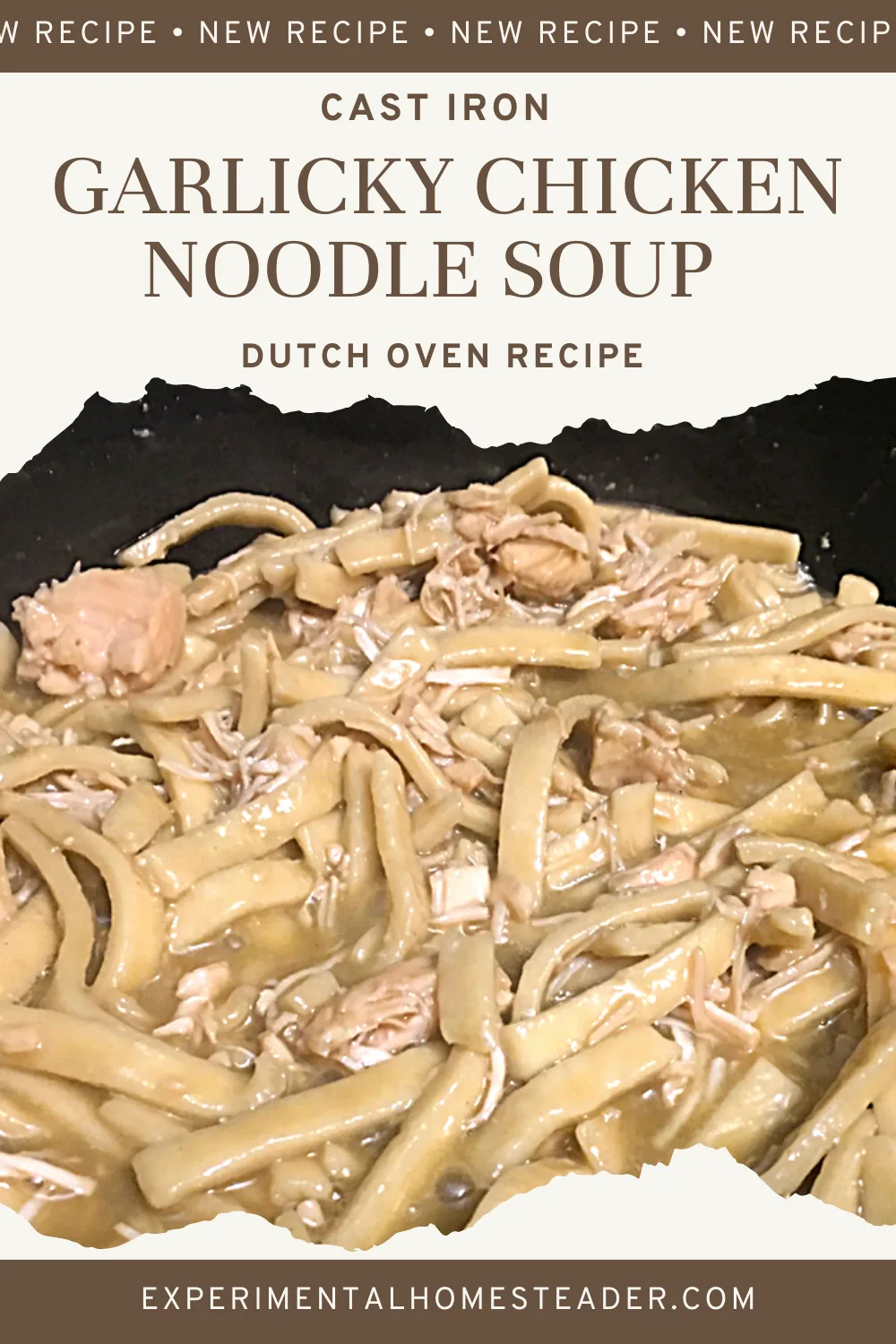 Print
Cast Iron Dutch Oven Garlicky Chicken Noodle Soup Recipe
Recipe Card powered by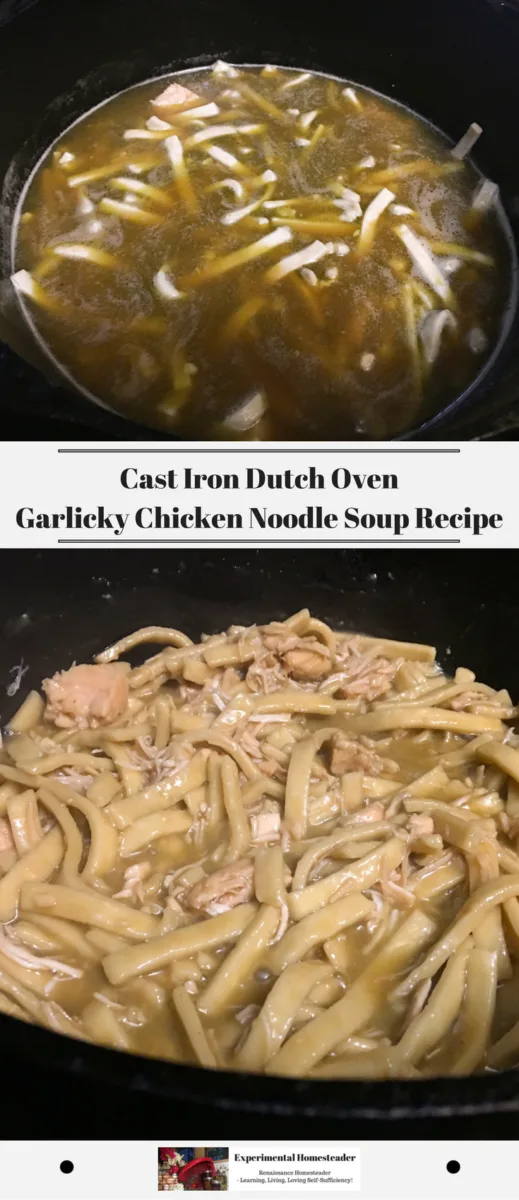 <div
data-shortcode="mv_create"
data-attributes='{DQUOTEkeyDQUOTE:DQUOTE48DQUOTE,DQUOTElayoutDQUOTE:DQUOTEcirclesDQUOTE,DQUOTEthumbnailDQUOTE:DQUOTEhttps://experimentalhomesteader.com/wp-content/uploads/2019/02/dutchovenroundupeh-e1528924469191.pngDQUOTE,DQUOTEtitleDQUOTE:DQUOTE