Disclaimer: This is not a sponsored post. I was not paid anything to post this recipe nor to promote their links. I did not receive any product for review. This is simply a recipe I thought my readers would enjoy. All photos are property of Explore Cuisine and I was given permission to use them. This post, does however contain affiliate links which means if you click on a link and buy an item from that link, I get a small percentage of the money.
Halloween is almost here – and if you are looking for a super cool, spooky halloween recipe to serve on Halloween night, then I have a recipe for spooky spaghetti that is perfect for you.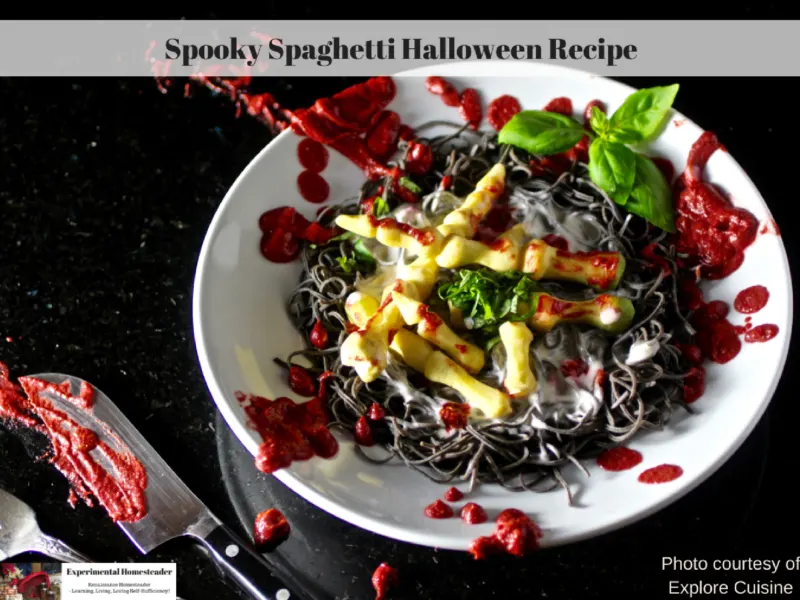 This recipe idea comes from Explore Cuisine.
I love that their pastas are vegan, gluten-free, non-GMO!
They are made with 100% organic ingredients.
The Black Bean Spaghetti boasts 25 grams of protein per 2 oz. serving and is made from only one ingredient- organic black beans!
Eating organic foods is important to me – and I hope it is important to you too.
Read on for this terrific recipe!
Print
Spooky Spaghetti Halloween Recipe
8

white carrots

1

box Explore Cuisine Black Bean Spaghetti – cooked drained

1

jar of alfredo sauce choose gluten-free

1

in jar of marinara sauce (choose

one

that is more blood red color rather than orange)
fresh basil
Instructions
Start by peeling 8 white carrots, then carve them with small knife into a finger-bone shape.
Once they are carved, steam them until they are al dente.
Then set the carrots aside.
Heat the various sauces in separate saucepans over medium heat, making sure to stir them occasionally so they don't stick or bubble up.
Place the warm Explore Cuisine black bean spaghetti in the center of four serving plates.
Then ladle the alfredo sauce over the center of the spaghetti.
Arrange the carrot phalanges over the sauce.
Splatter marinara sauce over the entire dish, in a gruesome manner.
Garnish with basil.
Recipe Card powered by
I highly recommend the following articles:
If you like this post, please pin it to your appropriate pinboard on Pinterest.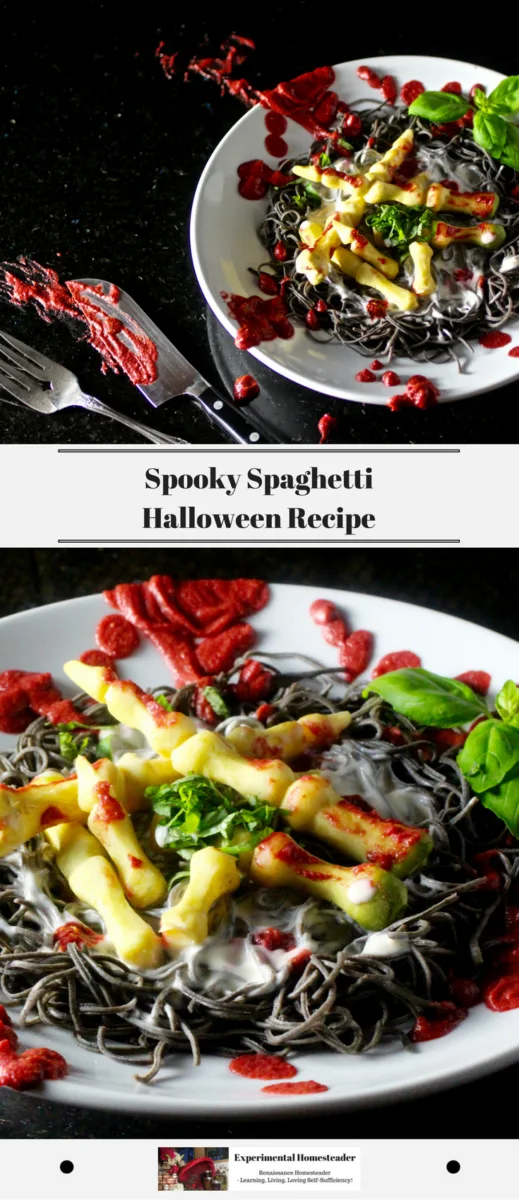 SaveSave
SaveSave