I made this pork roast recipe in a 1.5 quart cast iron crock pot also known as a crockette.

The boneless pork sirloin roast weighed in at 1.66 pounds.
I put in the the crockette while it was still frozen, cooked it on medium heat for 7 hours then lowered the heat to low and kept it cooking for another 6 hours until I ready to serve it.
The pork sirloin roast was tender, moist and full of flavor.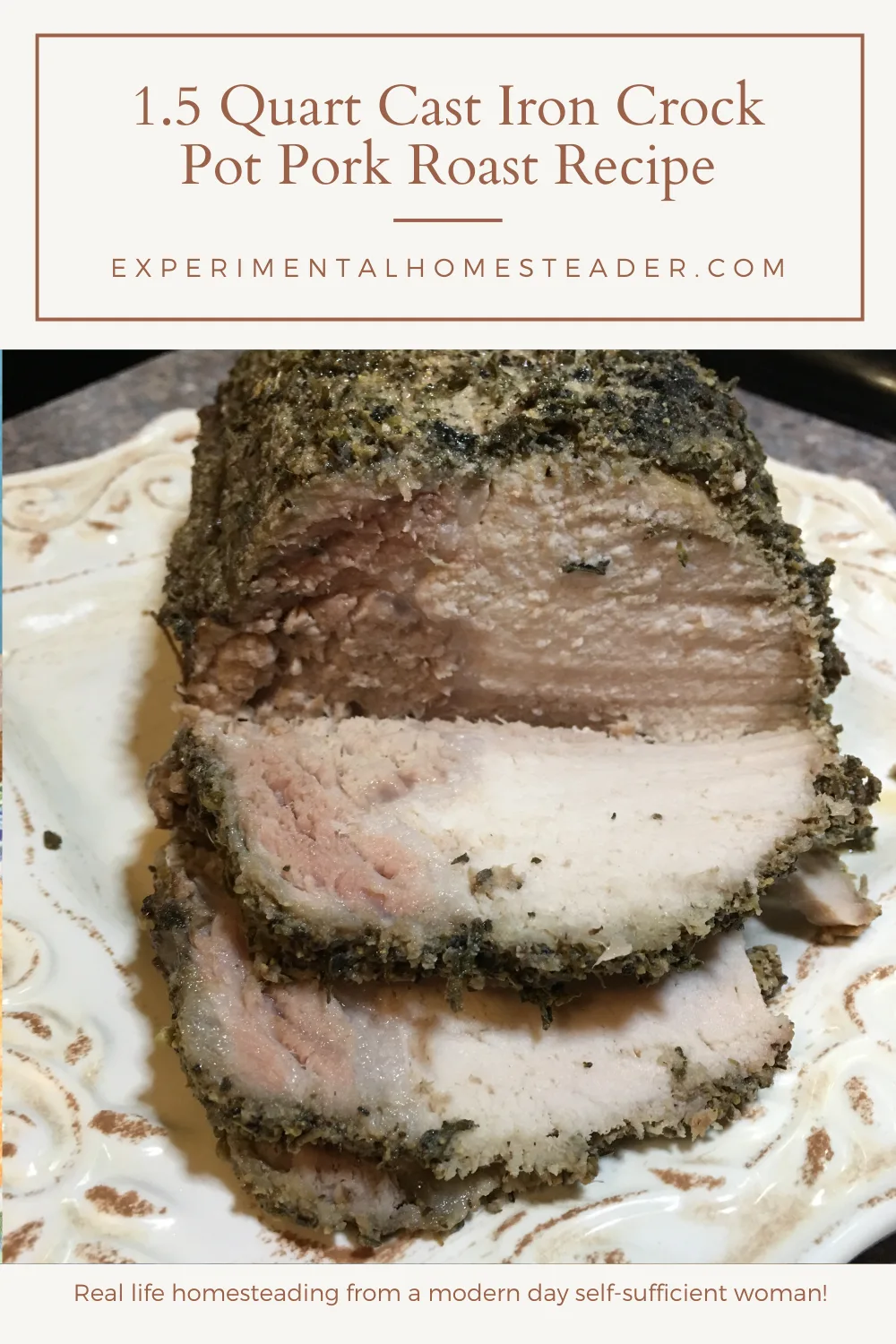 The crockette was the perfect size for this roast and there was enough meat to serve two people and have leftovers for lunch the next day.
Below is the recipe as well as links to products I recommend from companies I have a referral relationship with. I will be compensated if you make a purchase after clicking on my links.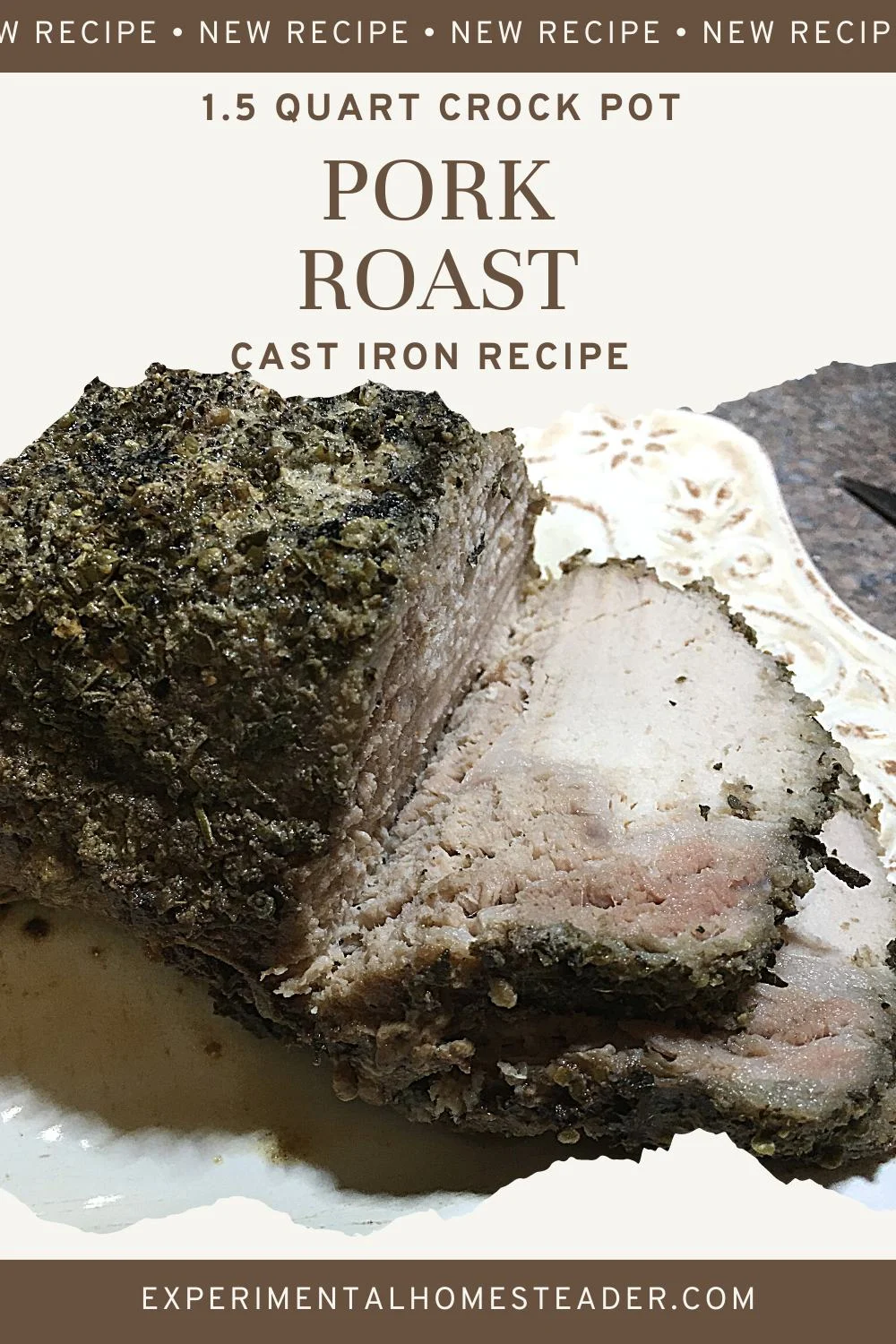 Print
1.5 Quart Cast Iron Crock Pot Pork Roast Recipe
Instructions
Place the boneless pork sirloin roast in the cast iron crock pot. It is ok to put it in the pot frozen.
Pour the chicken broth over the top of the pork roast.
Drizzle the honey on top of the pork roast.
Add the lemon juice.
Sprinkle the spices on top of the pork roast making sure to place the rosemary directly on top of the piece of meat.
Put the lid on the crock pot and turn it to medium.
Cook for 7 hours.
Lower the heat to low and cook for 6 more hours.
Spoon the juice in the bottom of the pan over the pork roast after it is sliced.
Serve immediately.
Recipe Card powered by

Final Thoughts
What is really cool about the Hamilton Beach 1.5 quart cast iron crock pot – also known as a crockette – is that the enamel coasted cast iron dutch oven comes off and is useable in the oven or on the stovetop plus it comes with a warmer plate that you can put a candle in to keep food warm on a buffet or even on your dining room table!
I highly recommend the following articles: