This pumpkin-shaped Rice Krispies Halloween recipe is fun to make and delicious to eat!
Halloween is a time for kids to have some fun, scary adventures, and also get creative in the kitchen.

These spooky, delicious treats are the perfect way for kids to get into the Halloween spirit.
So there is no excuse for not having fun with your kids this Halloween.
When it comes to easy Halloween recipes for kids that they can help make, these are simply a must.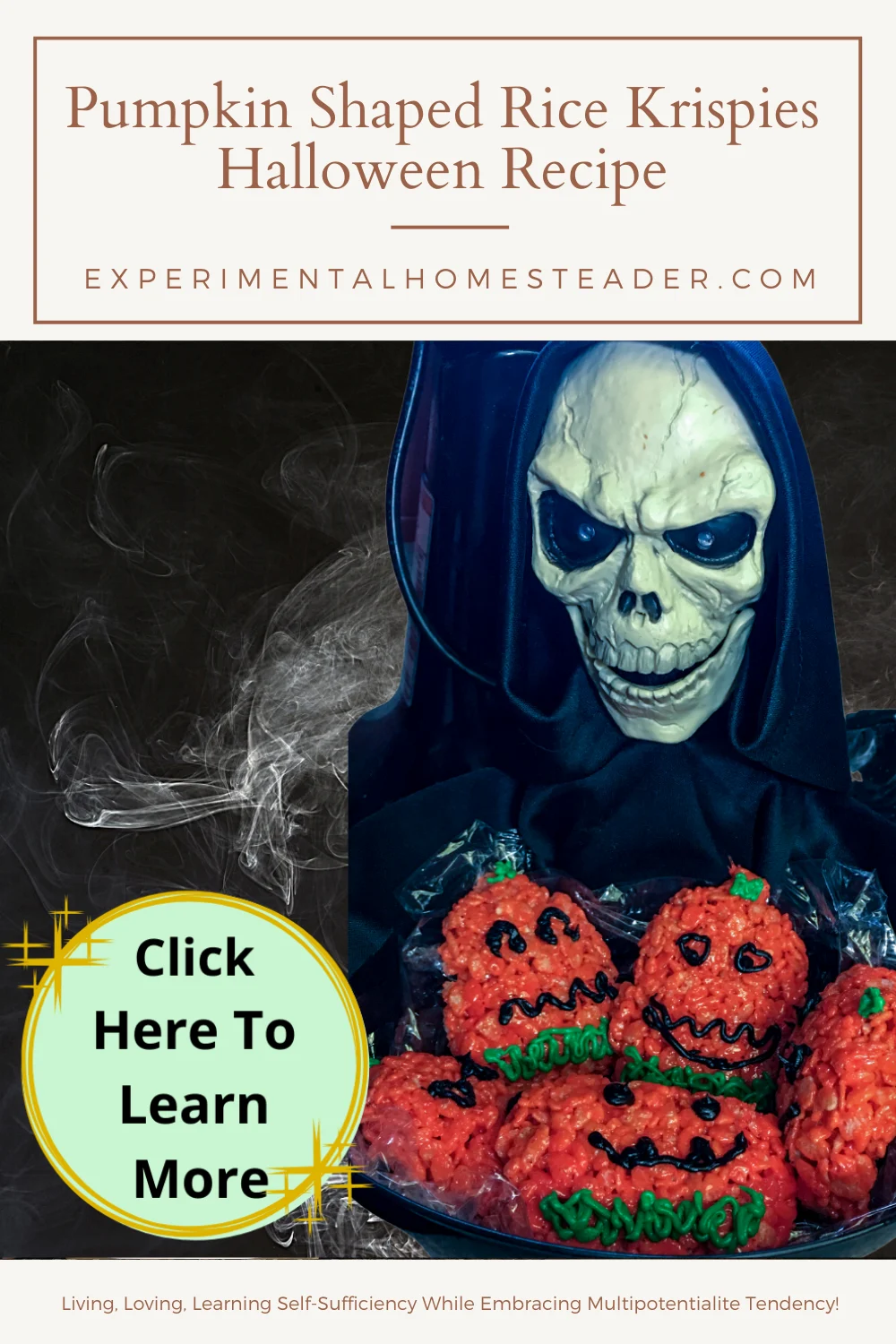 This Halloween Recipe Is A Fun Way To Get Kids Involved In The Kitchen
A pumpkin-shaped Rice Krispies treat is a fun and delicious way to get kids excited for Halloween.
All it takes is some Rice Krispies cereal, marshmallows, butter, and of course, some orange food coloring!
It is recommended that a parent help with melting the butter, melting the marshmallows, cutting the tips off the icing pens as well as making sure the kid's hands are clean.
The mixing, shaping and decorating are all things kids can do with very little supervision.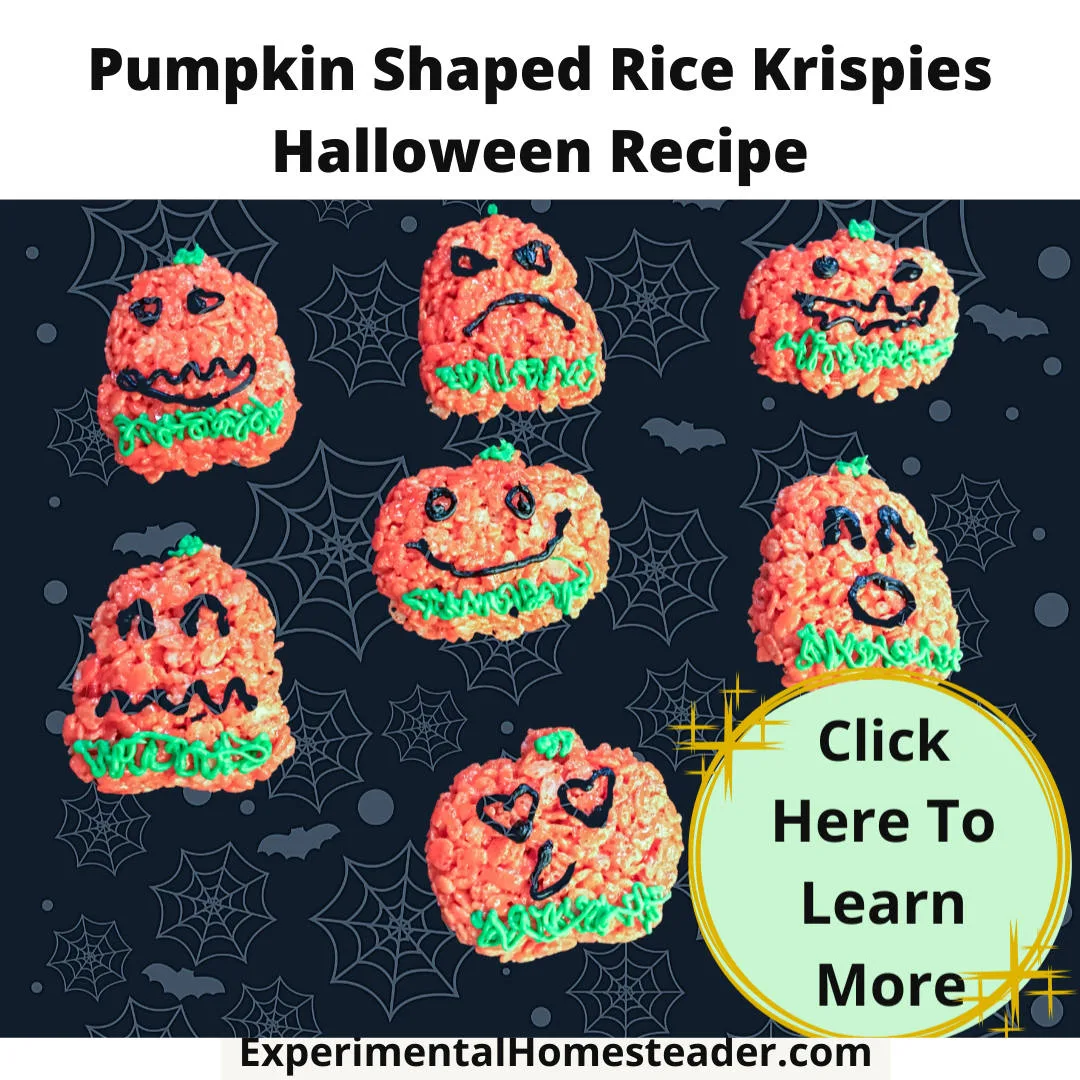 These Rice Krispy Pumpkins Are Perfect For Halloween Parties Too
Halloween is just around the corner and now is a good time to start planning what you will serve your guests at your Halloween party!
This year, don't just provide candy or other sweets that your guests will eat and forget about.
Instead, create some of these spooky, delicious treats so that your guests can help out with making them!
Here is the recipe.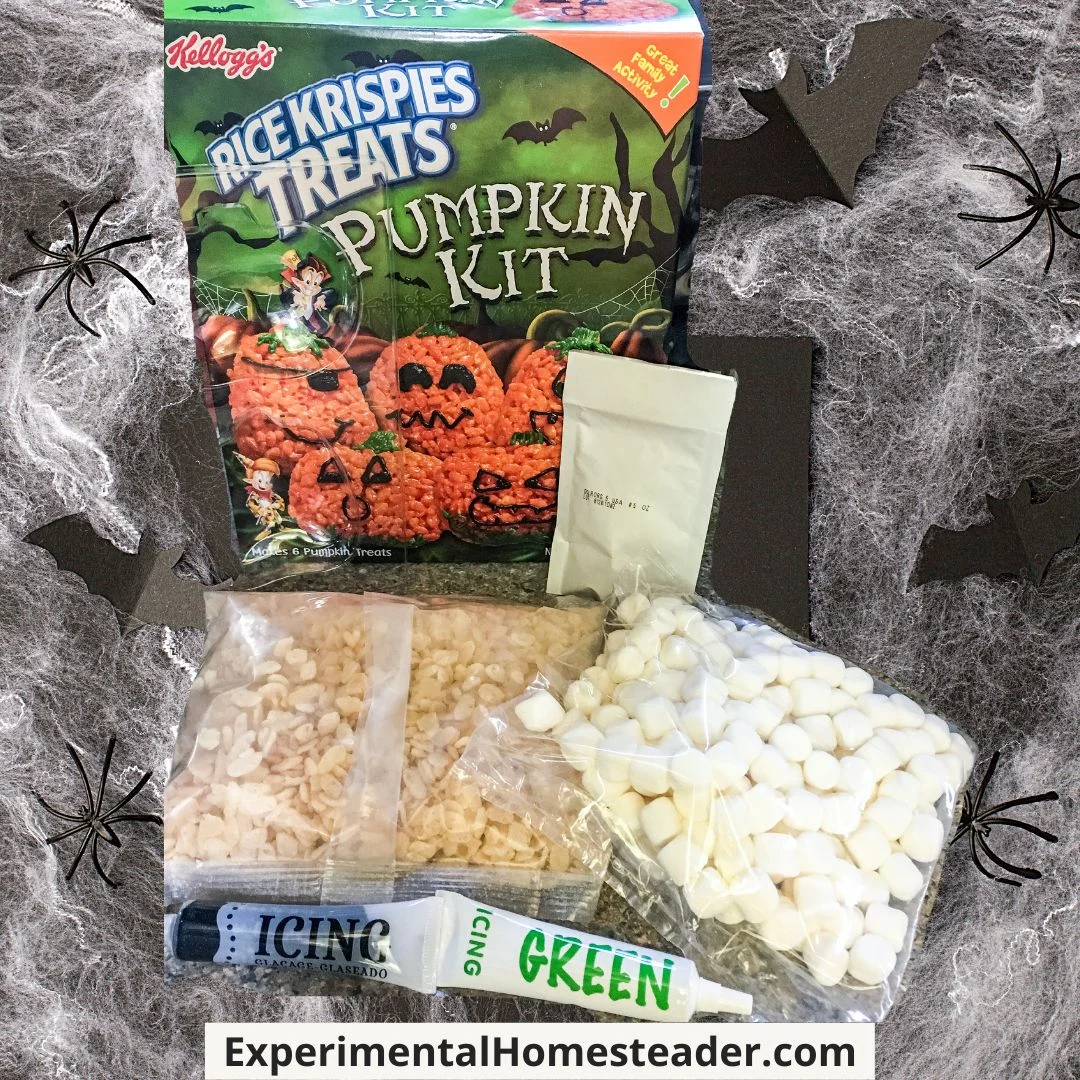 For those who do not want to buy the ingredients separately, there is a Kellogg's Rice Krispies Treats Pumpkin Kit which is what I used to make my first batch of pumpkins.
Print
Pumpkin Shaped Rice Krispies Halloween Recipe
3 tablespoons

butter

1

10 ounce package miniature marshmallows

6 cups

Kellogg's® Rice Krispies® cereal
Orange food coloring
Instructions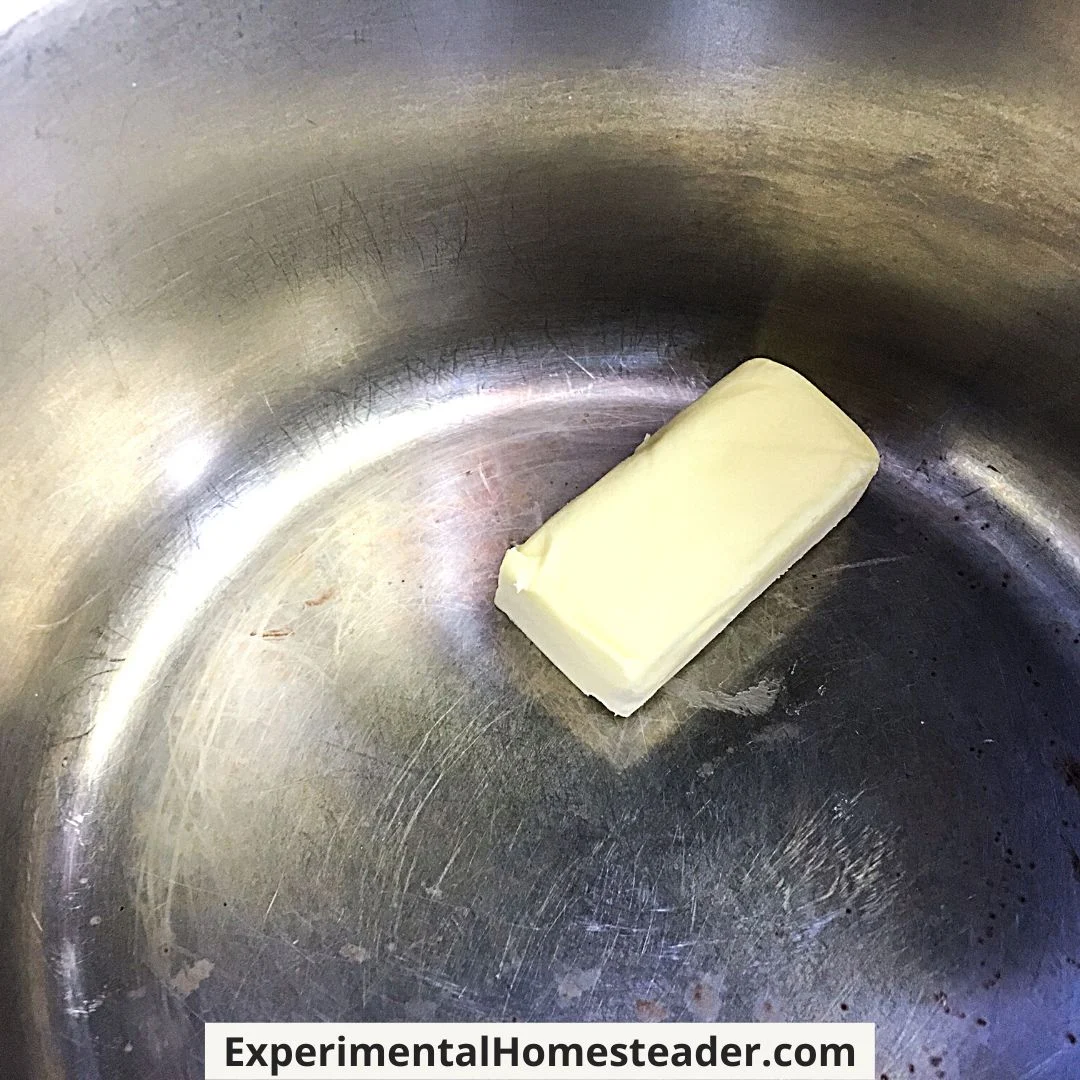 Melt the butter over low heat in a stainless steel saucepan.
Add the marshmallows and orange food coloring to the melted butter, making sure to stir the mixture constantly so it does not stick to the pan.
Once the marshmallows are melted, remove the pan from the heat source.
Quickly stir in the Rice Krispies making sure they are well coated with the marshmallow mixture.
Coat your hands with butter or cooking spray, alternatively, you can use food safe non-stick gloves.
Grease the plastic pumpkin shaped candy molds with melted butter.
Press the Rice Krispies mixture into a plastic pumpkin shaped candy mold.
Turn the mold over to unmold the pumpkin, then continue the process of pressing the Rice Krispies into the mold and unmolding it until all the Rice Krispies are used up.
Use icing pens to draw faces on the Rice Krispies shaped pumpkins.
Eat immediately or within 24 hours for the best taste.
Recipe Card powered by
Why You Should Make Rice Krispy Pumpkins this Halloween
Halloween is one of the most popular holidays, especially for kids.
It is celebrated with costumes, pumpkin carving, and most importantly- sweets!
Halloween a holiday that many people enjoy, thus it has become a tradition for many families to do something special with their kids.
Usually that involves visiting a pumpkin patch and carving pumpkins.
However, if the time has come for your family to change the tradition, make Rice Krispy Pumpkins this year instead of the traditional pumpkin carving.
Here are some reasons why you should make Rice Krispy Pumpkins this Halloween:
Rice Krispy Pumpkins are easy to make, plus they taste great. Best of all it doesn't take long to make them and you get to eat them right away.
They are easy to transport so you can take them to school, Halloween parties or wherever you are going, even to the pumpkin patch.
These Rice Krispy Pumpkins can be decorated however you like. Make them look cute – or scary. You and your kids decide.
My favorite reason is there is no messy cleanup like you have after carving pumpkins.
Photo Credit: Explore Cuisine
These garlicky black bean spaghetti spoons with deviled eyes are the perfect scary halloween food for parties for kids and adults alike!
When it comes to scary halloween food, this spooky spaghetti halloween recipe is one you want on your menu! Be sure to check this recipe out!
Halloween main course dinner ideas can be tough to come up with, especially if you are planning a Halloween dinner party. Here are some awesome main course dinner ideas, both from my own blog and from bloggers around the world who have agreed to let me share their ideas with you.