Disclaimer: I did receive the Rice Krispies Treats Pumpkin Kit as well as the spooky treat holder for free in exchange for my honest review. All opinions are my own.
Halloween is a special time of year for families who embrace the homesteading lifestyle.

It's not just about costumes and spooky adventures; it's also a wonderful opportunity to create lasting memories with our kids in the kitchen.
This pumpkin-shaped Rice Krispies Halloween recipe is not only fun to make but also a delight to eat!
Halloween, particularly for children, is a time for thrilling adventures and sparking creativity in the kitchen.
These spooky yet delicious treats offer the perfect way for kids to immerse themselves in the Halloween spirit.
There's simply no excuse not to have fun with your kids this Halloween, especially when you have such a fantastic recipe on hand.
When it comes to easy Halloween recipes for kids that they can actively help prepare, these pumpkin-shaped Rice Krispie treats are an absolute must.
The delightful process of crafting them will be an adventure in itself, creating cherished moments in your homesteading household.
So, let's get ready for some Halloween fun in the kitchen!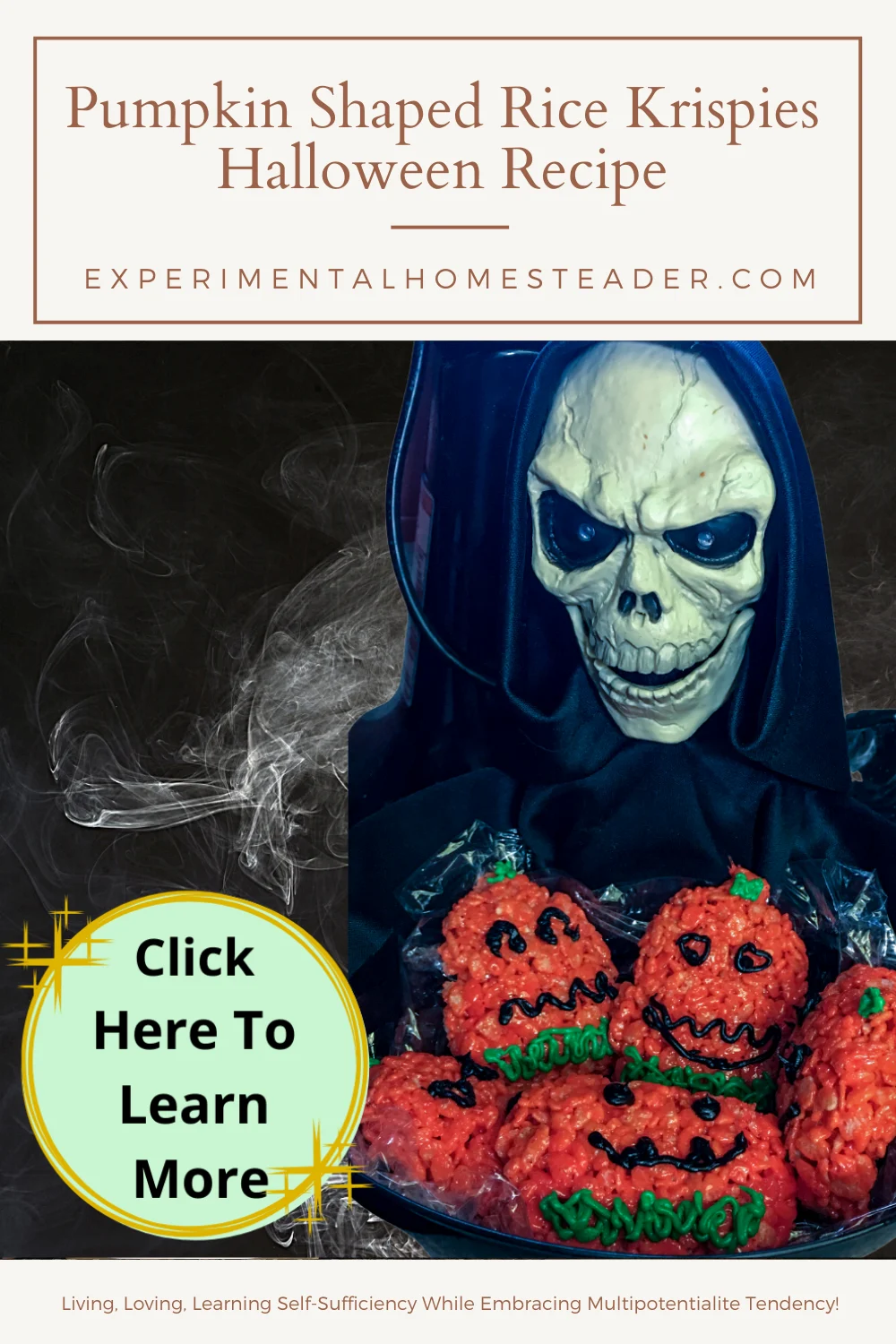 How to Create Pumpkin-Shaped Rice Krispie Treats: A Halloween Favorite
Halloween is one of the most popular holidays, especially for kids.
Crafting pumpkin-shaped Rice Krispie treats is a fantastic way to get kids eagerly anticipating Halloween.
With just a few simple ingredients like Rice Krispies cereal, marshmallows, butter, and a touch of orange food coloring, you can embark on a delightful culinary adventure that actively involves the little ones.
Imagine the excitement as your children watch the marshmallows melt into a gooey, sweet concoction, and the scent of butter fills the kitchen.
The addition of that vibrant orange hue makes it feel even more like Halloween is just around the corner.
It's a simple recipe, and that's what makes it perfect for kids to participate in.
They can get their hands sticky mixing the ingredients and then shape the mixture into those iconic pumpkin forms.
Just ensure a parent helps with tasks like melting the butter and marshmallows, cutting the tips off the icing pens, and making sure little hands stay clean.
This isn't just about cooking; it's about creating memories that will last a lifetime.
Halloween-themed treats become even more special when you craft them together as a family.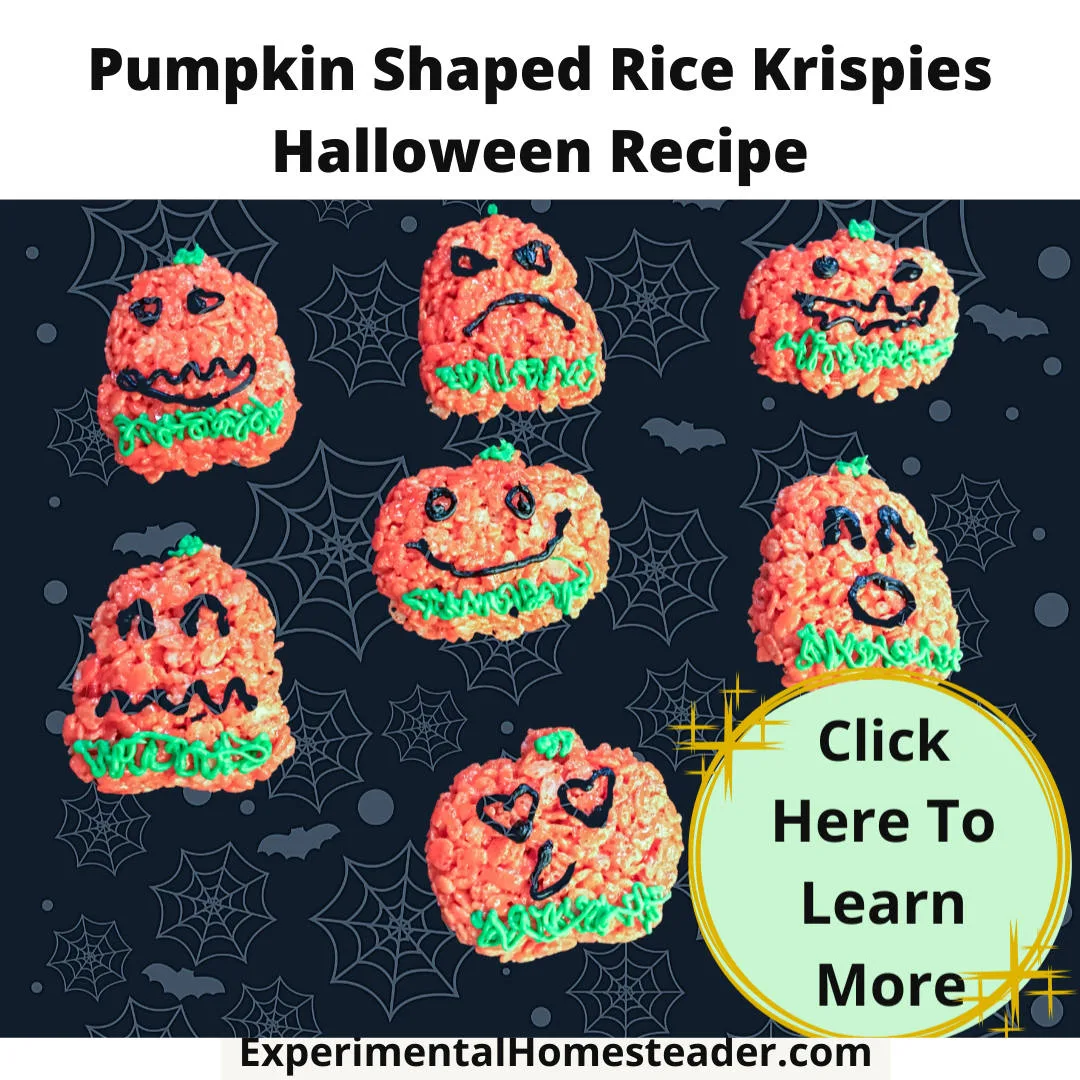 Spooky and Sweet: Halloween's Best – Pumpkin Rice Krispie Treats
What takes these treats to the next level is the decorating part.
Kids have the opportunity to let their creativity run wild.
Whether they want to make their pumpkins look cute, scary, or somewhere in between, it's all up to them.
This is where the Halloween craft element comes into play.
Imagine little hands carefully placing candy eyes, drawing goofy smiles with icing pens, and perhaps even adding a gummy worm or two for a spooky surprise.
It's not just a tasty treat; it's an artistic endeavor.
The joy in their eyes when they present their unique pumpkin-shaped Rice Krispie creations is priceless.
These treats become more than just snacks; they become symbols of Halloween fun and creativity.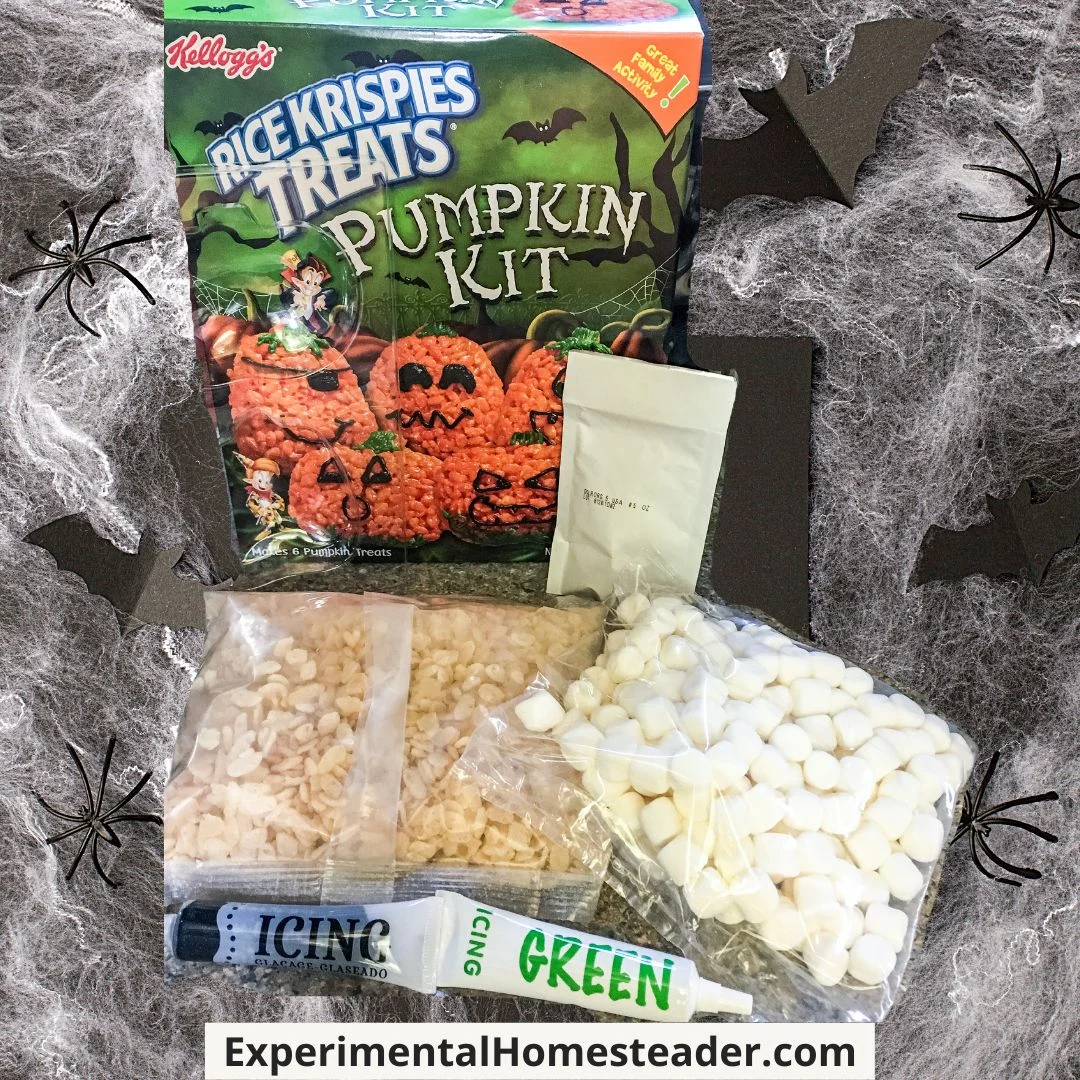 Kids in the Kitchen: A Halloween Tradition with Pumpkin Rice Krispies
As Halloween draws near, it's the perfect time to plan what you'll serve at your Halloween party.
Instead of sticking to the usual candy and sweets, why not add a delightful twist with some homemade Rice Krispie Pumpkins?
They're not only a hit at parties, but the best part is that your guests can join in on the fun of making them!
By involving your guests in the process, you're turning treat-making into an interactive Halloween tradition.
It becomes a memorable group activity where everyone can bond over their shared love for the holiday.
Imagine a long table filled with various toppings and decorations, and your guests, both young and old, busy crafting their own unique pumpkin-shaped Rice Krispie treats.
It's a fantastic way to foster a sense of togetherness and create wonderful Halloween memories.
The Perfect Halloween Recipe: Pumpkin Shaped Rice Krispie Treats
You might be wondering why making Rice Krispy Pumpkins should be your go-to Halloween activity this year.
Well, here are several fantastic reasons:
They're easy to make and taste delicious. The combination of crispy cereal, gooey marshmallows, and that delightful orange color is simply irresistible.
You can easily transport them. These pumpkin-shaped treats are perfect for school parties, Halloween gatherings, or even a trip to the pumpkin patch. They're conveniently portable and always a crowd-pleaser.
You can decorate them however you like. Let your creativity shine. Add goofy faces, candy eyes, or even edible glitter to make your pumpkins unique. You and your kids get to be the artistic chefs of your own pumpkin patch.
No messy cleanup. Unlike the aftermath of traditional pumpkin carving, making Rice Krispy Pumpkins is a breeze. You won't have to deal with pumpkin guts or discarded seeds. The kitchen will stay delightfully tidy.
So, it's not just about a tasty treat; it's about the experience itself.
Making these Rice Krispy Pumpkins is a wonderful way to enjoy the spirit of Halloween without the hassles.
Here is the recipe I used:
Print
Pumpkin Shaped Rice Krispies Halloween Recipe
3 tablespoons

butter

1

10 ounce package miniature marshmallows

6 cups

Kellogg's® Rice Krispies® cereal
Orange food coloring
Instructions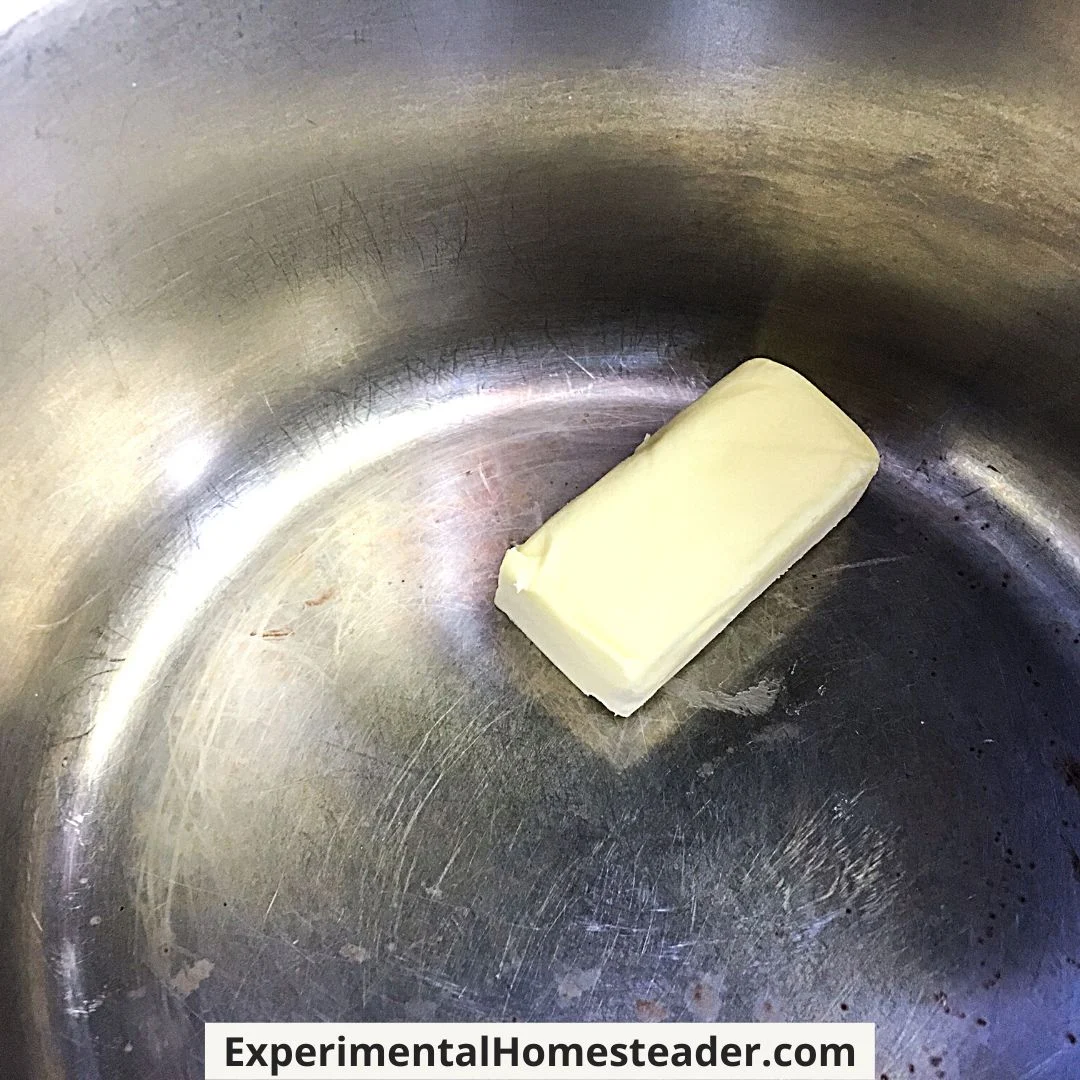 Melt the butter over low heat in a stainless steel saucepan.
Add the marshmallows and orange food coloring to the melted butter, making sure to stir the mixture constantly so it does not stick to the pan.
Once the marshmallows are melted, remove the pan from the heat source.
Quickly stir in the Rice Krispies making sure they are well coated with the marshmallow mixture.
Coat your hands with butter or cooking spray, alternatively, you can use food safe non-stick gloves.
Grease the plastic pumpkin shaped candy molds with melted butter.
Press the Rice Krispies mixture into a plastic pumpkin shaped candy mold.
Turn the mold over to unmold the pumpkin, then continue the process of pressing the Rice Krispies into the mold and unmolding it until all the Rice Krispies are used up.
Use icing pens to draw faces on the Rice Krispies shaped pumpkins.
Eat immediately or within 24 hours for the best taste.
Recipe Card powered by
Get Ready for Halloween Fun: Pumpkin Rice Krispie Treats Recipe
For those who might be short on time or prefer a convenient option, there's even a Kellogg's Rice Krispies Treats Pumpkin Kit available.
This is the very kit I used to make my first batch of pumpkins.
The kit simplifies the process even further.
It contains pre-measured ingredients, plus a pumpkin-shaped mold, making it a hassle-free way to create your pumpkin-shaped Rice Krispie treats.
It's a wonderful choice for busy parents or anyone looking for a quick and fun Halloween activity.
Walmart's Halloween Treats: Discover Rice Krispie Pumpkin Delights
If you're in search of the necessary ingredients, like Rice Krispies and marshmallows, look no further than Walmart.
This popular store is known for its convenience, and it's a reliable source for everything you need to prepare your Halloween treats.
Walmart makes your Halloween treat preparation even more straightforward.
You can easily find all the ingredients required for your delightful Rice Krispie Pumpkins. So, head to your nearest Walmart and get ready to embark on a Halloween culinary adventure with your family and friends.
Photo Credit: Explore Cuisine
These garlicky black bean spaghetti spoons with deviled eyes are the perfect scary halloween food for parties for kids and adults alike!
When it comes to scary halloween food, this spooky spaghetti halloween recipe is one you want on your menu! Be sure to check this recipe out!
Halloween main course dinner ideas can be tough to come up with, especially if you are planning a Halloween dinner party. Here are some awesome main course dinner ideas, both from my own blog and from bloggers around the world who have agreed to let me share their ideas with you.