I saw a recipe for raspberry pork chops and decided to give it a try.
Of course, I did not make the recipe exactly like it was written.

I prefer to put my own spin on recipes because there are so many ingredients I simply do not like such as onions, mushrooms and peppers.
So here is how I made the raspberry pork chops.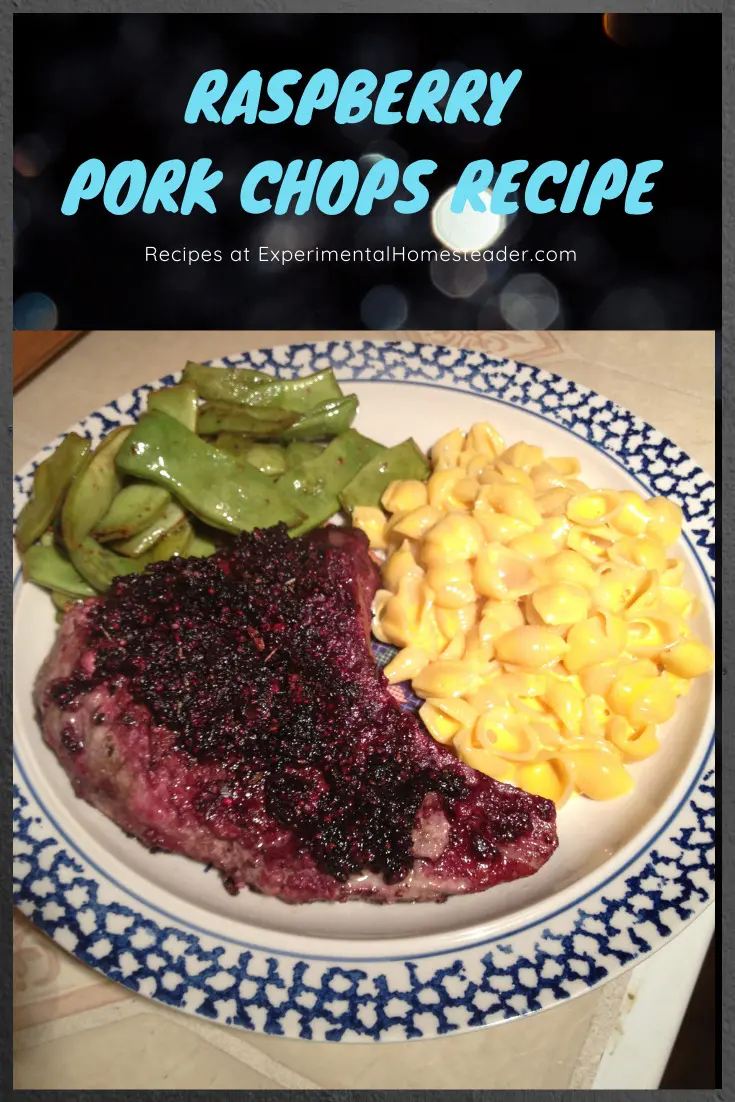 Fresh Raspberries Make The Best Raspberry Pork Chops
I'm always looking for ways to use the fresh fruits and vegetables from the garden, especially the ones that come in so fast there is just no way to eat them all.
Raspberries are like this.
They ripen quickly over the course of two to three weeks and then they are gone – unless you have some of the fall ripening ones.
The ones I grow are the wild variety that grew on their own, so I have to make the most of them while they last.
One thing I love to make is raspberry vinegar – but it never lasts long after its made and canned.
The original recipe for raspberry pork chops that I came across years ago simply cooks the pork chops in raspberry vinegar.
I have altered the recipe, putting my own spin on it – although I do omit the fresh raspberries when they are not in season.
Frozen or canned raspberries could be used if you really wanted to.
Here is my recipe:
Print
Recipe Card powered by