This paper wreath valentine handmade gift idea is perfect for all ages – to make and to receive!
Valentine's Day is celebrated around the world every year on the 14th of February.

It's easy to make a simple paper wreath craft like this valentine valentine wreath handmade gift idea.
The only requirements are that you like the way it looks and you're willing to put in a little effort to make it!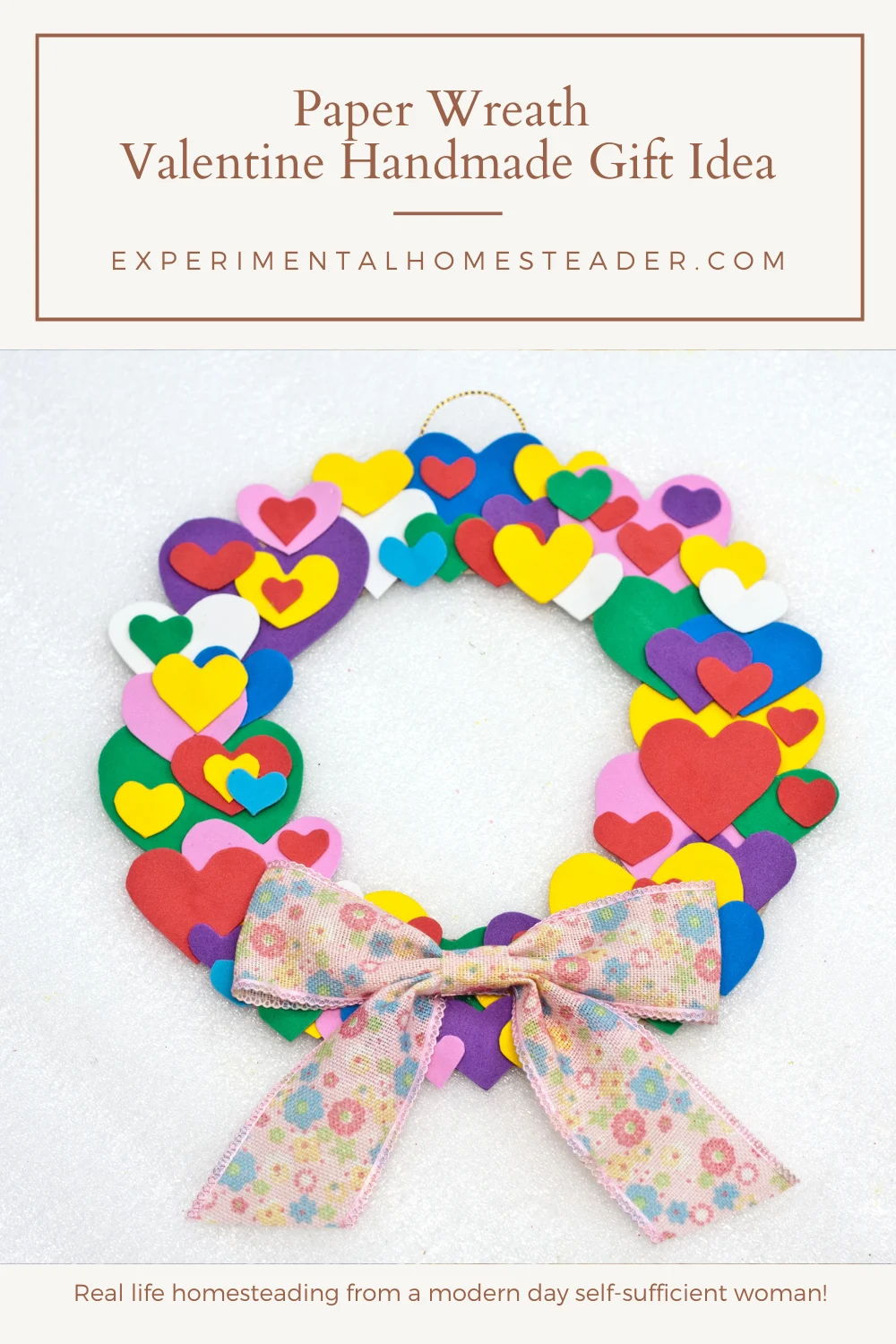 Celebrating And Decorating For Valentine's Day
Each country has its own way of celebrating and while that may differ slightly between countries, the language of love is universal.
Some people plan special dates while others give special handmade gifts to their loved ones.
The gifts may be in the form of flowers, chocolates or balloons while others choose greeting cards that express their feelings.
Some people go all out and do all of the above.
Some people also choose to decorate their home with pillows,  wall or window decorations or other Valentine themed decor because they want to celebrate Valentine's Day with flair.
Decorating your home for the occasion can be expensive if you purchase all your decorations, however there are ways of doing it under the budget, such as making this Valentine handmade gift idea.
This celebratory wreath is eye caching, especially if you use colorful paper to make it.
Valentine's Day means love and romance, but if you are single or don't have someone valentine in your life then the holiday can get kind of lonely if you think about it.
The one redeeming thing about Valentine's Day if you are single is that it's also time for crafts!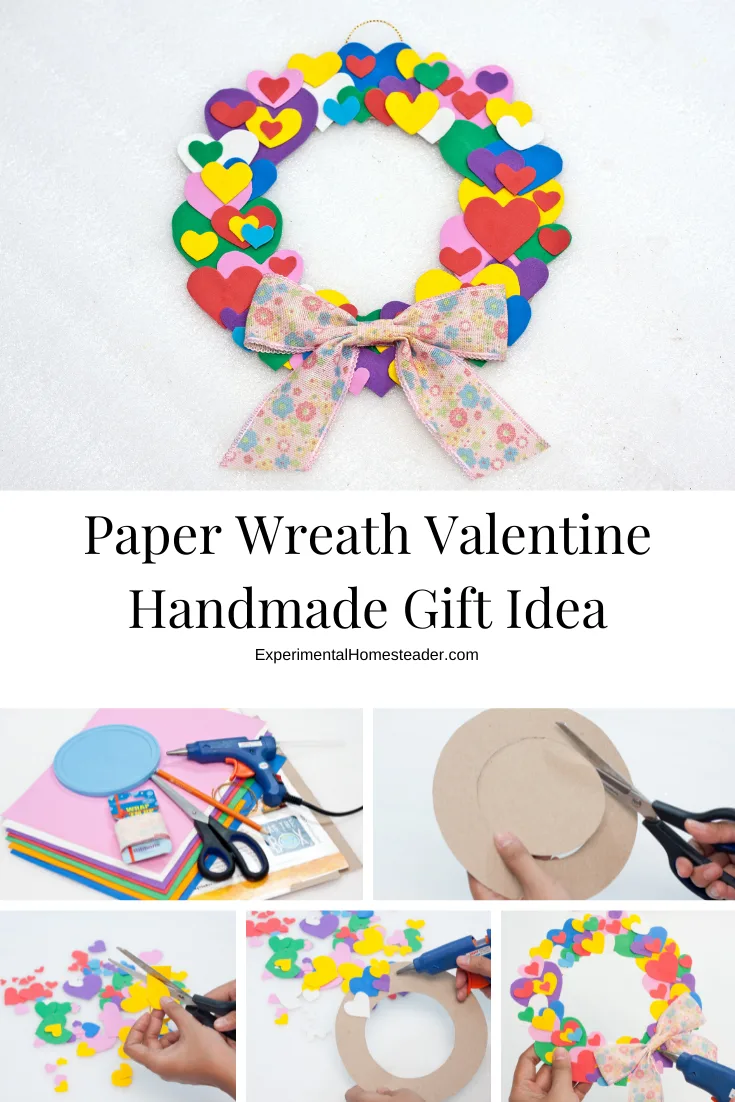 Perefct For Beginning Crafters
Paper crafting valentines are great because they can be made together with other people, or by yourself.
It's nice to make valentine gifts for other family members and friends too.
I would know since I've received handmade valentines cards from classmates while growing up.
What makes this paper wreath valentine handmade gift idea extra special is that it doubles as an ornament.
Plus they are ideal for a valentine's day wedding, and they also look perfect hanging from the door as a valentine ornament.
This Valentine handmade gift idea is a cool activity that even someone with a beginner level of crafting ability can make as long as they take their time.
So what are you waiting for?
Gather the materials and start making this cool wreath!
Print
Paper Wreath Valentine Handmade Gift Idea
Instructions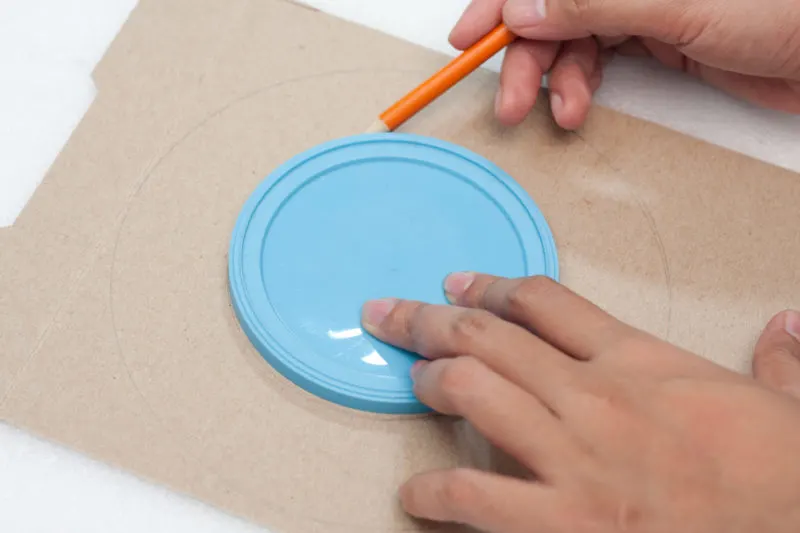 Recipe Card powered by

Storing Or Gifting The Paper Wreath Valentine Handmade Gift Idea
To use this heart wreath annually, make sure to store it properly.
This is a perfect wreath for the Valentine's Day and is sure to capture the heart of your guests or  family members.
You can even make a bigger version of this using the same procedures.
Remmeber this wreath is a great gift to give to friends or family!
SaveSave
SaveSave