One of the most romantic, memorable things you can do for your partner on Valentine's Day is show them how much care.
You can create memorable moments with the simplest of actions, like telling them about all their favorite things.

The best part is that it doesn't have to break any budgets!
Below are my recommendations plus opt-in to receive a free eBook that teaches wonderful moments like these in an engaging way!
Creating Memorable Moments doesn't involve expensive jewelry or anything that hurts the pocketbook.
Instead, handcrafted cards or a scrapbook that showcases either a years worth of memories and events or perhaps if you've never considered creating anything like this before, you can include many years of memories from being together.Scrapbooking is a fun and heartfelt way of giving a special gift that is unique and creative.
No one but your partner will ever receive the exact same scrapbook and as you add embellishments and personalize the book just for them, it will be evident that you put a lot of time and effort into creating it.
Add photos of both you as a couple and even candid photos of your partner that you've captured over the years, and if you are short on photos, this is the perfect time to start snapping some specifically for your secret creation.
The scrapbook doesn't have to be that long, in fact, just 8-10 pages will do.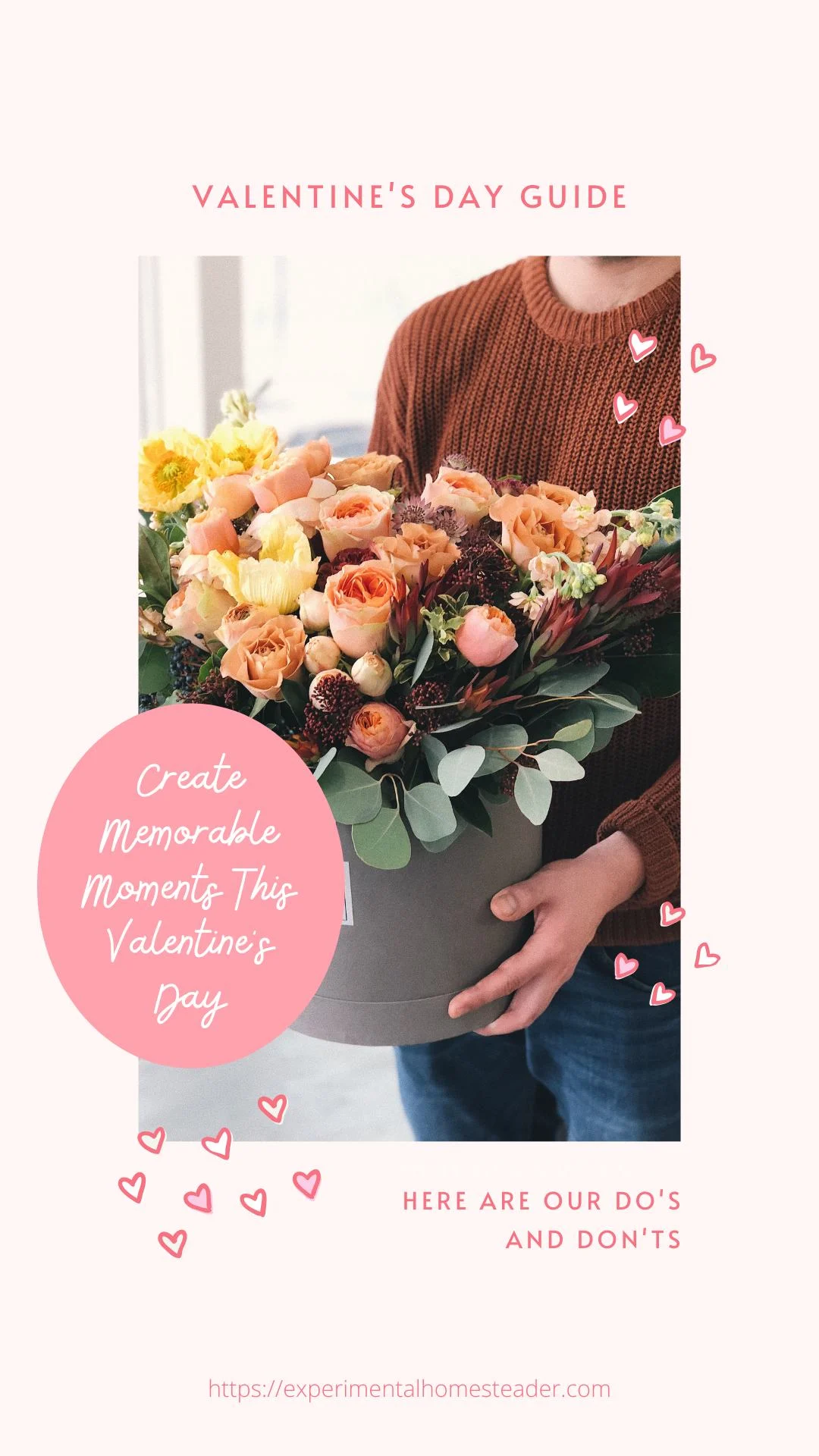 To fill it up, add in personalized poems, love notes, and perhaps even an extra surprise at the end of the book such as reservation tickets to her (or his) favorite restaurant, or an event you can attend together.
You could even go for luxury if you can afford it, and include tickets to a private weekend excursion.
Even without anything added to the scrapbook, just showing your partner that you care enough about them to take the time to collect images, to write notes and to put it all together in such a beautiful and cherished presentation will mean the world to them.
Tip: If you're short on time consider creating a handmade Valentine's Day card using scrapbook elements, trinkets and embellishments rather than an entire scrapbook album.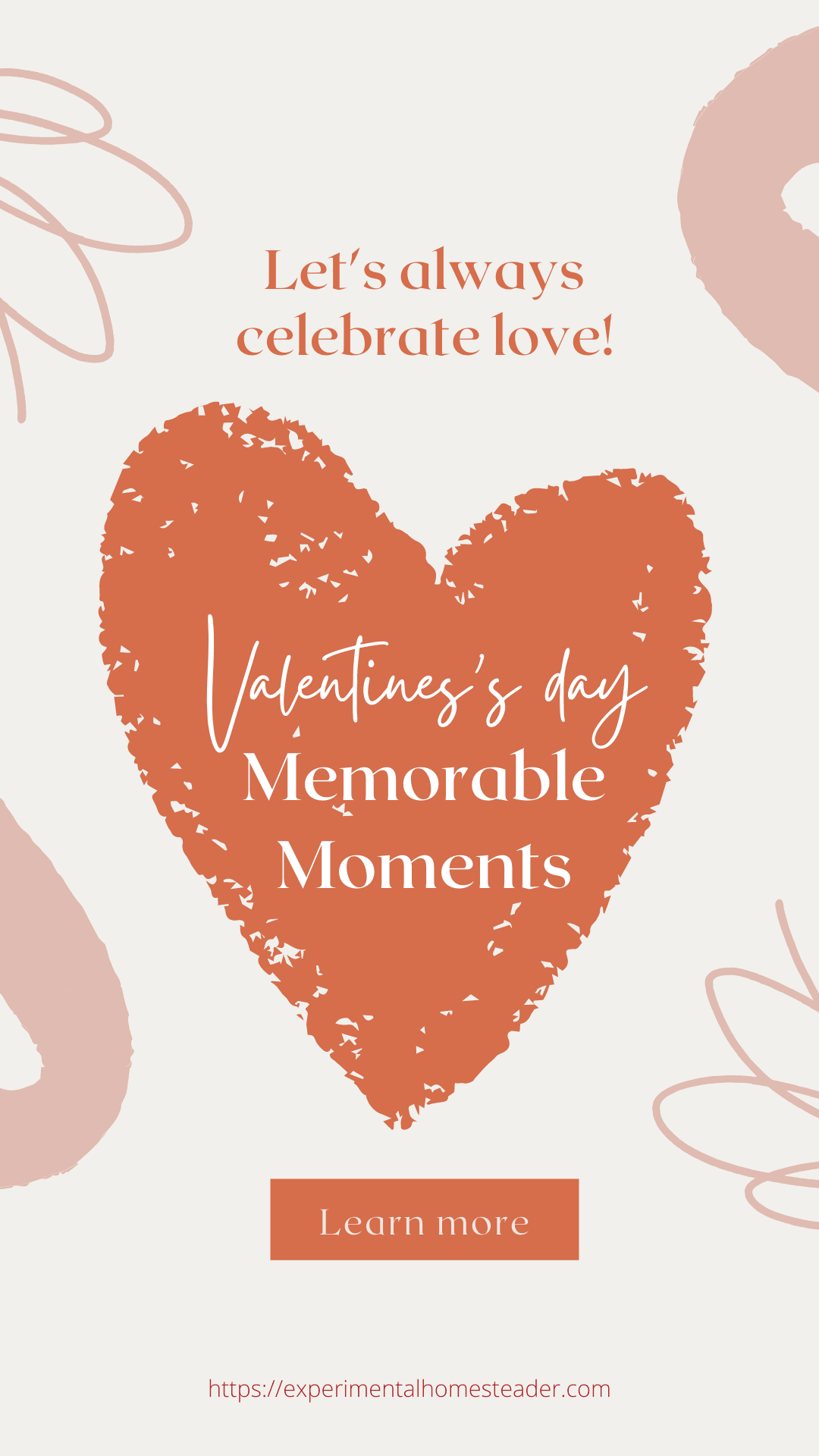 Create Memorable Moments By Cooking Their Favorite Meal
Another memorable way to show your partner some love is by cooking their favorite meal.
It doesn't matter if you're not the best cook in the world, as long as you put thought into it and make it special for them, they'll appreciate it.
If you're really stuck on what to make, there are plenty of online resources that offer free recipes or even paid ones with more specialized options.
Just be sure to take a picture of the finished product before serving it up!
Handmade Gifts Make Memorable Valentine's Day Keepsakes
One thing that's always appreciated is handmade gifts, especially if they're something your partner can use everyday.
A simple but heartfelt gift could be a hand-knitted scarf or a made out of pretty paper with personalized messages glued onto every sheet.
If you're feeling really crafty, try your hand at a love note book where each page has a different message for your partner that can be read on different days of the year.
The key is to make it memorable and something that will show your partner how much thought you put into it!
Memorable Pillows Or Blankets
Another option is to create a personalized pillow to go along with the scrapbook using one or more of your favorite photos.
In fact, a very popular item is personalized blankets or throws.
Many times you can add ten to twelve photos to these blankets, so fill them up with memories your loved one can remember every time they use the blanket.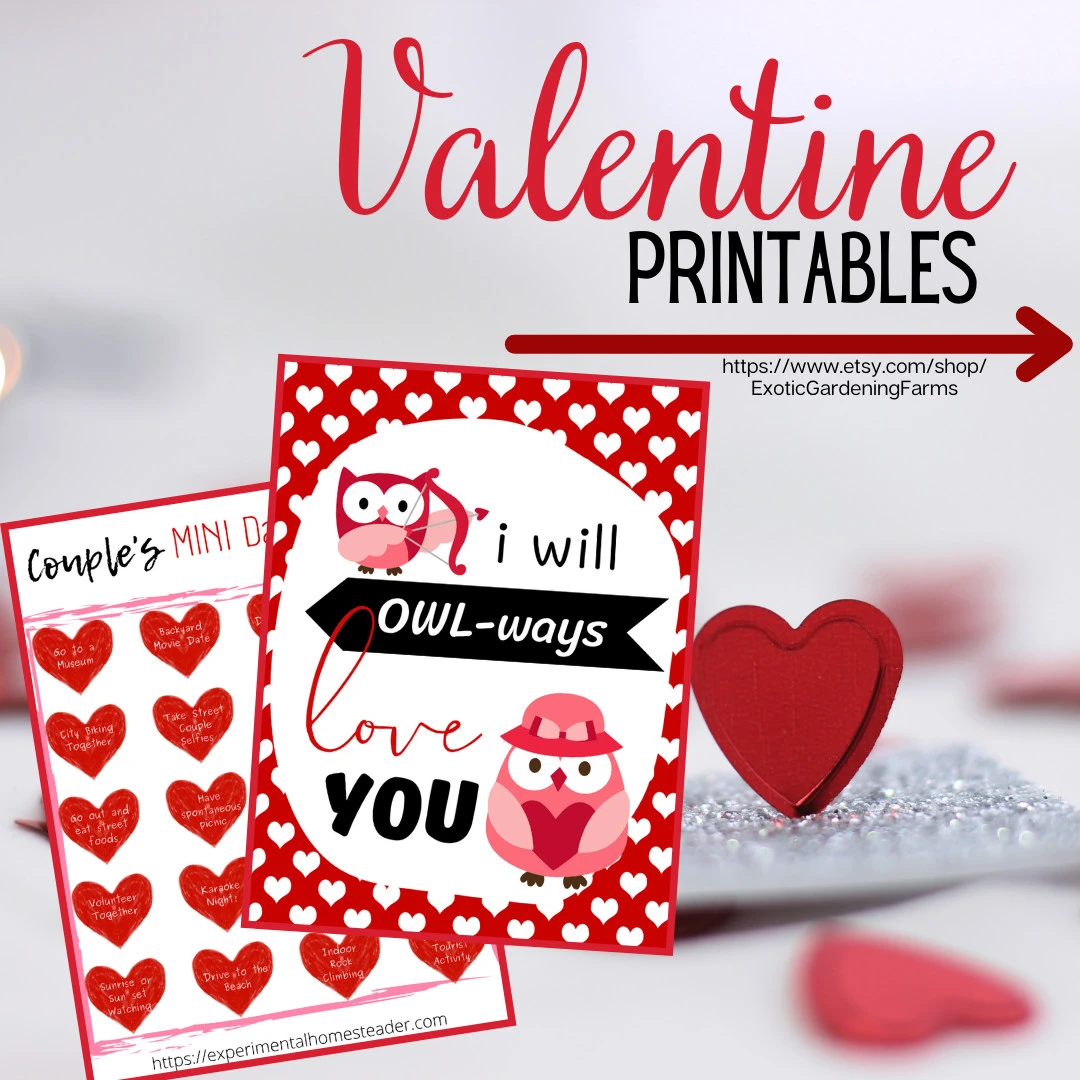 Valentine's Day Printables
Over on my Etsy Shop, I have a variety of printables just for Valentine's Day.
Two of the most popular ones right now are the Couple's Mini Date Night Printables and the Valentine's Printable Cards.
The Couple's Mini Date Night Printables is an ideal way to create memorable moments.
In fact, there are 20 different options with many of them being free.
Print this out, laminate it with dry erase lamination and let your special someone know that they can look forward to 20 different date nights in the coming weeks.
Once you have gone on one of the dates, simply X it off with a dry erase marker and move on to the next one.
When all of the date nights have been completed, simply clean off the lamination and start over again – or put it up until the following Valentine's Day.
If you don't wish to keep it from year to year, you can simply print it out and you won't need to laminate it.
Another popular item is the Printable Valentine's Cards.
Never be caught off guard again!
With this pack you can quickly print out a Valentine's Day Card for friends or family. 
You get three different front designs to choose from as well as three different sayings.
Simply print and assemble.
To create a unique card, write a handwritten note on the blank area inside the card.
Your special someone is sure to cherish the card even more since it will contain a special handwritten note from you.
Of course, there are other printables for Valentine's Day on my Etsy Shop, so be sure to stop by and check them all out.
Organize A Special Day Just For Them
Last but not least, one of the most memorable things you can do for your partner – especially if they're always on the go – is organize a special day just for them.
This could involve anything from reserving their favorite table at their favorite restaurant, to planning an afternoon filled with all of their favorite activities..
The bottom line is that no matter what you choose to do, as long as it's memorable and meaningful, your partner will appreciate the gesture.
The most important aspect of creating memorable moments for Valentine's Day is to plan ahead so that you don't get caught up in all the holiday chaos!
Make sure to opt-in below so you can receive my free eBook "Romantic Ideas For A Memorable Valentine's Day" which includes great ideas on how to create memorable moments this Valentine's Day!

While this post is aimed at Valentine's Day, the ideas in this eBook are timeless.
Use them for all kinds of special days or even to create memorable moments just because.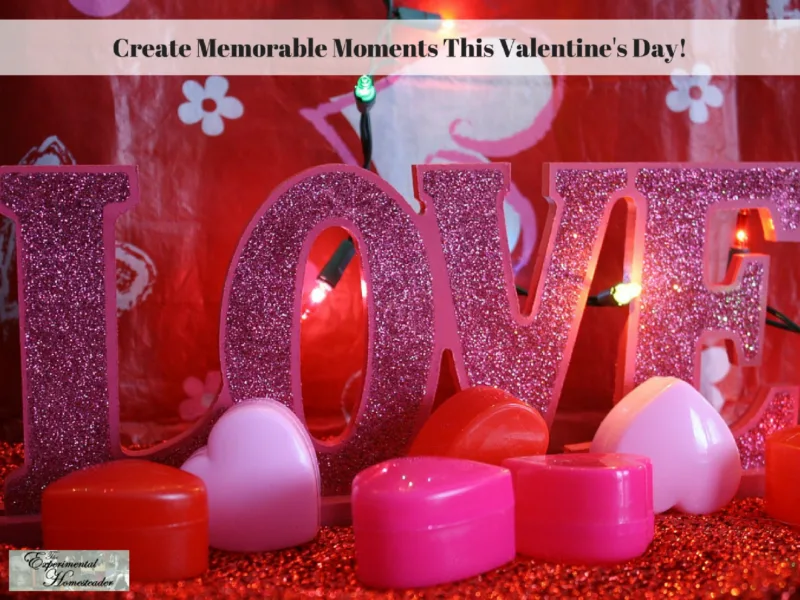 SaveSave
SaveSave