Valentine's Day offers a great opportunity to celebrate not only each other, but your holistic connection.

The term "holistic" refers to the integrated interaction between the functioning parts of a whole. Valentine's Day is a wonderful time to embrace this concept – heart, mind, and body.
Here are some holistic Valentine's Day ideas – and if you need even more ideas, be sure to check out my article Create Memorable Moments This Valentine's Day and download the free e-book filled with ideas.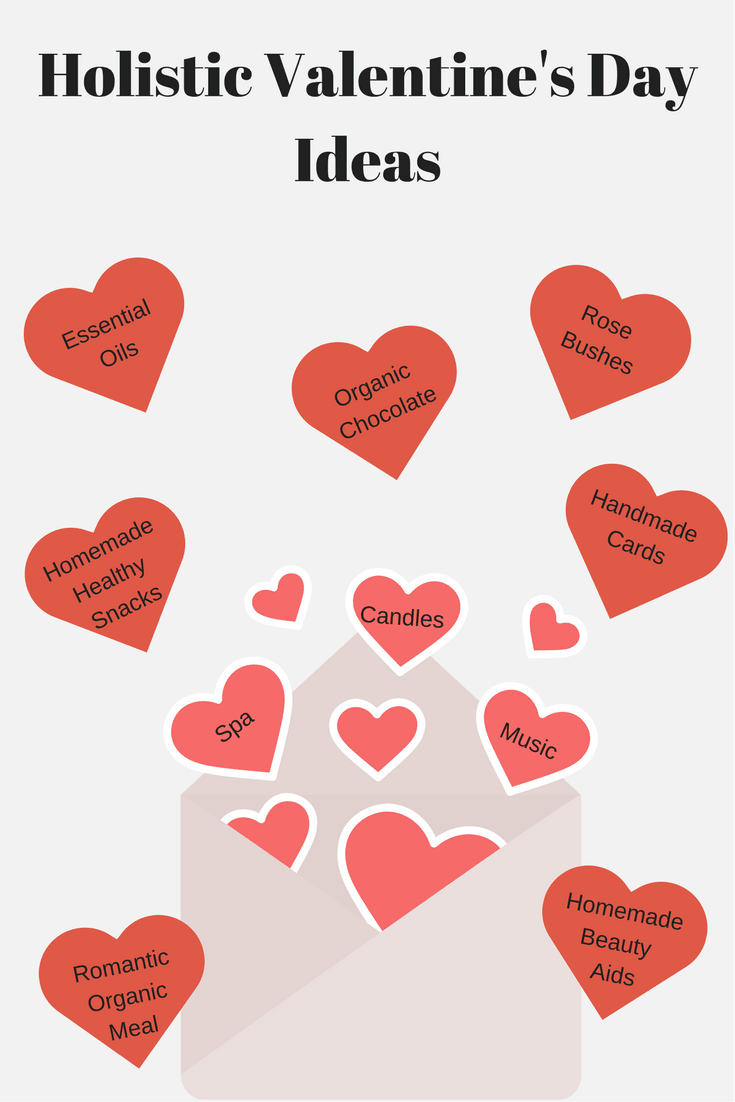 There are also links to products I recommend from companies I have a referral relationship with. I will be compensated if you make a purchase after clicking on my links.
1. Go to a holistic spa together. At a holistic spa, you will receive a massage of some sort – some spas offer Swedish massages or other specialties. Some spas offer beauty treatments and other pampering, romantic treatments. In the event you have schedules that prevent you both being able to go together, this makes a great gift!
2. Organic chocolate is holistic. Consider raw chocolate "nibs" or choose chocolate labeled organic and Fair Trade. Chocolate with over 70% cacao is healthier.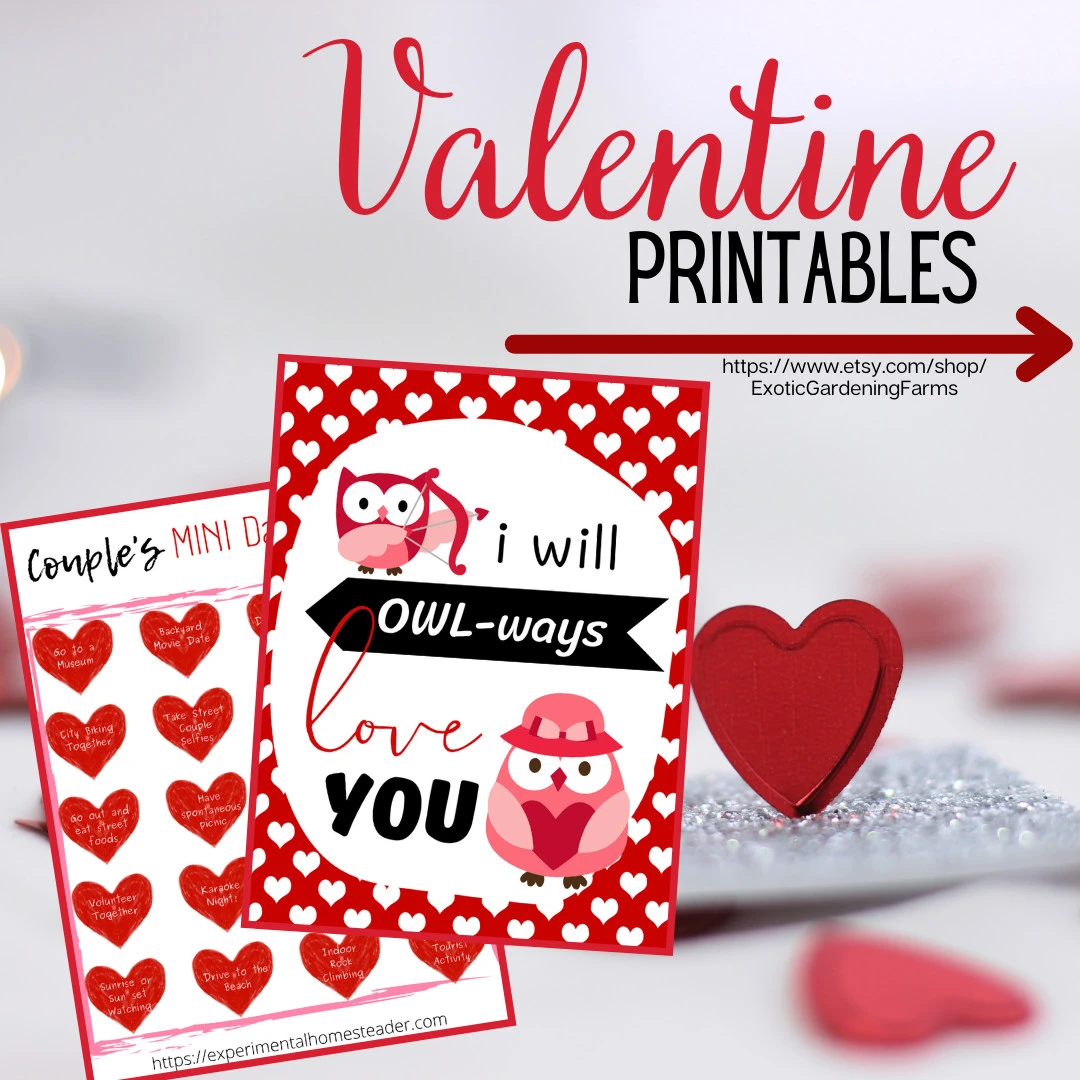 3. Prepare a romantic meal for two with local grown, organic food. A holistic philosophy embraces humanity's connection to nature, and organic food, with its respect for natural methods and the environment, supports that idea. For those of you in colder climates, ask your health food or local grocer if they have any local foods in the freezer section. While that is not fresh, it is still a great way to support local farmers.
4. Candles are a great way to set the mood on Valentine's Day, whether it's for a special meal or just time together. In keeping with the holistic theme, use candles that are environmentally responsible and non-toxic. Choose ones scented with pure essential oils. Choose candles made with organic soy or another environmentally friendly type of wax.
5. Natural essential oils can help set the mood with their scents. Use these instead of artificially-scented synthetic fragrance products such as air fresheners or artificially scented candles.
6. Roses are a traditional Valentine's Day gift, but cut roses are wasteful. Give a live rose bush instead – the miniature, potted roses look very pretty and can be kept in a container or planted in the garden in the spring. Edible bouquets made of healthy fruit are another holistic option. Many people prefer to receive a live plant as a gift. Consider an indoor plant that enhances the air quality, or a tree seedling that you can plant in the spring.
7. Peaceful, romantic music is part of a holistic Valentine's celebration. Look for music that really sets the mood and encourages a natural, peaceful atmosphere.
8. Give your significant other some homemade beauty aids, like a salt scrub or flax seed hair gel (mix 1 tablespoon flax seeds with 1 cup water, microwave for 2 minutes, steep for at least an hour, then strain). Massage oils are another easy to make product as are bath bubbles.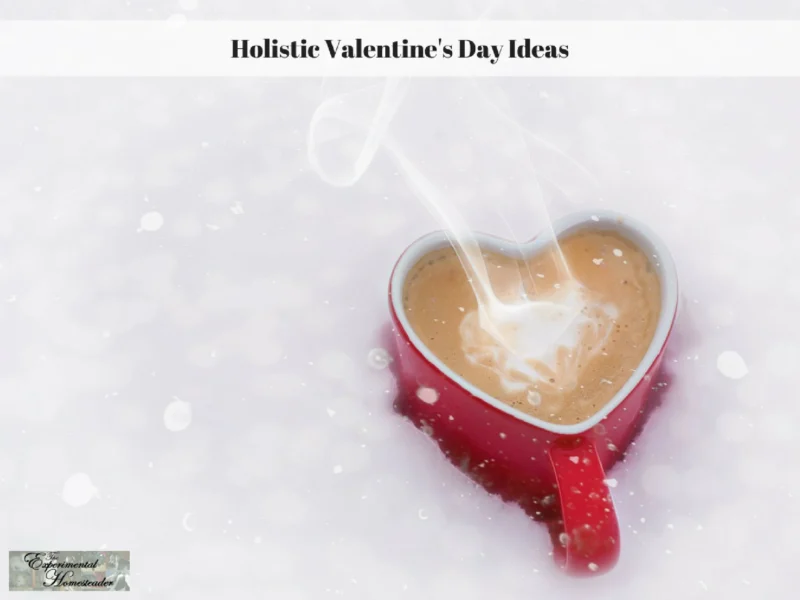 9. Speaking of homemade, make your own Valentine's treats that are healthy and holistic. Dip strawberries in organic chocolate, make homemade fudge with organic cocoa and natural sugar, or bake a special cake or cookies with whole, organic ingredients and be sure to use some homemade pink icing. See my article Healthy Valentine's Day Party Snacks for even more ideas!
10. Purchase Valentine's cards made from recycled paper, or make your own. Get creative and use scrap paper, or make your own paper from old newspapers that have been shredded, soaked, and blended into pulp. Check out my How To Make Paper Video for complete instructions. Making homemade paper is super easy and a great way to let the other person know that you care enough to take the time to create something that is one-of-a-kind just for them!
Valentine's Day Handmade Gift Ideas