This Valentine's Day, why not have a green valentines day party?
No, I do not mean decorate with green hearts, plates and other items.

Valentine's Day can be such a wasteful holiday, with all the mass-produced paper cards, cheap teddy bears, unhealthy chocolates, cut flowers and trinkets that many people end up throwing away.
Counteract the mass-produced junk and avoid adding more trash to landfills with a green Valentine's Day Party.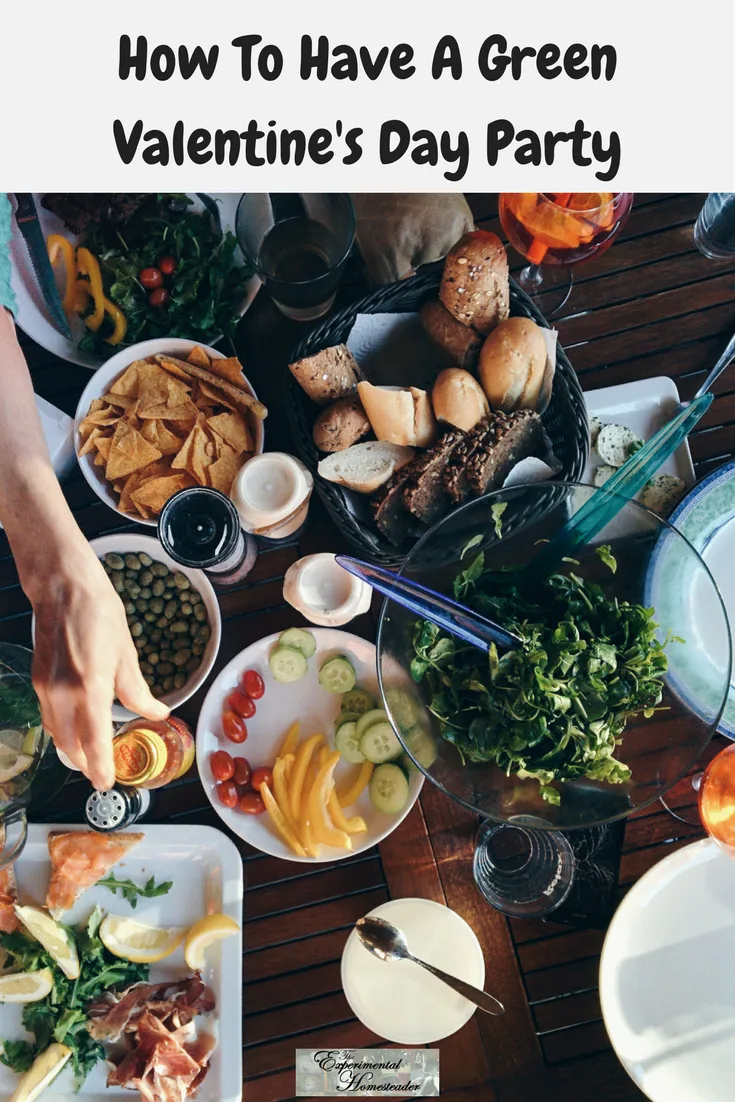 Here are some great ideas to help you get started planning the perfect green Valentine's Day Party.
1. Instead of cut flowers, make paper roses or other flowers. Use scrap paper, tissue paper, colorful magazine, newspaper or catalogue pictures, as well as other scrap paper can be made into flowers. You can give these homemade flowers as favors or use them as centerpieces or decorations. After Valentine's Day is over you can save them for the next year, decorate your home with them or add them to your compost pile – just be sure to remove anything that won't compost.
2. If you do want fresh flowers at your party, consider getting cut flowers from a local florist – and ask for organic flowers. Another option is to use live flowers in pretty pots. These make good favors in addition to decorations – and if you are planning to have crafting events at your Valentine's Day party why not choose clay pots and let your guests decorate them?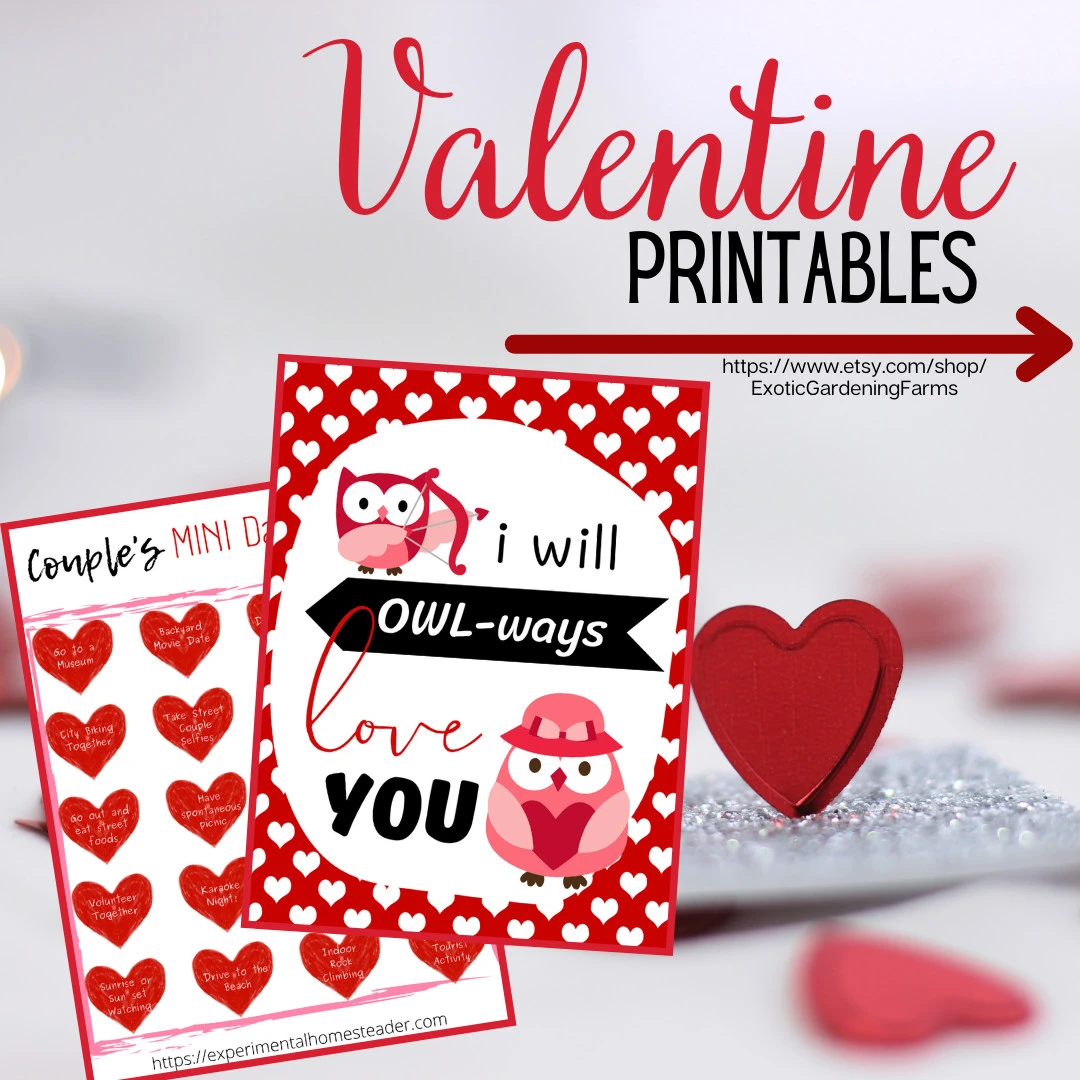 3. Send electronic Valentine cards and invitations to your party, or make your own from recycled paper. My Etsy Shop is one place you can buy downloadable printable Valentines Day Cards if you want to print them on recycled paper instead of buy them.
4. Chocolate is traditional Valentine's fare, but instead of getting mass-produced "chocolate flavored" candies at the store, think of "greener" chocolates. Make your own chocolate fudge using fair trade cocoa and sugar or buy organic, fair trade chocolates. Another option is to find a local chocolate maker and buy from them but be sure to ask where they source their chocolate from.
5. Make your party glow with natural, red organic soy candles. For those who have soy candle issues or do not want to use real candles, consider LED candles.
6. If you must have confetti or glitters for the tables, use a heart-shaped hole-punch to cut scrap paper into decorative shapes. Leftover scrapbook paper, used wrapping paper, old Christmas cards, and magazines are all good options for making confetti or glitter from.
7. Serve organic, locally-grown foods and hand-make as much of the food as possible. You can make many dishes ahead and freeze them to make it easier on yourself the day of the party. This is a great way to avoid pre-packaged, mass-produced foods.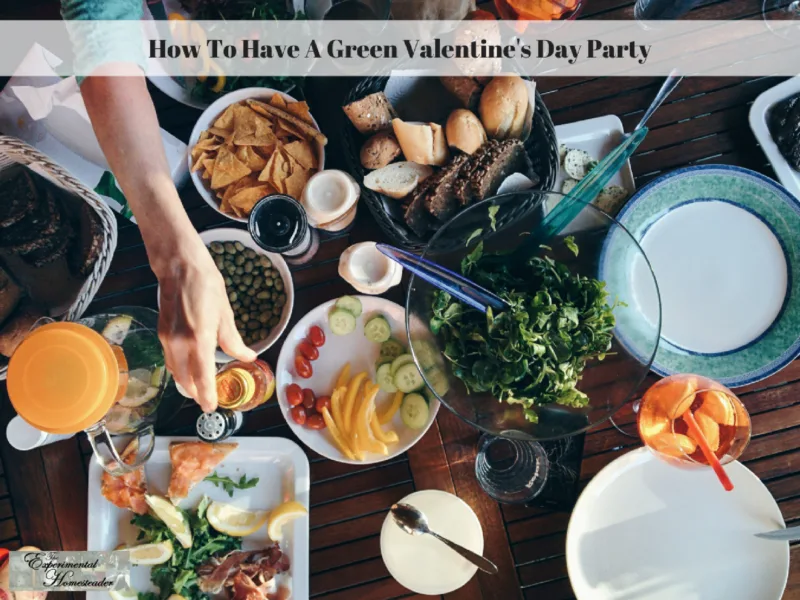 8. Use washable tableware on a washable tablecloth. Places such as the Dollar Store or thrift stores often have matching tableware at reasonable prices. Don't be afraid to mix and match the tableware for a romantic chic look.
9. Rather than serving beverages in individual cans or bottles, make your own beverages and serve them from a punch bowl or other large container. Be sure to use washable cups.
10. Cloth napkins are another green touch for your party. You can easily make your own or even buy them if you are not crafty.
11. Encourage your guests to carpool to your party to save fuel or offer to pick everyone up yourself.
12. Have recycling bins handy for recyclable items. Guests should be able to easily tell what the bins are for so make large heart-shaped labels that are clearly marked and make sure your guests can get to them without difficulty.
Valentine Day Parties And Entertaining Ideas
This post is part of the following blog hops and linky parties: