Disclaimer: I received one or more items mentioned in this video for free or at a reduced price in exchange for my honest, unbiased review. All opinions are my own. There are also links to products I recommend from companies I have a referral relationship with. I will be compensated if you make a purchase after clicking on my links.
Sheri Ann Richerson from ExperimentalHomesteader.com shows you step-by-step how to make DIY Decor Items that are perfect for Valentine's Day or for giving as a gift anytime of the year.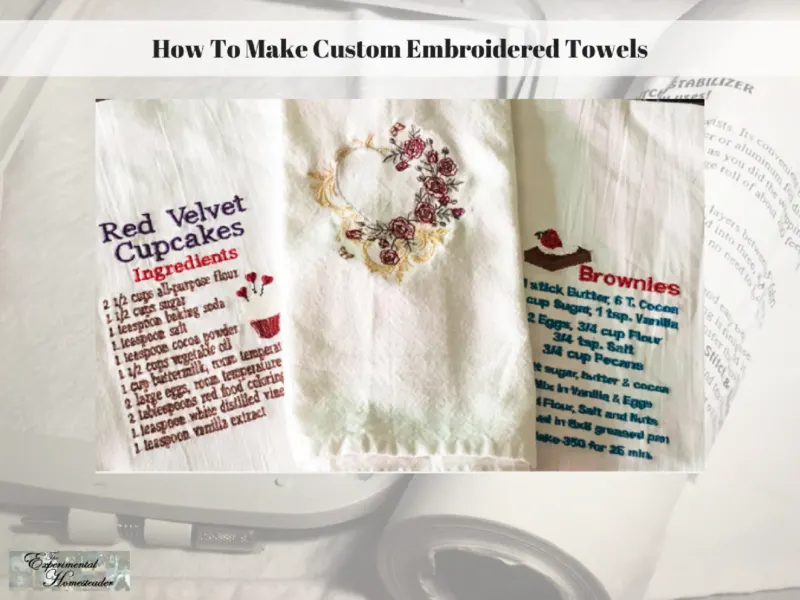 These are custom embroidered towels – some on flour sack towels, some on a towel that I wove by hand on my Union 36 Floor Loom.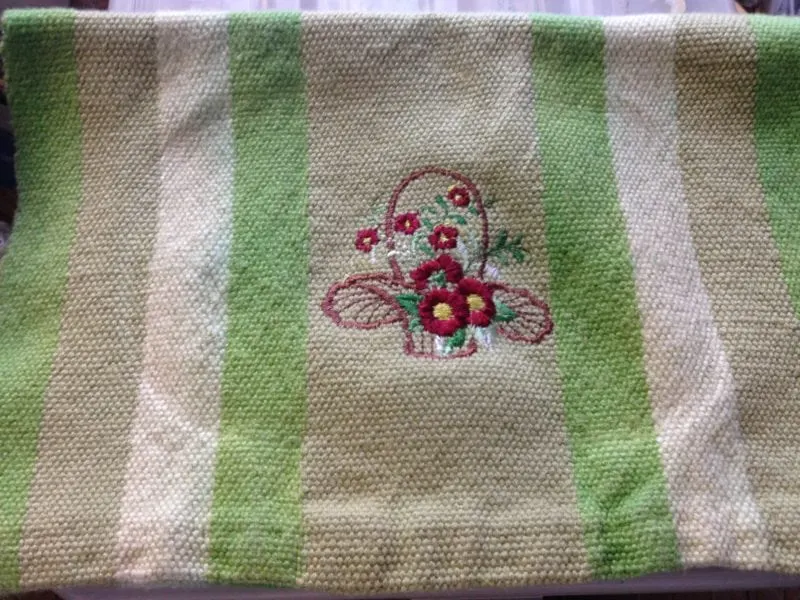 No problem!
You can embroidery by hand a design that is less elaborate or buy an embroidered patch and sew, glue or iron it on.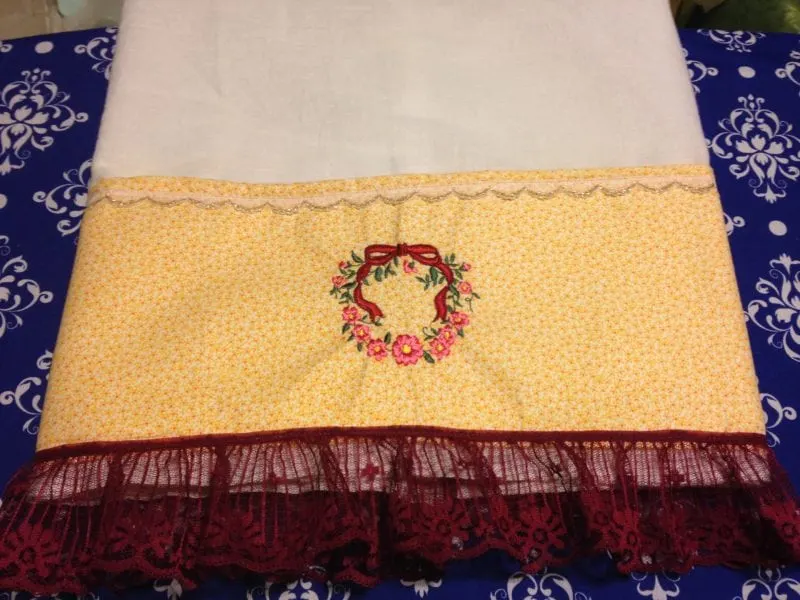 Custom Embroidered Towels Are A Great Way To Decorate
These towels are a great way to decorate your kitchen for Valentine's Day or any day of the year!
Please leave questions and comments below!
Watch this video to learn How I Stabilize Towels For Machine Embroidery (5 minutes 38 seconds):
Watch this video to learn how I made these Valentine's Day Towels which are perfect DIY Decor Items (14 minutes 2 seconds):
Behind The Scenes
I had always wanted to learn to embroidery using a machine, but embroidery machines are not cheap.
Not to mention, even though it looks really simple in the video, there is a learning curve I had no idea about until I finally acquired an embroidery machine of my own.
Here is my story.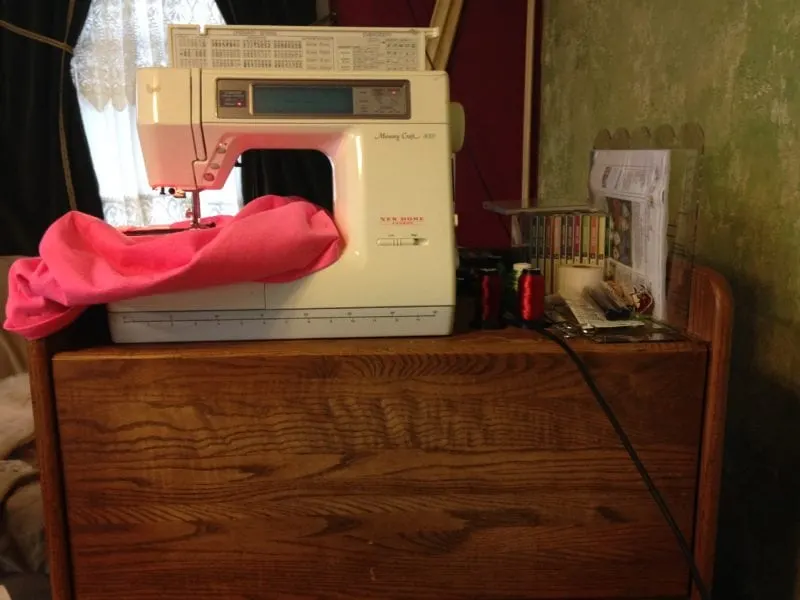 Janome Memory Craft 8000 Embroidery Machine
My first embroidery machine that I picked up at an estate sale was a Janome Memory Craft 8000.
I had no idea it was over 25 years old when I bought it, but it worked great.
The issue was there was no way for me to download patterns off the internet.
It took these little cards that were very difficult to find and expensive to buy when I did find them.
The embroidery designs were also quite small compared to what modern machines can make, however it was a way to start learning about machine embroidery.
Husqvarna Viking H Class 500E Embroidery Machine
About a year later, I found a Husqvarna Viking H Class 500E at a pawn shop.
I bought it and was suddenly able to create lots of cute DIY decor items for my home in larger sizes than what the Janome Memory Craft 8000 was capable of.
However, this machine was not able to take a hoop larger than a 5 inch x 7 inch and sometimes it did not sew the design quite right.
I did not give up though and kept trying to learn how to work with this embroidery machine.
This is just one of the many items I have made.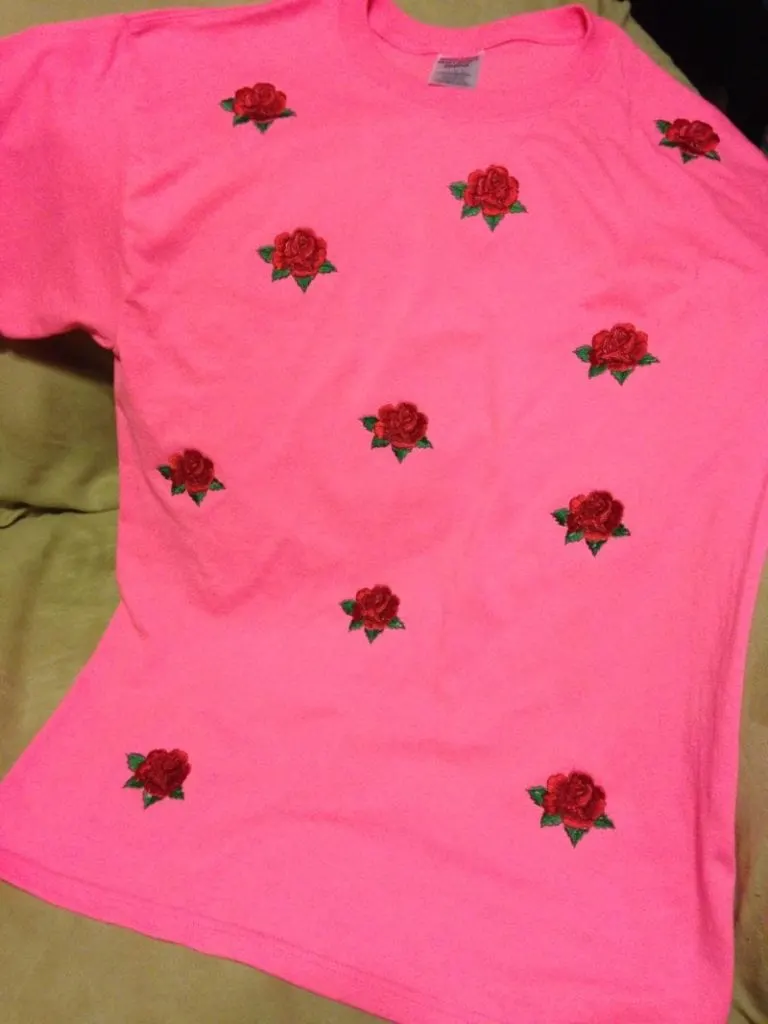 Easy Projects For Beginner Machine Embroidery
For those just starting out learning how to machine embroidery, I suggest starting with towels – or t-shirts – as they are a lot easier to work with than larger items like blankets.
Also, do not feel you need to go out and buy a lot of new embroidery patterns to get started learning how to use your machine.
A quick online search for "free machine embroidery patterns" brings up many places.
Even online shops who sell patterns often offer free sample patterns – which are full size patterns – when you sign up for their newsletter.
One of my favorite online shops is Sue Box Creations.
I also really like Urban Threads and they do have some great sales!
If you are enjoying my videos, please subscribe to my YouTube Channel!
I highly recommend the following articles:
Use the buttons on the right side to share this article with friends or family who might find it useful. Pin the picture below to your pinboard on Pinterest for future reference.