Here is a basic goat milk soap recipe.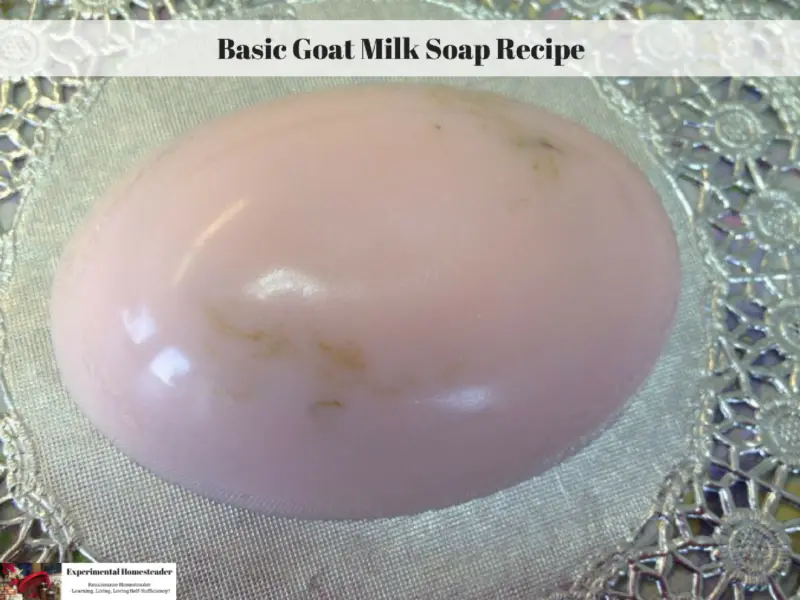 This is my favorite go-to from scratch goat milk soap recipe.
Things You Need Before You Begin Making This Basic Goat Milk Soap Recipe
There are a few basic supplies you need before you begin to make homemade soap.
For additional soap making tips and precautions or for a variation on this recipe, be sure to check out this Goat Milk Bar Soap Recipe.
Print
Basic Goat Milk Soap Recipe
Recipe Card powered by
Final Thoughts About This Basic Goat Milk Soap Recipe
Making your own soap is fun and easy, however it is important to use caution.
Do not get in a hurry when mixing the lye into the oils.
Always double check the temperature of the lye and the oils.
It is far better to be safe than sorry when making any type of soap recipe from scratch.
It is ok to use any essential oil you prefer, just be sure to use the amount recommended above.
Once you get familiar with the soap making process, I feel assured this is a recipe you will want to make again and again.
If you're looking for other types of soap to make, check out this post on how to Make Your Own Coconut Oil Soap At Home from Piwakawaka Valley.
I highly recommend the following articles:
Use the buttons on the right side to share this article with friends or family who might find it useful. Pin the picture below to your pinboard on Pinterest for future reference.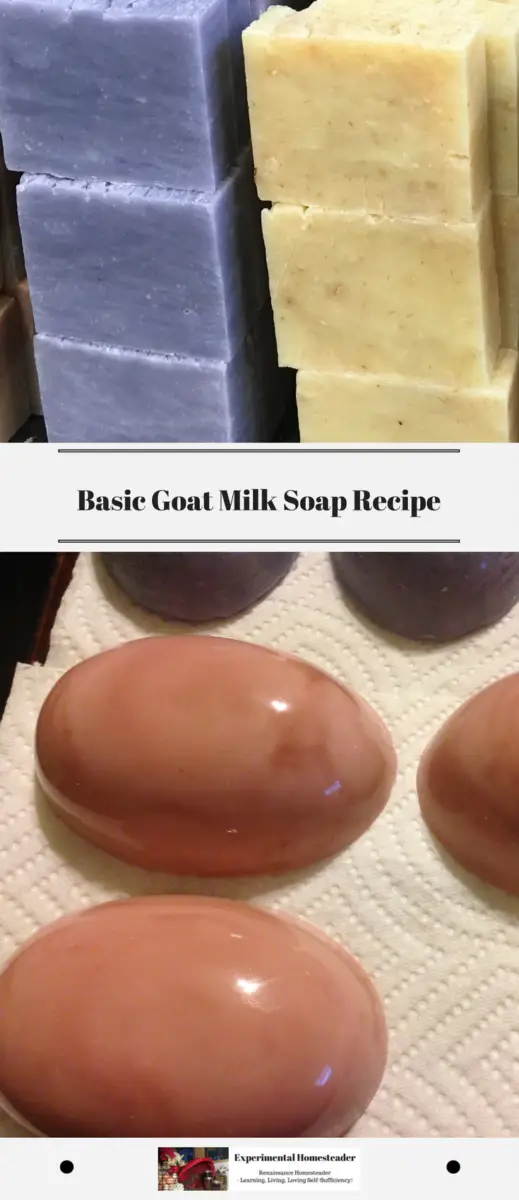 SaveSave