Disclaimer: I did receive these items for free in exchange for my honest review. All opinions are my own.
Hey there, fellow food enthusiasts and freezer meal prep aficionados, are you ready to embark on a culinary journey like no other?

Buckle up because we're about to embark on a culinary journey that's equal parts practicality, elegance, and a touch of cookie brilliance – all thanks to the revolutionary Souper Cubes and their stoneware companions.
But hold on, that's not all; there's a cookie twist to this tale too!
I'm not here to deliver a run-of-the-mill review; I want to share my personal experience and insights with you.
And before we dive into this culinary adventure, let's get this out in the open: I was lucky enough to receive the Souper Cubes Complete Set, the 5″ Square Stoneware Baking Dishes, and the ingenious Cookie Tray for free in exchange for my honest thoughts.
So, grab your aprons and let's get cooking – both literally and figuratively!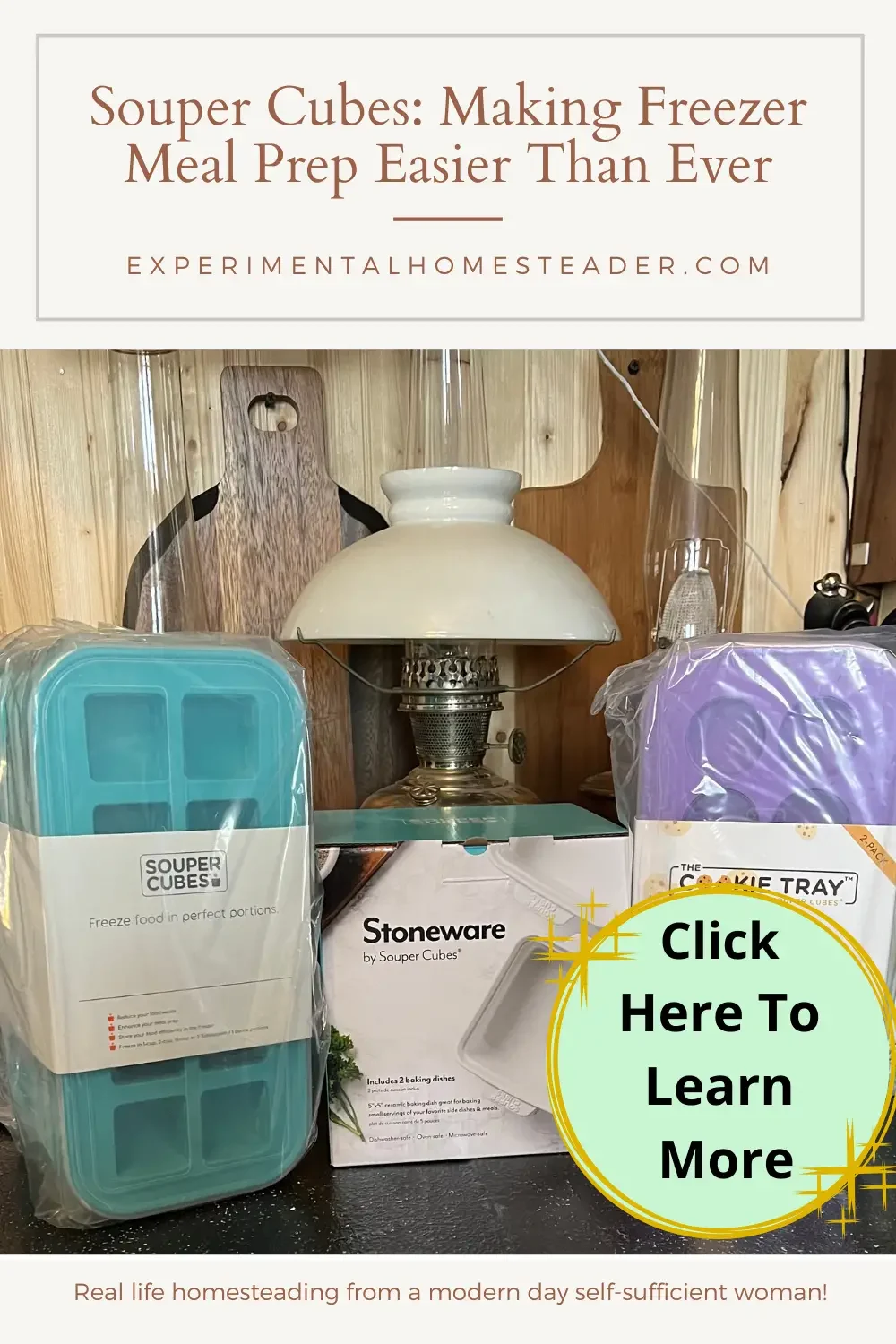 Discover Souper Cubes: Simplify Your Meal Prep
In a world where time is of the essence, culinary convenience is a treasure.
Enter Souper Cubes and their stoneware allies – a dynamic duo designed to make your kitchen life smoother and more flavorful.
Whether you're a seasoned meal prep master or a newbie on the quest for kitchen excellence, this tag team is here to simplify your culinary adventures.
Key Features: Perfecting the Art of Freezing and Reheating
Perfect Portioning: Bid farewell to the days of guessing portion sizes. Souper Cubes grant you the power to freeze your culinary creations in precise single-meal portions. No more worrying about unevenly sized frozen meals or wasting precious ingredients.
Stackable Design: Visualize a freezer that resembles a neatly organized library of culinary delights. Souper Cubes' stackable trays maximize freezer space, letting you stock up on an array of dishes without sacrificing order or room. And guess what? The 5″ Square Stoneware Baking Dishes fit food previously frozen in the 2-cup Souper Cubes trays like a glove. It's a match made in kitchen heaven!
Easy Reheating: Reheating meals becomes a hassle-free affair with the microwave and oven-safe stoneware dishes. Whether you're enjoying a solo meal or treating your family to a culinary masterpiece, the transition from freezer to plate is seamless.

More Than Just Food Preservation: A Personal Touch
Let's make it personal.
I've used Souper Cubes to preserve not just meals, but also cherished memories.
From fragrant herbs to sumptuous chicken and beef broth, even small amounts of heavy whipping cream and milk, Souper Cubes have played a vital role in ensuring nothing goes to waste.
And those cubes of herb butter?
They're a testament to culinary creativity in its finest form.
For busy homesteaders or homemakers who hate the idea of tossing out food, these cubes are nothing short of a lifesaver.
They've transformed my kitchen into a place where every ingredient is valued, cherished, and given a chance to shine.
For Homesteaders and Food Lovers: Practicality Meets Passion
Calling all homesteaders and food enthusiasts!
Souper Cubes are not just about convenience; they're about being prepared for anything.
Imagine having a stockpile of perfectly portioned, homemade meals at your disposal.
Whether it's a busy day on the homestead or the need to be ready for unexpected events, Souper Cubes are your steadfast companions.
The stoneware dishes elevate this experience, ensuring that your culinary creations are presented with elegance and warmth.
The Ultimate Complete Set: Endless Possibilities
But let's not stop there.
Allow me to introduce you to the Souper Cubes Complete Set – a treasure trove of freezing, storing, and serving wonders.
Picture this: 2 tablespoons, 1/2 cup, 1 cup, and 2 cups – all these sizes within your reach.
And that's not all – the stoneware custom-fit for the 2-cup tray takes your culinary journey from freezer to table in one smooth move.
But here's the sweet surprise – the set also includes the Cookie Tray, a patent-pending marvel that transforms the way you freeze and bake cookies.
Cookies Too? Yes, Please!
Ah, the Cookie Tray – a piece of kitchen ingenuity that deserves its spotlight.
Gone are the days of struggling with large sheet pans to freeze cookie dough.
With the Cookie Tray, freezing perfectly sized and shaped cookies becomes a breeze.
And when unexpected guests drop by, or your homestead project demands a sweet reward, these pre-frozen cookie dough discs are a lifesaver.
Infinitely More Than Ice: A Touch of Magic
But the magic doesn't stop there.
Souper Cubes are like kitchen wizards that pull more than one trick out of their hat.
They double as fantastic ice cube trays, allowing you to infuse your drinks with edible flowers or herbs for that extra touch of elegance.
It's the kind of detail that elevates your dining experience and turns everyday moments into something extraordinary.
Additional Benefits of Souper Cubes:
Time and Money Savings: With Souper Cubes, you can embrace bulk cooking and minimize food waste, saving you precious time and money in the process.
Healthier Choices: Souper Cubes support mindful eating by offering portion control, aiding in maintaining a balanced and healthy diet.
Diverse Meal Options: The convenience of Souper Cubes allows for a diverse range of meal options, enabling you to savor different flavors throughout the week.
Tips for Effective Usage:
Labeling: Make meal selection easier by labeling each Souper Cube with the dish type and freezing date.
Meal Planning: Integrate Souper Cubes into your meal planning routine for a more organized and stress-free week.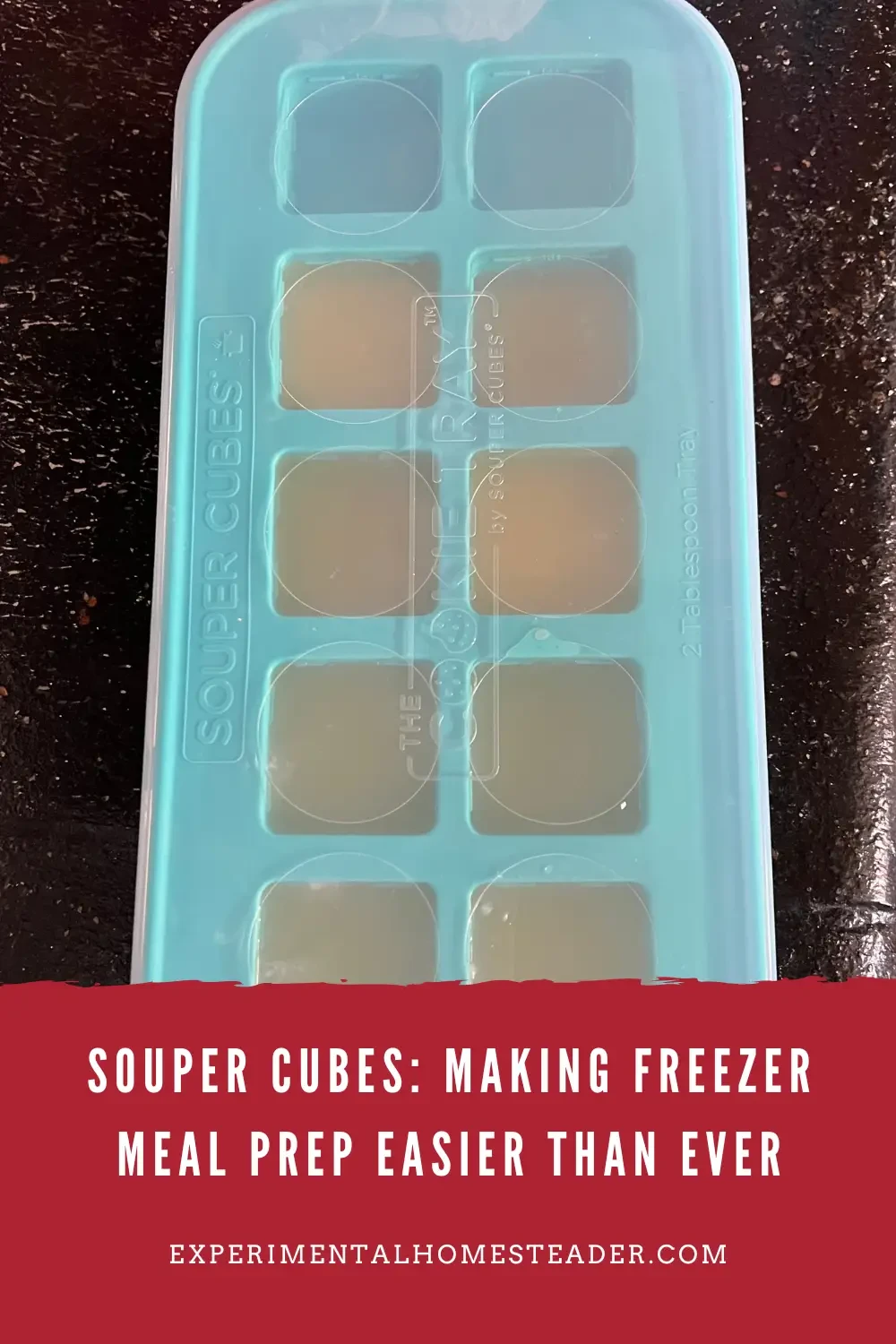 Frequently Asked Questions (FAQ)
Q: Are Souper Cubes easy to use for beginners?
A: Absolutely! Even if you've never ventured into meal prepping territory, these trays are a breeze. No complicated instructions, just pure simplicity.
Q: Can I freeze different types of dishes in Souper Cubes?
A: Oh, the possibilities are endless! I've frozen herbs, broths, cream, butter – you name it. They're like little treasure chests for your kitchen creations.
Q: How do I reheat meals stored in Souper Cubes?
A: Fear not, reheating is just as simple. Microwave or oven – you can't go wrong. No need to transfer to another container, and your meal retains its flavors.
Q: Can I use Souper Cubes for long-term food storage?
A: Absolutely! Especially if you're someone who values homemade goodness. These trays are a ticket to preserving your culinary creations for longer.
Q: What's the advantage of the stackable design?
A: The stackability? Oh, it's a game-changer. Neatly stack those trays, and suddenly, your freezer has transformed into a well-organized haven of delicious possibilities.
Elevate Your Culinary Journey with Souper Cubes and Stoneware Magic
So, here's the final scoop.
Souper Cubes and Stoneware have revolutionized my kitchen into a realm of precision, convenience, and creativity.
They're not just kitchen tools; they're catalysts for culinary adventures and heartwarming moments.
If you're ready to up your meal prep game, create with confidence, and bake with brilliance, then this trio – Souper Cubes, Stoneware, and the Cookie Tray – is your gateway.
As I wrap up this tale, remember that this review is a genuine account of my culinary escapades, made possible by the samples I received.
Now it's your turn to explore the world of Souper Cubes and Stoneware, and let them redefine your approach to cooking – one cube, one dish, and one cookie at a time.