Decorating store bought holiday cookies is so easy because all you are doing is the decorating.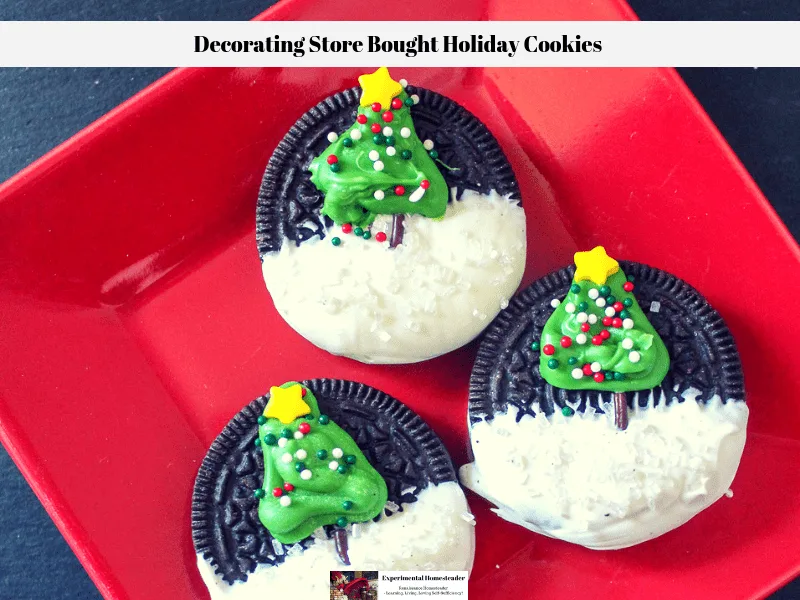 Advantages Of Decorating Store Bought Holiday Cookies
The real advantage of buying cookies already made is the mixing of the dough and the baking of the cookies is already done.
This is a great way to save time because many homemade cookies, such as sugar cookies, require a long refrigeration time after you make the dough.
This is because the colder the cookie dough is, the easier time cookie cutters have cutting the dough and the dough to hold its shape better.
Here is a great idea for decorating store bought Oreo cookies to make them festive for the holidays.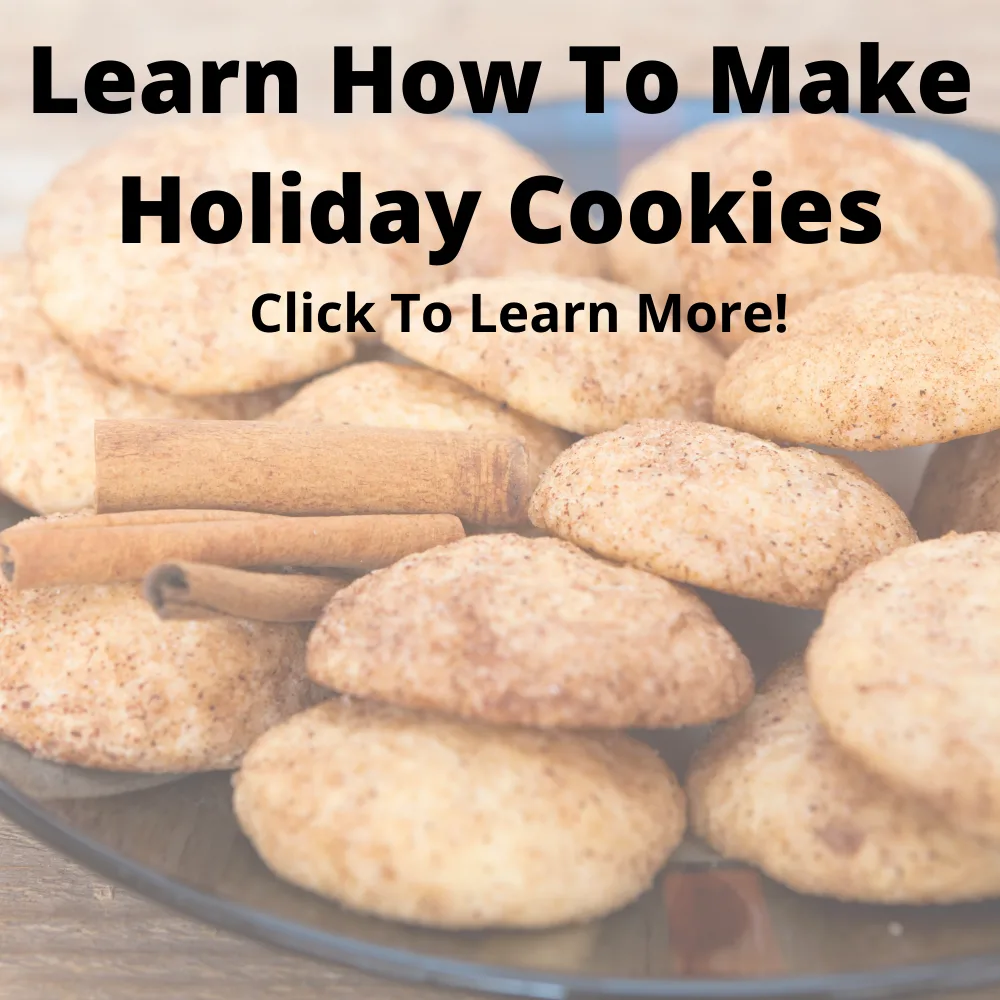 Print
Decorating Store Bought Holiday Cookies
Author: Sheri Ann Richerson
Prep Time:

10 minutes

Cook Time:

20 minutes

Total Time:

30 minutes

Category:

Desserts

Method:

Stovetop, Microwave
Instructions
Lay a piece of parchment paper on your counter.
Melt the white candy melts according to package instructions.
Dip the bottom half of an Oreo cookie into the white candy melts.
Sprinkle the white candy melts with the white sugar crystals while the candy melts are still warm.
Place a single chocolate sprinkle in the candy melts vertically for the tree trunk.
Melt the green candy melts according to package instructions.
Once the green candy melts are melted, transfer them to a Ziploc bag.
Cut a tiny hole in the corner of the bag. Do not cut too large of a hole, because this is how the melted candy is going to come out of the bag.
Pipe a triangle tree on the Oreo cookie making sure the bottom of the tree touches the chocolate sprinkle tree trunk.
Sprinkle some of the Christmas sprinkles on the tree for the ornaments.
Top the tree with a star sprinkle or a star candy.
Allow the cookies to sit for a few minutes so all of the candy decorations dry. It is best to hold the cookie in your hand until the back side of the cookie is dry so it does not mess up when you lay it down.
Either serve the cookies immediately or place them in an air tight container until you are ready to serve them. Be sure to place a single piece of parchment paper between the layers of decorated cookies to keep them intact.
Keywords: decorating store bought cookies, decorated Oreo cookies, decorating cookies, holiday cookies
Recipe Card powered by
Final Thoughts On Decorating Store Bought Holiday Cookies
This is a very quick and easy project to do.
In fact it is a great way for your kids or grandkids to help make cookies for the holidays since there is no baking involved.
While I really love starting from scratch with most of my recipes, sometimes a shortcut or two is necessary especially during the hectic holiday season.
I hope you enjoy this idea for decorating store bought holiday cookies!