Cherries are in season here in Indiana and what better way to enjoy them than to make a homemade cherry pie recipe?
Making a cherry pie isn't difficult.

The hardest part is pitting the cherries.
It is a time consuming job to say the very least.
But once the cherries are ready to use, the delicious taste of this homemade cherry pie recipe will make you glad you took the time to pit them.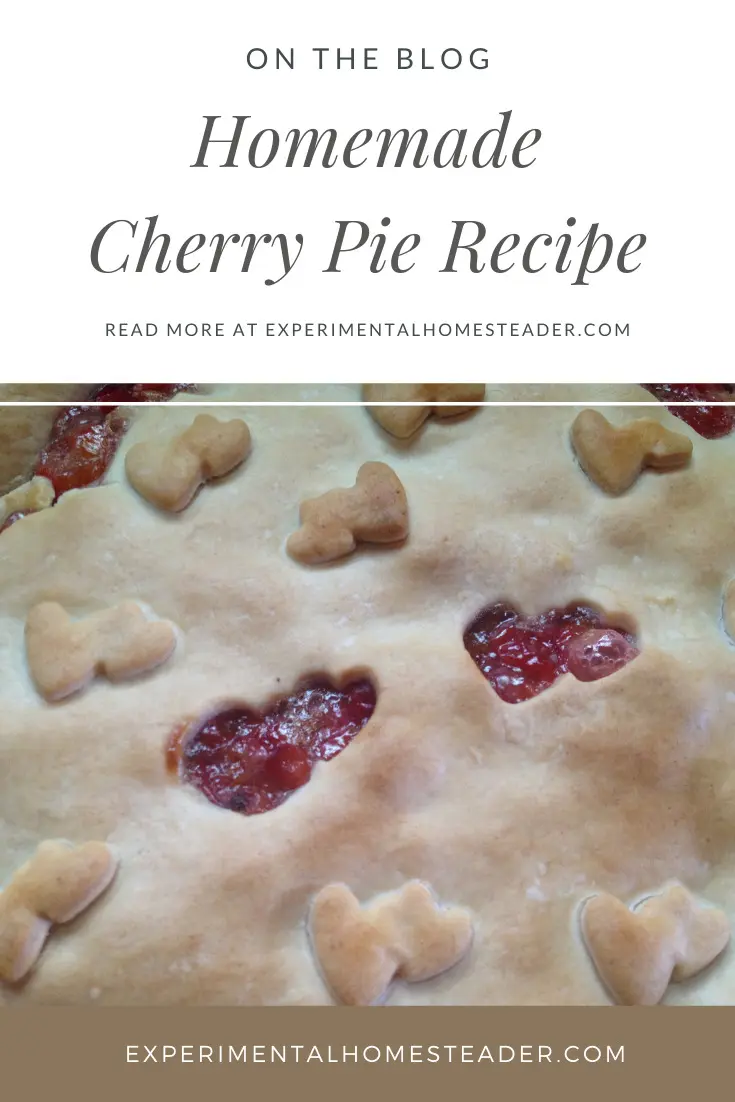 Tips For Pitting Cherries For This Cherry Pie Recipe
Pitting cherries is a pretty messy job too, so I suggest you do it in a sink.
I prefer to let the cherries float in cold water while I pit them.
This makes it easy to wash them off and keep my hands free of cherry juice.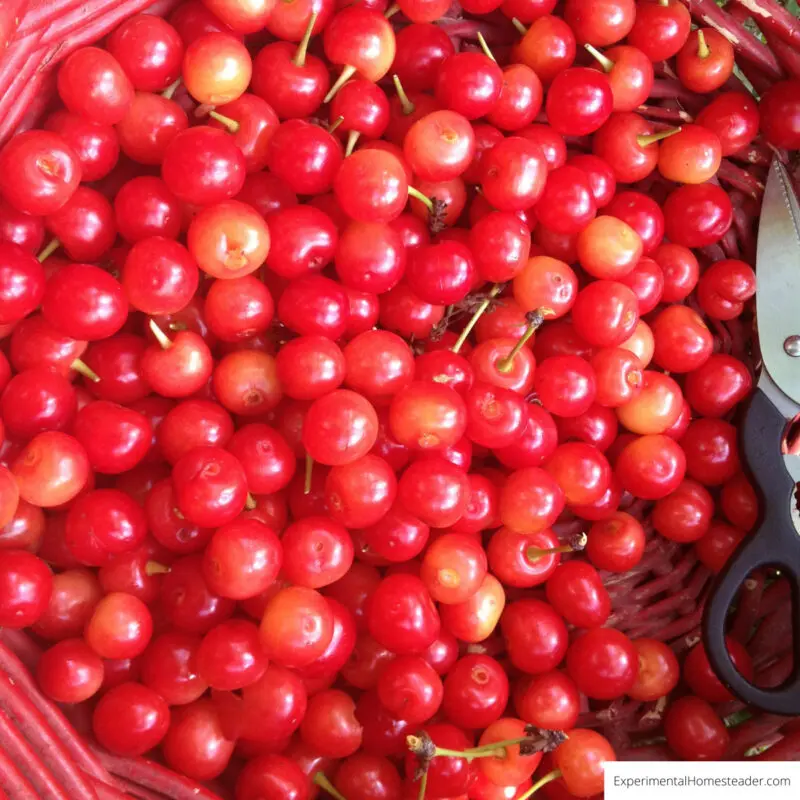 To pit a cherry, simply give the sides a slight squeeze and put the pit out through the hole where the stem was.
Tear the cherry in half so you can look inside just in case a worm is hiding in there.
If you see a worm, discard that part of the cherry along with the worm.
I also discard cherries if the color inside is brown instead of yellow.
You Can Use A Cherry Pitter To Pit Cherries For This Cherry Pie Recipe
Another way to pit a cherry is to use a cherry pitter.
You can buy these in the kitchen sections of most stores.
I have several but I don't use them.
Once the cherries are cleaned, pitted and sorted, the next step is to make the filling.
Here is how I make my filling.
Print
Cherry Pie Recipe
This delicious homemade cherry pie recipe is made with fresh picked cherries and a few simple ingredients.
Author: Sheri Ann Richerson
Prep Time:

1 hour

Cook Time:

30 minutes

Total Time:

1 hour 30 minutes

Yield:

1

pie

1

x
Category:

Desserts
Instructions
Place the cherries, sugar, flour and cornstarch in a saucepan.
Add in a pinch (quite literally) of ground sea salt.
Top that off with fresh ground cinnamon and nutmeg (to taste, so go lightly at first). I generally start with about a Tablespoon of cinnamon and make four turns on the nutmeg grinder, which I estimate would be about 1/8 of a teaspoon.
Sit the pan on medium heat. You need to keep an eye on the cherry mixture making sure to stir it on a regular basis so it doesn't burn.
Once it starts to bubble, remove it from the heat.
Place the first pie crust in the bottom of the pie pan.
Press the edges to the top of the pan. If you are using a pie crust that is pre-formed, you can skip this step.
Pour the filling on top of the pie crust.
You can add a second crust to the top, add lattice or bake it just like it is. That is your choice.
Cover the edges of the pie crust with a pie crust cover or foil so it doesn't burn while the rest of the cherry pie is baking.
Place the cherry pie in the oven and bake it. I bake my cherry pie at 400 degrees for 30 minutes. The amount of time can vary depending on where you live and your oven.
Allow the pie to cool for 10 minutes once you remove it from the oven.
Enjoy your homemade cherry pie recipe.
Equipment
Keywords: cherry pie recipe
Recipe Card powered by