A delicious treat that can be healthy depending on how it is made, is handmade chocolate covered strawberries.
For a healthy version, choose dark chocolate instead of milk chocolate or white chocolate.

While you can buy them already made, making them at home is really easy and you get more for your money.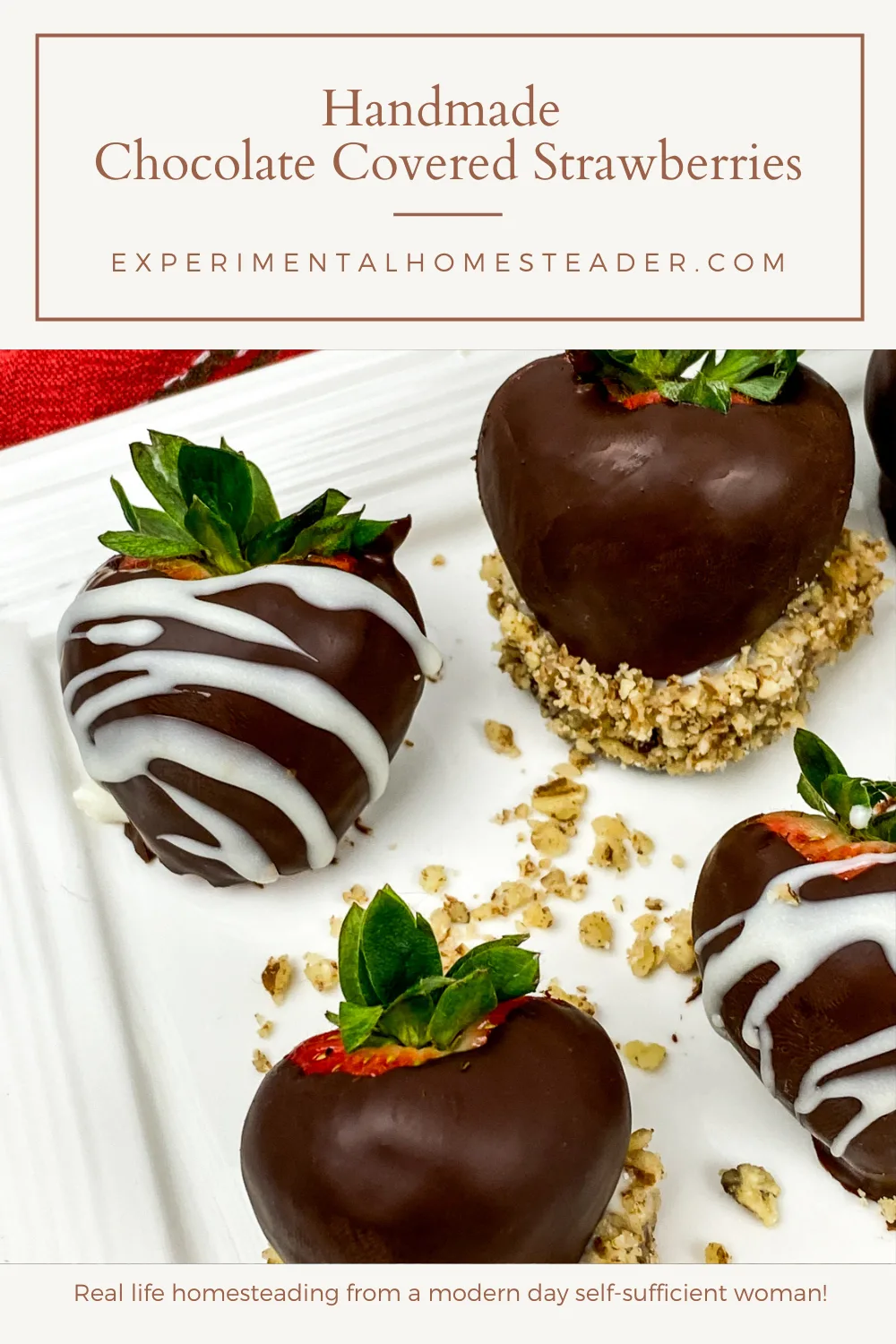 How To Make The Perfect Handmade Chocolate Covered Strawberries
You really can make the perfect handmade chocolate covered strawberries at home.
They will look as good as the ones you buy, taste better and are the perfect healthy snack for Valentines Day or any day really.
The success of this recipe depends on two things.
The first and most important thing is to make sure the strawberries are completely dry before dipping them in the chocolate.
If possible, wash them the day before you intend to dip them and let them dry at room temperature.
At the very minimum allow them to air dry for a minimum of an hour and then check them to make sure they are completely dry.
If the strawberries have any water left on them, the chocolate will not adhere to the strawberries correctly, which is why I strongly recommend allowing them to dry overnight.
The second thing is to insure success with this recipe is to add a little bit of coconut oil, melted butter or a neutral tasteless oil, such as sunflower oil, to the melted chocolate prior to dipping the strawberries.
Use one tablespoon coconut oil per cup of chocolate chips for best results.
Be sure to mix the oil and chocolate well as the oil will want to seperate.
Adding the oil to the melted chocolate helps to keep the chcoolate from breaking apart and falling off the strawberries when someone bites into the chocolate covered strawberries.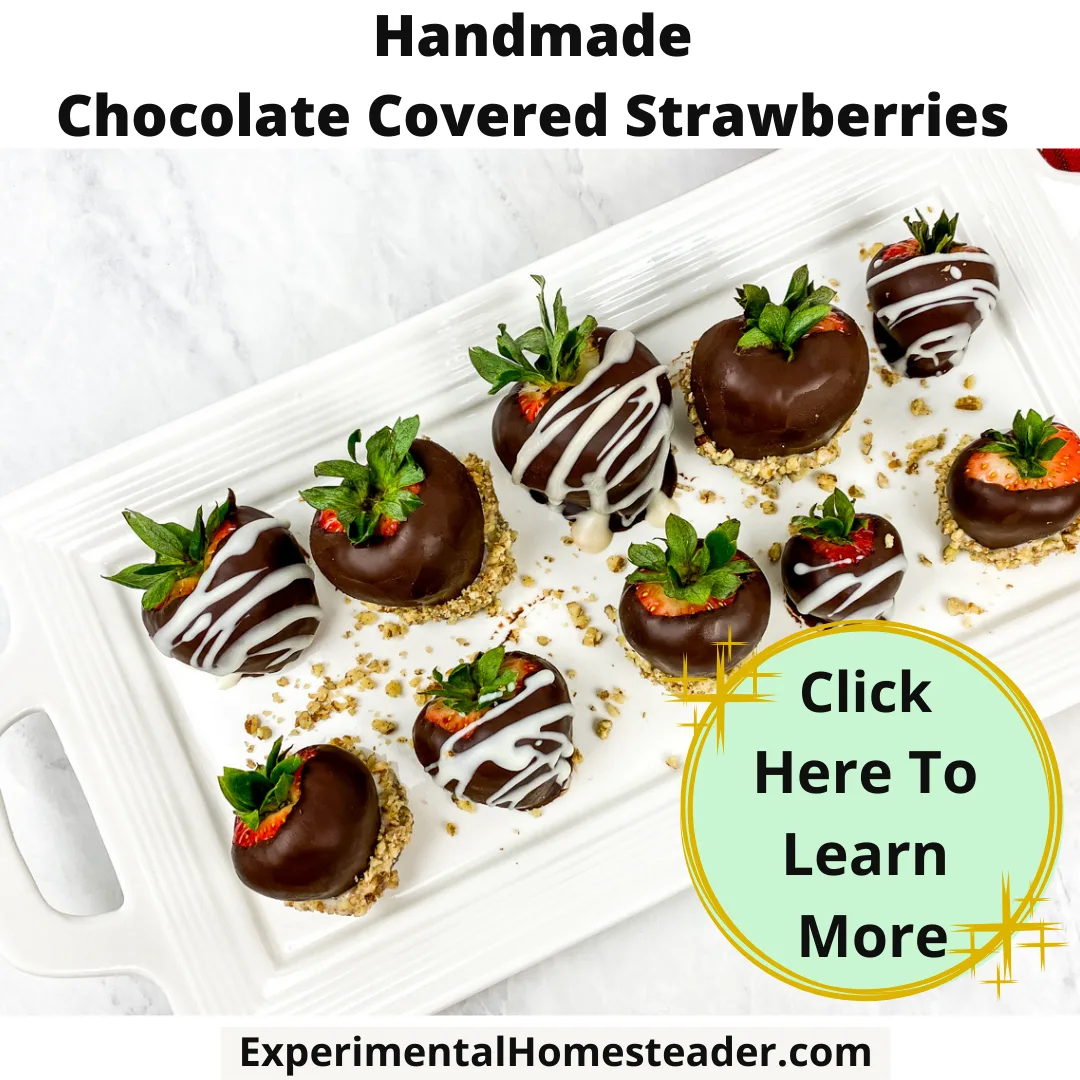 The Types Of Chocolate Used In The Photos
I love dark chocolate, not only because of the health benefits, but also because I am not big on sugary sweet treats due to the issues I have with pre-diabetes.
Of course, if you want really pretty decorated handmade chocolate covered strawberries you need to use several different types of chocolate.
For the images, three types of chocolate chips were used: 60% cacao dark chocolate (larger chips), semi-sweet chocolate, and white chocolate baking chips.
If you want other colors of chocolate, I recommend using Wilton Candy Melts.
If you want to simplify things or don't care if the strawberries look fancy, use one cup of either the dark or semi-sweet chocolate chips.
Print
Handmade Chocolate Covered Strawberries
Recipe Card powered by