Disclaimer: I received one or more items mentioned in this post for free or at a reduced price in exchange for my honest, unbiased review. All opinions are my own. 
You can't live without water for very long which is why these prepper water (affiliate link) storage tips and ideas are so important.

Above all else, you have to be prepared for a good water supply that will keep you and your family alive for days, weeks or even months.
The problem with water is it is heavy.
It is not the most portable item to carry around, considering that each person should have a minimum of one gallon per day to use.
So while you should store water (affiliate link) at home, you also need to plan on a way to purify water (affiliate link) if you must bug out or if your water (affiliate link) supply at home runs out.
Prepper Water Storage Options
But aside from carrying a small amount, there are ways you can prepare for better water storage in the event that SHTF.
Water storage or a lack to clean water (affiliate link) is important because water supplies can become interrupted if there is a lack of electricity, if a terror attack on our water supplies takes place, or if you are forced to head out to an area like the woods where you can't just walk over to a sink and turn on a faucet when you're thirsty.
Water bottles, personal filters, and water (affiliate link) purification tablets (affiliate link) are great for using for short term, emergency water needs.
But if you're prepared to bug out to an area other than your home, make sure you scout out water locations – like a stream or river – ahead of time so that you do not run the risk of not being able to find a source of water (affiliate link).
There are some cool products on the market for short-term water storage.
These include portable options like water bricks which can be used for more than water and even backpacks with built in hydration packs.
In an emergency situation – as long as you know far enough in advance, there are water bladders for bathtubs.
You can fill these up with water (affiliate link), then seal the plastic container to keep the water clean.

Long Term Prepper Water Storage
Long-term water storage is important to plan for.
Not only do you and your family need water to survive, but you need it for your crops and animals as well as for cleaning and maintaining proper hygiene.
You can invest in water storage tanks that are perfect for indoor or outdoor use.
Make sure they are BPA-free for safety reasons, and if they are exposed to light, then they should have UV inhibitors in them so your water isn't compromised from the light source.
I use canning jars for water storage.
This way every time my canner (affiliate link) runs it is full – either with food or if there are not enough jars of food to fill the canner, I add canning jars (affiliate link) filled with water.
Yes, I do seal them using a new lid.
I label and date them.
In the event the water (affiliate link) is not needed for drinking I can use it to water plants, carry extra water to the livestock in winter or use it in cooking.
You can get rainwater storage for the crops, and create a sort of irrigation system to water the crops without having to turn on a hose or use a sprinkler system.
Rainwater can be used as drinking water, provided it is properly cleansed and no contaminates have gotten into your barrel.
Rotate your water supply because just like food it won't keep forever.
Make sure you label the dates on your water containers.

Rotate The Water Supply On A Regular Basis
Tap water (affiliate link) will keep for about half a year however there are ways to extend this.
Always check the water first no matter what to ensure it looks clean.
Rotate properly stored water once a year.
Make sure your containers keep out light and have a strong seal.

Etekcity 1500L Water Personal Filter Purifier Review
Canning jars (affiliate link) are certainly too heavy to carry with me in the event of an emergency, so I opted in for a personal water filtration system that can filter 400 gallons of water.
I chose the Etekcity 1500L Personal Filter Purifier.
Access to clean drinking water (affiliate link) is a must and while many people have a supply in their home what happens if you are not home or your supply is inaccessible?
This is where the Etekcity personal water purification filter comes in handy.
For those of you who spend a lot of time out in nature camping (affiliate link), hiking, etc. it is also way more practical to carry this with you then to carry enough water to meet your needs.
I am keeping mine in my bugout bag so I always know where it is in the event of a natural disaster or other type of emergency.
This would even work when power is out and you have no access to water.
It is small and lightweight.
It comes with a foldable water pouch, extension tube, pre-filter, and backwash device.
What I like most is that it has a double filtration system.
Water enters the straw and is then sent through a hollow fiber UF membrane.
After that is goes through an antibacterial carbon filter.
This method really does filter contaminated water much better than some of the better known personal water filters on the market.
And yes, I tested it using pond water.
It filters and removes anything bad because that water was safe enough to drink that I did not get sick – and that to me is proof enough.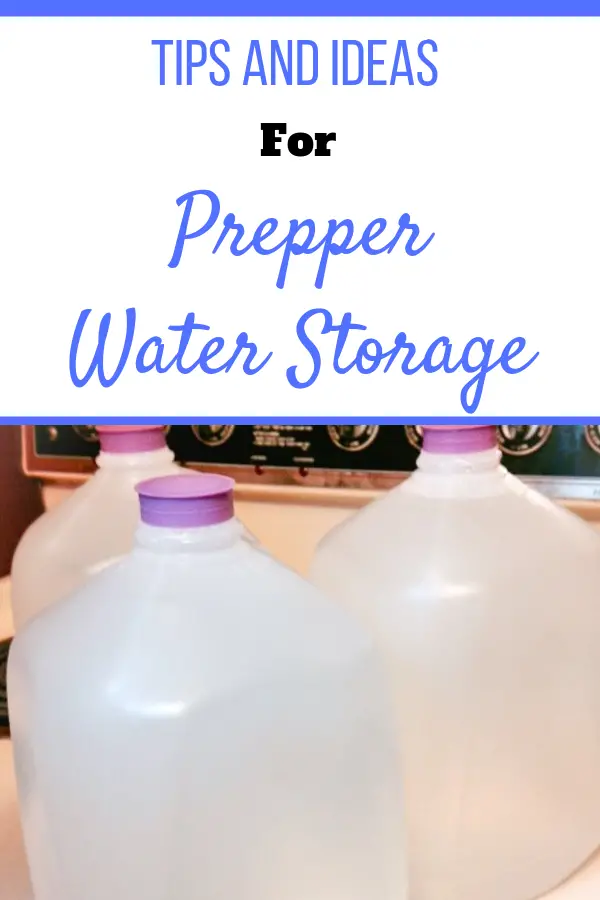 Emergency Planning And Preparedness Tips