If you're looking for a really cool project to chase away the winter blues or even lessen your reliance on electricity, then you will want to read on to learn how to make a solar oven!
A solar oven made out of a cardboard box is an easy project that you can make, possibly with materials you already have on hand.

Once you have it made, all you need to do is wait for a really sunny day, set your new solar oven outside and start learning how to cook with it.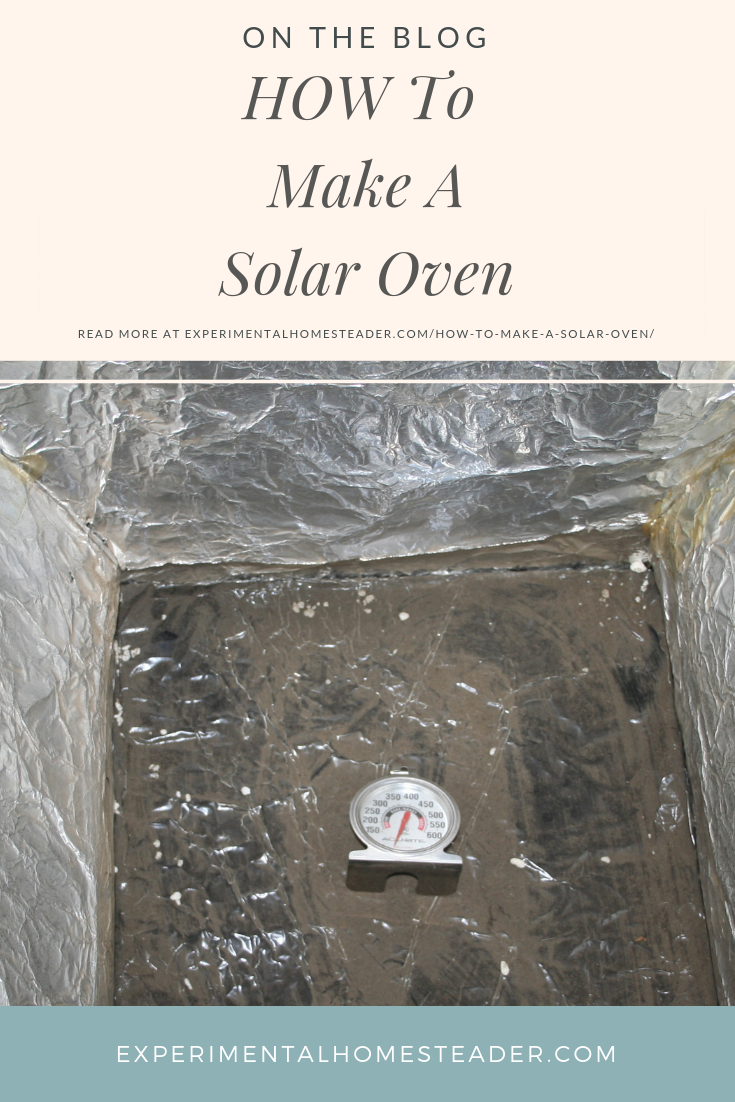 How To Make A Solar Oven
Making a solar oven is not hard.
There is a learning curve when it comes to cooking with them, but even that is not as hard as it sounds.
The one thing to keep in mind is the top edge of the cardboard box must be perfectly straight, otherwise the hot air will escape and your solar oven will not hold it's temperature very well.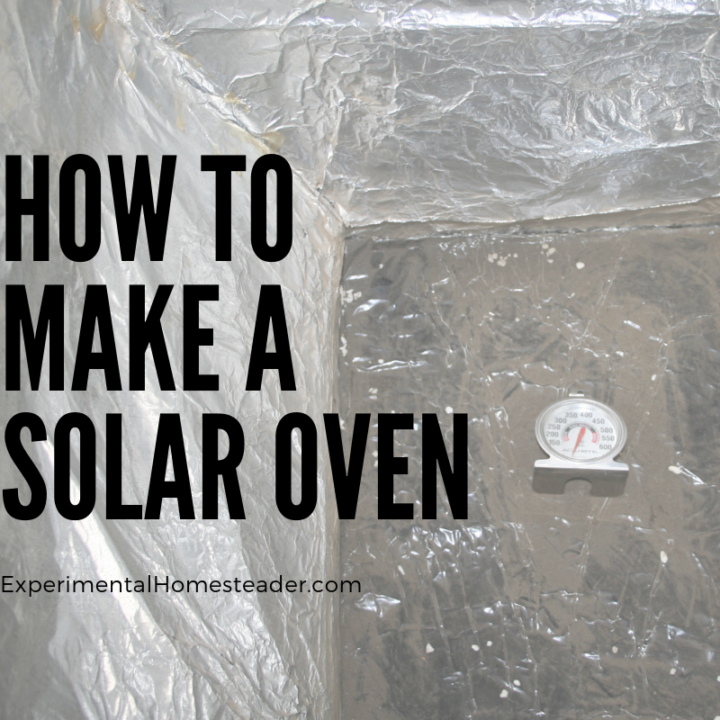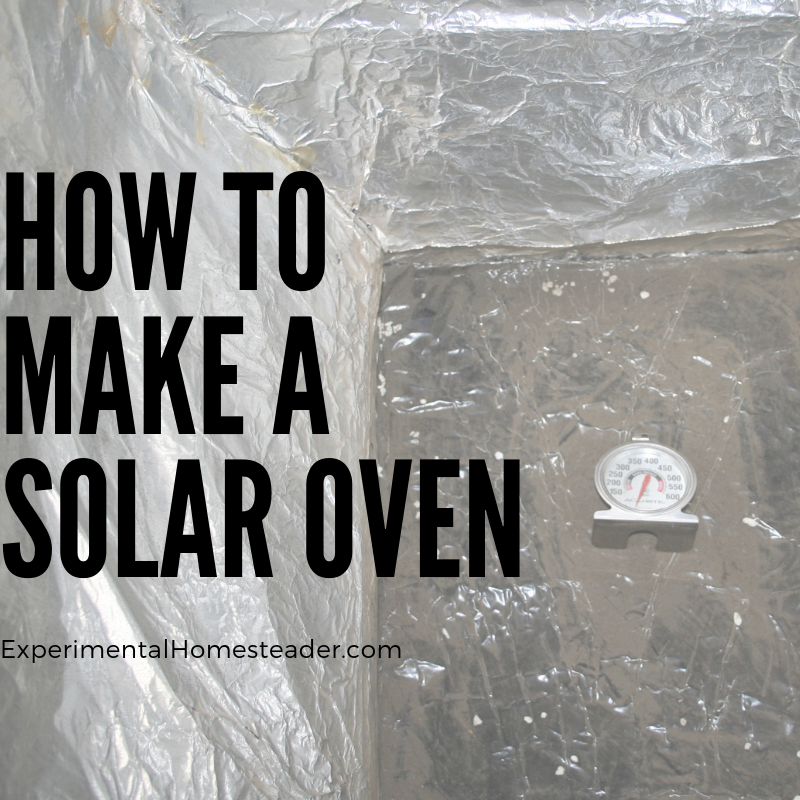 How To Make A Solar Oven
Total Time:
2 hours
30 minutes
Materials
Two large cardboard boxes that can nest in one another
An old window
Tools
Instructions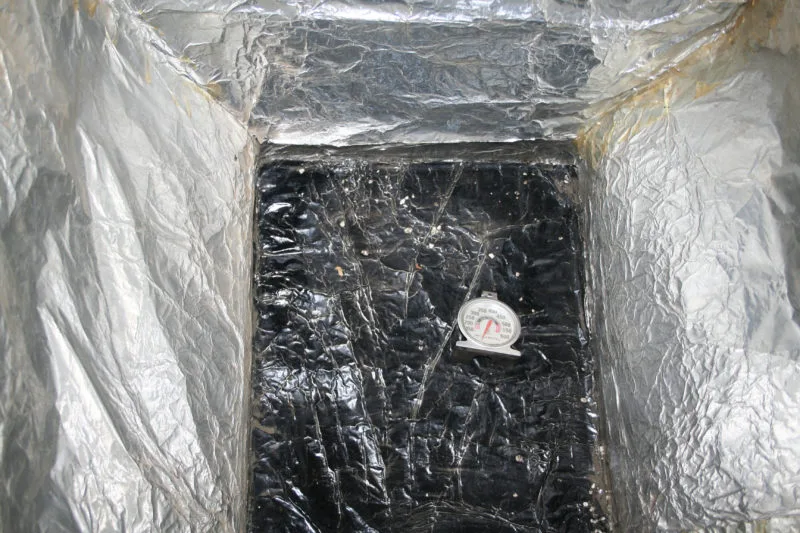 Begin by taping the aluminum foil to the inside of both boxes. We used clear packing tape to do this so we did not cover any of the aluminum foil with dark tape because that could interfere with the solar cooker working well. As you can see from the photo, over time, the clear tape begins to yellow.
We chose to use duck tape on the outside of the box because we thought it would hold better than the clear tape.
Then cut enough one inch strips of cardboard to put every couple of inches inside the bottom of the larger box.
Bend these strips so they zigzag, then lay them on their skinny sides in the bottom of the box. What you are doing is creating air space.
Pour in the bag of perilite. You want about an inch of this in the bottom of the box. You might need more than one bag if you are making a larger solar oven.
Sit the smaller box into the bigger one and fill the space on the sides between the two boxes equally with more perlite.
Tape the two box flaps together and trim off the excess making sure the tops are perfectly even with one another.
You now have your oven assembled.
 The next step is to cut a large piece of cardboard the size of the bottom of the smaller box.
Cover it with aluminum foil, then paint it black.
The black side will face up when it is set in the bottom of the oven. The pans as well as the oven thermometer sit on top of it.
The old window goes on top of the box to seal it. You can use plexiglass if you prefer. It is important to double check to make sure the window or plexiglass is sitting flat on the top of the solar oven and that there are no air leaks before you start to cook.
Recommended Products
Sheri Ann Richerson is a participant in the Amazon Services LLC Associates Program, an affiliate advertising program designed to provide a means for sites to earn advertising fees by advertising and linking to Amazon.com.
Now That You Know How To Make A Solar Oven, Give It A Try
Your solar oven is now ready to try out as soon as you have a sunny day.
To use your new solar oven, choose a fairly simple recipe such as homemade lasagna.
Then make sure the pan you want to use fits into your solar oven, if not, find a smaller pan.
A darker colored pan is best because it helps hold heat.
Once you have decided what you are going to make, place the solar oven in the sun with the piece of glass on top and the oven thermometer inside.
As soon as your solar oven is up to temperature – and this would be whatever temperature your food would cook at in an oven, go ahead and prepare the recipe.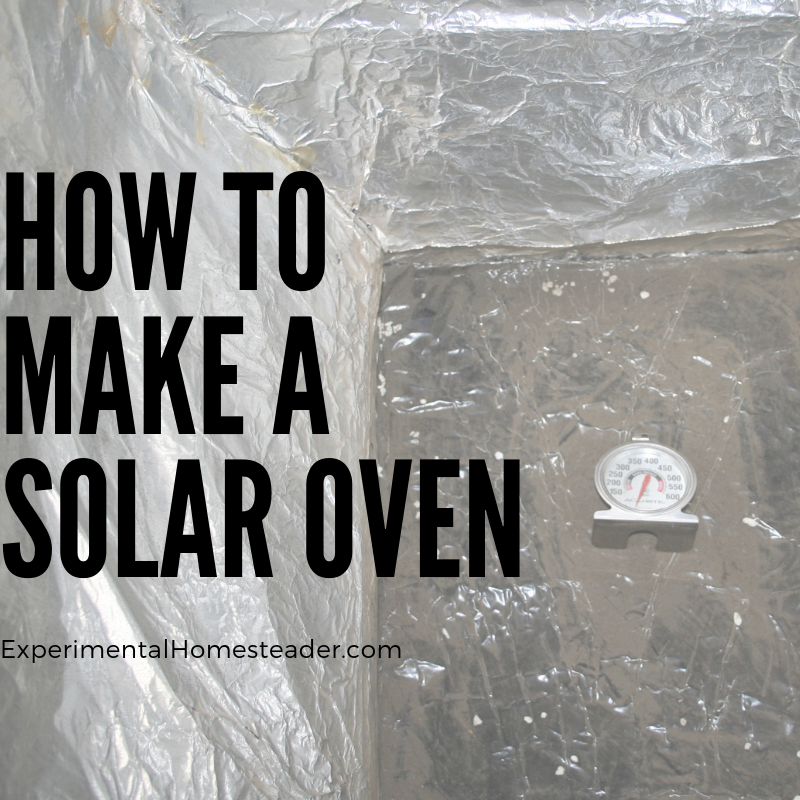 For example, for lasagna, simply assemble the noodles – you can use oven cook noodles if you like, but I prefer to boil them first – cheese and sauce in your pan.
Place the pan inside the preheated solar oven and put the glass back on top.
Now watch the temperature gauge on the oven thermometer because the temperature will have dropped some due to the glass being removed.
Once the temperature inside the solar oven is back where it should be, start your timer.
Recipes should take about the same amount of time in a solar oven as they do in a regular oven.
The one thing to be aware of however is if your oven gets shaded, the temperature inside the oven will drop.
Always be sure to check your food using a food thermometer to make sure it is at the correct internal temperature before you serve it.
That's it!
I hope you have enjoyed this tutorial and try to make your own solar oven.
Be sure to leave your experience, questions or comments below.