There are a lot of organic cooking tips.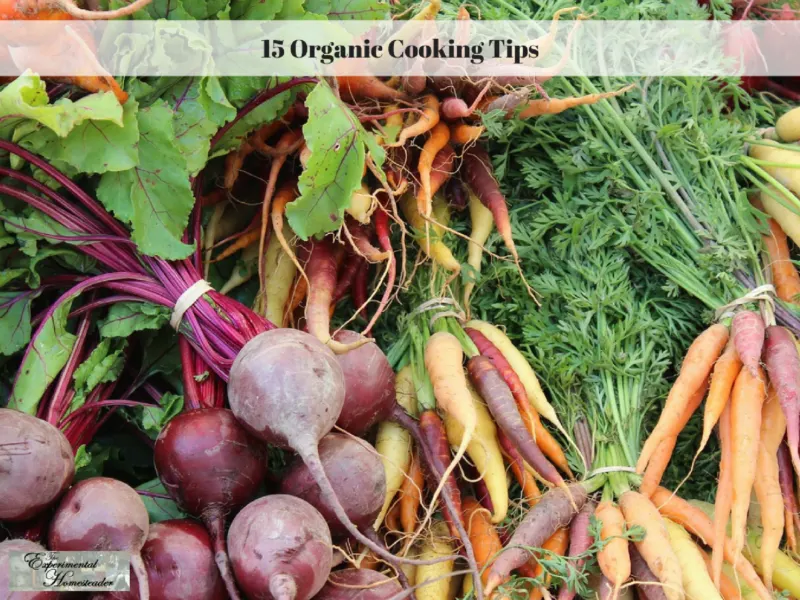 It is about so much more than just choosing organic food.
The way you cook, the ingredients you add to the food including the butter or oil that use to cook the food with. It all plays a role.
This is part 1 of a three part Organic Cooking Tips series that I am posting.
There are also links to products I highly recommend from companies that I have a referral relationship with. I will be compensated if you make a purchase after clicking on my links.
As with any lifestyle change, remember to make the change slowly so you don't overwhelm your body, your family or your budget. Going slowly also allows you to buy organic food in season or when it is on sale. This leads to a more inexpensive, healthier lifestyle for you and your family.
Cooking with coconut oil is better than olive oil. It has more Omega-3s and doesn't oxidize in sunlight or high temperatures.
Coconut or almond based ice cream is a fantastic way to indulge, without eating dairy.
Most organic eggs come from cooped up chickens fed organic produce. For true free range eggs, find a local farmer on localharvest.org.
"Organically made" is not the same as "Organic." "Freely Traded" is not the same as "Free Trade." Those former foods aren't certified.
Avoid cheap vegetable oils at all costs. They're high in Omega-6 and very unhealthy.
Most "grass fed" beef are still grain finished. For 100% grass fed beef, look for a local farm you can buy from.
Most fruits have quite a high glycemic index. The exception are berries (including strawberries) which are low GI and very healthy.
Think you can't afford organic? Buy foods that are in season. It's both more inexpensive and healthier.
Have a favorite seasonal food? Buy it when it's in season, then freeze it. It's healthier than buying it out of season.
Avoid large fish like tuna. Large fish eat small fish and build up higher concentrations of mercury.
Look up and remember when your local farmer's markets are. They're cheaper, and you can ask directly about how the food was grown.
Stay to the end of Farmer's Markets. They'll often give out last minute deals to clear out inventory.
Not all food has to be labeled "Organic" to be healthy. If you're buying directly from the farmer, ask how it was made.
Sign up for your local fruit or veggie boxes. Farmers will deliver fresh organic produce straight to your door.
See if there are food co-ops near you. These co-ops grow organic food and sell it to their local markets.
Organic Living Tips - Food
Use the buttons on the right hand side of the page to share this article with friends or family who might find it useful. Pin the picture below to your pinboard on Pinterest for future reference.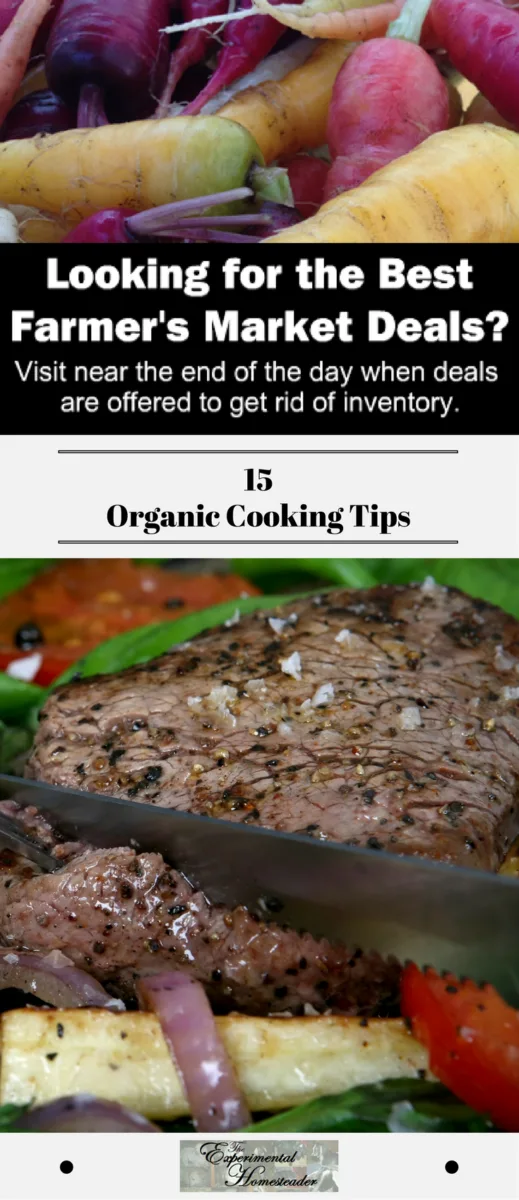 In my new eBook Organic Diet And Lifestyle you will learn how to avoid chemicals in both the foods you eat and the products you use as well as how to protect your family from the harmful effects of chemical exposure plus so much more!
If you are ready to get started on the path to an organic lifestyle or are already there and just want to know what else you can do, be sure to check out this detailed manual!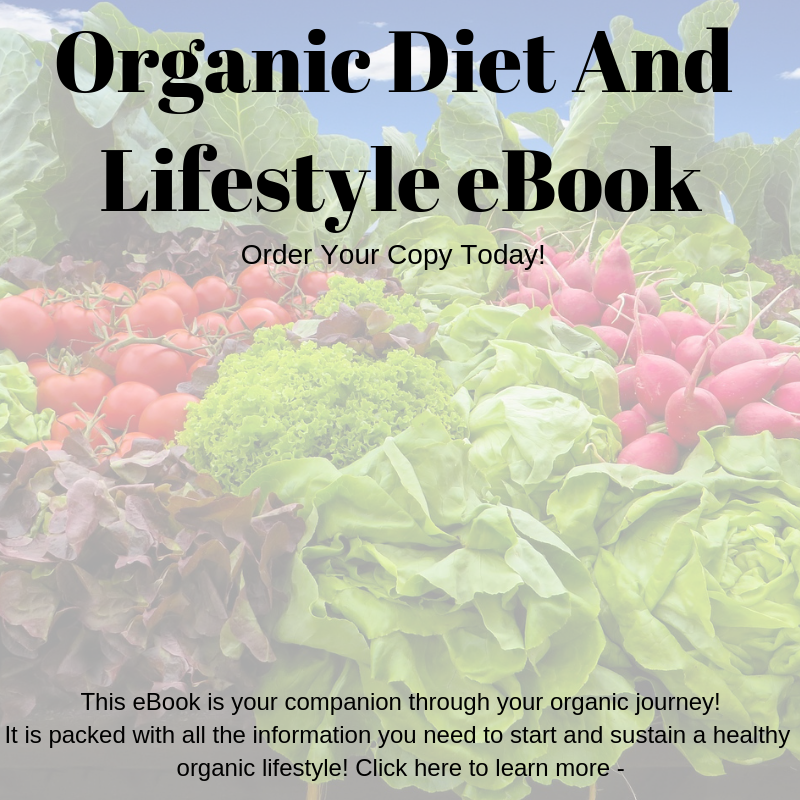 SaveSave