Making your own cheese is easy. You can use fresh milk from a goat, sheep or cow or buy store bought milk. If you buy store bought milk, be sure to get vitamin D milk so it has plenty of cream in it.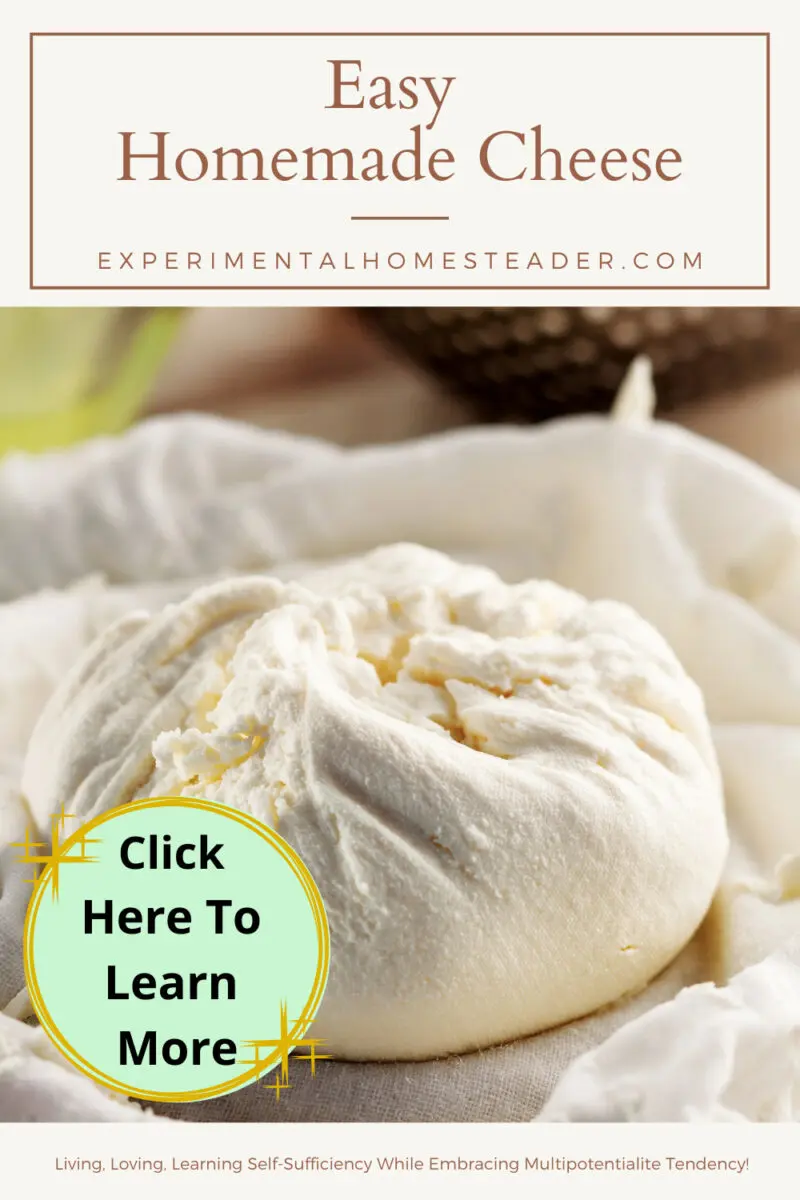 The first step in making homemade cheese is gathering together your equipment. You will need a large pot, large enough to hold a gallon of milk. You will also need a strainer, thermometer, cheesecloth meant for food use, vinegar, milk, salt and herbs.
Once your tools are gathered, wet the cheesecloth with cold water and if possible, line the strainer with it and put it in the freezer. If you cannot freeze it, that is ok, but the colder the cheesecloth, the better.
Slowly begin heating one gallon of whole milk. You do not want it to boil, or burn. Heat up the milk until the temperature reaches somewhere between 100 degrees F and 125 degrees F. The warmer the milk gets, the drier the cheese will be. If your milk gets hotter than this, you can still use it but the cheese will be drier.
As soon as the milk hits the temperature you need, remove it from the heat and add in ¼ cup plain white vinegar. Let this sit, off of heat for at least 15 minutes, if it sits a bit longer, that is ok.
Put the strainer in the sink. If you have outdoor animals such as cats or chickens, you can sit the strainer in another large pot so you can catch the whey that drains off the cheese and offer it as a treat. Dump the contents of the pot into the strainer. The cheese will remain in the cheesecloth and the whey will drain through.
Once all of the whey is drained off the cheese, put the cheese into a small bowl. Add a pinch of salt and herbs to taste. We like to add 1 tablespoon of dill and 1/8 teaspoon of garlic. Mix well and refrigerate. This is delicious as a dip or spread.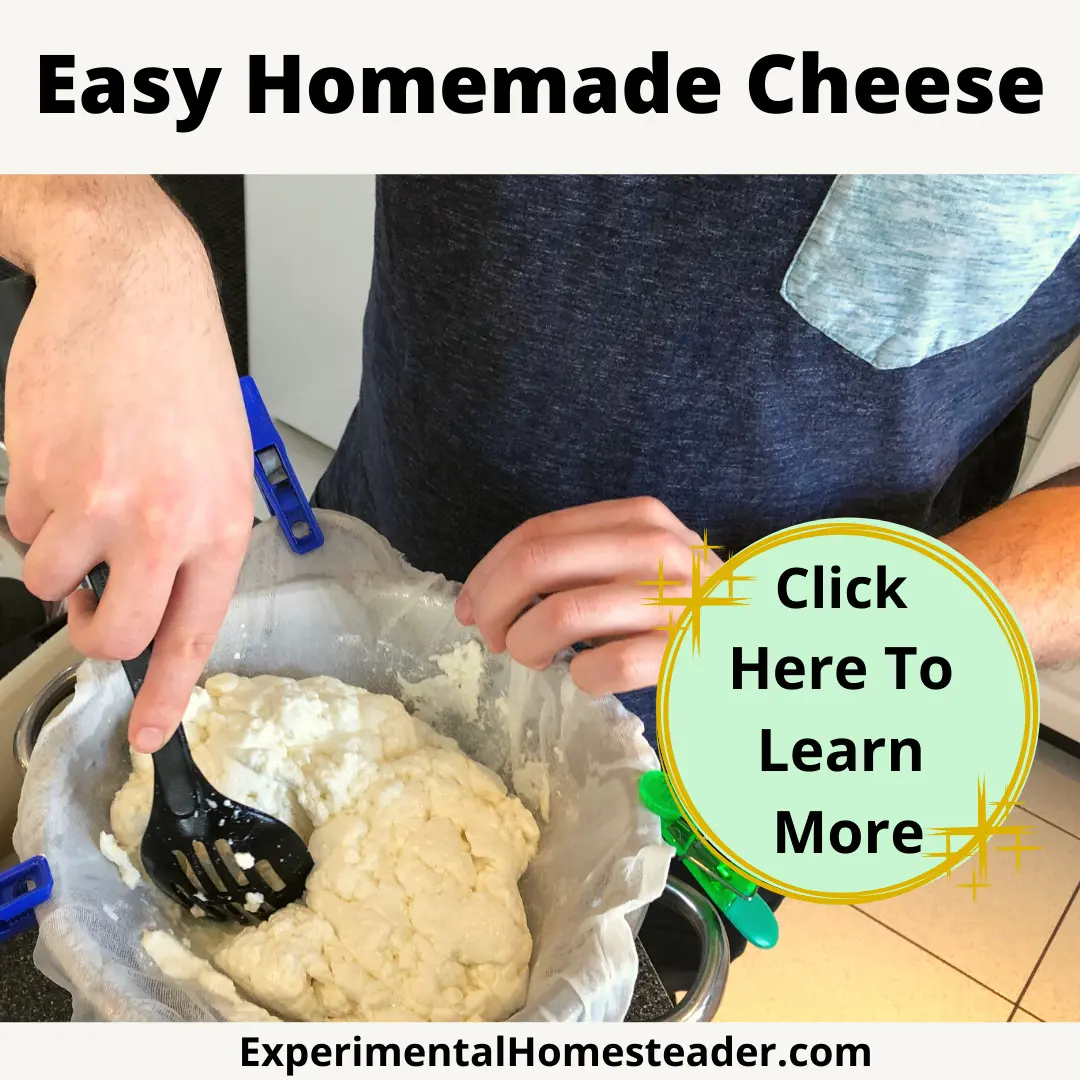 This video shows you that making cheese at home is super simple using ingredients you may already have on hand. All you need is salt, milk and plain white vinegar. Add your favorite herbs or spices to give the cheese a unique taste once you are finished making it!