Many of these tips come from our #homesteadchat Artisan Bread Making Tips For The Beginner.
I know the Tweet Chat transcript is hard to follow so I thought I would share the tips via a blog post.

I hope you enjoy them – and I hope they encourage you to experiment with the bread you make!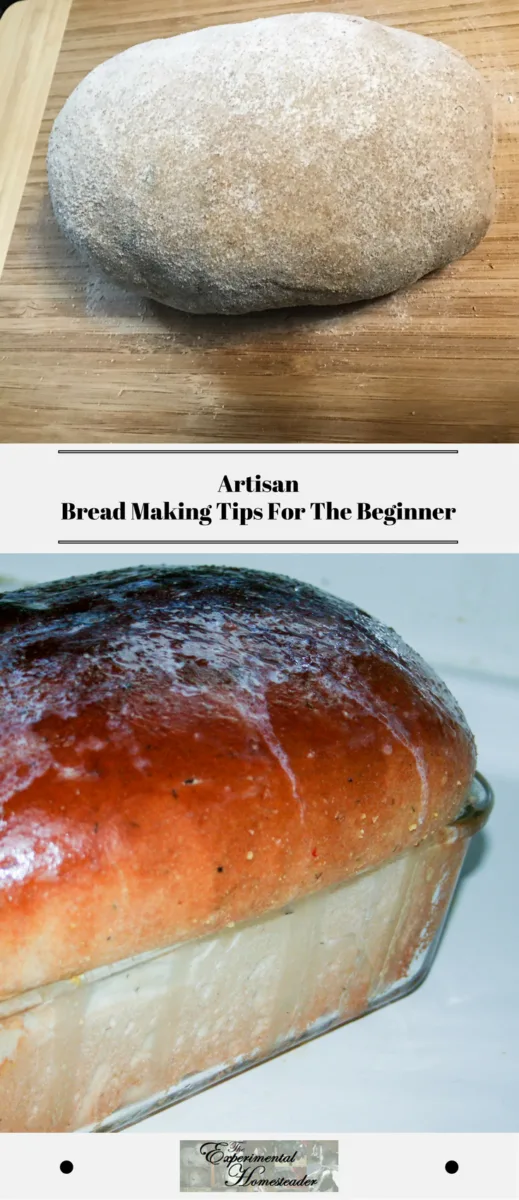 Tip #1
Homemade bread is so much tastier than store bought – and better for you too, especially if you use a flour grinding mill to grind your own grain.
Tip #2
Making artisan bread is just as easy as adding hemp hearts
, flax seed, poppy seed, seasame seeds
 to the top of the crust!  I love sprinkling the top of my homemade bread with a combination of poppy seed, whole amaranth seed
and hemp hearts.
Tip #3
Use a variety of different flours – amaranth, wheat, whole wheat, spelt
, coconut flour, bran
– mix and match. Simply use 1/4 cup of a flour you are unfamiliar with. Be sure to remove 1/4 cup of regular white flour.
Tip #4
Use whole flax seeds
on the bottom of your bread pan in place of oil. You still need to oil the pan corners and edges. When you line the bottom of the bread pan with whole flax seeds some of those remain on the bread when it is done.
Tip #5
Making bread is so simple – here is another tip – combine ingredients in a bread machine – let it do the kneading. Then remove the dough from the bread machine
, place it in a glass bread pan, add your extras and bake in an oven.
Tip #6
Also give the bread plenty of time to rise. I use a heat mat under the pan and let it rise until it's 2 to 4 inches above pan.
Tip #7
When the bread comes out of the oven, spread a generous amount of real butter over the top of the loaf. Make sure butter runs down the sides.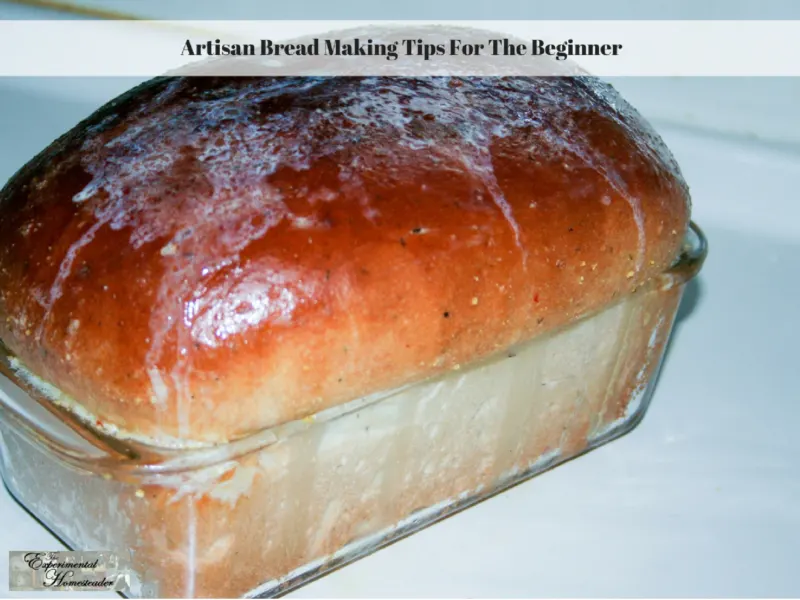 Tip #8
Here is my favorite homemade bread recipe – 1 1/2 cups water, 2 teaspoons sea salt – love the red or pink sea salt, 1/3 cup honey, 2 cups fresh ground white flour, 1/4 cup spelt, 1 1/2 cups wheat flour, 1/4 cup coconut flour
, 2 tablespoons butter, 2 tablespoons dry milk, 1 teaspoon yeast – combine all ingredients in bread machine, set to dough cycle.
Tip #9
The key is to experiment. If the bread doesn't turn out, use it for livestock feed or wild bird or critter food.
Tip #10
If you live in a state with cottage food laws you can sell your bread once you perfect it. Here it sells out at $3.00 a loaf.
Tip #11
If you don't have dry milk, use regular milk but decrease the amount of water. Example – +2 T milk = remove 2 T water.
Tip #12
You can also freeze the bread you make or even freeze the dough to bake at a later date. I usually make fresh bread as needed. Often I package all the dry ingredients together along with a copy of the recipe placed inside the bag in its own bag to keep it clean. This way all I have to do is dump the dry ingredients into the bread machine and add the liquid ingredients and the yeast. This saves a lot of time because I do not have to measure the ingredients each time I bake bread.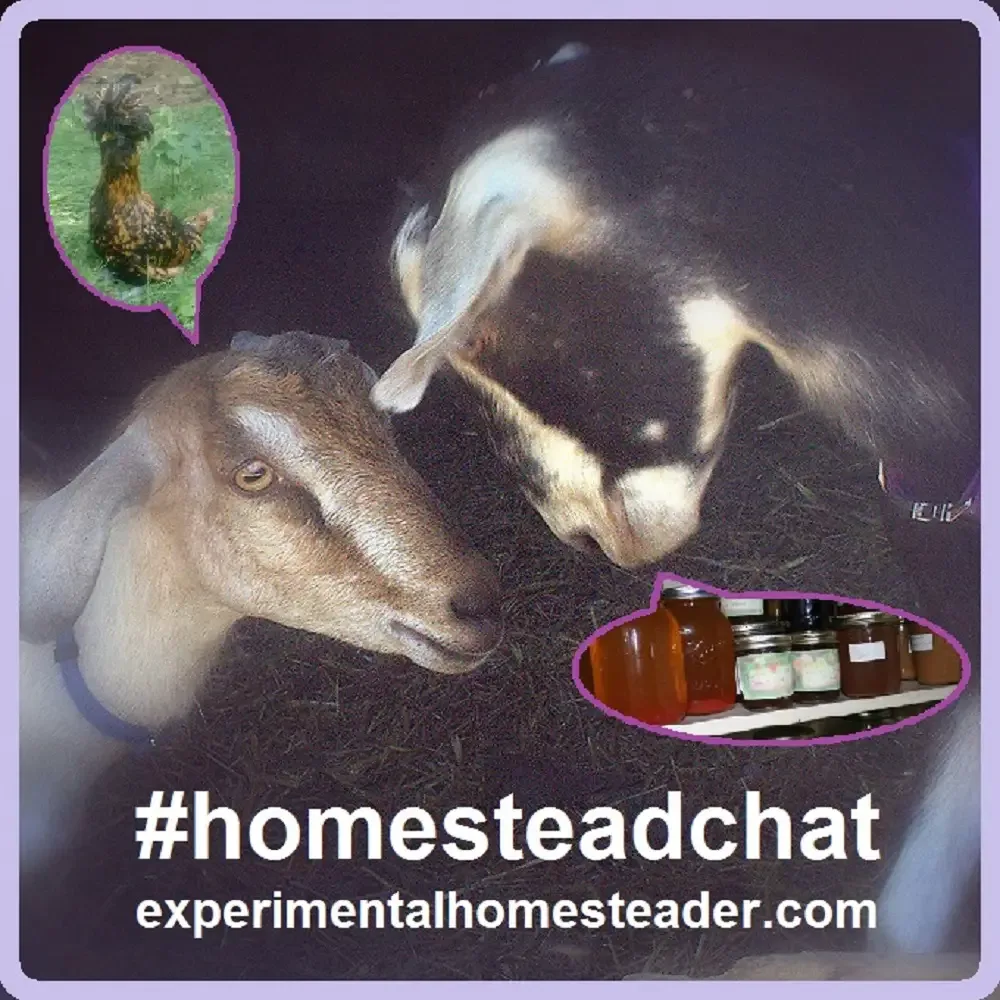 Original Tweet Chat Transcript
Every Thursday evening at 7pm EST, I will be hosting a #homesteadchat on Twitter.
Be sure to include the hashtag #homesteadchat.
Tonight's topic is making artisan bread making for the beginner.
We will be talking about how to use ingredients grown in your own garden – or ingredients you can find locally in grocery or health food stores to make artisan breads.
Have a question you would like to see answered tonight, but can't make the chat?
Leave it in the comment box below this post.
Questions that are not answered tonight will be addressed either through a post or You Tube video.
I hope to see you there.