This delicious Dutch Oven Whole chicken recipe is tender, juicy and flavorful with a slightly crunchy crust.
The best part about it however is how easy it is to make.
I chose to make mine in a regular oven, however this recipe would be easy enough to adapt for cooking over an open fire or even on a BBQ grill.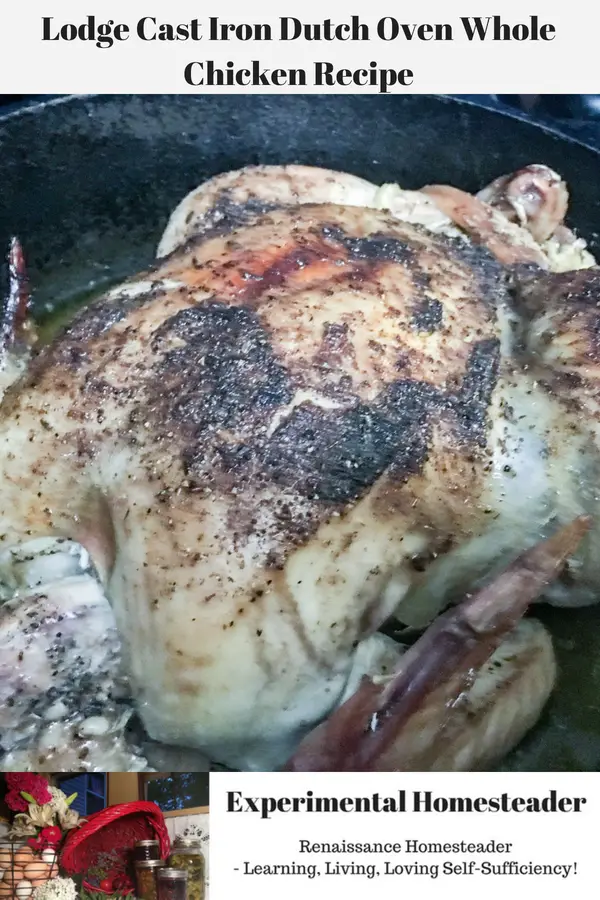 Lodge Cast Iron Dutch Oven Whole Chicken Recipe
One reason why I used my Lodge cast iron Dutch Oven (affiliate link) to make a whole chicken instead of some other type of pan is because I truly love the Lodge Brand.
Not only do they come with very clear instructions on how to season and care for cast iron cookware, but they last as long as you take proper care of them.
Caring for cast iron is not hard and I love that it is truly non-stick.
In the event something does stick to the pan, it just means it was not seasoned correctly and that is fixable, unlike other types of non-stick pans where the coating wears off.
Chicken, like other types of whole birds such as turkey cooked in a cast iron roasting pan or Dutch Oven comes out really juicy and fall off the bone tender.
The reason for this is because cast iron heats evenly and the lid seals tightly.
This keeps the steam and the juices inside the pan which helps keep the meat moist.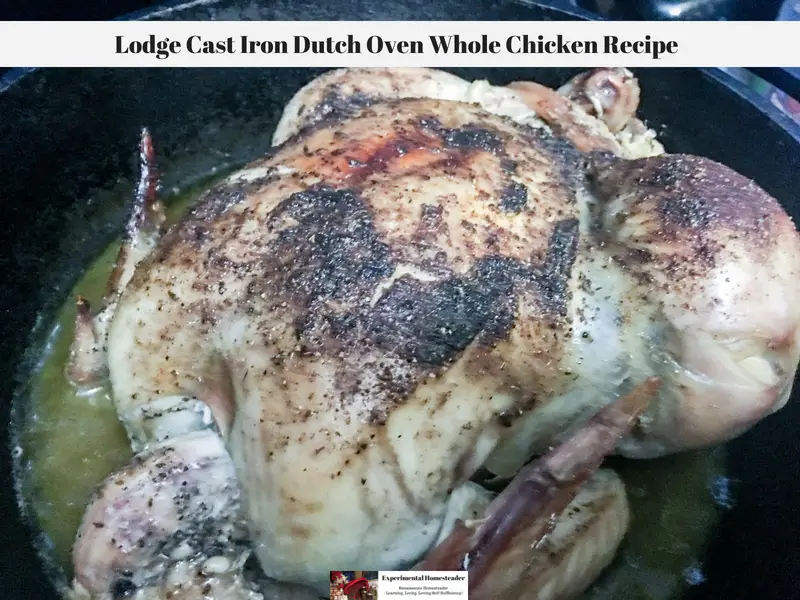 Here Is My Dutch Oven Whole Chicken Recipe
This Dutch Oven (affiliate link) Whole Chicken recipe really is pretty simple.
Most of the ingredients are tucked inside the cavity, which of course means you can't stuff this bird.
The paprika adds just the right amount of spice to the crust of the chicken.
I truly hope you enjoy this recipe and I would love to hear your thoughts on it after you make it.
Here is the recipe.
Print