Disclaimer: I participated in an Influencer Activation on behalf of Mom Central Consulting for Roman Meal. I received product samples to facilitate my review and a promotional item to thank me for participating.
I like my bread to be fresh even if I am using it for my homemade stuffing recipe.

I am sure you do too.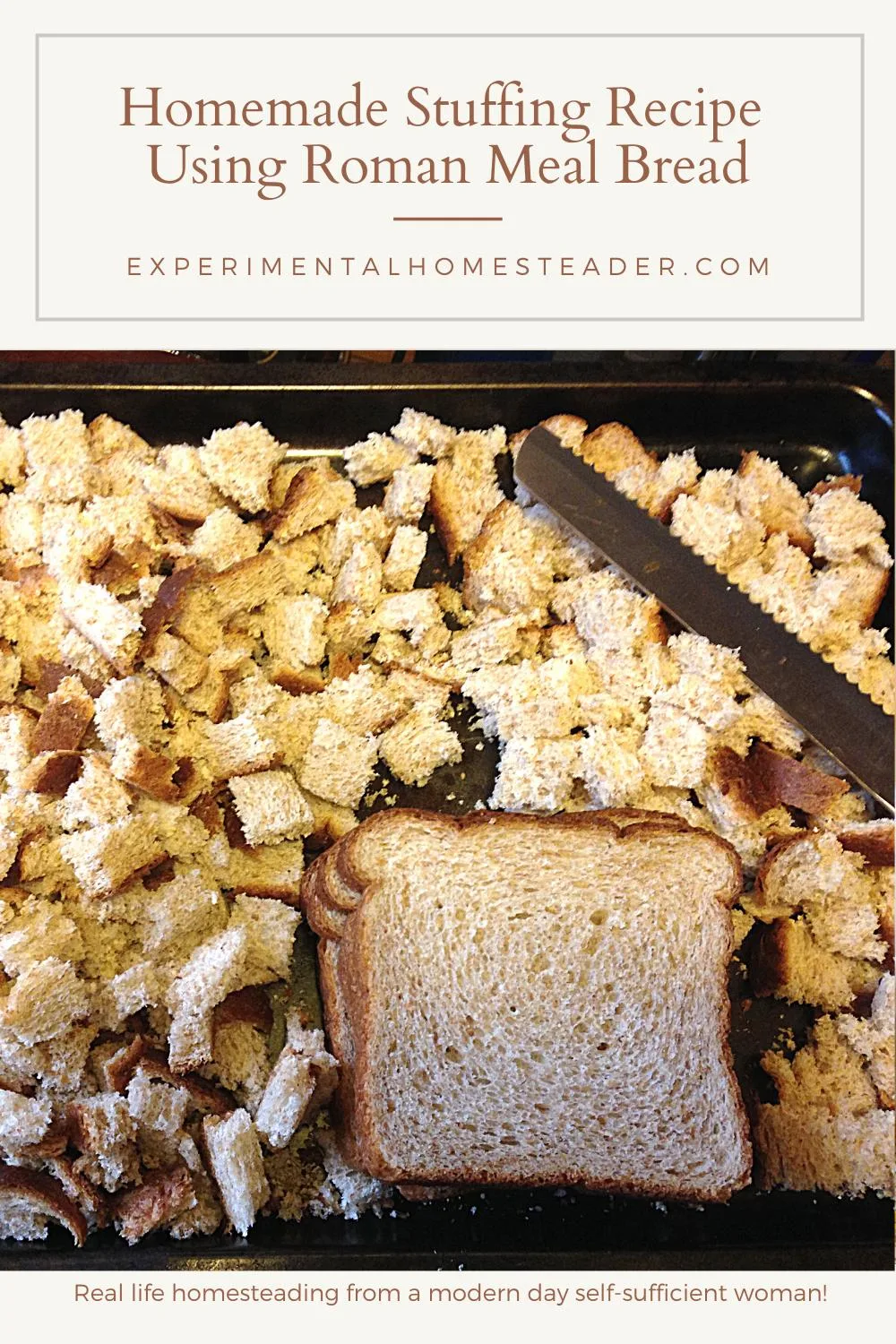 Roman Meal's Baked Fresh, Locally Initiative
Roman Meal bread meets that criteria because it is always baked fresh, locally.
In fact there are more than 90 regional bakeries of Roman Meal bread across the United States and they are constantly delivering freshly baked bread to your local grocery store.
This is part of Roman Meal's Baked Fresh, Locally initiative.
This means the bread is never frozen or shipped long distances and that means fresher bread.
I am a huge fan – as many of you know – of buying local.
I believe the fresher the ingredients are the better the product tastes and the more nutrients they contain.

My Thoughts On The Roman Meal Blogger Package
When my package of Roman Meal bread arrived I was delighted to see how carefully it was packed in the box.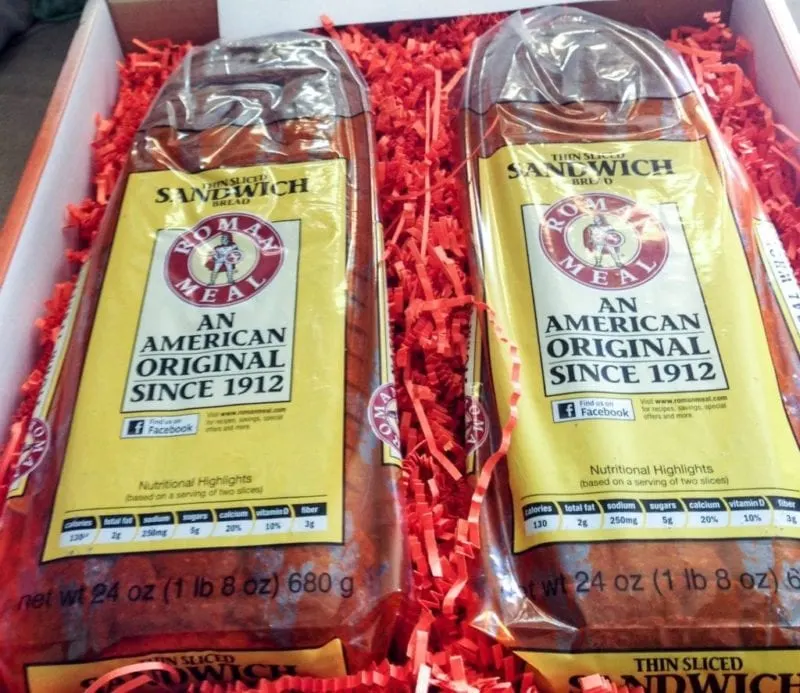 Shredded paper was used to hold the bread in place.
My bread was in perfect condition, moist and tasted fantastic.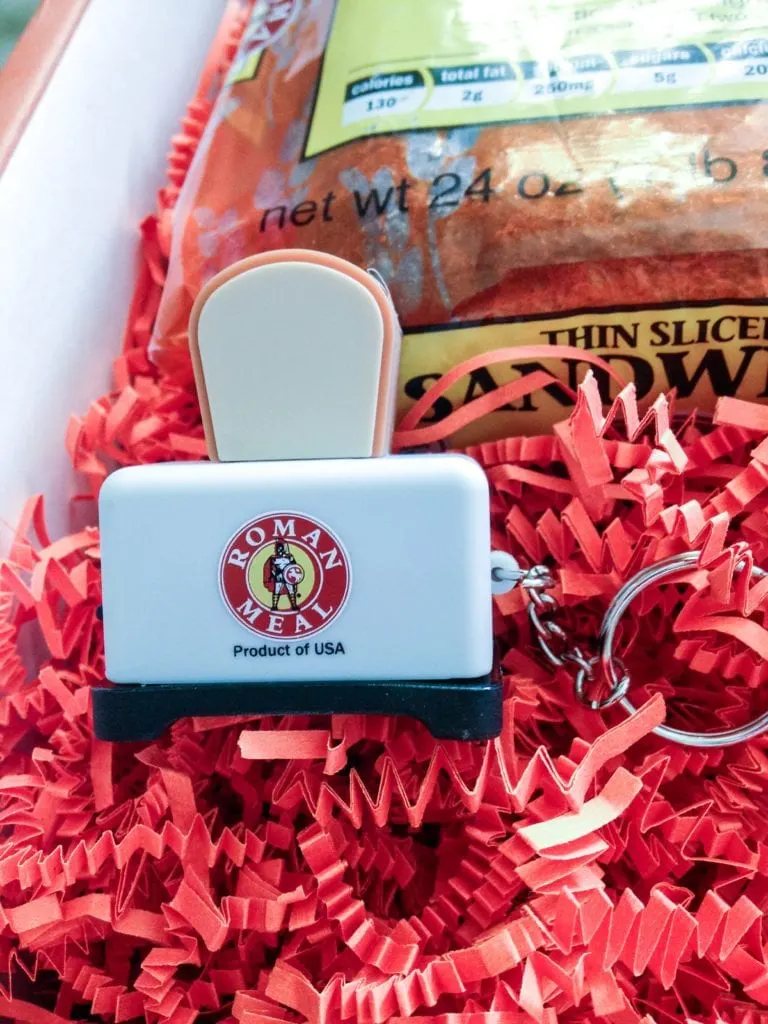 Plus they sent a small clip to help hold the package of bread closed once I opened it.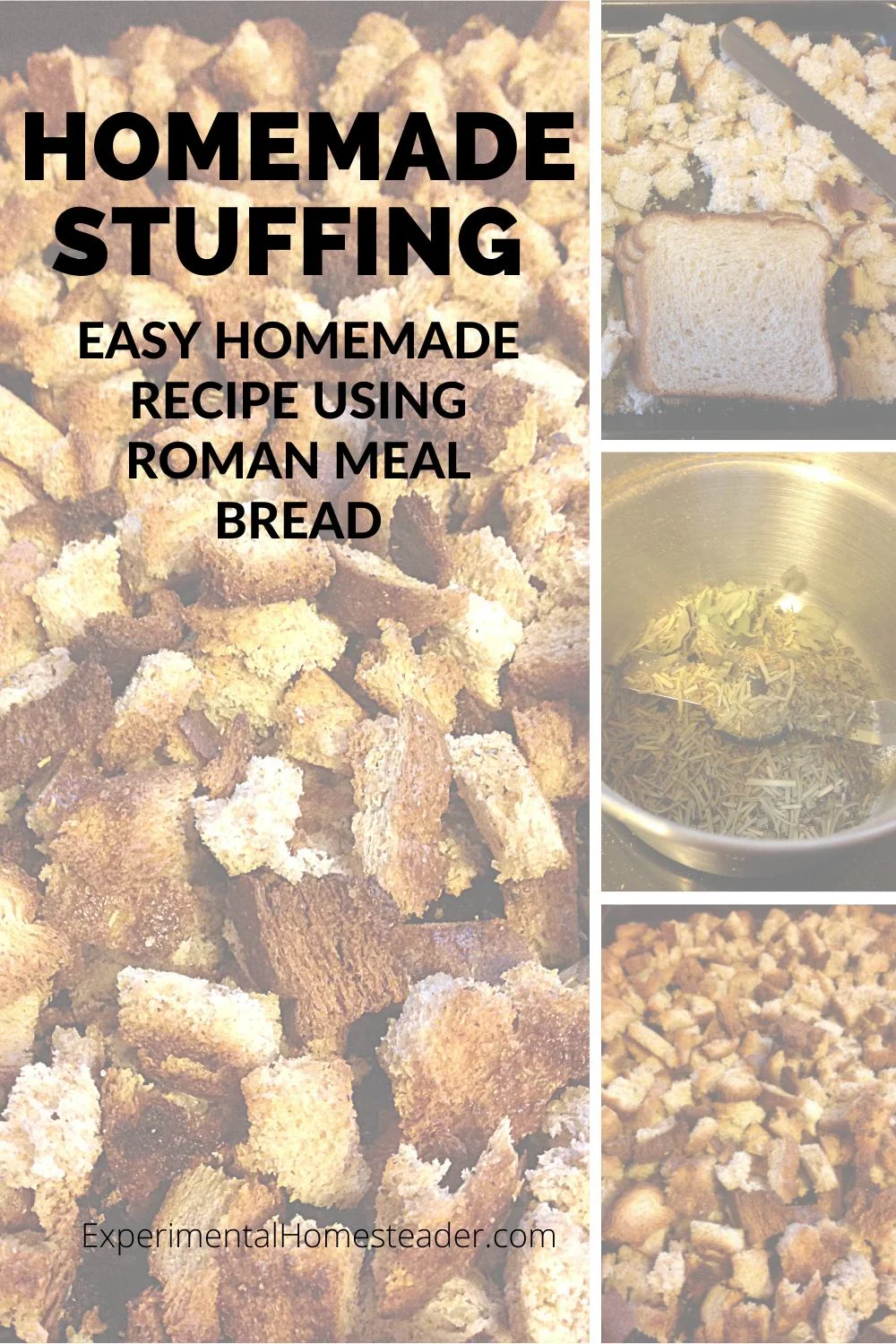 How I Used All That Bread Including My Homemade Stuffing Recipe
I made bacon sandwiches, peanut butter sandwiches, toasted cheese sandwiches and bologna sandwiches, then decided to make some whole grain herb seasoned bread cubes – you can find the recipe below.
Of course there are many ways to use bread and RomanMeal has created many great tasting recipes over the years for you to try with your family.
The recipe that I made was a spin off of their Whole Grain Sea Salt and Garlic Croutons Recipe.
I will use my whole grain herb seasoned bread cubes as croutons, as stuffing and as bread crumbs – three great items from one single recipe.
You can't beat that.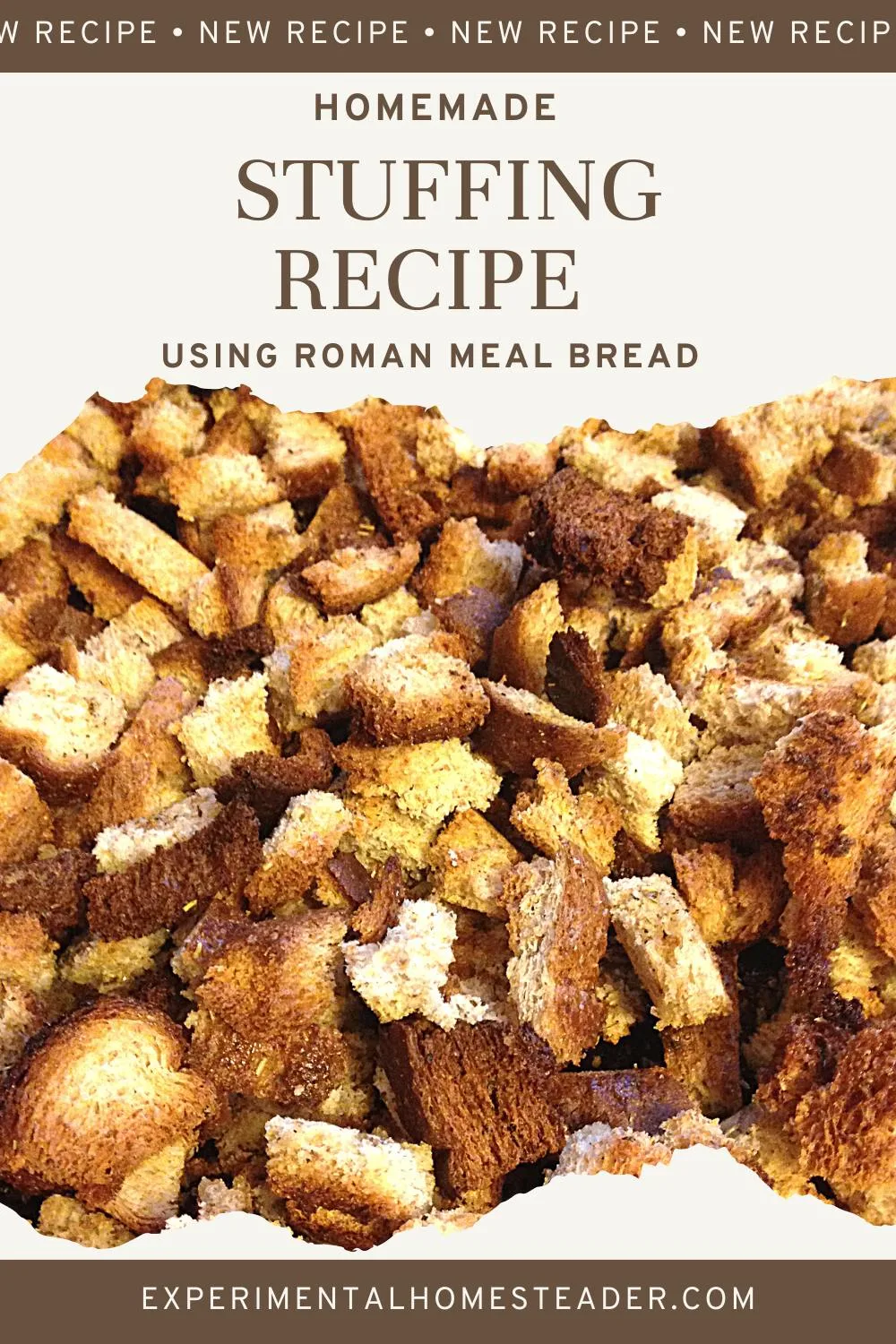 The Healthy Side Of Roman Meal Bread
Roman Meal's Whole Grains are a good source for vitamin D, calcium, and fiber!
See below for some of the health benefits of eating whole grains.
"Whole grains help with digestion and weight management."
"Studies have shown whole grain intake may reduce the risk of heart disease"
Roman Meal bread does not contain high fructose corn syrup, each serving contains 10% of the USDA recommended daily allowance of Vitamin D and two of Roman Meal Original varieties have the American Heart Association's Heart Check Mark.
Just two slices of Roman Meal bread contains over 40% of the USDA recommended daily value of whole grains.
For those of you who like buying from family owned businesses, Roman Meal has been family owned and operated since 1912.
In fact they were one of the first companies to offer whole grain bread nationwide.
Now – as promised – here is the recipe I created using one loaf of Roman Meal bread.
Print
Whole Grain Herb Seasoned Bread Cubes
Author: Sheri Ann Richerson
Prep Time:

2 hours 20 minutes

Cook Time:

12 minutes

Total Time:

2 hours 32 minutes

Category:

Breads

Method:

Oven
Instructions
Stack four pieces of bread on a cookie sheet and cut them into one-inch squares. A bread knife works great for this.
Once all the bread is cut into cubes, set it aside and allow the bread to dry out for at least two hours. It is ok to leave it sit overnight.
Preheat the oven to 350 degrees Fahrenheit.
Place the herbs in a grinder if using whole herbs and powder them. If they are already ground, simply combine them into a single container and mix well.
Drizzle the sunflower oil over the top of the bread cubes.
Sprinkle the herbs over the top of  the bread cubes.
Place the cookie sheet into the oven and bake 10 to 12 minutes, stirring once halfway through the cooking process.
Remove the cookie sheet from the oven once the bread crumbs are golden brown and allow to cool. 
Place the bread crumbs in a baggie or other airtight container. I store mine in a freezer bag in the freezer and find that they keep just fine until I am ready to use them.
Notes
*If you cannot find this, you can use regular sea salt in its place.
Keywords: homemade stuffing recipe, stuffing recipes, stuffing recipes thanksgiving, stuffing recipes easy, stuffing, dressing recipes thanksgiving, dressing recipes
Recipe Card powered by

Final Thoughts About My Homemade Stuffing Recipe
I really enjoyed making this homemade stuffing recipe and while it seems Roman Meal Bread is no longer available – at least in my area, you can make this using any type of bread you wish including homemade bread.
Fresh is always best and let's face it, sometimes you want stuffing, but don't want to run out to the store to buy some that is already made.
I also really like getting the most out of everything we are sent or that we buy.
Saving money on groceries is just smart.
I hope you will try out this recipe – and leave a comment below to let me know what you think.
Bread, Roll And Cracker Recipes