A fresh garden salad made with tender mixed greens, fresh herbs and colorful flower petals is, in my opinion, one of the best reasons to grow a garden.
Nothing compares to the tender, succulent taste of lettuce picked fresh from your own garden.

Of course, those of us who garden year-round know that lettuce and other greens are at their best during the winter months!
In most climates, with a  little bit of protection, lettuce is a year-round crop.
Grow A Fresh Garden Salad Year-Round 
I know I grow lettuce all year long here in my Indiana, USDA hardiness zone 5/6 garden by simply covering it in late fall with a cold frame.
Once spring arrives, I remove the cold frame.
While everyone knows that lettuce bolts in the summer heat, a great way to prevent this is to plant your lettuce in a shady area or cover the lettuce bed with some type of shade cloth.
While these methods may seem like a lot of work, think how good fresh lettuce is and how much you can save on your grocery bill by growing your own.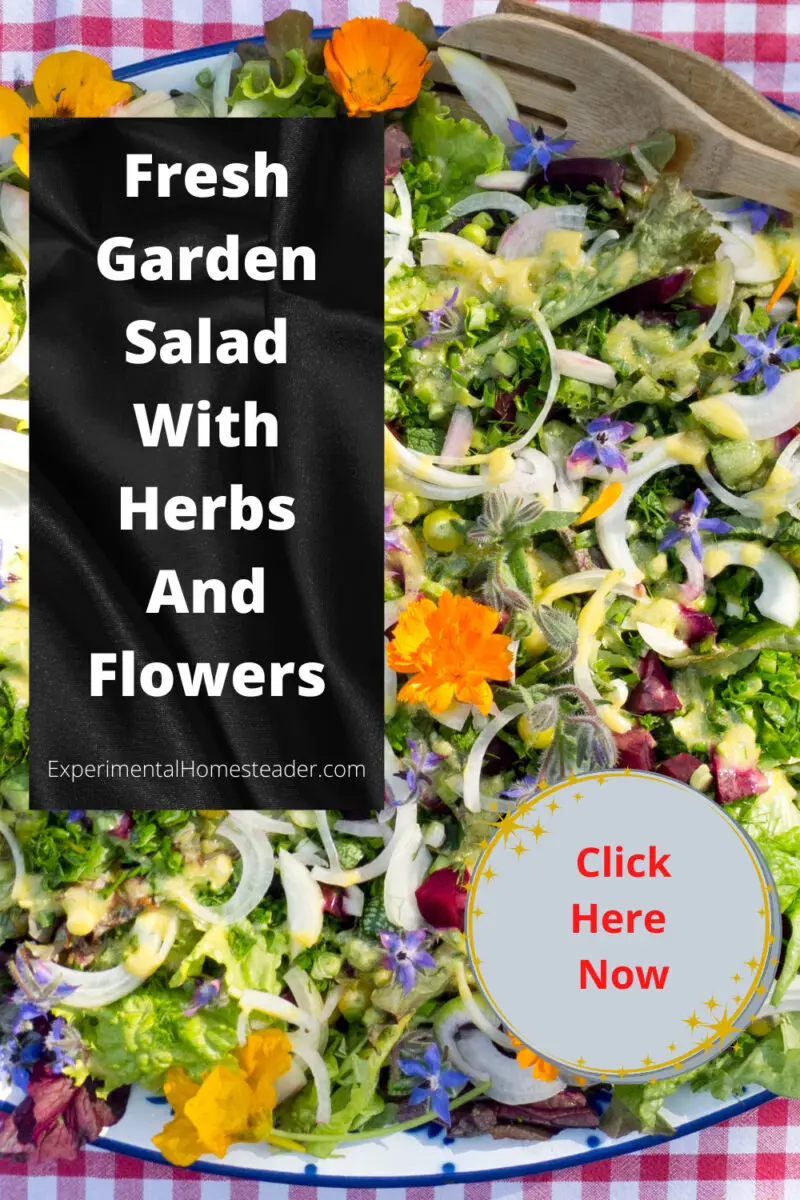 Add Color And Flavor To Your Garden Salad
Of course most of us want more than just lettuce alone in our salads.
A fresh garden salad with herbs and flowers from your garden not only tastes great but will leave your guests talking about the unique salad you served them.
Now not every flower is edible so it is important to choose flowers that are edible.
It is also important that you make sure the flowers you use have not been sprayed or had a systemic product used on them.
The same goes for the herbs, although most people don't use fertilizers or pest control products in their herb garden.
How To Prepare A Delicious And Fresh Garden Salad
The first step is to wash your lettuce, flowers and herbs.
I put mine – each item separately – in a salad spinner.
I typically remove the inner, slotted colander part and give my items a quick rinse under cold water, then spin them out.
I then remove the colander again, fill the solid bowl with cold water, replace the colander and quickly spin it again to make sure all dirt is removed.
Now you still need to look over the lettuce, herbs and flowers to make sure you did not miss any dirt.
Once you know everything is clean, dump the water and give the items in the colander another spin or two to remove the majority of the water.
Keep Your Garden Salad Fresher Longer
The dryer the items, the longer they last – especially lettuce.
I have this neat fresh fruit and vegetable keeper that helps my vegetables stay fresh longer.
The bottom is filled with holes that allows any excess water to drain away from the vegetables.
As each item is washed, I add it to the bowl.
Once I am all done, I dry my salad spinner, add the items back – all together now – and spin to mix it all up.
Now you might be wondering what kinds of herbs and flowers go well in salads.
Here is a list – and don't forget other vegetables like sugar snap peas, carrots, radish and tomatoes.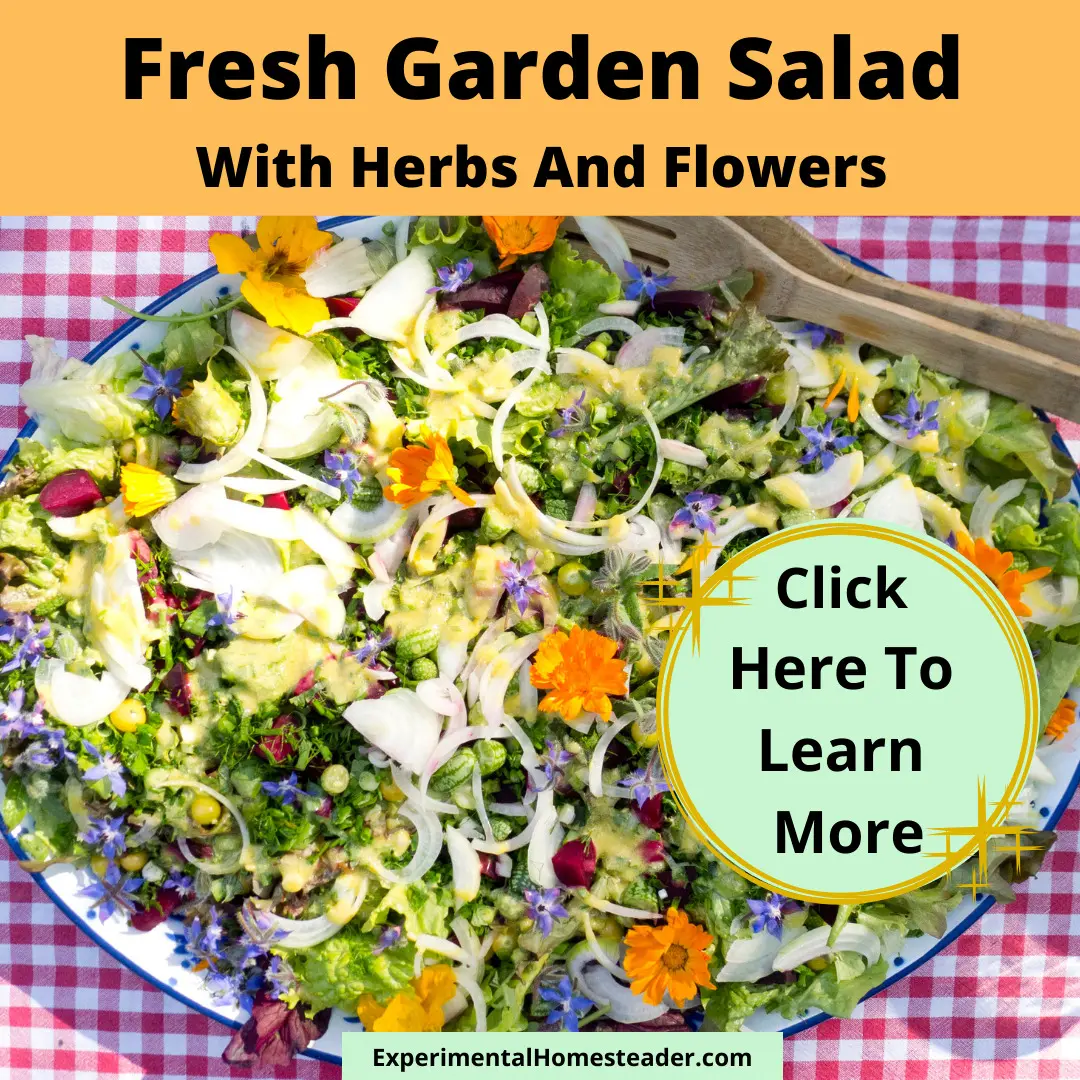 Garden Salad Herbs
Here are a few of my favorite herbs to add to a fresh garden salad.
Use one or two varieties, not all of them or the flavor will be overpowering!
Basil – all varieties, but be sure to chop the leaves into little pieces.
Herbs de Provence
Loveage
Don't be afraid to try your favorite herbs in a salad.
The ones listed here are ones I have tried personally and enjoyed.
Garden Salad Flowers 
Lavender flowers
Roses
Edible marigolds
Calendula
Cornflower
Chamomile flowers
Dandelion flowers
Honeysuckle flowers
Remember to make sure the flowers you use are edible and organically grown.