Learning how to make nasturtium butter is just one of the fun and tasty ways to use these delightfully vibrant colored edible flowers.
The flowers can be chopped up and added to butter, seafood sandwich fillings or added to salads or even salad dressings.
They also make a great natural dye when added to white frosting, as well as a gorgeous garnish on cakes or on the side of a plate.
Plus they are easy to grow in the ground, in a hanging basket or in a window box so you can always have fresh edible flowers on hand for your recipes during the summer.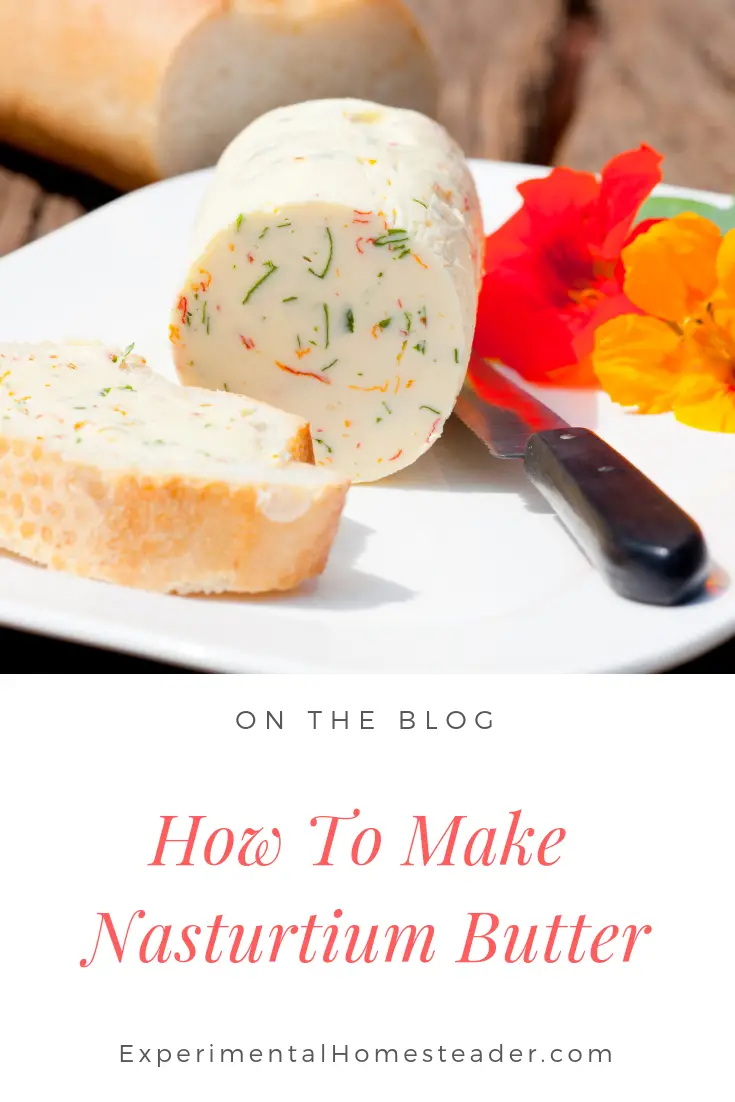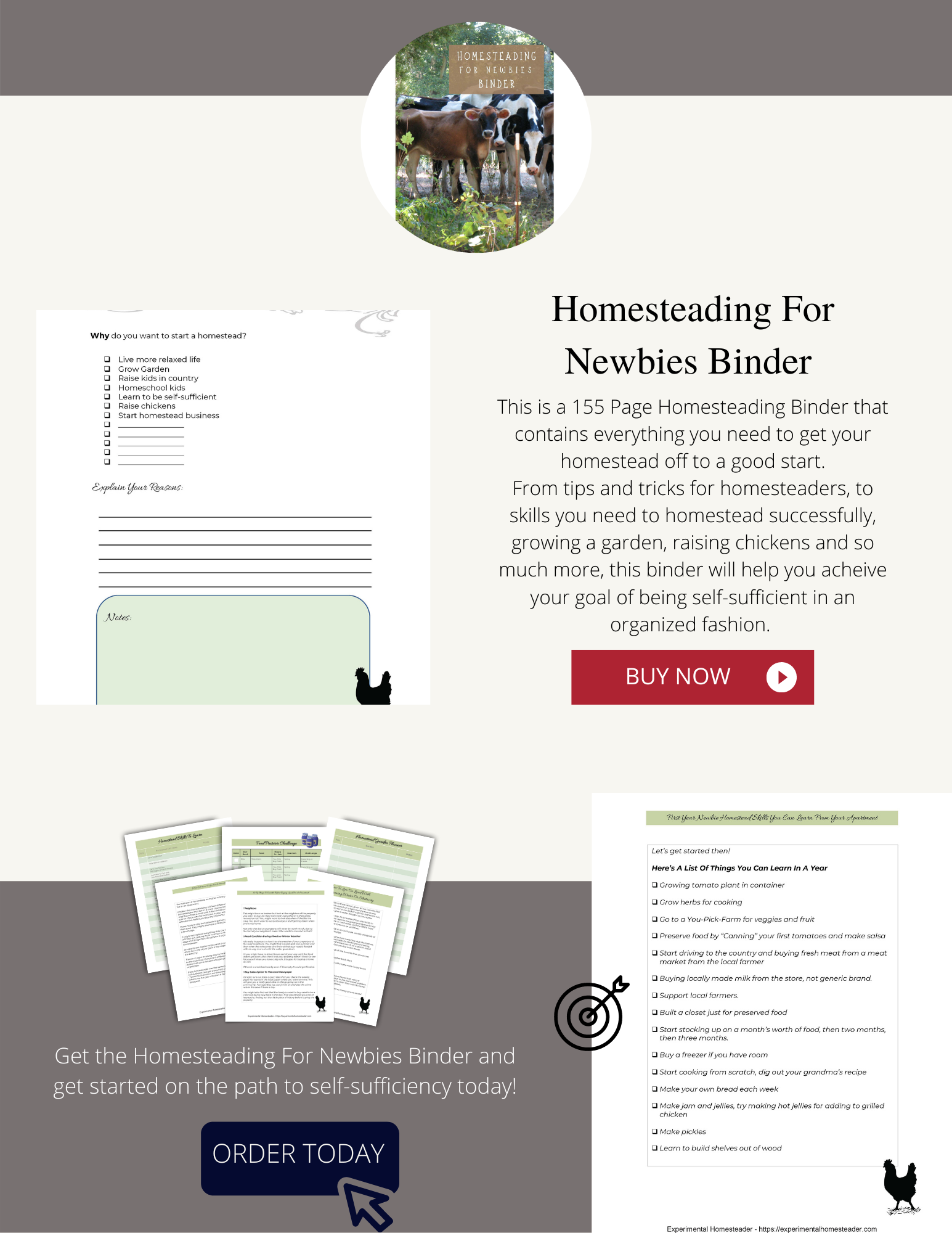 Why Grow Nasturtium In Your Garden
Nasturtiums are not only colorful additions to your garden, but are beneficial in the vegetable garden.
Nasturtiums are known for deterring bean beetles and aphids.
Nasturtiums are often grown for their bright colored flowers that make a great addition to salads.
Both the flowers and the young leaves are edible.
Be sure to use only organically grown Nasturtiums in your recipes.
How To Make Nasturtium Butter
The recipe below explains how to make nasturtium butter using just four ingredients.
You can use store bought butter for this or homemade butter if you make your own.
For those who like a more complex butter, try adding some dill weed or a lemon flavored herb such as lemon thyme or lemon basil to the mixture.
Print
How To Make Nasturtium Butter
This is a lemon flavored nasturtium butter.
Author: Sheri Ann Richerson
Prep Time:

30 minutes

Total Time:

30 minutes

Category:

Dairy

Method:

No Cook
½ cup

butter

2 teaspoons

lemon zest

1 tablespoon

lemon juice

3 tablespoons

finely chopped nasturtium blossoms and young leaves from unsprayed, organically grown plants
Instructions
Place the butter, lemon zest and lemon juice in a medium sized mixing bowl.
Use a fork to blend the ingredients well until the lemon zest and juice are evenly distributed throughout the butter. If you are not real big on the taste of lemon, use a bit less. You can taste the butter as you go to see if the lemon taste suits you. The peppery taste of the nasturtiums will increase the longer the butter sits.
Dice the nasturtium flowers and leaves using a knife. If you prefer smaller pieces of nasturtiums, feel free to grate them or combine the ingredients in a blender. Note however that the nasturtiums may change the color of the butter if you do this.
Add the diced nasturtiums flowers and leaves.
Blend gently with a fork.
If you are going to use the butter in less than two weeks, you can put it into a glass or plastic container with a lid or a butter bell if you have one, then refrigerate it.
If you are going to freeze the butter for future use, roll it into a small log, snuggly wrap it with parchment paper making sure to twist both ends to secure the paper tightly around the log of butter.
Wrap aluminum foil or plastic wrap around the parchment paper.
Place the sealed butter in a freezer bag, then put it in the freezer.
Thaw the butter in the refrigerator prior to using it. This should take no more than three hours ideally, but I have seen it take several days, so plan ahead .
Serve the butter with corn muffins, biscuits, steamed vegetables, boiled or roasted new potatoes, salmon, or chicken. It makes a pretty spread for chicken or ham salad sandwiches.
Keywords: how to make nasturtium butter, nasturtium butter, nasturtium butter recipe, edible flowers recipes
Recipe Card powered by

How To Make Nasturtium Butter And Preserve It For Winter Use
As mentioned in the recipe, freezing butter is a great way to make up a large batch when the Nasturtium flowers are in bloom and preserve it for winter use.
It is important to make sure the butter is throughly wrapped and sealed in a freezer bag or freezer container.
Butter is known to pick up strong odors when it is close to them and in a non-porous container, such as plastic.
I have never had frozen butter pick up any odors, but I am always careful to make sure everything else in the freezer is already frozen and that the butter is well sealed.
The butter will last frozen for six months.
Plan on a minimum thawing time of at least three hours, however from personal experience I encourage you to place it in the refrigerator a day or two before you plan to use it.
Do not thaw frozen butter at room temperature.