This homemade BBQ sauce recipe can be made when tomatoes are in season or it can be made from canned or store bought tomato paste.
Use it as it is or use it as a base to create various types of BBQ sauces to go with exactly what you are making.

It works well on all types of meat and is a great way to use up extra tomatoes from your summer garden.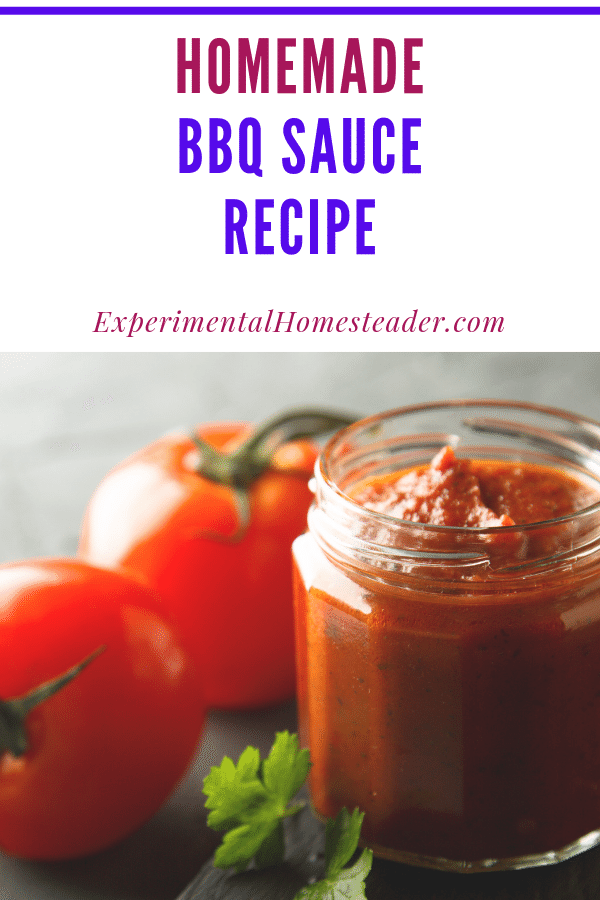 Tips For Making The Perfect Homemade BBQ Sauce
Keep in mind you may need a bit of tomato juice if the sauce is too thick for your liking.
To make a really thick BBQ sauce you need to remove the tomato juice from the tomato paste.
The easiest way to do this is to use a steamer juicer such as the Mehu-Liisa Steamer Juicer, although this is not the only way.
When the steamer is finished extracting the juice, bottle it and can it.
This is tomato juice in its purest form.
You can also squeeze the juice from the tomatoes, set the tomato pulp aside and can the juice.
The tomato pulp that is left in the top of the steamer juicer is what you want to use.
If you removed the juice by hand, then you will still use the tomato pulp.
You can remove the seeds or simply blend the mixture until it is smooth, whichever you prefer.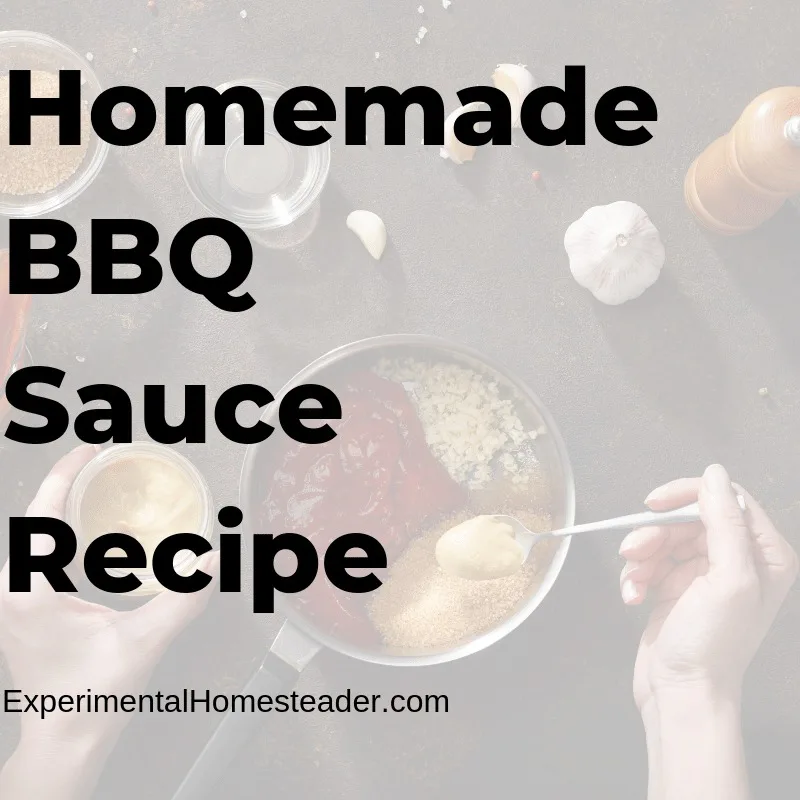 How To Make Homemade BBQ Sauce 
Here is how you go about making homemade BBQ sauce with fresh tomatoes.
Print
Homemade BBQ Sauce Recipe
Author: Sheri Ann Richerson
Prep Time:

30 minutes

Cook Time:

20 minutes

Total Time:

50 minutes

Category:

condiments

Method:

stovetop
Instructions
Begin by putting 20 cups of fresh chopped tomatoes into your steamer juicer or into a foley mill or chessecloth.
When the tomatoes are juiced, remove the pulp and put the pulp in a stainless steel sauce pan.
Add the remaining ingredients.
Stir well, bring to a boil and cook for thirty minutes.
Taste it to see if you prefer to add other ingredients such as fresh ground black pepper.
When the sauce is the consistency of store bought sauce, ladle it into hot, sterilized pint canning jars.
Wipe the jar rims, lid and band until fingertip tight.
Place the cans in a cold pack canner and process for twenty minutes.
Remove the lid from the canner.
Let the jars sit for five minutes, then remove the jars and let them cool.
When the jars are completely cooled, check to make sure they are sealed. If not, use immediately or put on a new lid and reseal.
Keywords: homemade bbq sauce, homemade bbq sauce easy, homemade bbq sauce for ribs
Recipe Card powered by
Yummy Homemade BBQ Sauce
Feel free to spice the BBQ sauce to your personal taste once you open the jar and are ready to use it.
The ingredients listed above are only a starting point and meant purely for canning the recipe and keeping the correct pH.
To add additional ingredients before you use it, add the BBQ sauce to a pan and heat it slightly on your stovetop, BBQ grill or fire pit.
Add the extra desired ingredients and stir to incorporate them into the homemade BBQ sauce.
Be aware that homemade BBQ sauce is different in consistency than store bought.
Using pure tomato paste will give you a thick sauce.
To thin it down, add tomato juice or another liquid such as honey, the remains of a store bought BBQ sauce, hot sauce, etc.
Once the BBQ sauce is opened, store the extra in the refrigerator for up to one week.