Canning broccoli straight from your own garden is an easy way to have a nutritious and delicious snack, or a hearty side dish that can be served year-round.
However new data has shown that canning broccoli is no longer safe thus it is important to find new ways to preserve this delicious vegegtable.

With just a little bit of time and effort, you can create something that will save you money and provide the perfect side dish for many meals in the months ahead.
It takes only a few minutes of hands-on time, and the end result can be stored in your pantry or freezer for months on end, providing you with quality produce whenever you need it.
How I Found A Recipe For Canning Broccoli
I love looking through the old Ball Blue Books.
There are recipes in them that are not in the newer ones such as this recipe for canning broccoli.
The newer Ball Blue Books all suggest freezing broccoli, however I prefer to can as much as possible because I don't have to worry about food spoilage in the event of an electrical outage.
I felt the broccoli canned nicely and at the time I canned it, there was no data out stating that the practice was no longer safe.
The broccoli I canned did not discolor, although the Ball Blue Book stated that discoloration was a possibility.
It also did not turn to mush – and some of my jars were not used until the broccoli was close to a year old.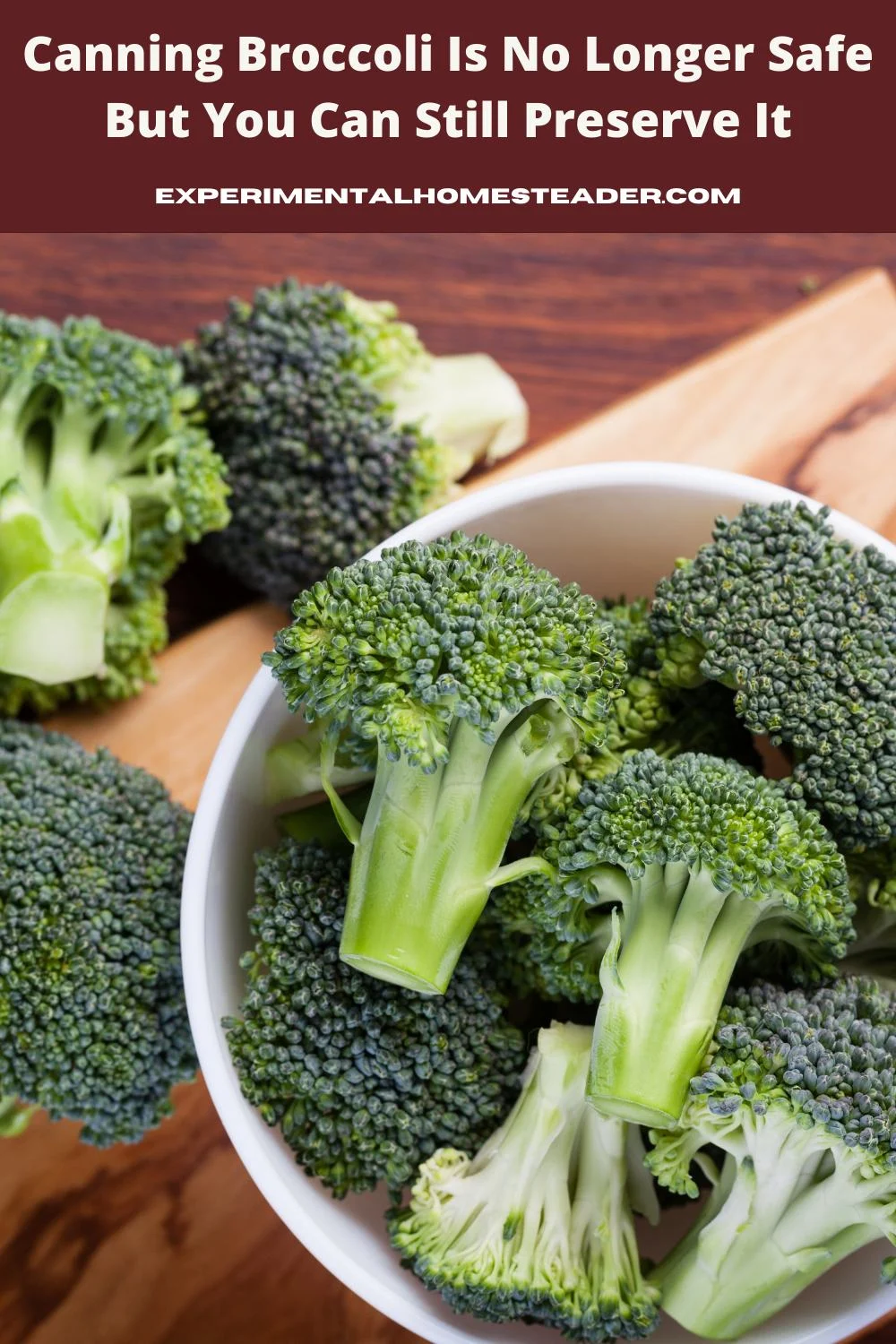 Why It Is No Longer Safe To Can Broccoli
Some people will tell you it's no longer safe to can broccoli due to new tests that were done in 1996.
This is why the broccoli canning recipe was removed from the Ball Books – and it is not the only item that was removed.
So now I  recommend that you freeze, dehydrate or freeze dry broccoli instead of can it.
Be sure the broccoli is washed well before you begin and that it is fresh broccoli from your own garden for best results.
The fresher the produce is, the more nutrition it will retain.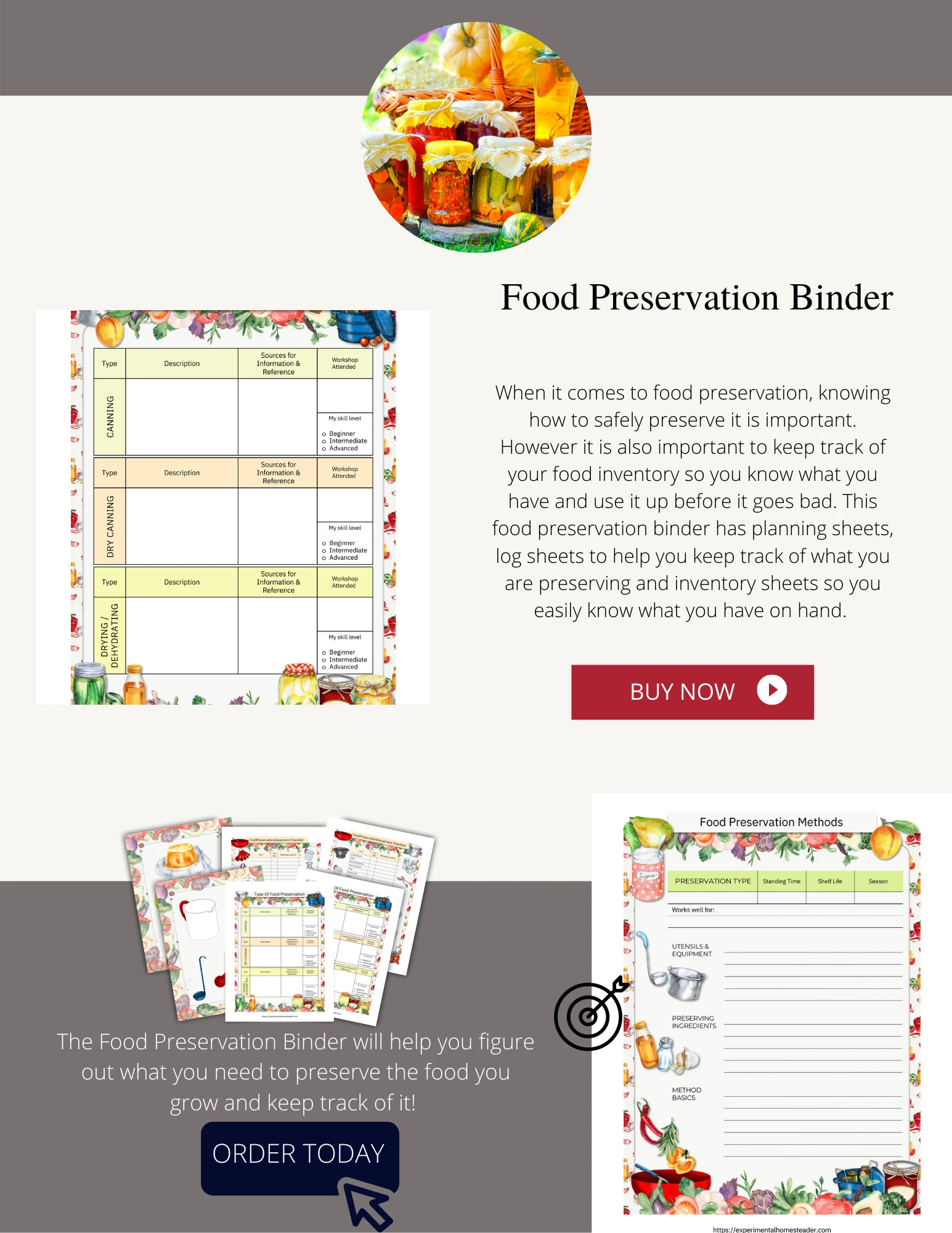 How To Blanch Broccoli
If you plan to freeze, dehydrate or freeze dry broccoli, the first step is blanching it.
Taking the time to blanch it before you process it insures you get the best results when you use it, otherwise you could end up with a limp, flavorless broccoli floret that no one wants to eat.
Blanching is easy to do.
Simply cut the broccoli florets to the correct size for the preservation process you plan to use, then place your broccoli in a pot of rapidly boiling water for three minutes.
An alternative to this – and the way I usually do it – is to place a small amount of the broccoli into a steamer basket and place it above the boiling water for five minutes.
Do not over crowd the steamer basket because it is important that the steam gets all the way around all of the broccoli.
When the time is up – regardless of which method you choose – submerge the broccoli into ice cold water to stop the cooking process.
Broccoli that is not properly cooled will develop big ice crystals and have a limp texture when compared to broccoli that was properly blanced and cooled.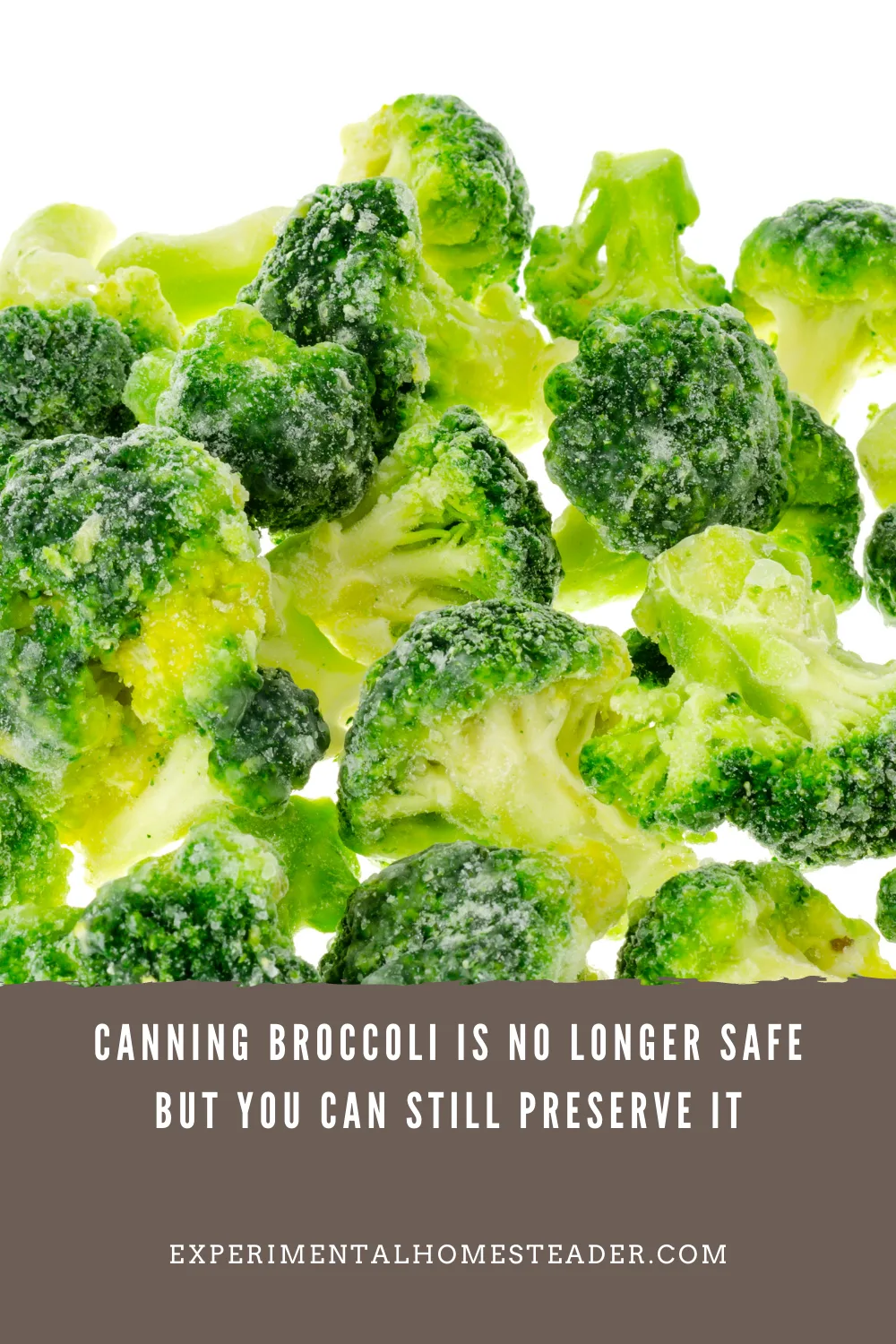 How To Freeze Fresh Broccoli
Freezing broccoli is super easy, simply package it into freezer bags, remove any air and use it within 10 months.
Now, if you don't want the broccoli all stuck together, then place it on a cookie sheet in a single layer, making sure it doesn't touch and flash freeze it.
Personally I like to place kitchen towels down on the table, layer the top of them with a single layer of paper towels to prevent any lint from getting on the broccoli and pat them dry before I put them on a cookie sheet to flash freeze.
Another option is to package exactly the amount of broccoli you need in each bag so you can simply toss all of the broccoli into boiling water for 60 to 90 seconds to thaw it and then use it in your recipe.
Be sure to label the freezer bag because you will forget what is in the bag in a few months and frozen items can look quite similar.
Frozen broccoli is good for ten months.
Dehydrating Broccoli
Follow the blanching instructions above, then place the broccoli pieces in a single layer on drying trays.
Dry at 140 degrees Fahrenheit for twelve to fifteen hours making sure to turn the pieces every three to four hours.
I also like to rotate my dehydrator trays so the ones on the top are on the bottom and vice versa.
Dried broccoli should easily snap, be crisp and brittle.
Store the dehydrated broccoli pieces in a cool, dark, dry place and be sure to label the containers.
Alternatively you can store dehydrated broccoli in a refrigerator or freezer.
Properly stored, the dehydrated broccoli will keep anywhere from six to twelve months.
Be sure to discard any broccoli that shows signs of mold or has an "off" odor.
Freeze Dried Broccoli
Yes, you can freeze dry broccoli and it is a simple process.
Just place the blanched broccoli on a freeze drying tray and run your freeze dryer through a standard cycle.
When the process is complete, store them in mylar bags with oxygen obsorbers in an airtight container such as a large glass jar, but be sure the mylar bags easily fit so you don't powder the broccoli.
How To Use Preserved Broccoli
Broccoli is a cruciferous vegetable, which means it belongs to the cabbage family.
It's rich in vitamins A, C, and K as well as folic acid, fiber, potassium and calcium.
You can use frozen or dehydrated broccoli as either a side dish or an ingredient in other dishes, the same way you would use fresh broccoli.
Dehydrated broccoli is a great alternative to fresh, frozen, and fresh-frozen broccoli as it provides a lot of the same nutritional benefits as those varieties.
However, if you need some dinner inspiration, be sure to check out this Gluten-Free Stir-Fry Beef And Broccoli Recipe.