Cherry season is here and one of the best ways to preserve them is by using a cherry canning recipe.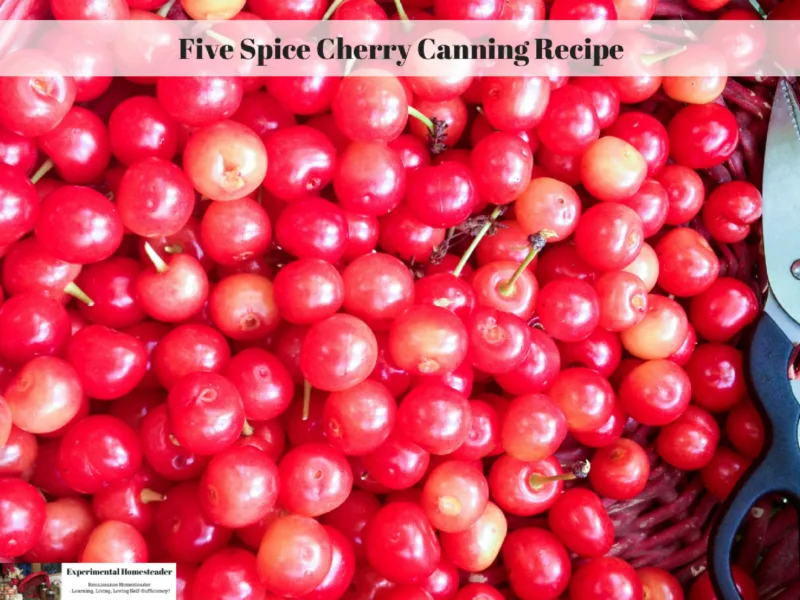 After making two cherry pies, I really needed a different way to use up my pie cherries.
I like unusual canning recipes that let my imagination run wild – both when creating them and later on when using them.
I came across this recipe for five spice cherries, gave it a try and loved it!
Here is the recipe.
Print
Five Spice Cherry Canning Recipe
2 pints

tart pie cherries, pitted

3/4

 cup cane sugar

1 cup

water

2

cinnamon sticks (each one was approximately

3

inches long)

1

whole star anise

3

whole cloves

1

tablspoon lime juice

1/4 teaspoon

licorice root powder

1/4 teaspoon

mixed peppercorns (pink, green, black and white)
Instructions
Put the water, lime juice. powdered licorice root and sugar in a stainless steel saucepan and brought it to a boil.
Continue to boil it – stirring continually – until the sugar is dissolved.
Remove the saucepan from the heat and set it aside.
Place the cinnamon sticks, star anise, cloves and peppercorns into the bottom of a half-gallon canning jar.
Put the pitted cherries – along with their juice – on top of the spices.
Add the hot sugar water to the jar.
Place a plastic screw-on lid made for canning jars on the jar and set it aside to cool.
Once the contents of the jar are cool to the touch, refrigerate it.
These cherries are tart – so pair them with whipped cream or a sweet dessert such as homemade ice cream.
If you wish to make a larger batch and preserve them, fill quart jars to 1/2 inch from the top and process the jars in a boiling water bath for 20 minutes.
Recipe Card powered by
[thrive_leads id='437808′]
How To Sterilize And Pack Canning Jars
For those who are new to canning – or simply need a refresher on what to do, I wanted to share this video I made on how to sterilize and pack canning jars. I used green beans for the tutorial, but the method works for any product you are canning. Be sure to double check how much head space to leave above whatever you are canning as it does vary. Packing the jars as tightly as possible is super important as is making sure the air bubbles trapped between the food in the jar and the liquid are released. Cleanliness is important as you do not want bacteria or non-food stuff to end up in your jars as it could cause spoilage.
I highly recommend the following articles:
Use the buttons in the upper right hand corner to share this article with friends or family who might find it useful. Pin the picture below to your pinboard on Pinterest for future reference.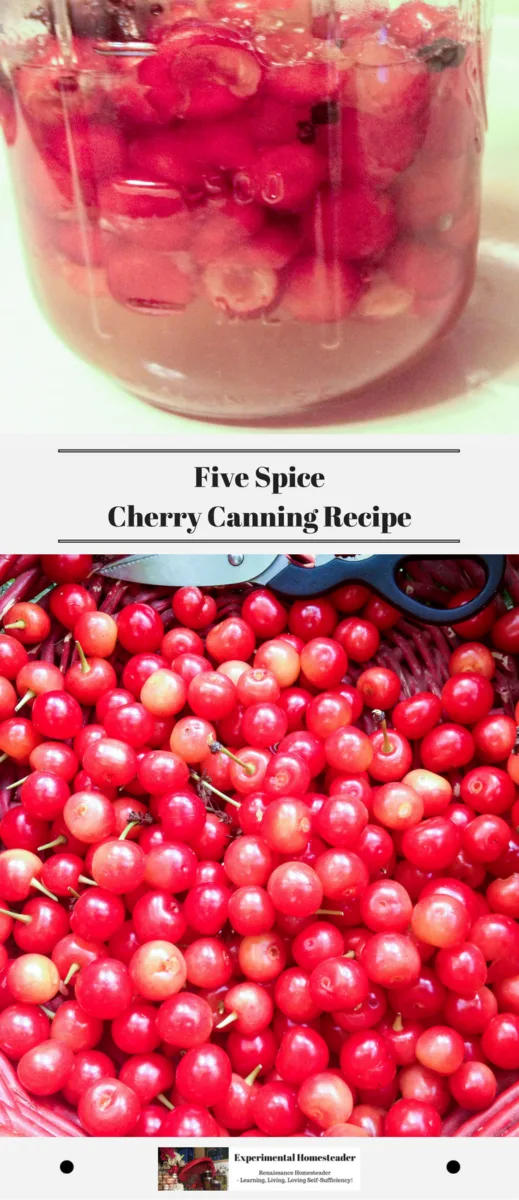 SaveSave
SaveSave
SaveSave