Disclaimer: This is a sponsored post through the USFamilyGuide.com "Moms Connect" network. I have received compensation in the form of a gift card.
Since 1952, Schwan's Home Service has provided superior frozen foods with convenient home delivery.

Schwan's Home Service offers contactless delivery and delivers your food right to your doorstep.
Since the food is kept in a freezer truck during delivery, it is frozen when it is left on at your door.
What this means is it will stay frozen for several hours after it is delivered, even if you are not home because of the packing method that Schwan's uses.
Plus there are options for special dietary restrictions and preference, so Schwan's Home Delivery truly offers something for everyone.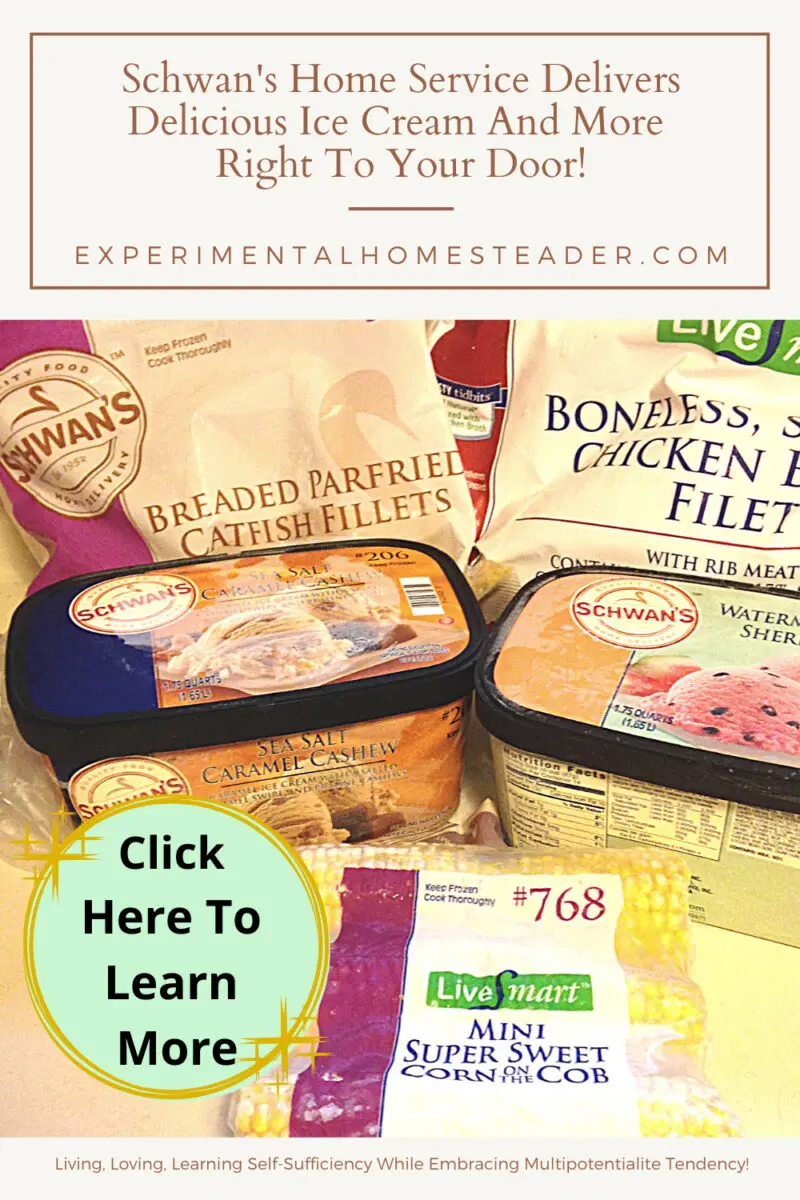 History of Schwan's Home Delivery Service
Since 1952, Schwan's Home Service has been a leading provider of frozen foods that are delivered with a familiar and dependable home delivery service.
Their customers have come to know them as the most convenient way to get superior quality frozen food products.
There are hundreds of options to choose from, including high-quality, prepared and ready-to-heat meals that can save you time on those busy weeknights when it feels like you are struggling to get a good meal on the table.
Or, for those who prefer to cook from scratch, you can create your own complete meal with premium meats and seafood, fruits and vegetables, sides, pizza, snacks, ice cream and other frozen treats.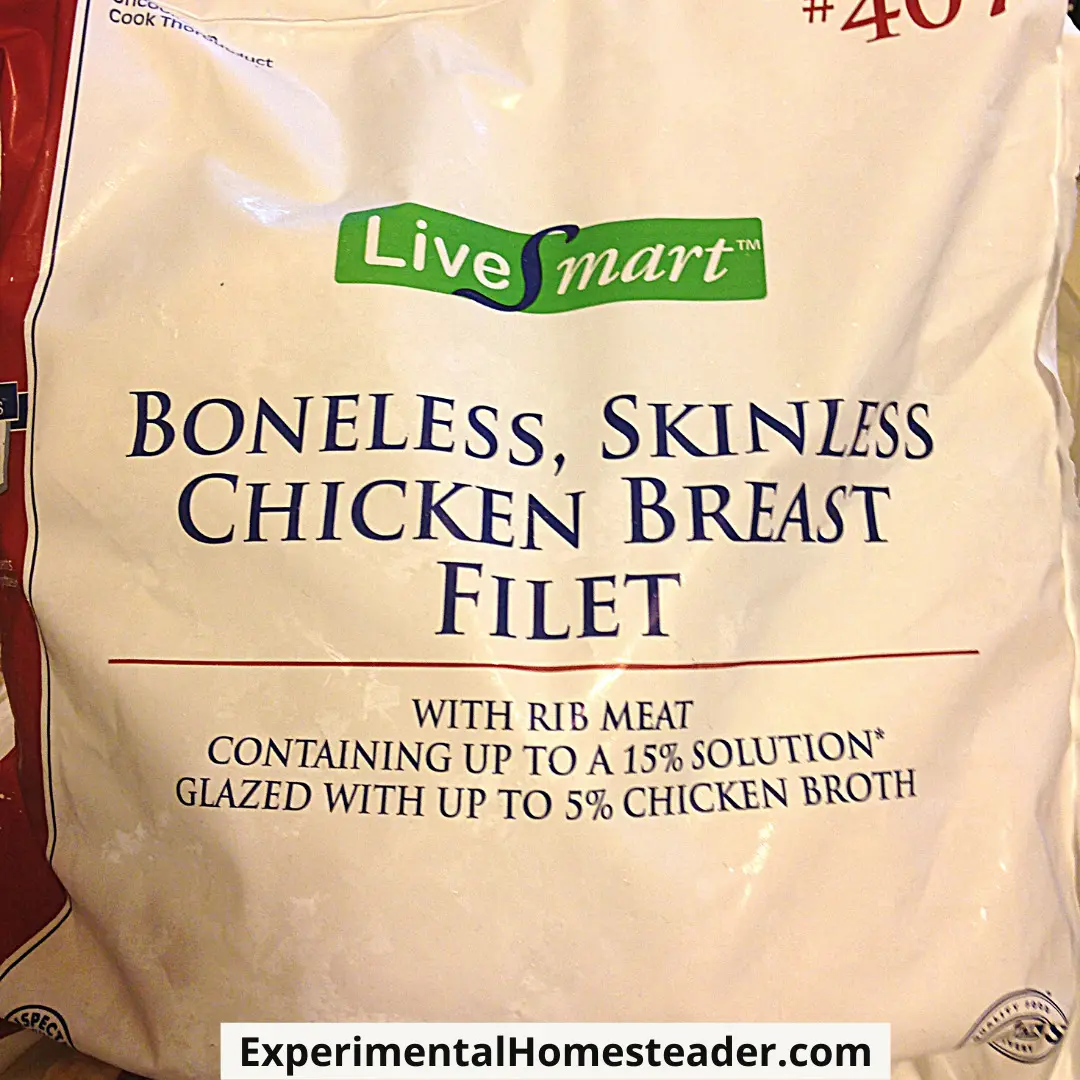 What are the Benefits of Schwan's Home Delivery?
Finding the time to go to the grocery store to buy food can be a difficult task to undertake for people with very busy schedules.
Not to mention sometimes the grocery store is out of the items you need, which equates to another trip or changing your meal plan at the last minute.
The benefits of ordering from Schwan's Home Delivery are endless, with their high quality customer service, large selection and affordability.
Plus you know when you sit down to order from the app – or online – that the food you order is what you are going to get.
You are in control of when it is delivered too, so there is no need to worry that you are going to be at work or out of town when your food arrives.
Right at the time of ordering you choose a day and a time that works for you from their list of available dates and times.
Plus if you get stuck in traffic or a meeting runs late, there is no need to worry about missing your delivery.
The driver will pack it up in a freezer bag and leave it at your door so it will be waiting for you when you do return home.
That convince of not having to shop at the grocery store and being able to provide your family with a delicious, healthy meal regardless of what is going on is the biggest benefit of Schwan's Home Delivery Service in my opinion.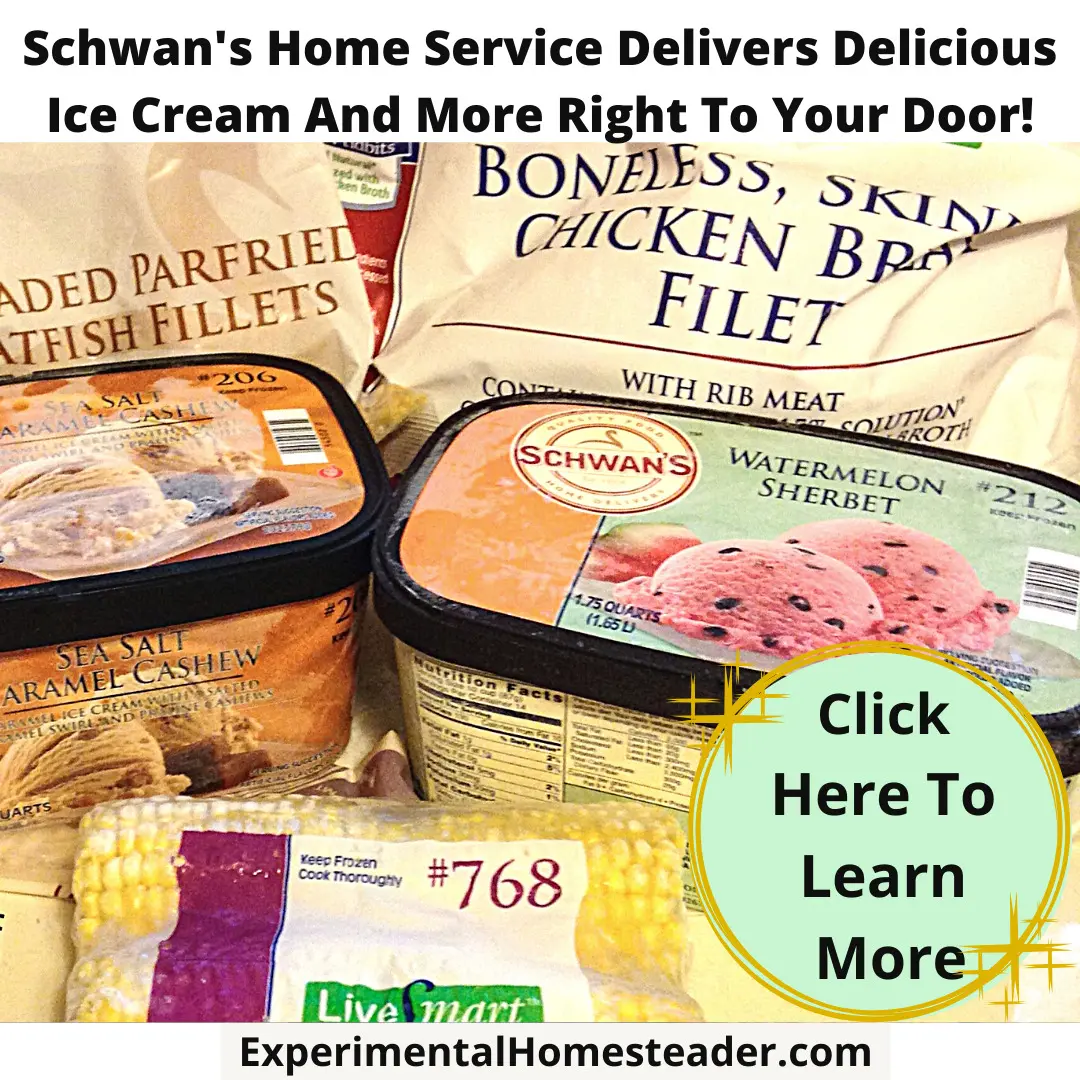 Schwan Makes Life Easier & Healthier With These Benefits
The food Schwan's Home Delivery offers has been flash frozen at the peak of freshness and flavor.
You can choose from USDA Choice meats, wild-caught seafood, flavorful skillet meals, Grade A fruits and vegetables, plus heritage ice cream, distinctive desserts and much more.
Schwan's Home Delivery offers a wide selection of delicious food that has been created with the special needs of your family in mind, including:
No sugar added
Heart healthy
Low calorie
Low sodium choices
You can also filter for allergen-free information:
Egg
Milk
Peanuts
Shellfish
Soy
Tree Nuts
Wheat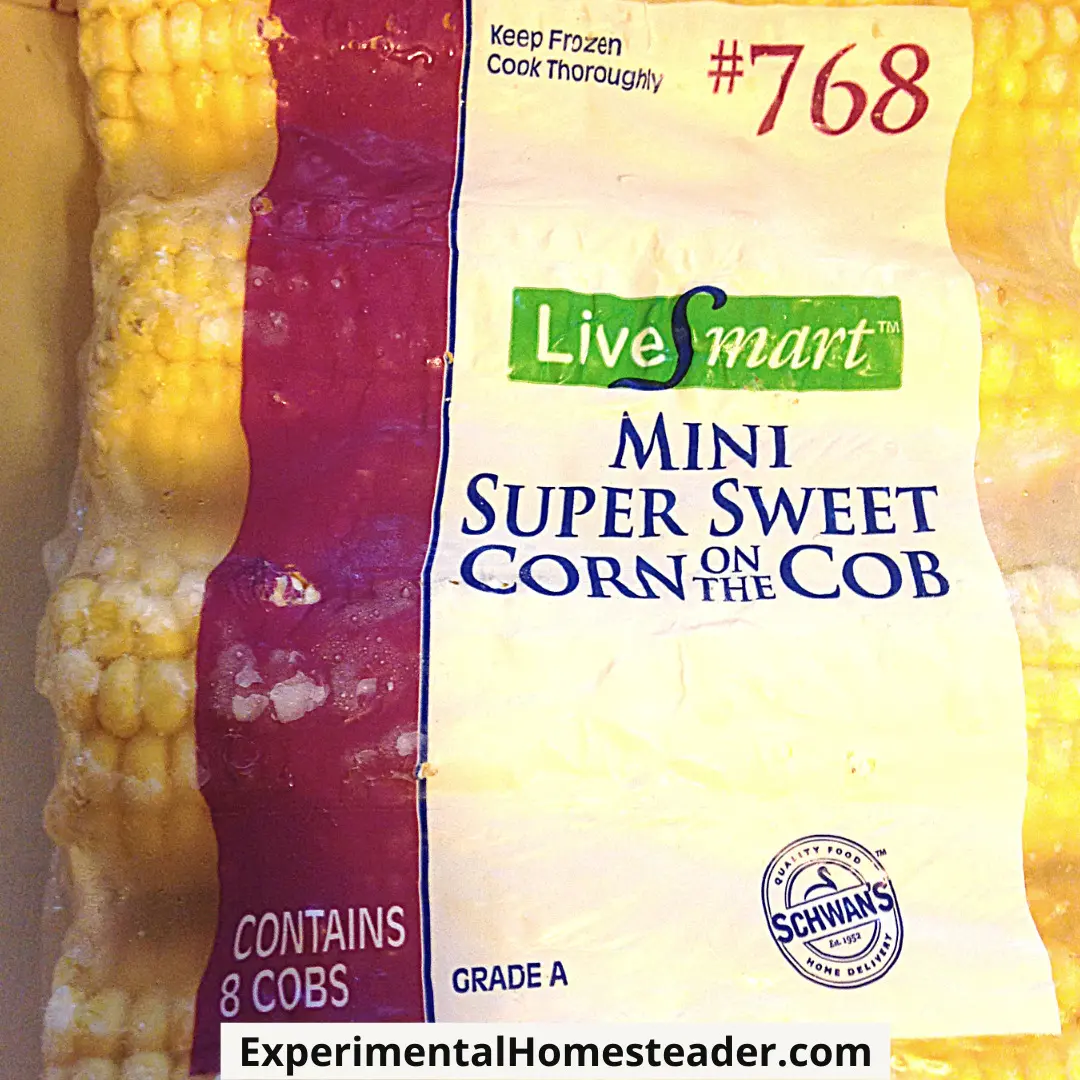 For me, the LiveSmart groceries were a perfect choice.
The nourishing meal solutions that contained lean proteins, wholesome side dishes, and nutritious fruits and veggies were just what I needed to create healthy, nutritious meals for my family.
Some of the benefits of the LiveSmart Label include:
400 calories or less per serving, with many items having way fewer calories.
Lean meats, poultry and seafood that provide a significant amount of protein.
No artificial trans fat.
The saturated fats are never more than 10% of the total calories.
600mg or less of sodium per serving.
12 grams or less of sugar.
No added sugar in the fruits and vegetables.

Why I Love Ordering From Schwan's Home Delivery Service
I love ordering Schwan's Home Delivery because it is so convenient to have my food delivered right to my door!
It's so easy, I can order all my favorite foods, and the food is always delivered frozen right when I expect it to be.
Plus with the LiveSmart foods I can eat healthy and easily follow my doctors recommended dietary guidelines. 
Schwan's offers weekly specials, coupons, online hot deals and new customer special offers.
Plus when you join the Schwan's Rewards program, you earn 5% back on every online purchase that can be used on a future order.
I love their 100% Guarantee too!
Love it or return it!
If you're unsatisfied with one of their products – for any reason – they will gladly replace it or provide a refund.
The choice is yours.
So download the app today – or go to their website to place your first order!