Are you ready for some cool recipes from Inside Out?
Here are 5 recipes – one for each emotion – inspired by Disney Pixar's Inside Out.

They are free to download and available in both English and Spanish.
Disney Pixar's Inside Out opens in theaters everywhere on June 19th but you can catch a sneak peak watching the trailer below.
This a must see movie by far! 
Joy's S'more – Is – S'mores
This recipe inspired from Disney's Inside Out is not only easy to make but so good.
Who doesn't love a good chocolate dessert with creamy marshmallows and nice crunchy graham crackers?
Involve your kids with this recipe talk to them about the movie Inside Out and what Joy's role is in the movie and you can even talk about your child's emotions giving them a better understanding to what they feel. 
This dessert will have your taste buds Jumping with excitement and tons of Joy, just like our emotion Joy from the movie Inside Out.
Joy is full of happiness and energy all the time.
She is always try to find the good in everything and boost everyone's spirits. 
Through out the movie you see Joy trying to keep sadness from spreading through Riley Anderson's body as she goes into a great depression.
With this amazing simple dessert you can spread joy through your home and even spread the joy outside your home by sharing with loved ones.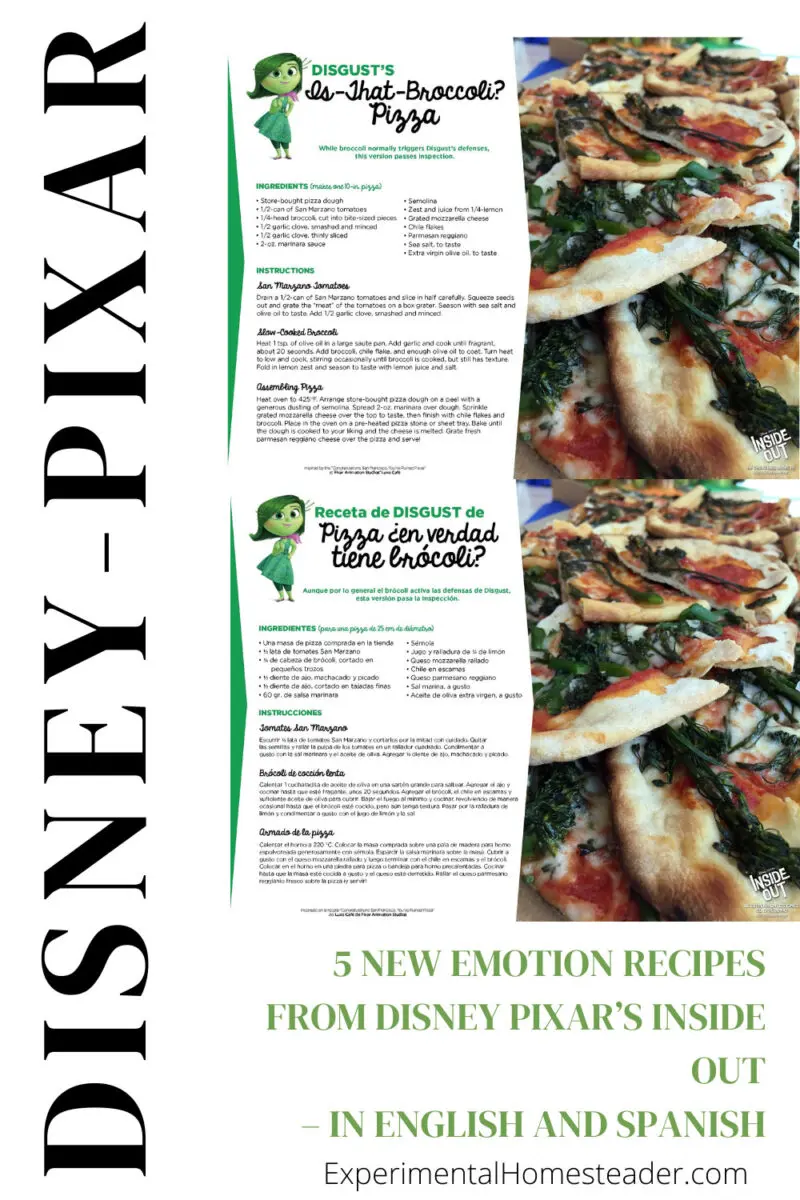 Disgust's Is-That-Broccoli Pizza 
This recipe inspired by Disney's Inside Out is both yummy and healthy. 
This recipe is another great way to have a conversation with your child about healthy foods and relationships.
Explaining what is good and not so good to put into your body or life. 
Pizza is one of the leading foods all over the world today.
There are many different recipes and ways to make it.
This is a kid friendly recipe that even Disgust herself will approve worthy of being eaten.
Disgust in the movie protects Riley Anderson from anything that could poison her both physically or socially.
In the movie we see Bill Anderson Riley's father trying to feed her broccoli and Disgust make Riley refuse to eat it because it could be poisonous. 
Disgust is a very important emotion we all have teaching us what is good and bad for our body. 
This yummy pizza is sure to make even the pickiest of children want to try it.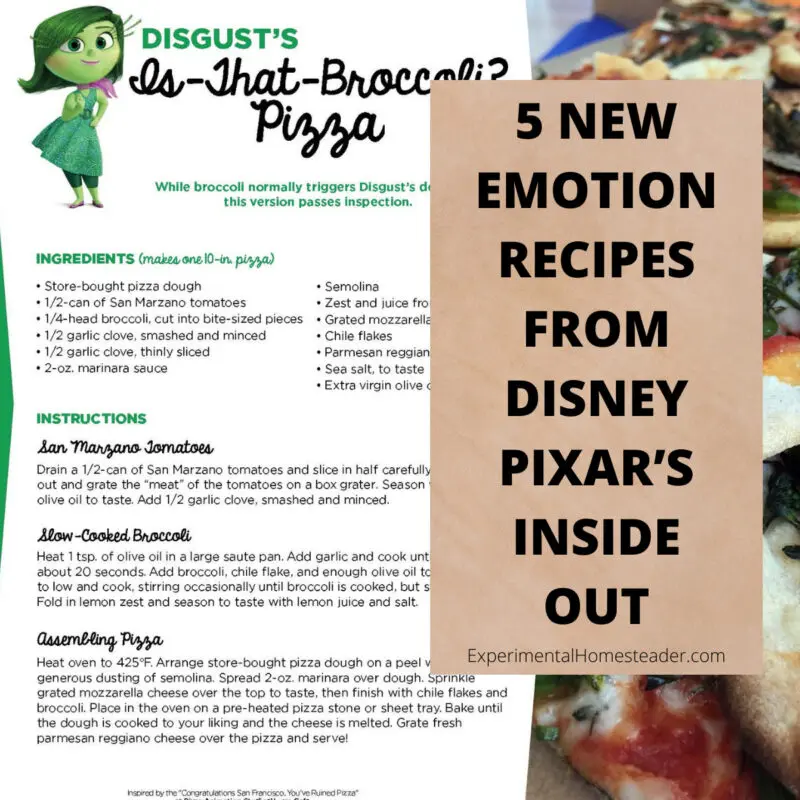 Sadness's No-Cry Comfort Food
This recipe inspired by Disney's Inside Out is a great comfort food that taste great and will help you on one of those days you just aren't feeling very joyful.
This recipe will be a great way to talk about sad feelings with your child. 
Sadness another great emotion in the movie Inside Out. 
Sadness doesn't really know where she fits in through the movie. 
She's taught that she is a bad thing, but you learn that sadness can be a good thing when a person just needs to have a good cry to get back to their senses. 
Sadness is always looking to find a reason to be happy and this comfort food will be just the things to help her find some peace of mind.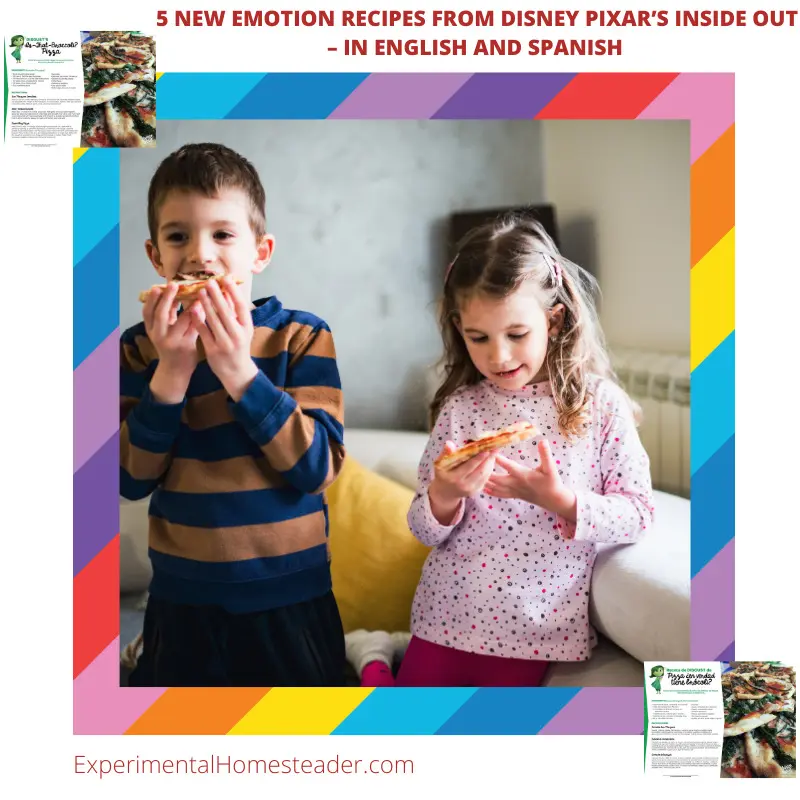 Anger's Hot-Headed Tuna 
This recipe also inspired by Disney's Inside Out is bursting with flavor. 
The fiery spirit of the emotion Anger fits so well with this recipe.
Well sharing this recipe with your children can help talk about the emotion of anger.
Anger in the movie keeps everything moving and in line he makes sure things get done right!
In the movie he is short and sometimes does things his own way which leads to more harm.
Anger cares deeply that things run smoothly and the way they are planned.
This recipe is sure to impress Anger with all the amazing flavors it has. 
Fear's Panko-Protected Long Beans  
This recipe inspired by Disney's Inside Out is both mouth watering and risk-free.
Fear's job is to keep Riley Anderson safe.
In the movie Fear is always analyzing everything Riley does or comes in contact with for potential danger's.
Fear rarely find anything he feels safe about.
However this recipe is sure to please him.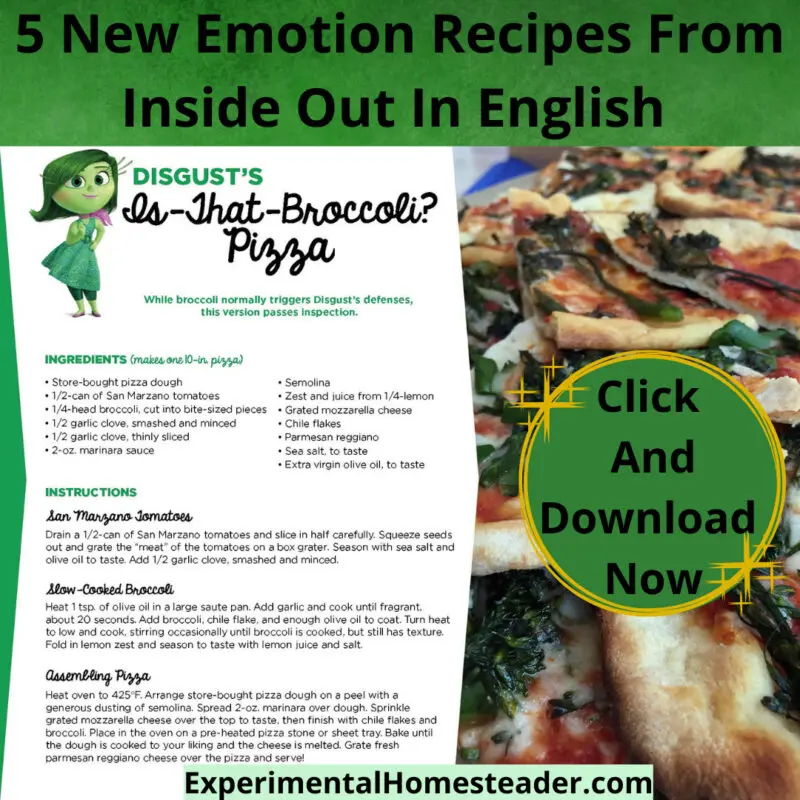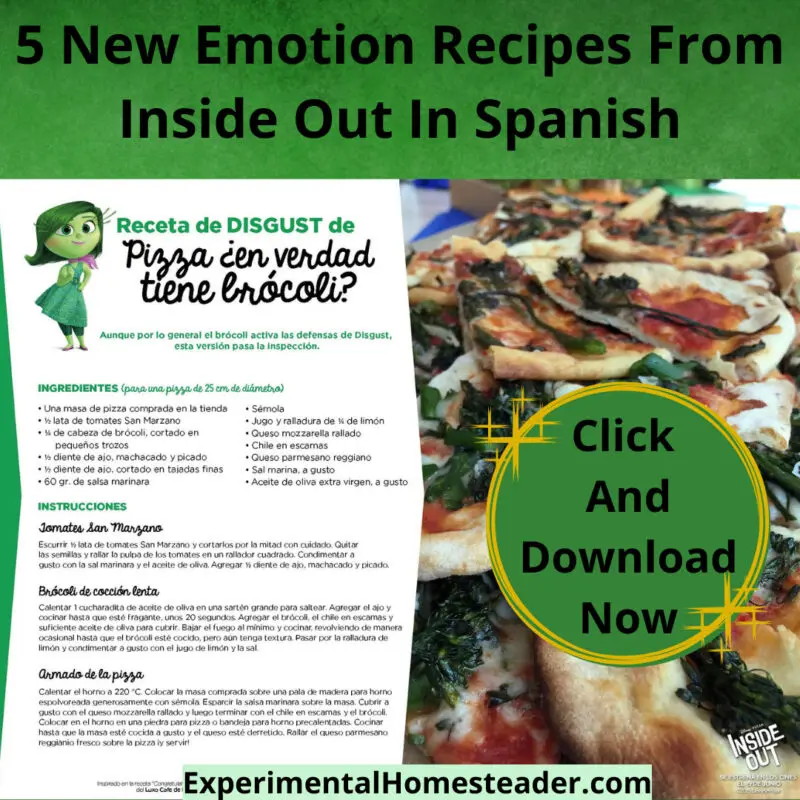 Family And Kids
It is important for parents and caregivers to learn the right ways to have quality conversations with children.