Disclaimer: This is a sponsored post. Opinions are my own. I only recommend products or services I believe will be good for my readers and that I am happy with. I am disclosing this in accordance with the Federal Trade Commission's 16 CFR, Part 255: "Guides Concerning the Use of Endorsements and Testimonials in Advertising."
This Himalayan salt block pizza recipe was created because I received a package of Flatout Pizza Crust and was at a loss what to do with it besides make a regular oven baked pizza.

I had just purchased the salt block and really wanted to try it out.
I figured one of the easiest possible recipes would be pizza and I was right.
Here is a short video that shows you what I did.

Temper The Salt Block Before You Cook The Himalayan Salt Block Pizza
As for the salt block – well – it took some doing because I had to temper it.
I tried to temper it on my stove top but it started to crack.
I moved it into the oven and set the oven on the lowest setting for 30 minutes, then I turned the oven up to 350 degrees F for 15 minutes, then I turned it up again to 400 degrees F.
I did sit my salt block on a cookie sheet, just in case it broke.
The salt block was fine.
Once it began to sizzle you could see the water bubbling up.
After an hour, I went ahead and cooked the pizza on top of the salt block.
I then turned off my oven and the salt block is sitting in it cooling.
I will take it out tomorrow.
I really do love my new salt block and am enjoying the difference in the ways foods I cook everyday taste.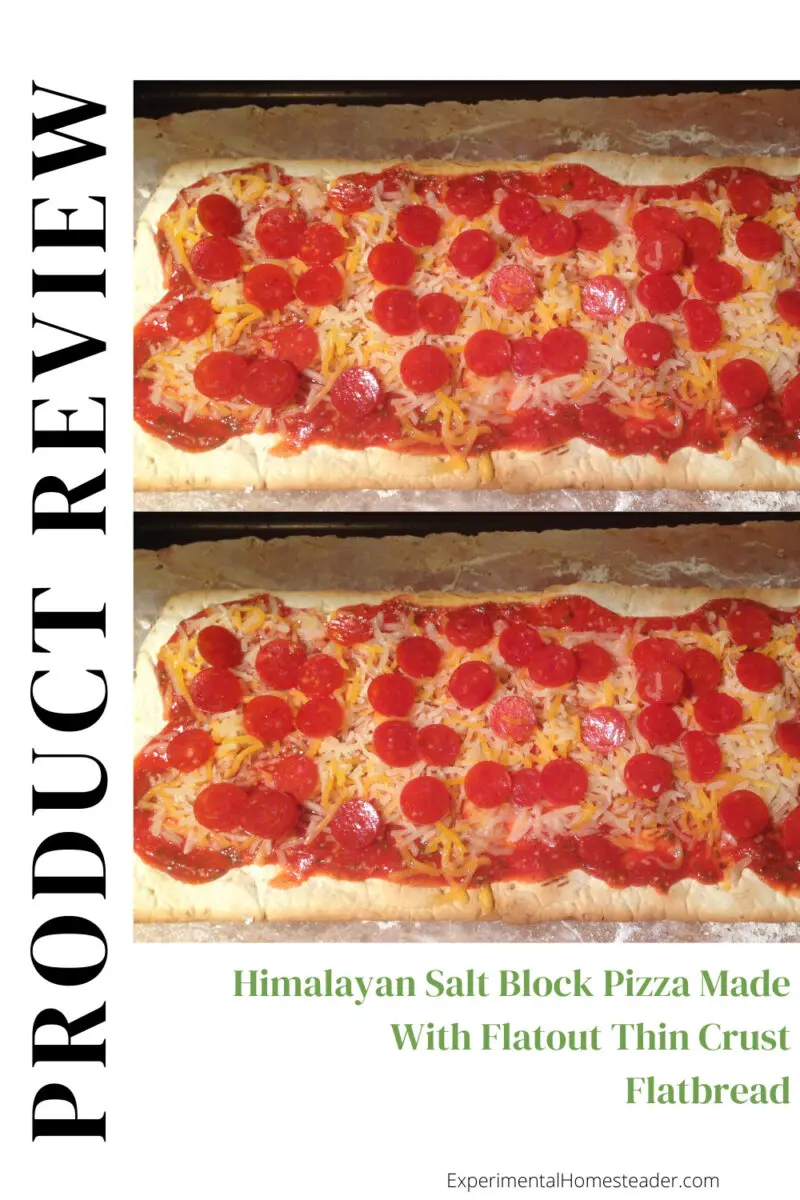 My First Himalayan Salt Block Pizza Using Flatout Pizza Crust
I made my first pizza on a Himalayan salt block tonight.
Once the salt block was tempered, I turned the oven up to 450 degrees Fahrenheit.
Once the oven came up to temperature, I checked the temperature of the salt block using a laser surface thermometer to make sure it was also 450 degrees.
I then laid the pizza on top of the salt block and cooked it until the cheese melted, approximately 10 to 15  minutes.
The crust was oh so crispy – like a cracker – which is the way I like it.
I used the Flatout Thin Crust Flatbread Artisan Pizza crust – and this was the first time I made pizza using it.
Cooked on the salt block, I liked it.
When I cooked the pizza in the oven, it was not crisp enough to suit me.
The salt block put a crispy edge on the pizza crust almost as quickly as I laid the crust on top of the salt block.
I really enjoyed the pizza cooked that way. 
The second pizza that I cooked in the oven was not as crisp as the first one and I did not enjoy it as much.
I really like thin, crispy pizza crust.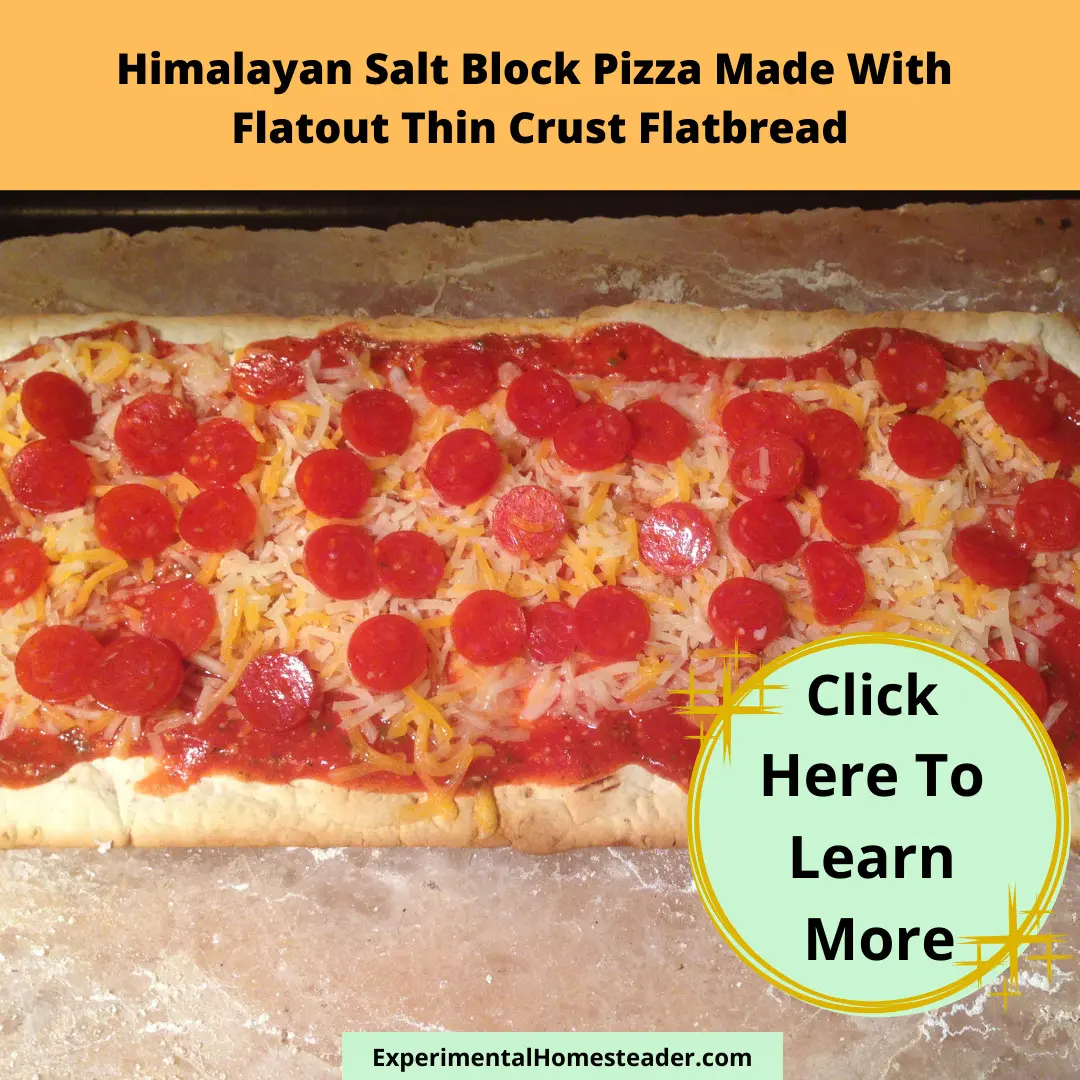 I Used Frozen Flatout Pizza Crust For The Himalayan Salt Block Pizza
The Flatout Thin Crust Flatbread Artisan Pizza crust in Rustic White was good, but had a very distinctive taste that I couldn't quite identify.
I had froze my Flatout Thin Crust Flatbread Artisan Pizza crust for a little over a month, so maybe that was the issue.
I'm not sure since this was the first time I tried it.
The product thawed very nicely.
I was pleased.
It was not mushy once it thawed and the size of each crust makes it an ideal item to make a quick snack or a meal for just one person with.
Keep some on hand in the freezer and make yourself an after work snack or your kids an after school snack.
I put cheese, sauce and pepperoni on mine but you could make a veggie pizza or whatever kind you liked.
I keep shredded cheese and mini pepperoni in the freezer as well.
It only takes a few minutes for these items to thaw enough to use.