It helps to know which freezer friendly fruits and vegetable are readily available in your area so you can plan ahead for sales and fill your freezer for winter.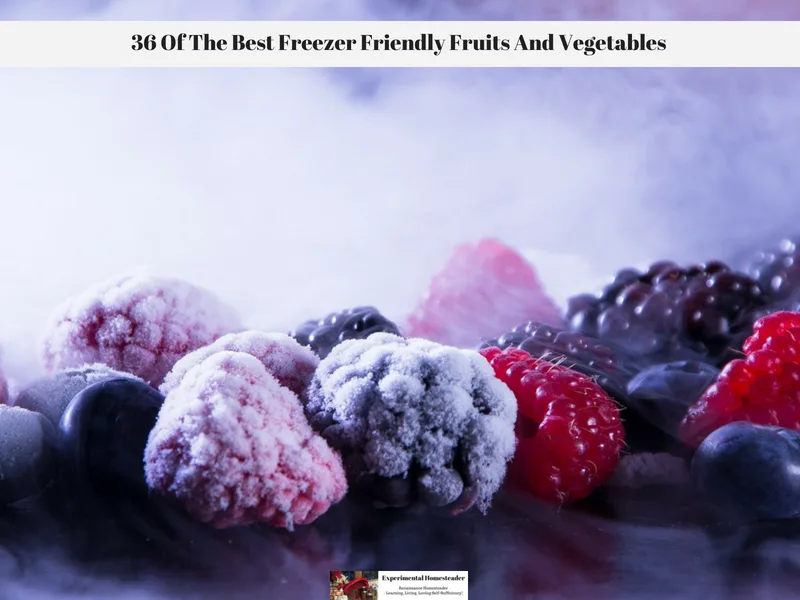 Save Money On Your Grocery Bill
Preparing food ahead of time makes it possible for you to save money on your grocery bill especially if you buy that food in bulk or grow it yourself.
You can find fruits and vegetables on sale during the summer and into fall months when they are in season and cheaper.
Don't just look at the grocery stores though, look at your local farmer's market.
What You Need To Know About Freezing Fruits And Vegetables
Not all fruits and vegetables freeze well fresh from the garden.
Fruits can often be frozen without much preparation but the same can't be said about vegetables.
Most vegetables will require you to blanch them for about 5 minutes and then dip them into ice water to stop the cooking process before they can be frozen.
It pays to do your homework, know your fruits or vegetables and their specific requirements for freezing.
Start by choosing the fruits and vegetables you plan to freeze at the peak of their individual ripeness.
Not all fruits and vegetables ripen at the same time.
They should be firm and without bruises to ensure the best taste when they are used in the future.
Don't be afraid to sniff the fruit to see how it smells which is often an indicator of how it tastes.
When freezing fruit you may be concerned that it will darken.
This can be avoided by soaking the fruit or vegetables in a simple syrup made with ascorbic acid (vitamin C).
One name brand product that I personally like is Fruit Fresh.
Fruits That Freeze Well
Apples
Apricots
Bananas
Berries of all kinds
Cherries
Cranberries
Citrus
Grapes
Nectarines
Peaches
Pears
Pineapple
Plums
Raspberries
Rhubarb
Strawberries
Fruit That Does Not Freeze Well
Fruits that don't freeze well include watermelon and citrus fruit sections.
While you may find these fruits frozen, you will notice the texture is totally different when thawed.
I have frozen citrus whole if all I intended to do with it was juice it – and it does juice easier when it is just barely thawed.
What You Need To Know About The Texture Of Frozen Vegetables
Most vegetables can be frozen but the texture may be off when you thaw them.
For this reason, it might be good to plan to use some frozen vegetables in soups or casseroles.
Vegetables That Freeze Well
Asparagus
Beans (most varieties)
Beets
Broccoli
Cabbage (only use for cooking)
Carrots
Cauliflower
Celery
Corn
Eggplant
Greens (Kale, mustard and turnip)
Okra
Parsnips
Peas (black-eyed and green)
Pumpkin
Sweet potatoes
Rutabagas and turnips
Summer squash
Tomatoes (only use for cooking and chop them up into smaller pieces)
Vegetables That Do Not Freeze Well
Vegetables you don't want to freeze include lettuce, cabbage, cucumbers, endive, parsley and radishes.
Final Thoughts
Remember that even though the majority of fruits and vegetables are freezer friendly, they won't be exactly the same as fresh ones.
The taste should be very similar but the texture could be considerably different.
If you have an overabundance of fruits and vegetables, however, freezing them is one way to store them for long-term use.
Use the buttons on the right side of the screen to share this article with friends or family who might find it useful. Pin the picture below to your pinboard on Pinterest for future reference.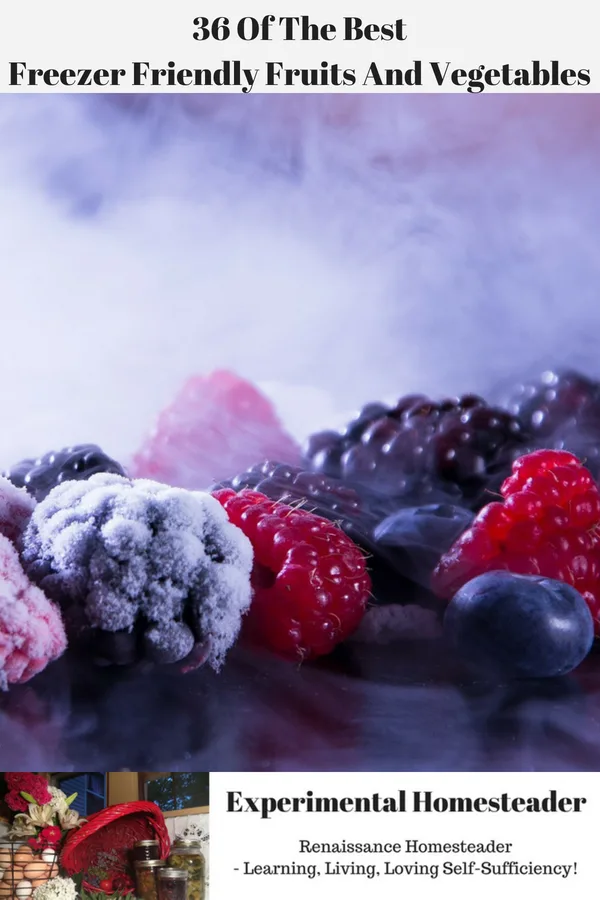 SaveSave