Making homemade crackers is an enjoyable task for the entire family.
Nothing beats fresh baked crackers and best of all, you know what is in them.

You can make artisan crackers or a plain saltine cracker.
The basic recipe presented here will be for a plain saltine cracker.
Experiment with this recipe by adding a variety of herbs or spices and see what unique crackers you can come up with.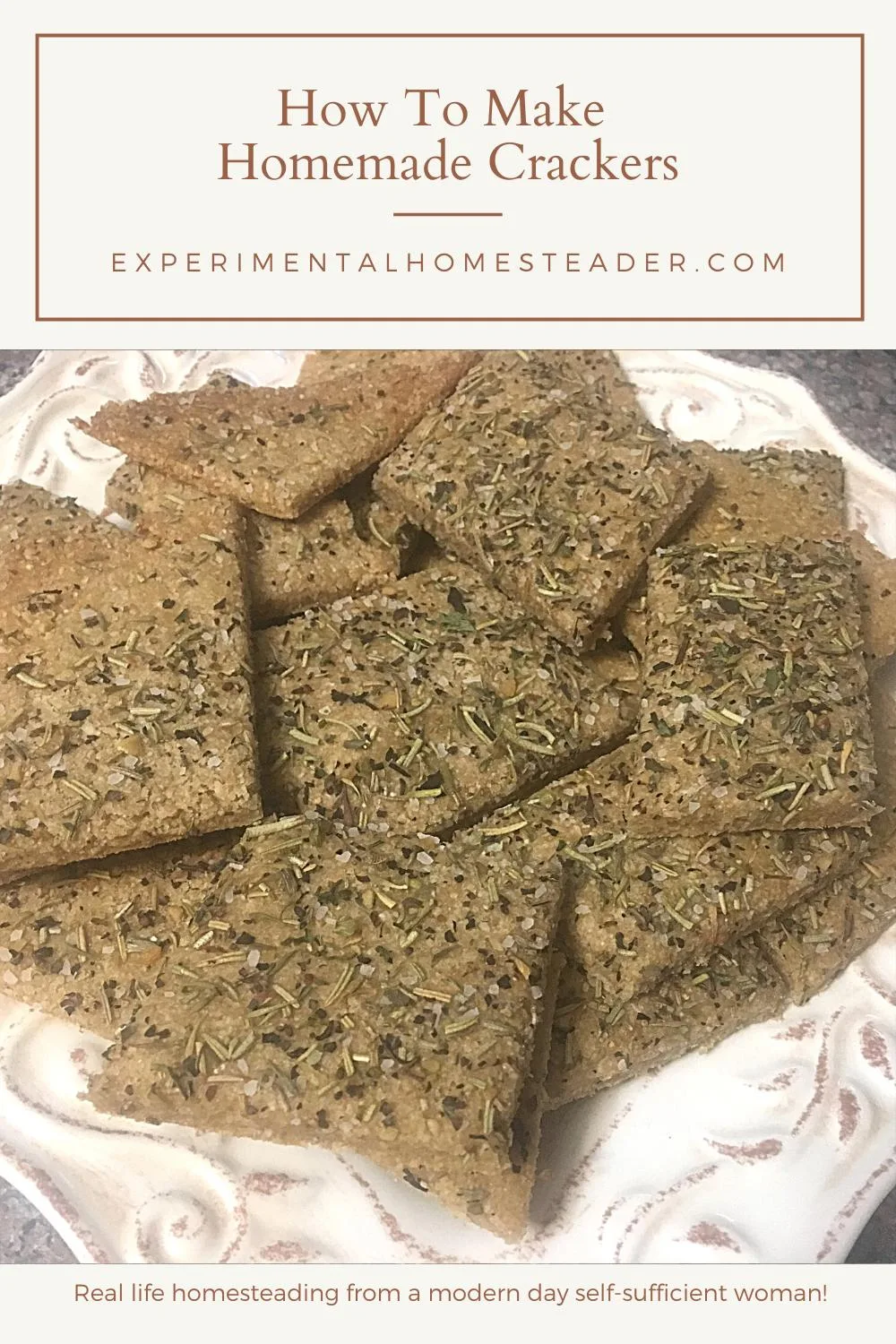 Make Your Homemade Crackers Unique
One way to make your homemade crackers unique is to use your favorite type of flour.
While it is true that traditional saltine crackers are often made with white flour, there are also whole wheat varieties.
I chose to use whole wheat to make my crackers, but have been known to use sourdough or even half white flour and half whole wheat flour.
I also love adding extra herbs and spices to my crackers to give them a unique taste.
Here are a few ideas.
Be sure to finely crush the herbs and spices you decide to use on your crackers so they don't overpower the taste of the cracker.
It is a good idea to use a rolling pin to lightly press the herbs and spices into the top of the dough so they don't fall off when you pick up the cracker to place it on the baking sheet after you cut the dough.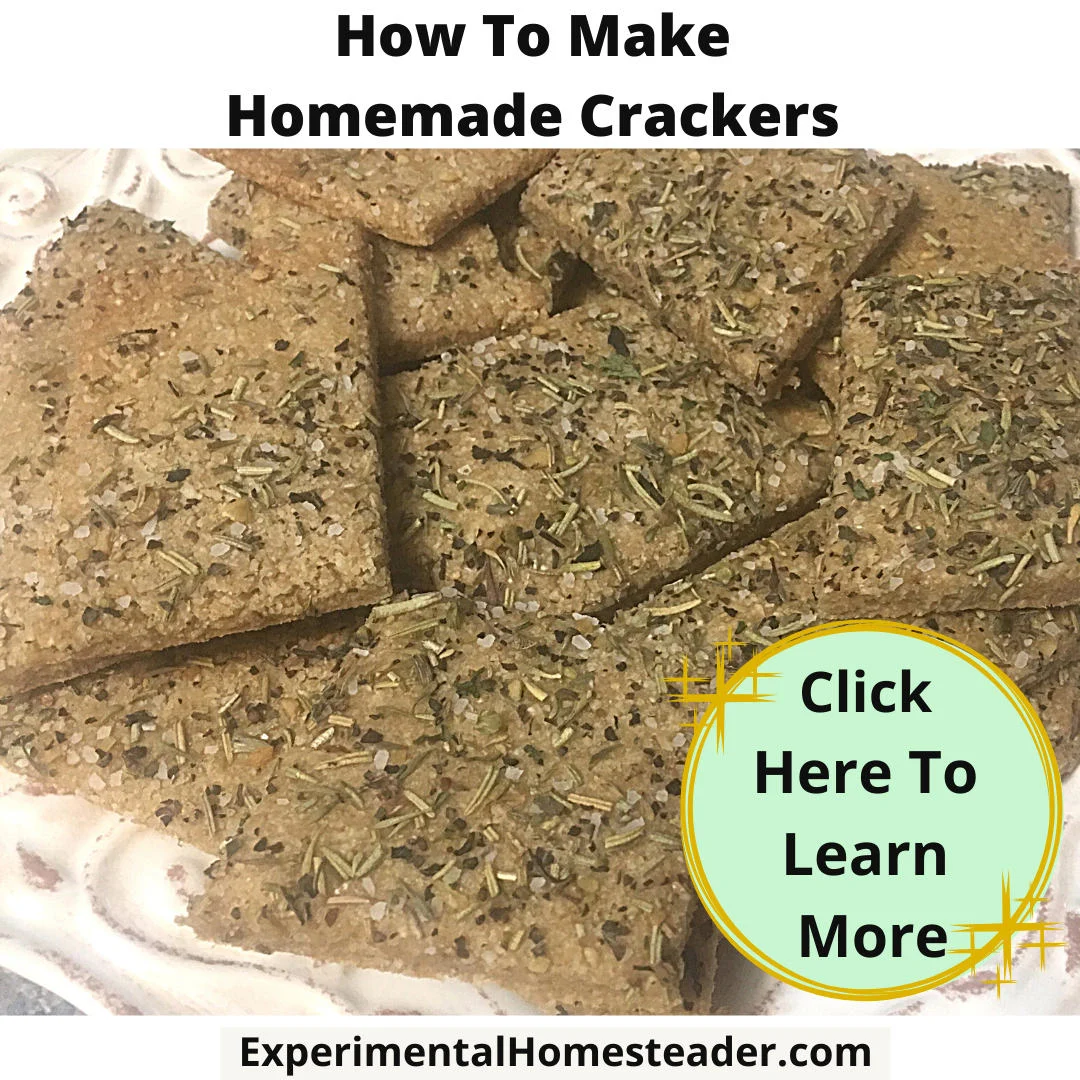 Never Run Out Of Saltine Crackers Again
With all the shortages at the store, especially when a lot of people get sick at the same time, saltine crackers have been hard to find.
With this recipe, that won't be an issue for your family.
Simply make a batch up and store them in an air tight container.
The one downside is that these are so good they won't last long.
Here is the recipe.
Print
How To Make Homemade Crackers
Author: Sheri Ann Richerson
Prep Time:

15 minutes

Cook Time:

8 - 10 minutes

Total Time:

25 minutes

Yield:

12

8

1

x
Instructions
To make the cracker dough mix four cups flour, one teaspoon baking powder together in a bowl.
Cut in three-quarters cup of lard.
When mixture looks like tiny peas, add in one and one-thirds cup milk. Blend well.
Form the ball into a dough and cut into four equal size pieces.
Roll the dough out until it is thin. You can do this on a cookie sheet if you like.
Cut the crackers with a knife, pizza cutter, etc. into normal cracker sized pieces.
Prick each cracker four times with the tines of a fork.
Add salt, herbs or other items to the top of the crackers.
Bake the crackers at 375 degrees for eight to ten minutes. They should be golden brown when done and look similar to store bought saltine crackers.
Place the crackers on a cooling rack and allow them to completely cool before placing them in an airtight container.
Notes
This recipe, depending on how you thin you roll the dough and how you cut the crackers, should yield about the same amount of crackers as a store bought box of crackers.
Recipe Card powered by
Bread, Roll And Cracker Recipes