Have you ever wondered how to make yeast for bread?
Did you know it is possible to make your own yeast cakes at home.

These yeast cakes can be used in place of store bought yeast.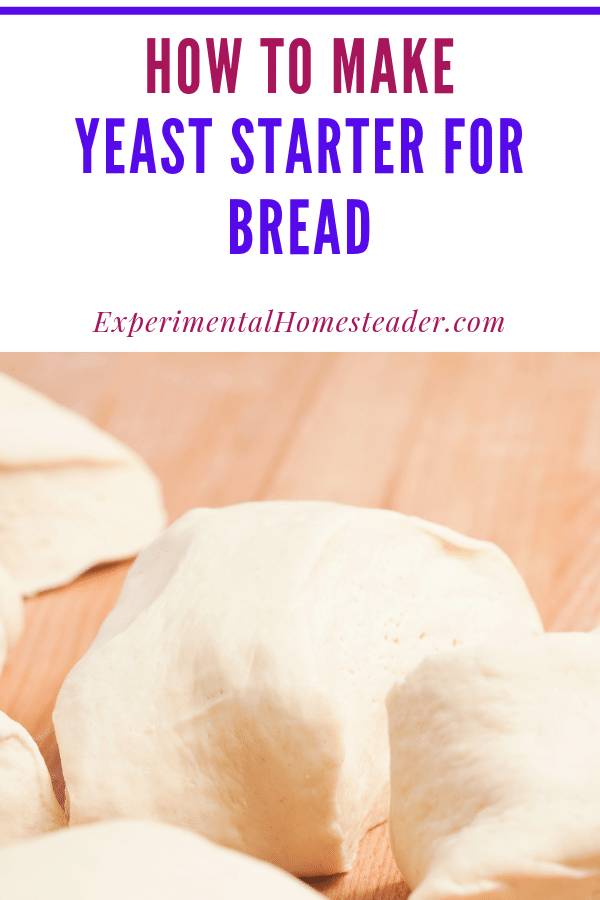 Why You Should Learn How To Make Yeast For Bread
Making your own yeast not only saves money, but will insure you always have enough yeast on hand to keep your family in fresh baked bread.
Not to mention in an emergency situation, such as when the grid goes down due to a severe winter storm or unexpected survival situation, you can still bake fresh bread.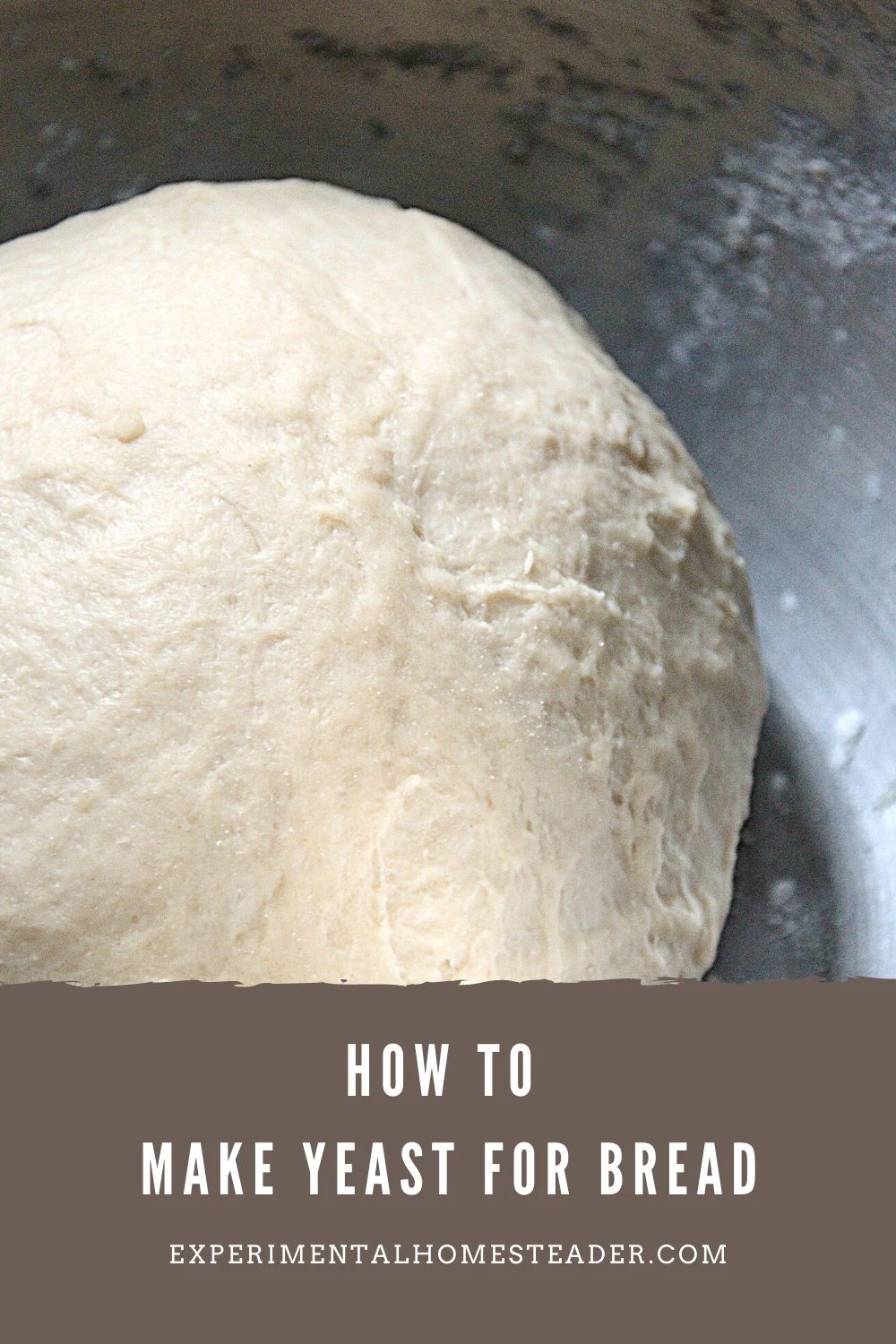 How To Make A Yeast Starter
Here is how to make yeast for bread at home.
Print
How To Make Yeast For Bread
Author: Sheri Ann Richerson
Prep Time:

15 minutes

Total Time:

15 minutes

Category:

condiments

Method:

No Bake
Instructions
To make a yeast cake, start with a loaf of freshly risen bread dough.
Homemade bread dough is best but you can use frozen bread dough you have allowed to rise if necessary.
Remove a piece of the bread dough that is equal to the size of your fist.
Put the dough into a dish.
Add enough warm, not hot, water to produce a thin batter.
Once you have a thin batter made, add enough flour to turn the batter into a very stiff dough.
If you prefer, you can add in a mixture of flour, cornmeal or artisian flours such as rice or potato flour.
The approximate amount of dry ingredients will be close to fifty percent of the wet ingredients.
When the dough is stiff, use a rolling pin to make a flat dough that is approximately three-quarters of an inch thick.
Immediately cut the dough into squares that are two and a half inches on all sides.
Place the squares in a dark place where they can dry.
Once dry, the squares can be cut in half or you can cut them as you use them.
Each two and a half inch square will make two loaves of bread.
Simply use the bread squares in place of regular yeast in your recipe.
Keywords: yeast, homemade yeast, yeast for bread
Recipe Card powered by

Why Does Yeast Make Bread Rise?
Without yeast, you can still make bread, but it will not rise.
This is because yeast metabolizes the simple sugars in bread and exudes a liquid that releases carbon dioxide and ethyl alcohol.
This chemical reaction causes the dough to rise.
The alcohol mostly evaporates during the baking process.
Without yeast, this chemical reaction does not occur thus the bread is dense instead of light and fluffy.
Homemade Condiments And Baking Supplies