This small batch Instant Pot Clementine Marmalade Recipe is ideal for those times when you have access to extra Clementine's, or Cleo's as they are called down south, but don't have enough to make a large batch to can.


What Is A Marmalade
A marmalade is a thick jam-like spread with chunks of tangy flavor.
It is typically made with oranges or other types of citrus fruit, such as clementines.
Marmalade's are delicious on toast, baked goods and ice cream.
They are also used to make sauces or use a a glaze on duck.
Of course, that is just a sampling of what you can do with this clementine marmalade recipe.
There are so many delicious ways to use a marmalade in your cooking.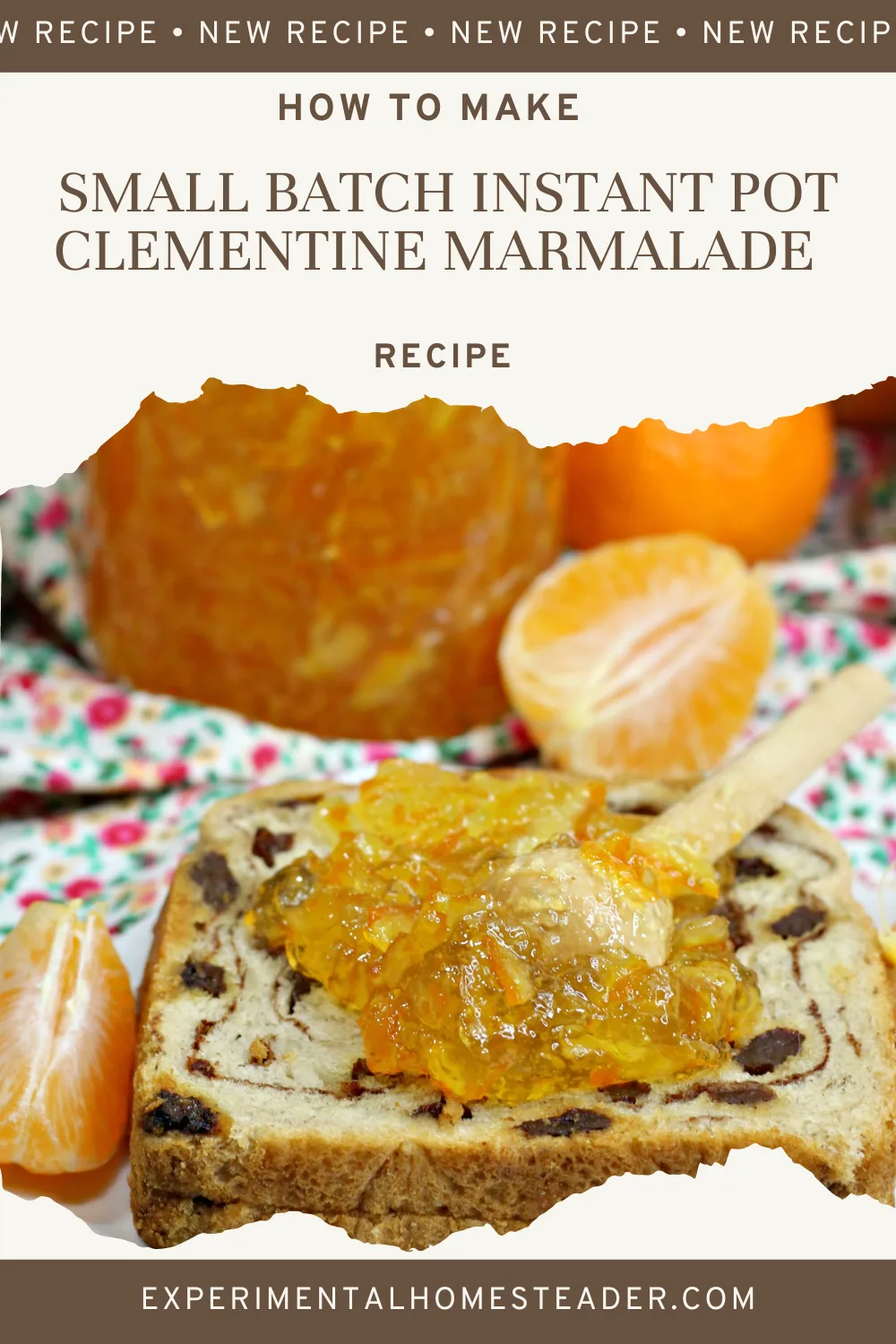 My Instant Pot Clementine Marmalade Recipe is below.
Print
Instant Pot Clementine Marmalade Recipe
Author: Sheri Ann Richerson
Prep Time:

1 hour

Cook Time:

10 Minutes

Total Time:

1 hour 10 minutes

Yield:

4 pints

1

x
Category:

Condiments

Method:

Instant Pot
Clementine bath: 
2 Tablespoon vinegar

 




Sink full of water
Instructions
Fill your kitchen sink with water.
Add the vinegar to the water and swish the mixture around. 
Put the clementine's in the sink.
Soak them in the vinegar water for 10 minutes.

 

Remove the stickers on the clementine's.
Drain the water from the sink and allow the clementine's to air dry. 
Using a mandoline or knife thinly slice the clementine's into a large bowl so you can collect the juice from them. 
Place sliced clementines into the Instant Pot along with any juice that is in the bowl.
Add 1 cup water to the clementine's in the Instant Pot.
Place lid on the Instant Pot and make sure it is sealed.

 

Close the vent.
Set the Instant Pot to high pressure and set the timer for 10 minutes.

 

Allow the Instant Pot to release the pressure naturally.
Remove the lid on the pressure is released. 
Add the sugar and spices to the clementine mixture inside the Instant Pot.
Stir to combine everything.

 

 

Turn the Instant Pot to sauté . 
Sauté while stirring to combine the sugar and spices.
Cook until the mixture is a soft gel that moves slightly when touched with the tip of the spoon. The texture will be similar to a thick honey.
Turn off the heat.
Allow the marmalade to cool in the Instant Pot for 20 minutes.

 

Use a ladle to spoon the marmalade into pint jars.
Leave a 1-inch clearance at the top.
Seal with lid and place the jars upside down to cool for 3 hours.

 

Place the jars in the refrigerator.

 This is best used within a week once it is opened, but it will keep for up to a month in the refrigerator and six months in the freezer.
Keywords: clementine marmalade recipe, clementine recipes, clementine marmalade, marmalade recipe, instant pot recipes, instant pot recipes easy
Recipe Card powered by

My Thoughts About This Clementine Marmalade Recipe
This clementine marmalade recipe is best eaten fresh, but you can freeze it.
It does not contain pectin or any other type of settling agent typically used in jam, jelly and marmalade recipes, so I do not recommend canning it.
However, clementines do contain a large amount of natural pectin, as do many other fruits such as pears and apples, so getting the marmalade to set up without the addition of pectin is not an issue.
I really hope you will give this recipe a try and that you enjoy it.
Feel free to leave questions and comments below!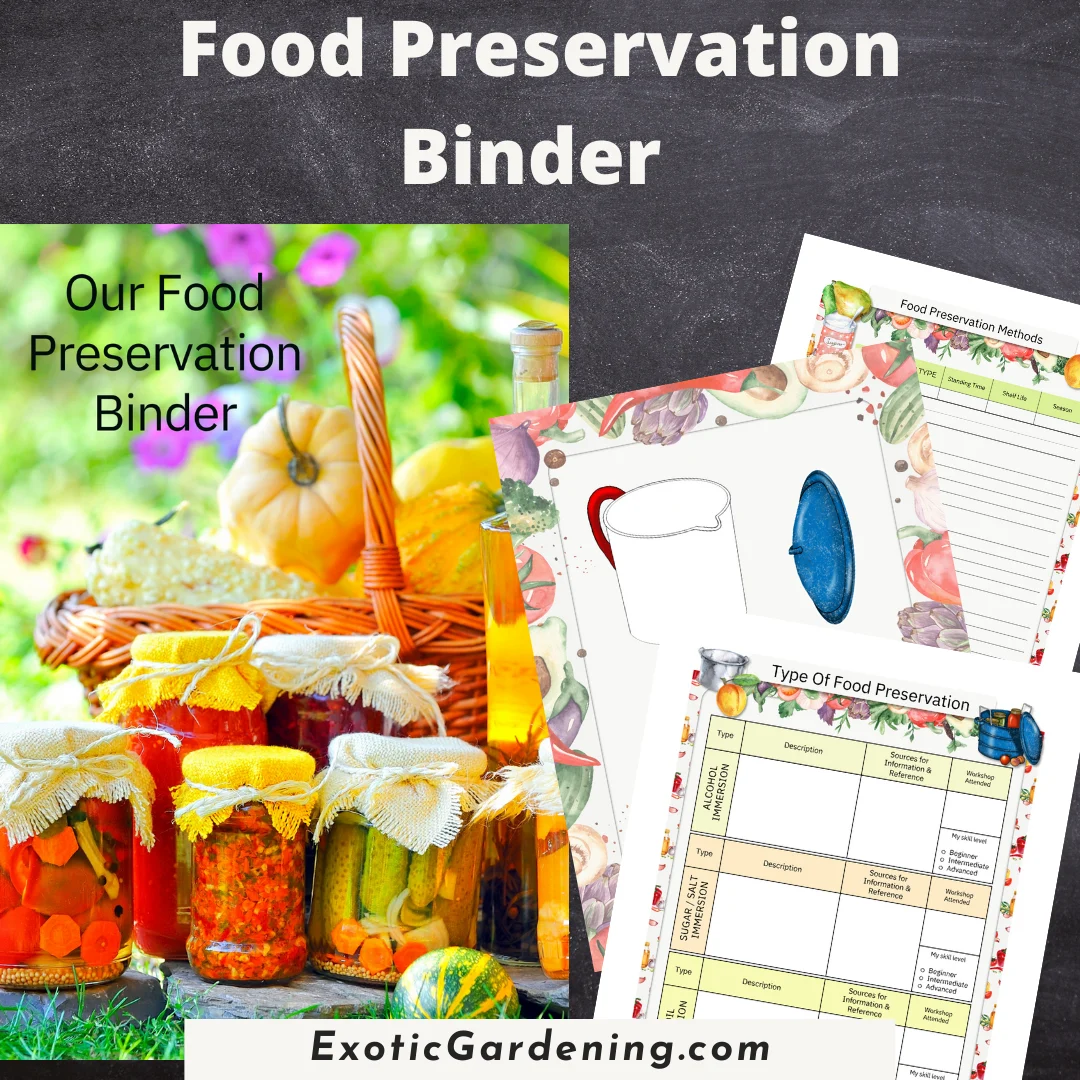 Jams, Jellies & Marmalades
Learn how to make rose petal jelly using fresh rose petals from your favorite organically grown roses. Try different roses for unique flavored jelly.
This Queen Annes lace jelly recipe is one of the many Queen Anne's lace uses. Be sure you are using the right plant for edible recipes.
This homemade strawberry jam recipe is one of the easiest strawberry freezer jams you will find. This is a great way to preserve strawberries for winter.