Disclaimer: I did receive my Instant Pot at a reduced price in exchange for my honest review. All opinions are my own. I also include links to products I recommend from companies I have a referral relationship with. I will be compensated if you make a purchase after clicking on my links.
This instant pot pressure cooker bone broth recipe is absolutely delicious – and it was easy to make too.

Oxtail beef bones are available at many butcher shops.
If they don't have them, ask if they can order them.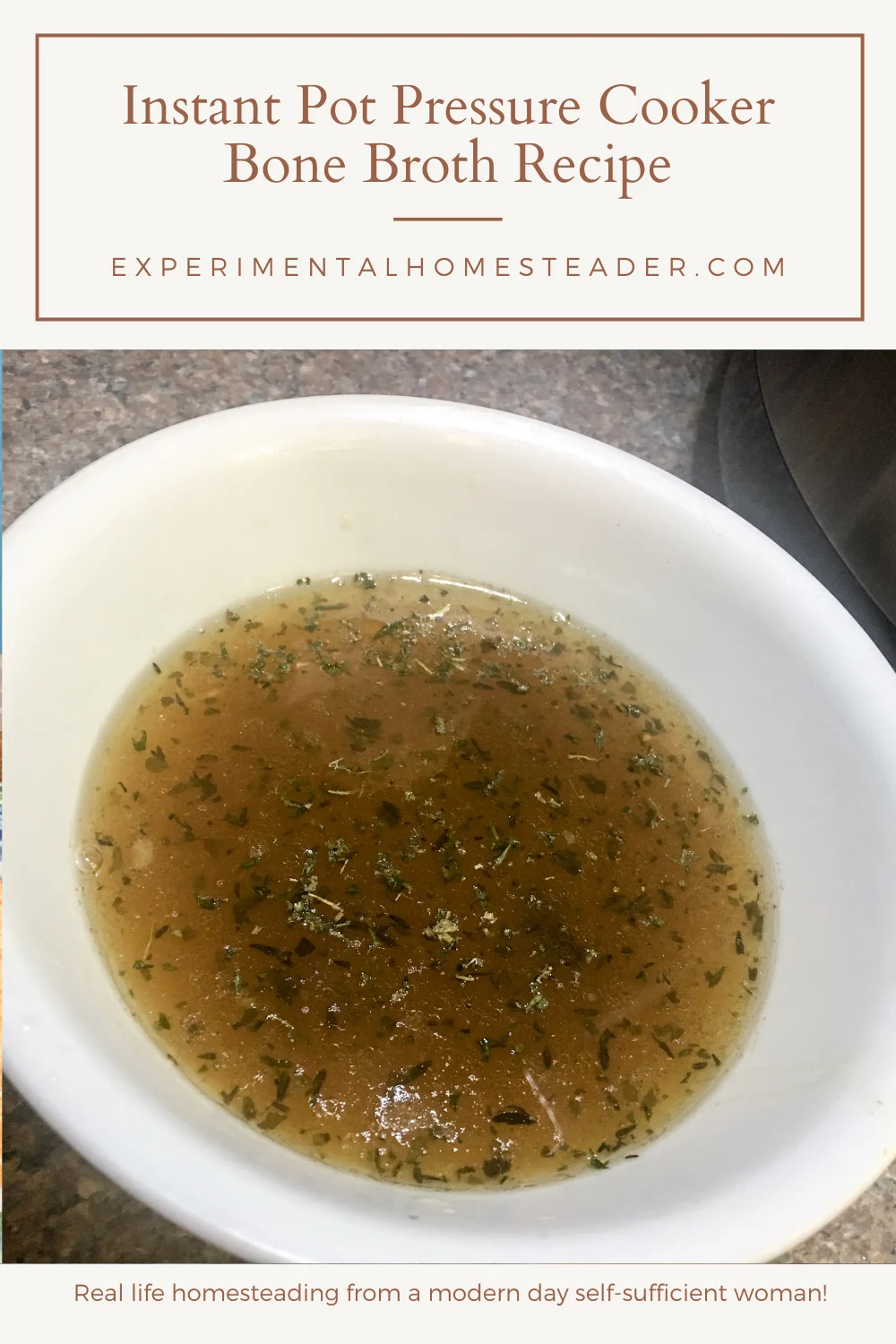 Print
Instant Pot Pressure Cooker Bone Broth Recipe
Bone broth is delicious and good for you. There are so many ways you can use this broth once it is made.
2

Oxtail Beef Bones

2 Tablespoons

oil or rendered beef fat
Beef roast .04 pound (save this from pot roast leftovers)

3 1/4 cup

water

1/2 cup

red wine

4

sprigs parsley

2

sprigs thyme

1

bay leaf

1 teaspoon

black pepper
Instructions
Preheat the oven to 375 degrees
Brush the oxtail bones on all sides with either rendered beef fat or vegetable oil.
Bake the oxtail bones in the preheated oven for 45 minutes.
Place the leftover pot roast in the bottom of the instant pot and brown it. It is ok if the leftover pre-cooked meat is frozen. I used the meat setting and did not put the lid on. If you do not have any leftover pot roast you can use any type of beef and cook it in the bottom of the instant pot.
Once the pot roast is brown, add the oxtail bones to the instant pot.
Add the wine, seasonings and water.
Place the lid on the instant pot and program it using the bone broth setting. My instant pot only allows me to program it for 40 minutes on the bone broth setting, so when the timer went off, I just started the bone broth setting over again.
Cook the bones, pot roast and seasonings for a total time of 2 1/2 hours at 15 psi.
Use a gravy separator to separate the grease from the actual broth. Do not throw the grease away. You can freeze it in small ice cube trays – or as one lump sum – to use in cooking just like oil, but do keep in mind it is going to have a beef flavor.
Notes
Tip: Most instant pots are pre-programmed for 15 PSI. For those programmed at 11 PSI simply cook this 5 to 10 minutes longer.
Keywords: instant pot, bone broth, instant pot bone broth
Recipe Card powered by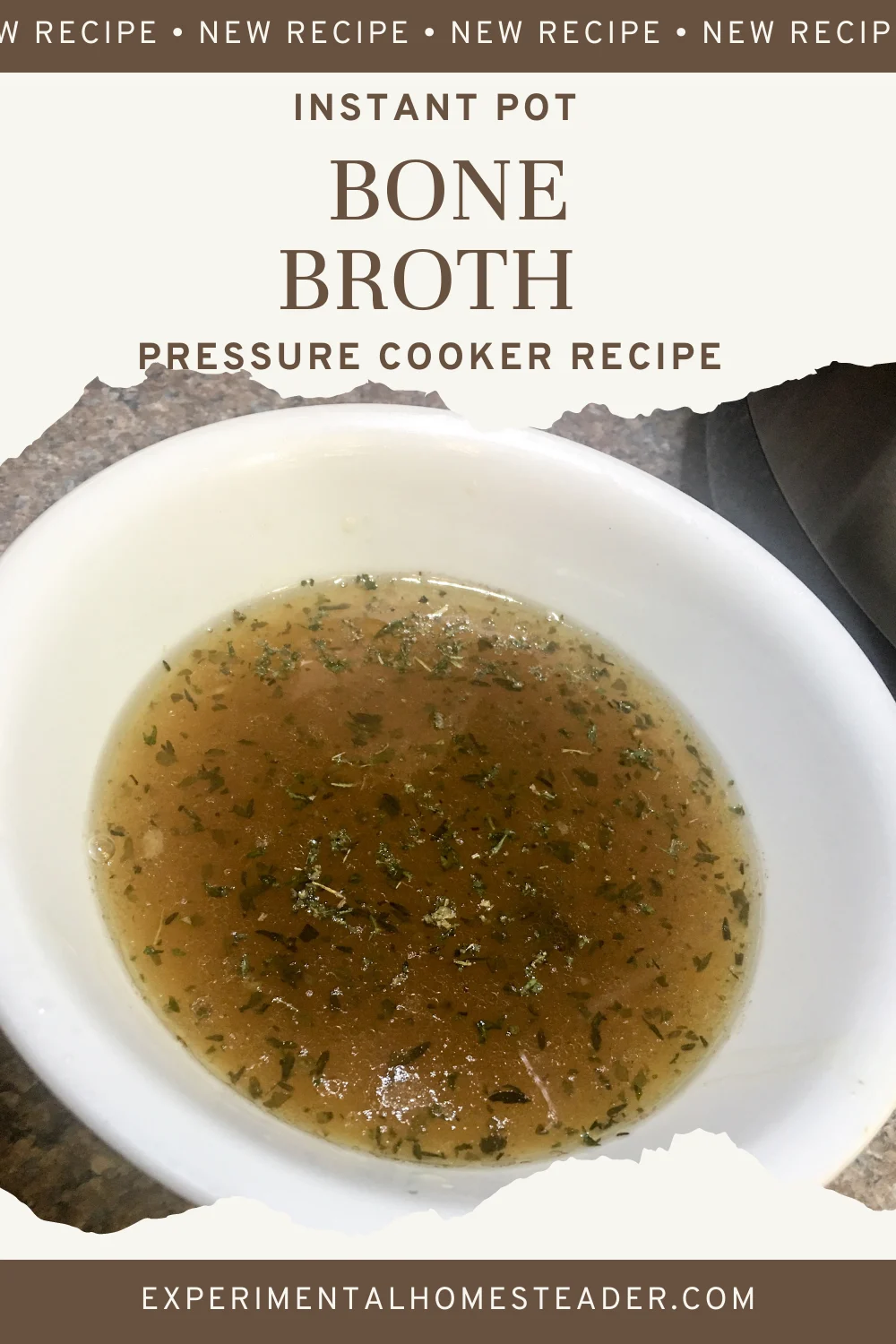 SaveSave
SaveSave
SaveSave