This freezer recipe for poached pears in wine sauce is an interesting combination of flavors that combine beautifully.
The finished pears can be eaten plain or served on top of ice cream or a sponge cake.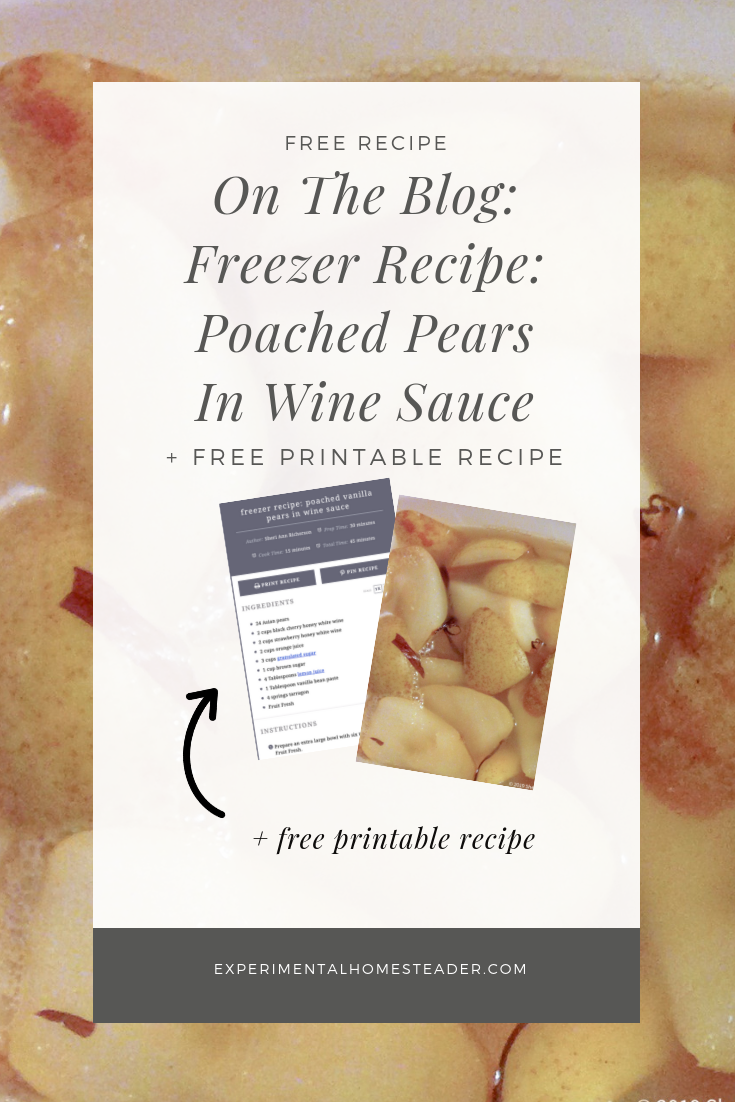 The Story Behind This Poached Pears In Wine Sauce Recipe
I'm always looking for new flavor combinations and new ways to preserve the produce out of my garden.
Some years are better than others when it comes to the amount of produce each plant provides.
This year was the second year my Asian Pear tree produced.
I picked about 1/4 of the offerings and ended up with 47 pounds and 13 ounces of Asian Pears.
That's a lot of pears to deal with.
The remaining pears on the tree will be donated to people – and of course a few shall be left as offerings to bees and wildlife.
However, the decision needed to be made quickly on the best way to deal with what I had harvested.
Preserving The Asian Pear Harvest
Asian Pears are different from your typical pears because they are slightly crunchy and need acidifying if you intend to preserve them for winter use.
Last year I simply stored them in my crisper drawer where they remained good for approximately three months.
This year I had many more and thus created this poached vanilla pears in orange, black cherry, strawberry honey wine sauce.
I ended up with four quarts of pears to freeze.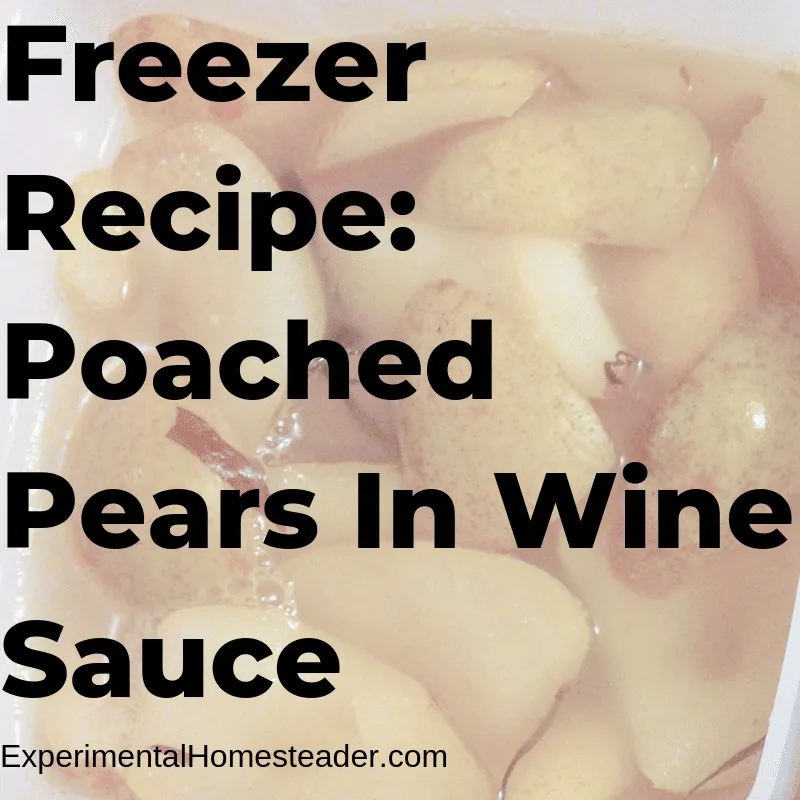 The Poached Pears In Wine Sauce Recipe
Here is my recipe for the poached pears in wine sauce.
I chose to combine two separate types of wine that I had left in the refrigerator, however should you not wish to do this, simply choose one type of wine to use.
Or try your own flavor combination choosing a different variety of a honey wine.