Disclaimer: I received this item for free or at a reduced price in exchange for my honest, unbiased review. All opinions are my own.

This food dehydration tutorial not only explains what dehydration is, but also explains where to get food to dehydrate, what you need to get the job done, the advantages of dehydrated food, how to use it and what the average shelf life is!
Dehydration is a way that you can preserve meat, fruits and vegetables while also saving precious freezer space plus you know your food is going to be ok even if the electricity goes out.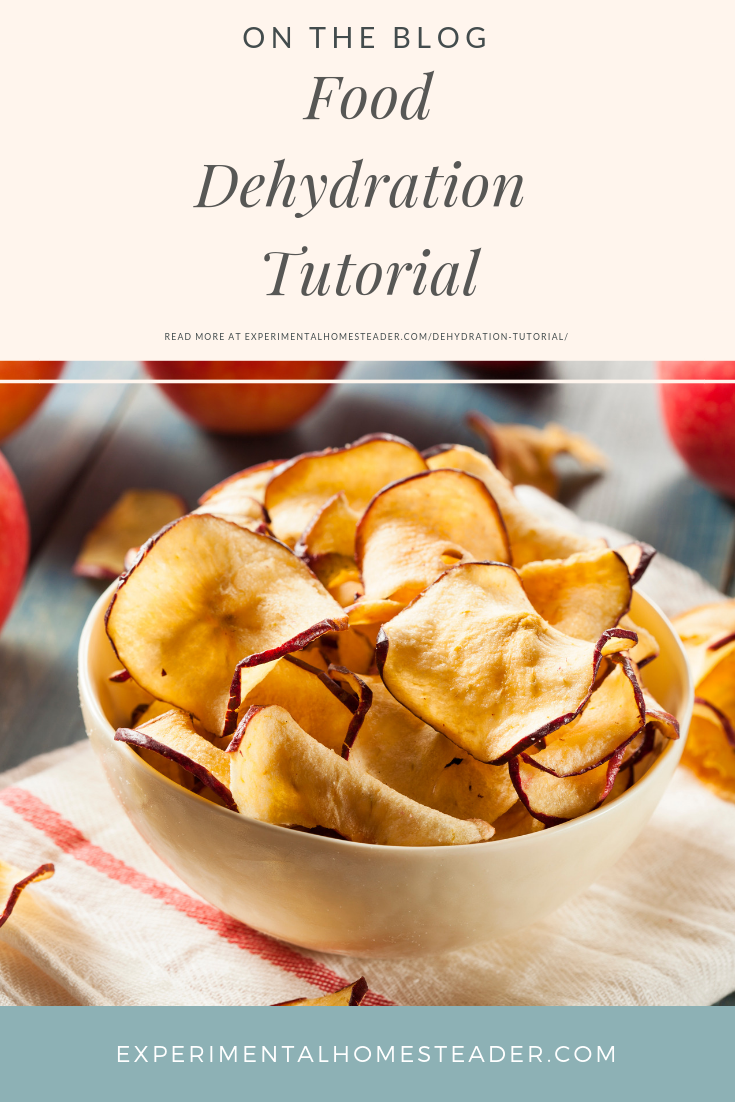 Food Dehydration Tutorial Basics
The basics of dehydrating are pretty simple.
You wash your food, cut it into pieces that are the same size, put it in your dehydrator with space in between each piece, set the heat level, dry and store.
Yes, it really is that simple.
Even better while your food is dehydrating you can attend to other tasks like laundry, making dinner or even weeding your garden! I dehydrate a lot of herbs because that is the best way to store those.
I have dehydrated vegetables, jerky and edible flowers as well.
When it comes right down to dehydrating food, every single thing you dehydrate has its own specific temperature and processing time requirements, which is why this dehydration tutorial does not cover individual items.
The Farmers Market
When dehydrating, as with all other culinary techniques, the fresher food you start with, the better the results are going to be.  
If you want that amazing taste like it just came from the farm and don't grow everything yourself, go where you can get good products, especially organic ones.
At your local farmers market you can buy in bulk, do one large batch of dehydrating and then have enough of your goods for the whole winter or longer.
Plus you have the advantage of getting to know the sellers.
You can buy when the product is in season and save money.
What You Need To Dehydrate Food
While you can use your oven or microwave for dehydrating, if you plan on doing a lot of it get yourself a multi-tiered dehydrator so you can do a lot of one item or several different items at the same time, which saves electricity.
You will also need air tight storage units (bags or glass jars work fine), a good kitchen knife, and labels.
That's pretty much it.
I prefer to store my dehydrated food in glass canning jars and use the plastic lids that go on canning jars to seal them.  
I have also found that sometimes you end up with more food than you have dehydrator space.
One year I ran a total of 7 dehydrators around the clock for 2 months solid.
I burned them up but had a lot of food stocked up.
In the event you cannot afford an electric dehydrator or it just isn't large enough another alternative is to use window screens with dehydrator sheets spread out on them.
The advantage of using dehydrator sheets on window screens is it keeps your food clean.
The 14″ by 14″ dehydrator sheets by Simple Royal are nice.
They are flexible, reusable and resizable – just cut them with any pair of scissors so they fit where you want them to plus they are made of Teflon so they are non-stick.
When you are done with them, simply wipe them down with warm, soapy water and allow them to lay flat to dry.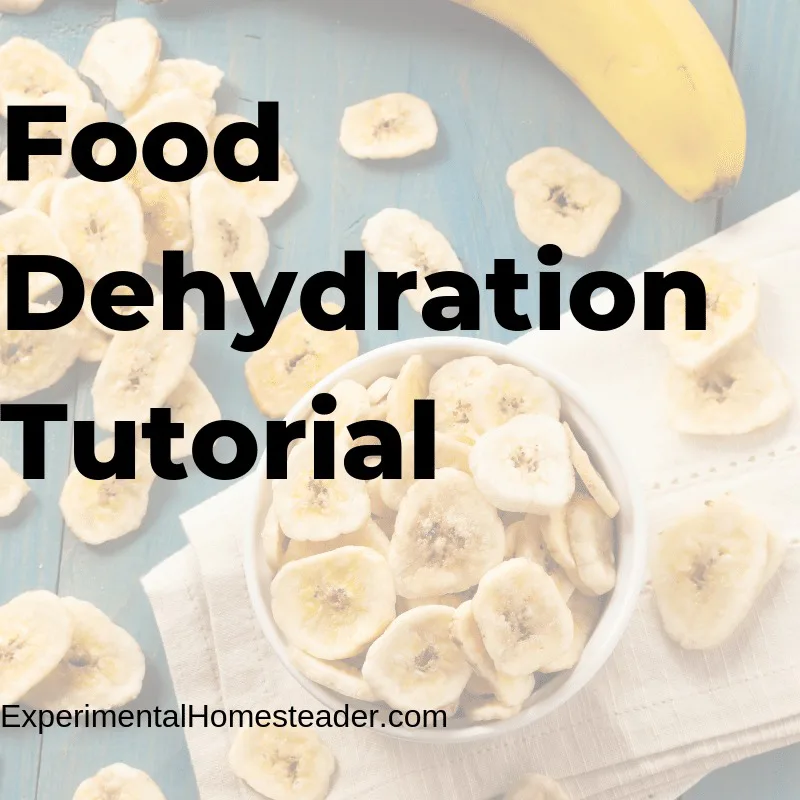 Advantages of Food Dehydration
Besides saving storage space, there are several other advantages to dehydrating.
First, it helps create a waste-free kitchen.
All those ends and pieces that normally get thrown out now get put to work.
Carrot tops, celery ends, fruit rinds – all of it can be used in dry form or in re-hydrated form after storage.
Second, you can pre-season your foods so that when you use the dehydrated form, there is no spicing necessary.
This is a great time saver.
Third, dehydrated goods make a great foundation for gift items when creating kitchen baskets during the holidays.
How To Use Dehydrated Food
So how can you use the food you dehydrate?
You can use it as it is for soups, stews, baking etc. bearing in mind that the dry item absorbs moisture, so adjust your recipe accordingly.
Make fruit into leathers for a refreshing and healthy treat.
Dry things that would otherwise create a sticky mess in shipping, like mango flavored honey dehydrated and powdered.
In this form you can add it to anything where you would enjoy both the sweetness of honey and the flavor of the fruit.
Powder the resulting items like vegetables and use them for soup stock.
Get creative!
Shelf Life Of Dehydrated Food
Once dehydrated, if properly stored dehydrated food stays fresh for at least a year.
Sometimes I have had dehydrated food last a lot longer.
I put food grade silica packets in my jars after I dehydrate my food to help absorb any excess moisture.  
Be sure to keep your containers of dehydrated food in a cool, dark place.
Freezing it in airtight bags is also an option.