Have you ever wondered how to make a sauce for steak at home?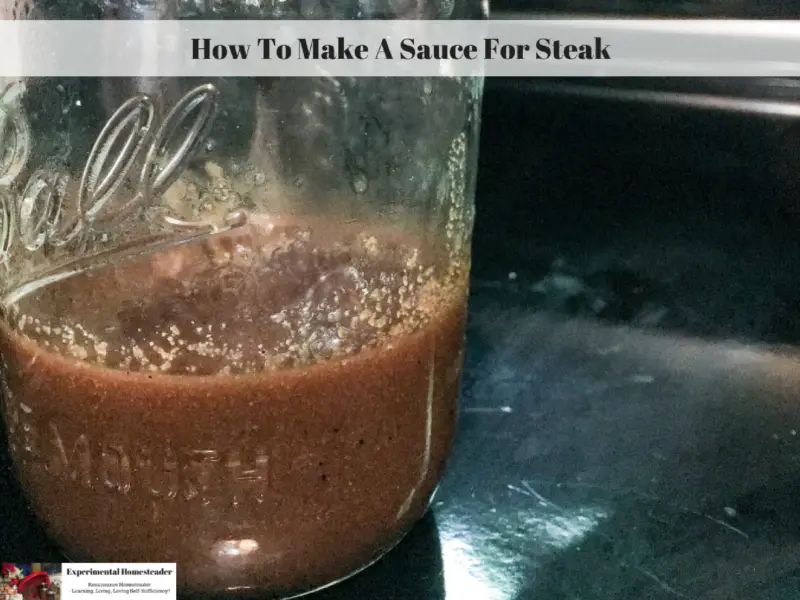 Not only is it super easy, but the sauce tastes better than any steak sauce I have purchased.
Another thing I really like is I can add extra ingredients if I want to.
This works great if you are making a special steak recipe using unusual spices because you can add those spices to the steak sauce so they compliment the recipe.
Here is my basic steak sauce recipe.
There are also links below to products I recommend from companies I have a referral relationship with. I will be compensated if you make a purchase after clicking on my links.
Print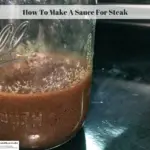 How To Make A Sauce For Steak
---
Ingredients
1/4 cup red wine
1/4 cup soy sauce
1/4 cup vodka
3 Tablespoon red wine vinegar
2 Tablespoon sugar
1 Tablespoon lemon juice
2 cloves crushed garlic
1 teaspoon allspice
1 teaspoon crushed cloves
1 teaspoon Sriracha
2 cinnamon sticks broke in half
---
Instructions
Combine 1/4 cup red wine, soy sauce, Sriracha sauce and crushed garlic in a bowl and set aside.
Combine vodka, allspice, crushed cloves and the broken cinnamon sticks in a bowl and set aside.
Put the sugar and 3 Tablespoons red wine vinegar in a cast iron pot or skillet and caramelize over medium heat.
Add in the red wine mixture and stir well.
Strain the vodka mixture to remove the spices.
Add the strained vodka to the cast iron pot.
Add the lemon juice and stir to combine.
Bring this mixture to a boil and cook until the mixture thickens. This takes about 5 minutes.
Bottle and refrigerate, use as a marinade or as a steak sauce for beef.
Notes
Note: Be sure to use whole spices. Ground spices add a grittiness to the steak sauce. If you are using the sauce as a marinade however and want a thicker sauce, ground spices are perfect for that.
Be sure to sign up to get your FREE recipe card that is a perfect fit for a 3″ x 5″ recipe box. In addition to getting the custom recipe card, you will also be signed up for our newsletter so you will always be up to date on new posts and get great recipes right in your inbox!
Be sure to take a moment to download your free printable recipe card. The card is is standard 3 inch by 5 inch design with blank lines that you can print onto card stock (affiliate link), write your favorite recipes on and add to your personal recipe collection. Before you go, make sure to sign up to get your FREE recipe card.

I highly recommend the following articles:

Use the buttons on the right hand side of the page to share this article with friends or family who might find it useful. Pin the picture below to your pinboard on Pinterest for future reference.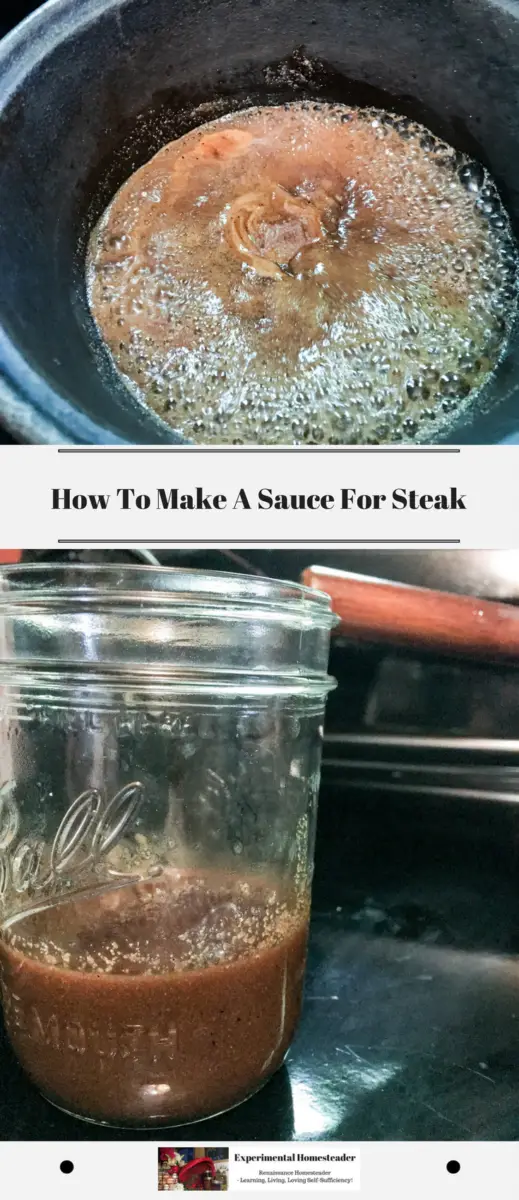 SaveSave
SaveSave
SaveSave
SaveSave