Choosing the best cast iron cookware is simple if you know what to look for ahead of time.
Cooking in cast iron pans is a great way to prepare delicious food as well as save money.

This is because once you purchase quality cast iron cookware, as long as you take care of the cast iron pots, pans and skillets, you will never have to purchase them again.
Cast iron pans are literally a once in a lifetime purchase, cast iron is non-stick and able to be used over a campfire, on a wood stove or in an oven or on top of a stove as long as it is not a glass top stove.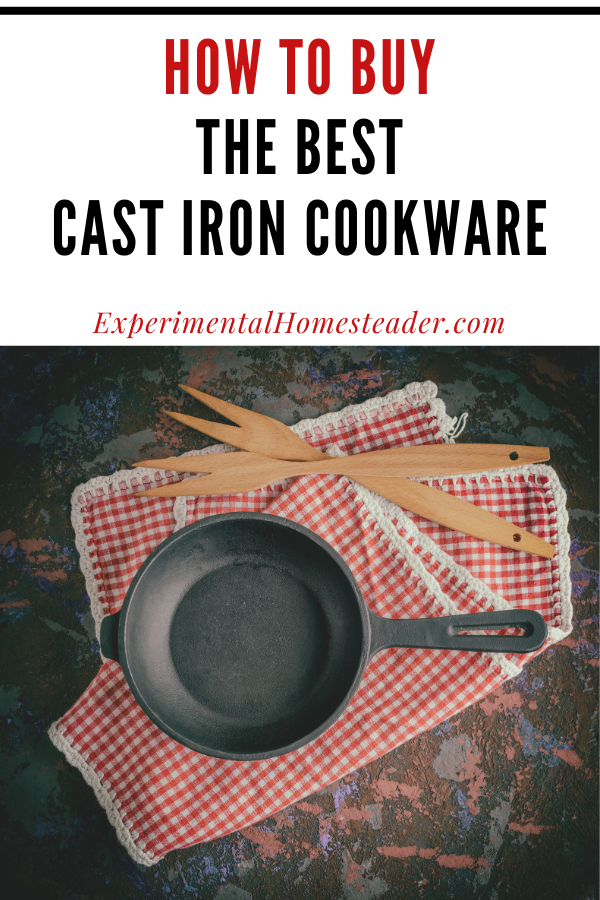 How To Choose Cast Iron Cookware
There are a few things you need to decide before you start shopping for cast iron cookware.
The first decision you must make is to choose the type of cast iron cookware you want – enameled cast iron pans or traditional ones.
There are advantages and disadvantages to both types of cast iron cookware.
Personally I prefer traditional cast iron cookware because the enameled cast iron cookware tends to discolor after you have used it a few times, especially if it is a light colored enamel.
Enameled cast iron cookware does not leach iron into your food, nor does it rust the way traditional cast iron will if it is not seasoned correctly.
Traditional cast iron cookware does not discolor the way enameled cast iron cookware does.
Next, you need to choose whether you are going to buy brand new cast iron cookware or used.
Sometimes it is nice to just start out with brand new cast iron as long as you are willing to season it correctly yourself right from the start.
While some cast iron cookware claims it is pre-seasoned when it arrives, the best way to insure your cast iron is correctly seasoned is to season it yourself as soon as it arrives.
The next step is to decide which pots, pans or skillets you need.
Think about what you cook and the types of pots, pans or skillets you use and slowly replace those with cast iron cookware – or in the event you have not already bought cookware, start out by buying cast iron.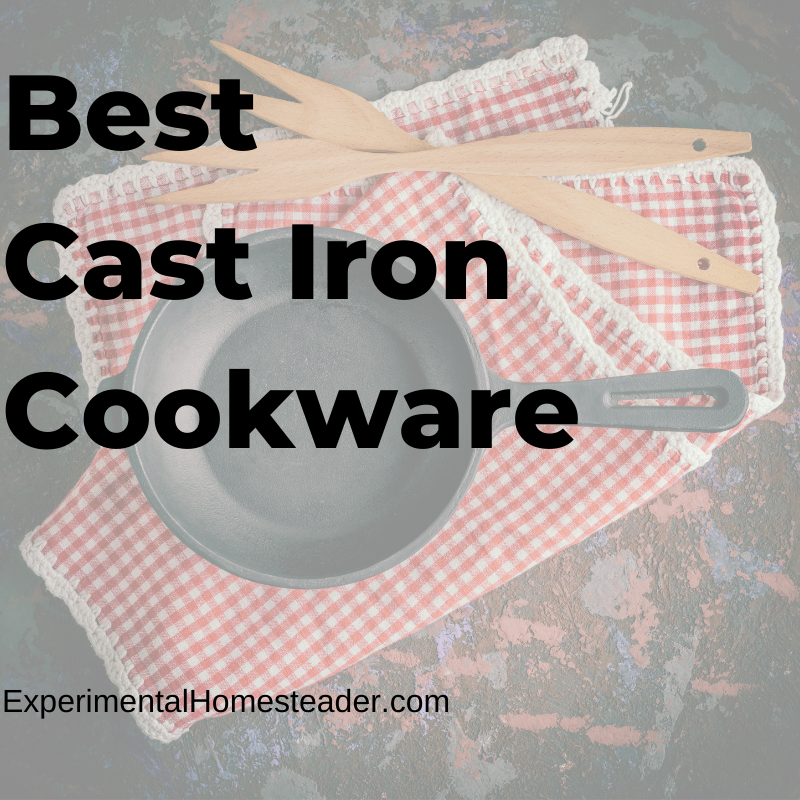 Best Cast Iron Pans
Best Cast Iron Roasting Pan And Accessories
In addition to regular sized cast iron pots and pans, you might wish to have a larger pan such as a cast iron roasting pan for holiday turkeys or even a ham.
I have this particular cast iron roasting pan and I absolutely love it!
I have made a lot of roast chicken in it and of course turkey.
In fact, my go to recipe is this cast iron roasting pan turkey breast recipe.
When cooking with cast iron, it is important to have the right hot pads and a few other necessities to use with your cast iron pans and also to help you properly take care of them.
Here are a few items I recommend:
Dutch Oven Cast Iron Pot Recipes