This recipe for frozen blueberries is quick and easy.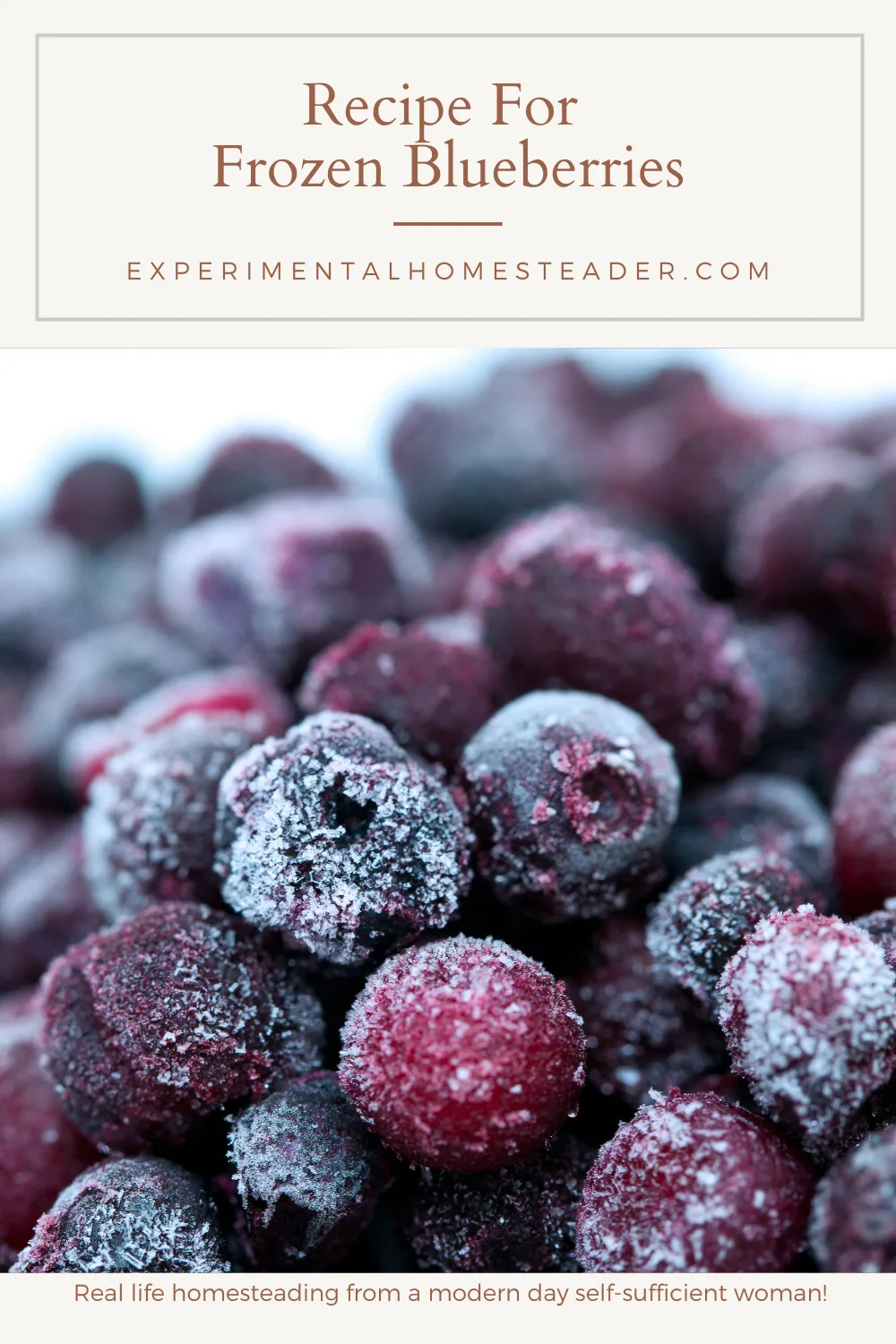 Why Freeze Blueberries?
While I prefer to can my blueberries instead of freezing them, there are many good reasons to freeze them as well as many recipes for using frozen blueberries.
Freezing blueberries is relatively simple and fast.
To begin choose ripe blueberries with no visible damage such as cuts, bruises or insect bites.
Organic blueberries are best but use whatever blueberries you can find.
I know they are often on sale in stores – and not organic.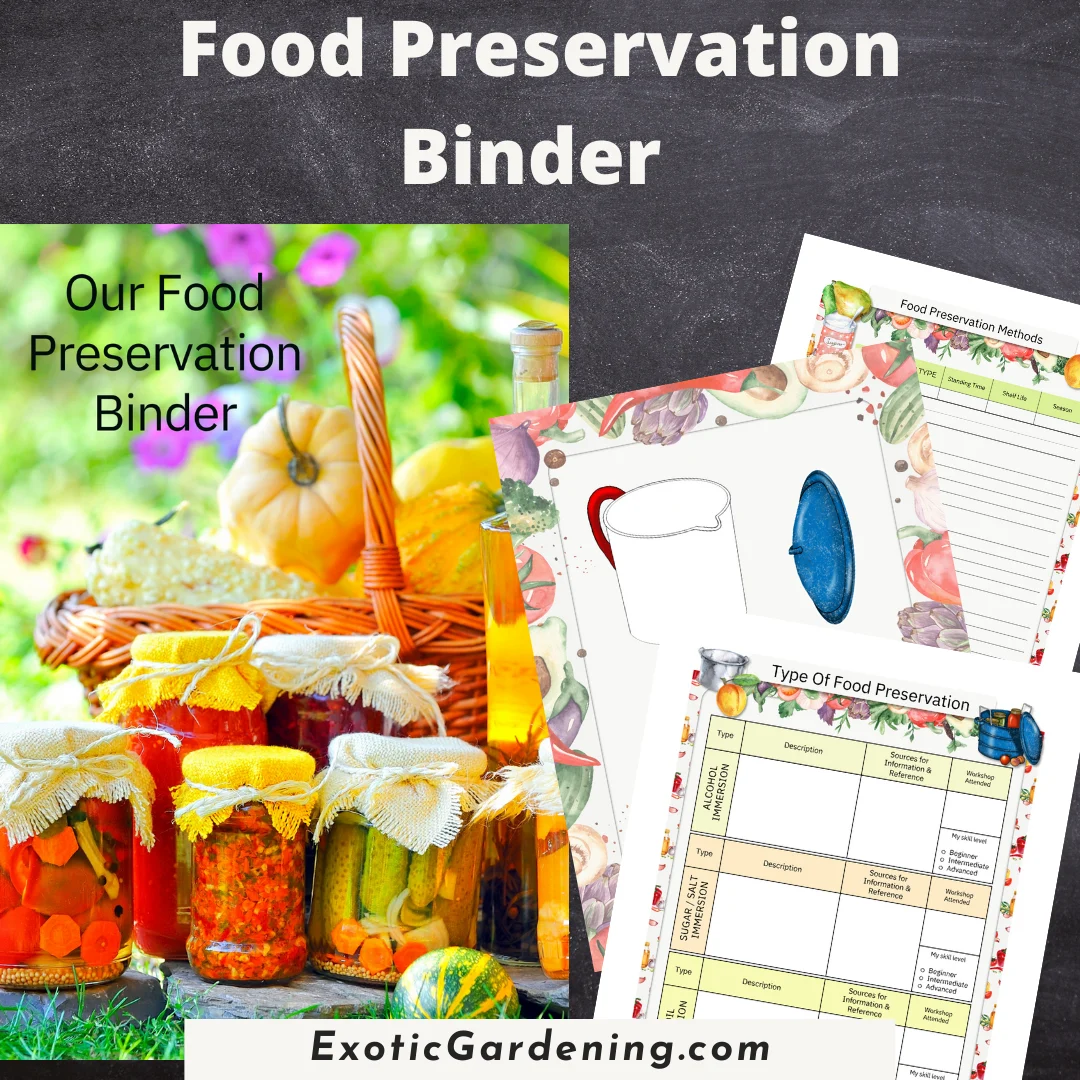 Wash The Blueberries Throughly
I use a fruit and vegetable soap to help remove some of the pesticide residue.
While it does not get it all, it is certainly better than not using anything.
Once the blueberries are washed, sorted and I have made sure all the stems are removed,
Dry The Blueberries
I set mine aside to let them dry.
Normally I put cloth towels down on the table with one layer of white paper toweling on top just to make sure that lint from the towels does not get on my berries.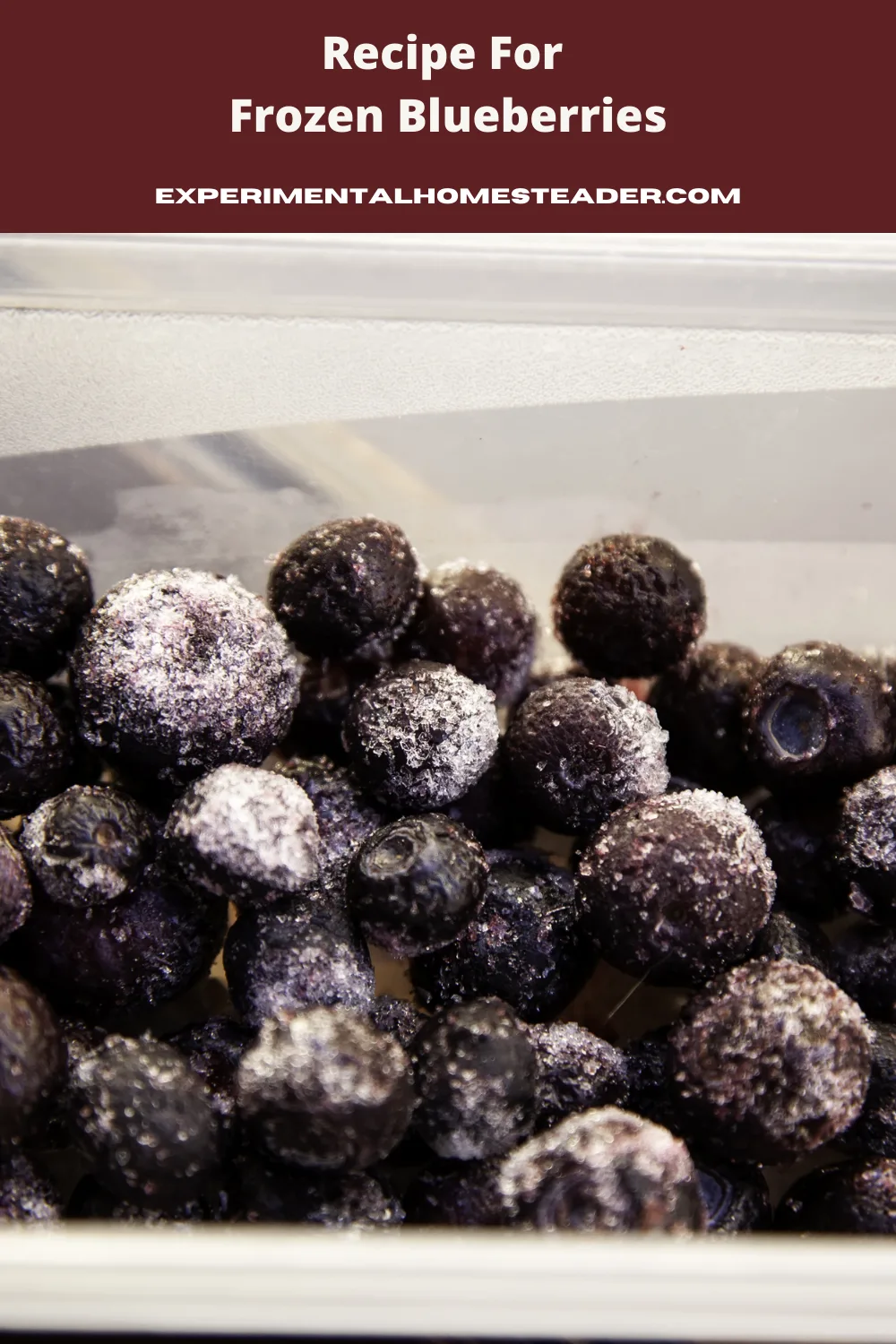 Freeze The Blueberries Individually
Once they are dry, I lay the berries side by side on a cookie sheet and place those in the freezer.
I do not stack the berries at all.
If I have more than I can fit on one cookie sheet, I just use another cookie sheet or wait until I take the berries out of the freezer and re-use that cookie sheet.
Be sure to use a cookie sheet with edges so your blueberries do not roll off the cookie sheet.
Some people leave their blueberries on the cookie sheet in the freezer overnight, some only leave them for a few hours.
The rule of thumb for doing this correctly is to leave them on the cookie sheet in the freezer until the are froze solid.
This prevents them from sticking together once you bag them.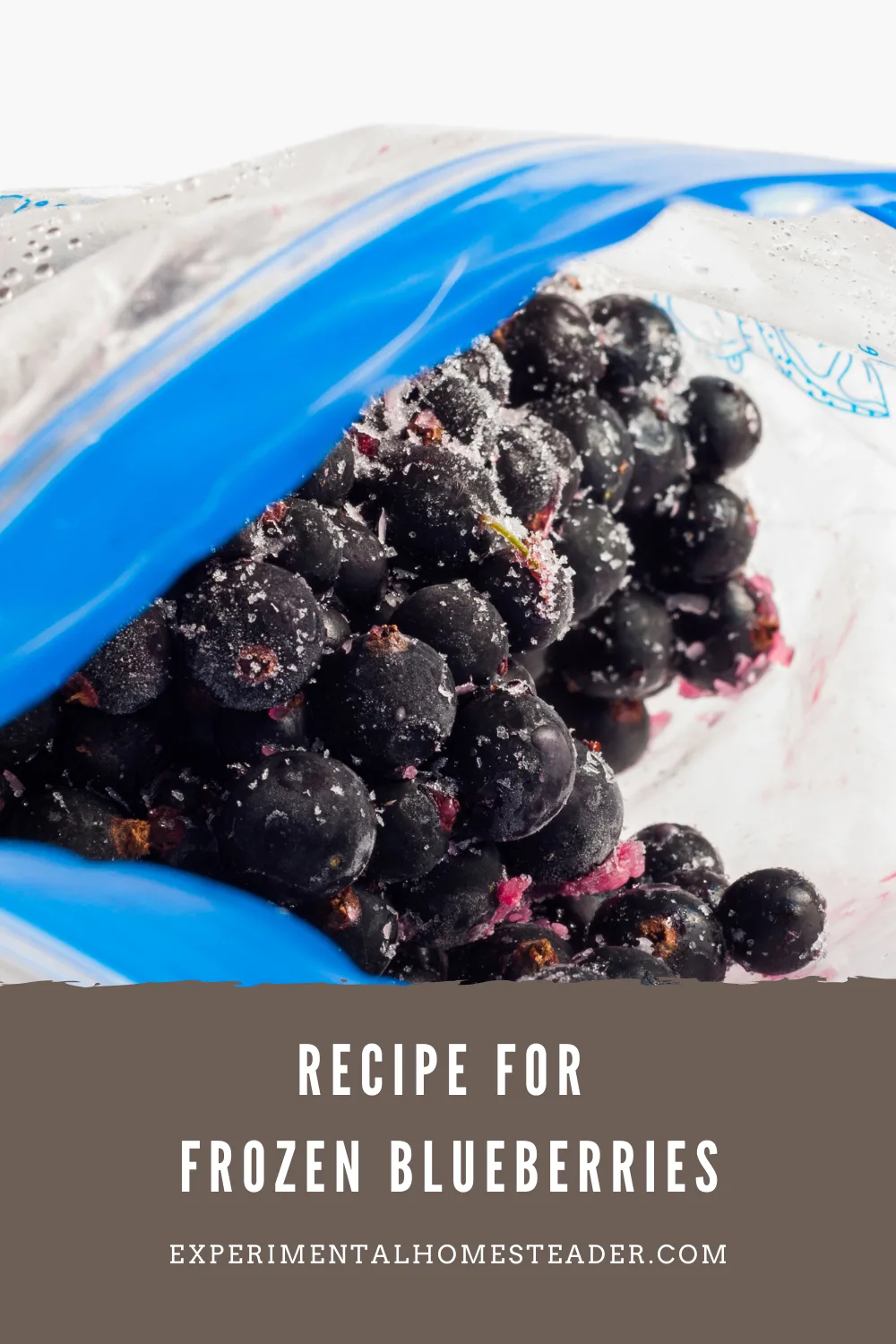 Move The Frozen Blueberries To A Freezer Bag
Once you are satisfied that the blueberries are frozen, remove the cookie sheet from the freezer and quickly transfer the blueberries to a freezer bag.
Be sure to use a freezer bag, not a storage bag. Put them back in the freezer and use them as you need them.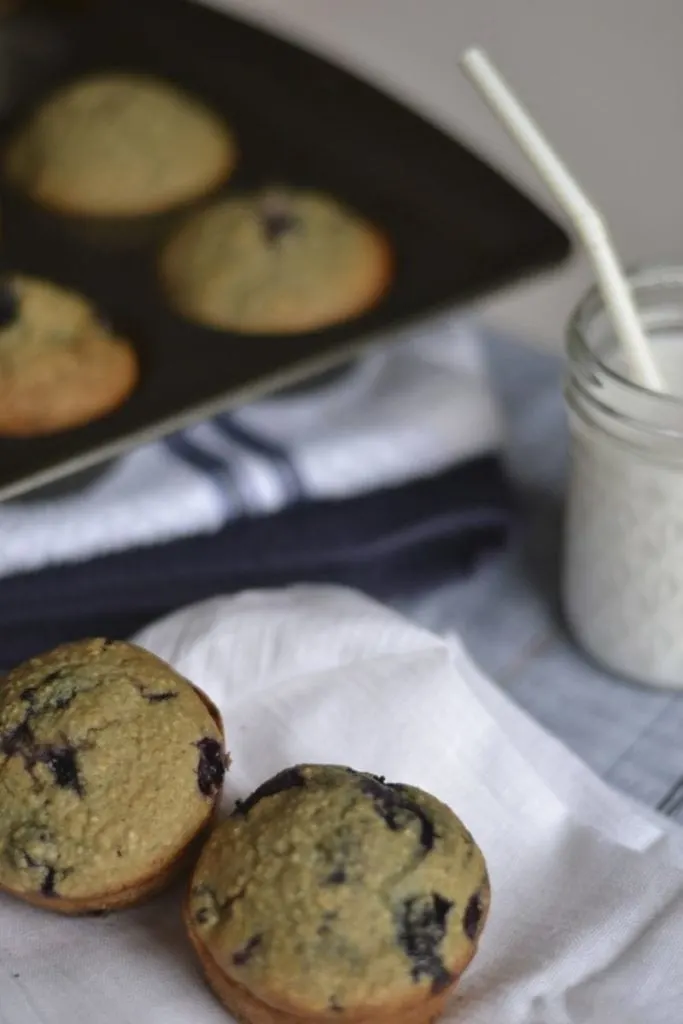 How To Use Frozen Blueberries
Using frozen blueberries is very much like using them fresh.
Sometimes you need to thaw them in the refrigerator and sometimes not.
Frozen blueberries is a tasty, healthy treat on its own.
You can also use frozen ones in smoothies, shakes and more.
You can even thaw them for use in muffins, pies and other delicious blueberry recipes.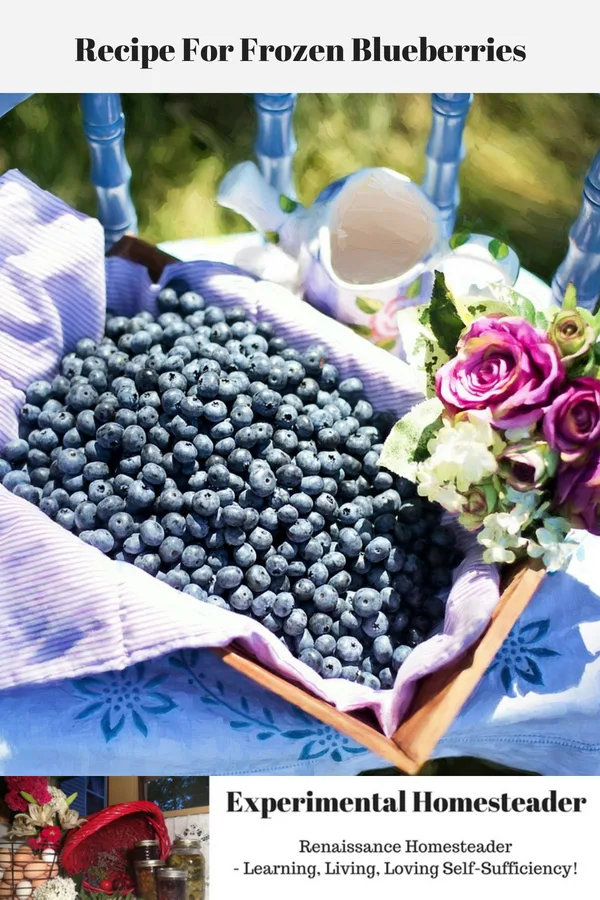 SaveSave