Alivia, my granddaughter,  loves monkey's – and I was all prepared to use my Cricut and my 72-hour free trial of the Cricut Image Library that I received by buying another Cricut cartridge to cut out monkeys for her party when my daughter said she wanted a birthday safari theme.
I did some online research to find out what cartridges had jungle animals since I did not see a cartridge that was exclusively jungle animals.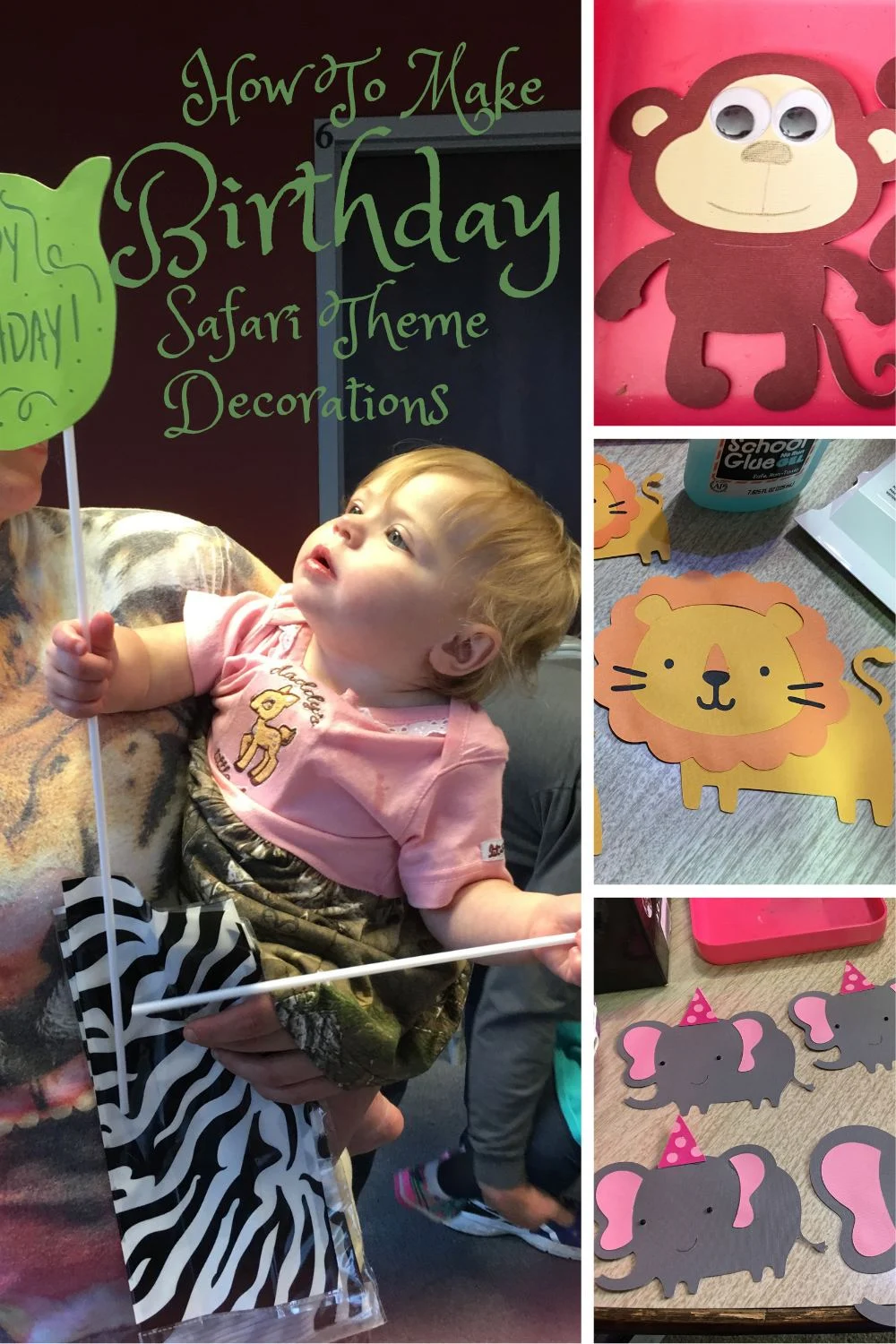 Cricut Birthday Safari Theme Cartridges
Create-A-Critter and Create-A-Critter 2 were the two that I ended up using.
I made lions, elephants, giraffes, vines and of course monkeys!
However what's a party without photo booth props, right?
I used the Photo Booths Props Cartridge to create some awesome props that the kids – both young and old – that attend the party can use for some cool photos.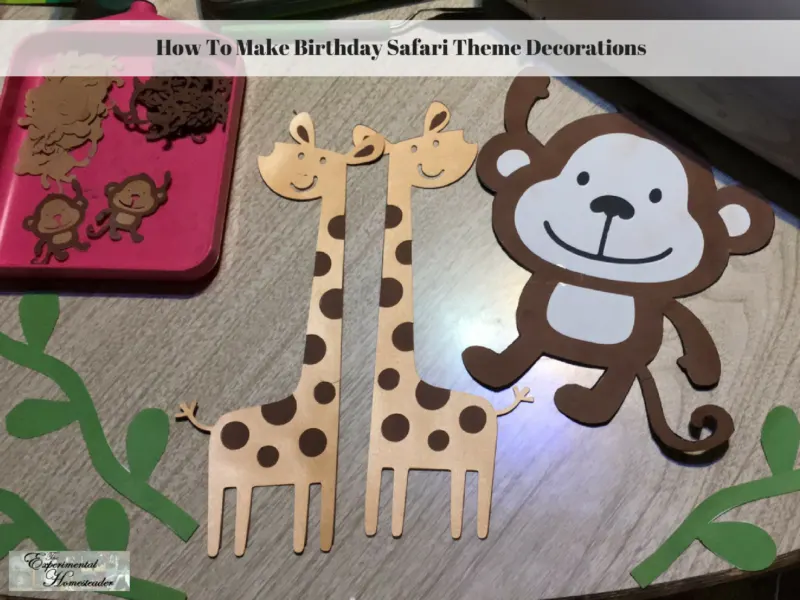 Design And Cut Birthday Safari Theme Party Decorations Using Your Cricut Machine
To make jungle theme decorations the easy way you need a Cricut.
I used my Imagine and my personal Cricuit machine to make these decorations.
I started by making a large monkey and a number of smaller ones too.
I also cut three vines for the larger monkey to hold onto once this decoration is in place.
I used card stock for the back of the monkey to make it a little bit stiffer.
I figured the smaller monkeys would work great as cupcake toppers.
Another option is to make a vine and attach these smaller monkeys so it looks like they are swinging from a vine in the jungle.
I ended up using a brown colored pencil to shade in the grey parts of the larger monkey.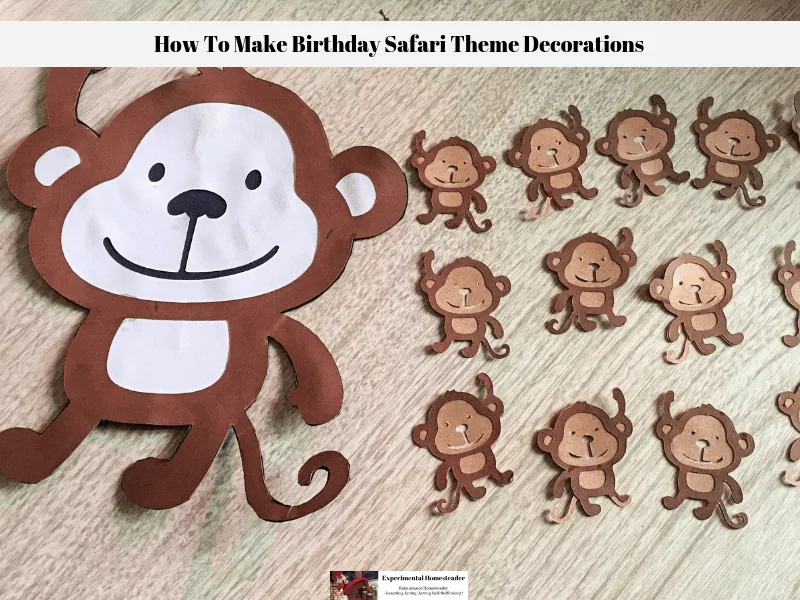 Birthday Safari Theme Party Monkeys
I also made these "party monkeys" that I found in the Create-A-Critter 2 cartridge.
I opted to use a black colored pencil to color in the nose even though it did have cut lines and to draw the mouth.
Notice the crooked line going from the nose to the mouth on the one monkey.
This was intentional to make it appear that the monkey was looking off to the side.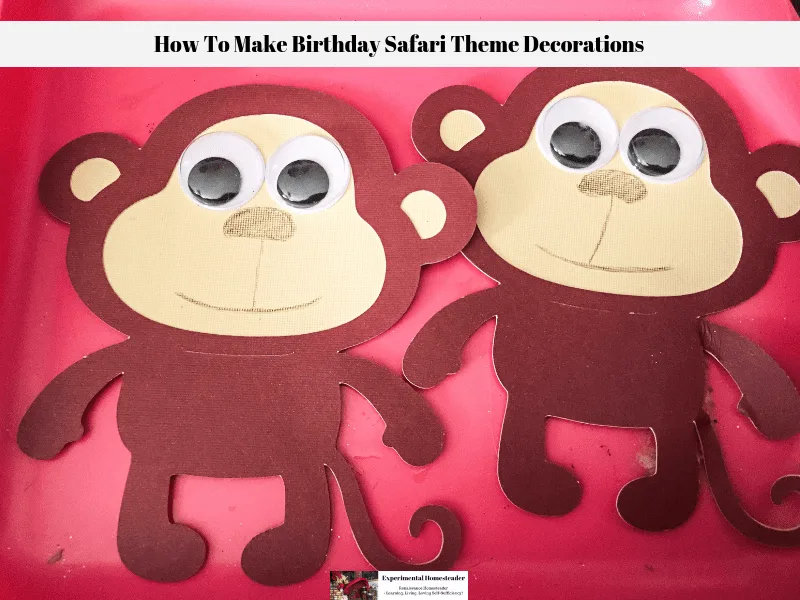 I used large google eyes as well on these monkeys.
Out of all the decorations I made for the party so far these are my favorite!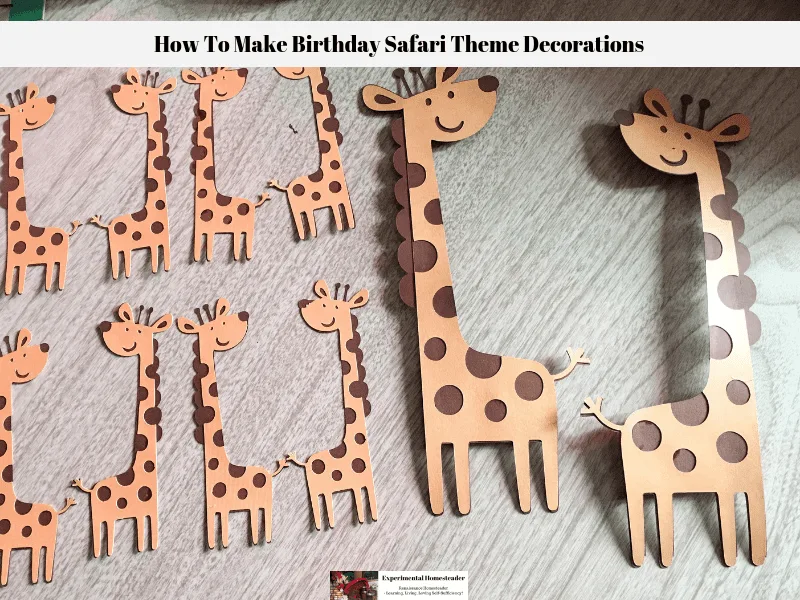 Birthday Safari Theme Giraffes
The giraffes were easy to make and only required two cuts – one for the brown back and one for the yellow front.
I made the mistake the first time around of cutting the wrong brown piece.
I realized the one I cut was missing parts so I had to go back and look again.
I love the way these turned out!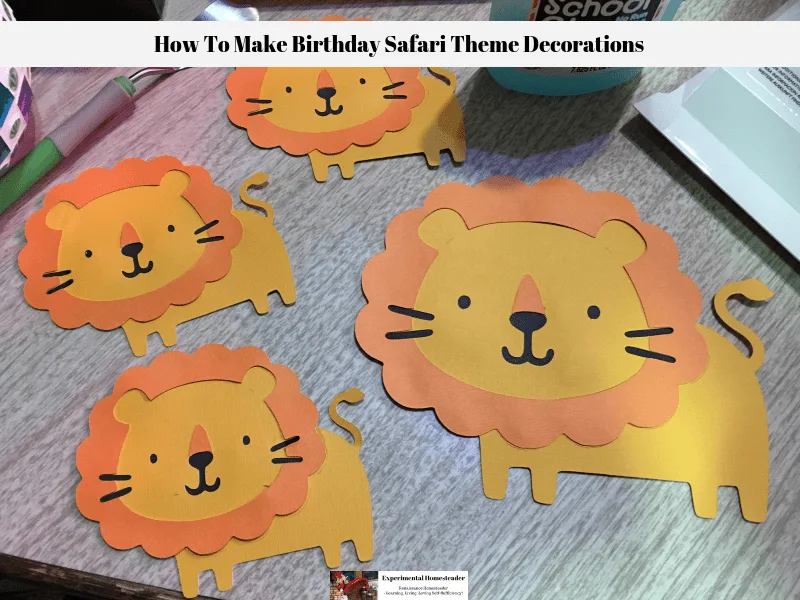 Birthday Safari Theme Lions
Of course you can't have a real jungle party without the king of the jungle – lions!
When you cut these out be sure to keep the noses.
You cut them when you cut the mane.
I made the mistake of not keeping them the first time around and had to rummage through the papers I tossed to find them.
I used rectangles of black construction paper glued to the back of the head of the lion for the whiskers, eyes and nose.

Birthday Party Safari Theme Elephants
Next I cut out the elephants.
I loved that they were designed to wear a party hat.
The piece of card stock that is on the back of the hats had to be cut by hand but I simply used the bright pink hat that the Cricuit cut out as my template then I glued the two pieces of the hat together.
Positioning the pink ear pieces did take a little time as there was no cut marks on the elephant to tell me exactly where they went.
I used a black colored pencil to draw along the mouth – which was cut.
I then chose black Rhinestones for the eyes and glued on the party hat.
I think these elephants are adorable!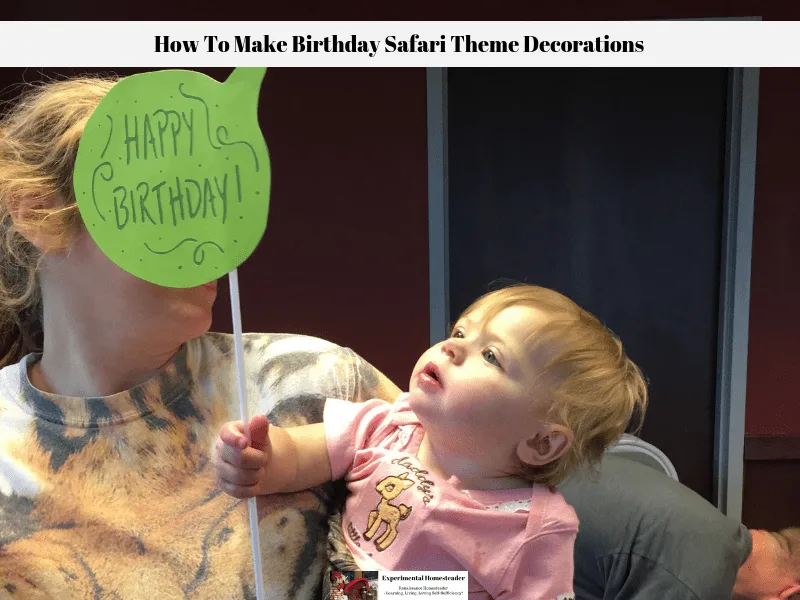 Make Your Own Photo Booth Props
Now that I had my main party decorations cut I wanted to make a few photo booth props – just for fun.
I glued the cut out image onto a plain piece of paper that made the works and images show up well.
Once that was dry, I trimmed around the edges and taped it onto a pinwheel stick.
I chose to use a pinwheel stick because it was plastic and because I had them on hand.
Here is what I came up with.
I think this party is going to be a lot of fun for everyone!
I know I had fun making these decorations – and they really were simple to assemble once the Circut cut all the shapes out!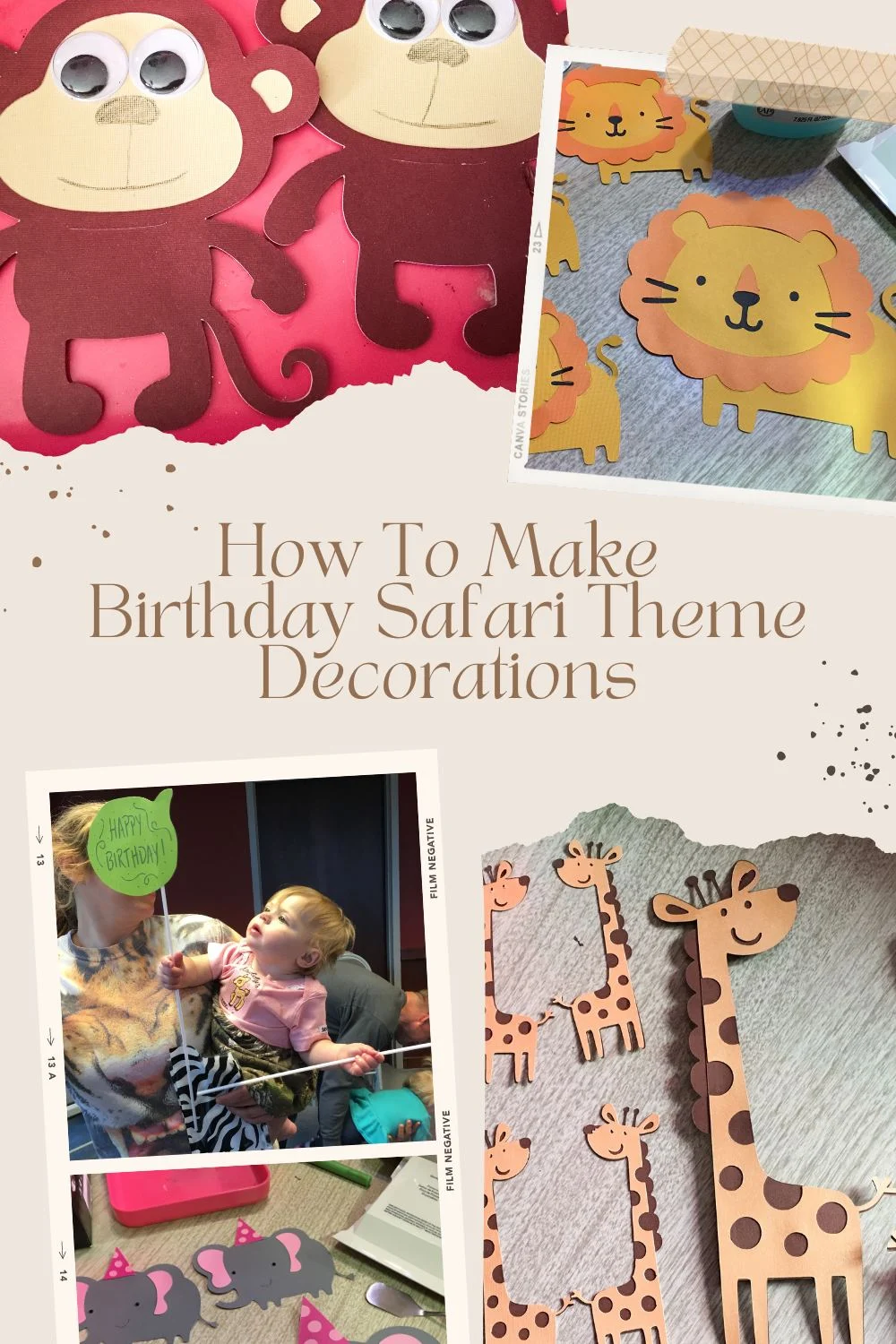 Birthday Party Safari Theme Decorations Made Easy With Cricut
I am so glad to know that I can access the Cricut Image Library in Craft Room and use my older machines to cut the designs.
While one day I do hope to upgrade and get a new Cricut for now I can still make awesome decorations and other crafts using the machines I have without having to buy multiple cartridges.
The Cricut Image Library does cost – and you can pay for it by the month or by the year.
I really like that because you don't have to pay for a whole year if you only have time to use your Cricut machine every few months like I do.
Simply pay for it when you are going to use it and then cancel your subscription.
Two other things I really loved about using the Cricut Craft Room was that it was super easy to size my images and I was able to decide if I wanted to fill the images in with colors or shapes and let my Circut Imagine print and cut my design or use colored paper on my mat.
Final Touches
In addition to what I made with my Cricut, I took a monkey cake made using a Wilton Monkey Cake Pan.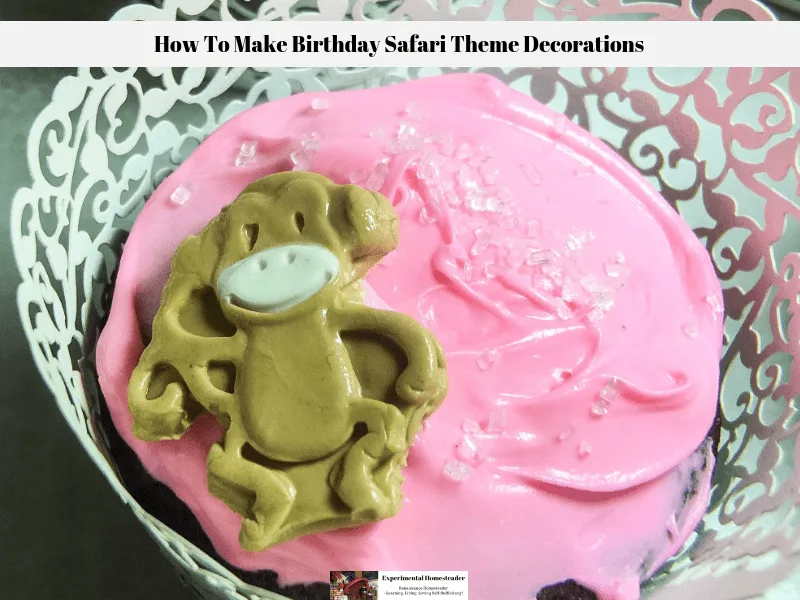 I also made cupcakes I decorated using the Wilton Fondant and Gumpaste Jungle Mold to the party!
Are you using the Cricut Image Library?
Or have you updated to Design Space?
I would love to hear your thoughts in the comments below!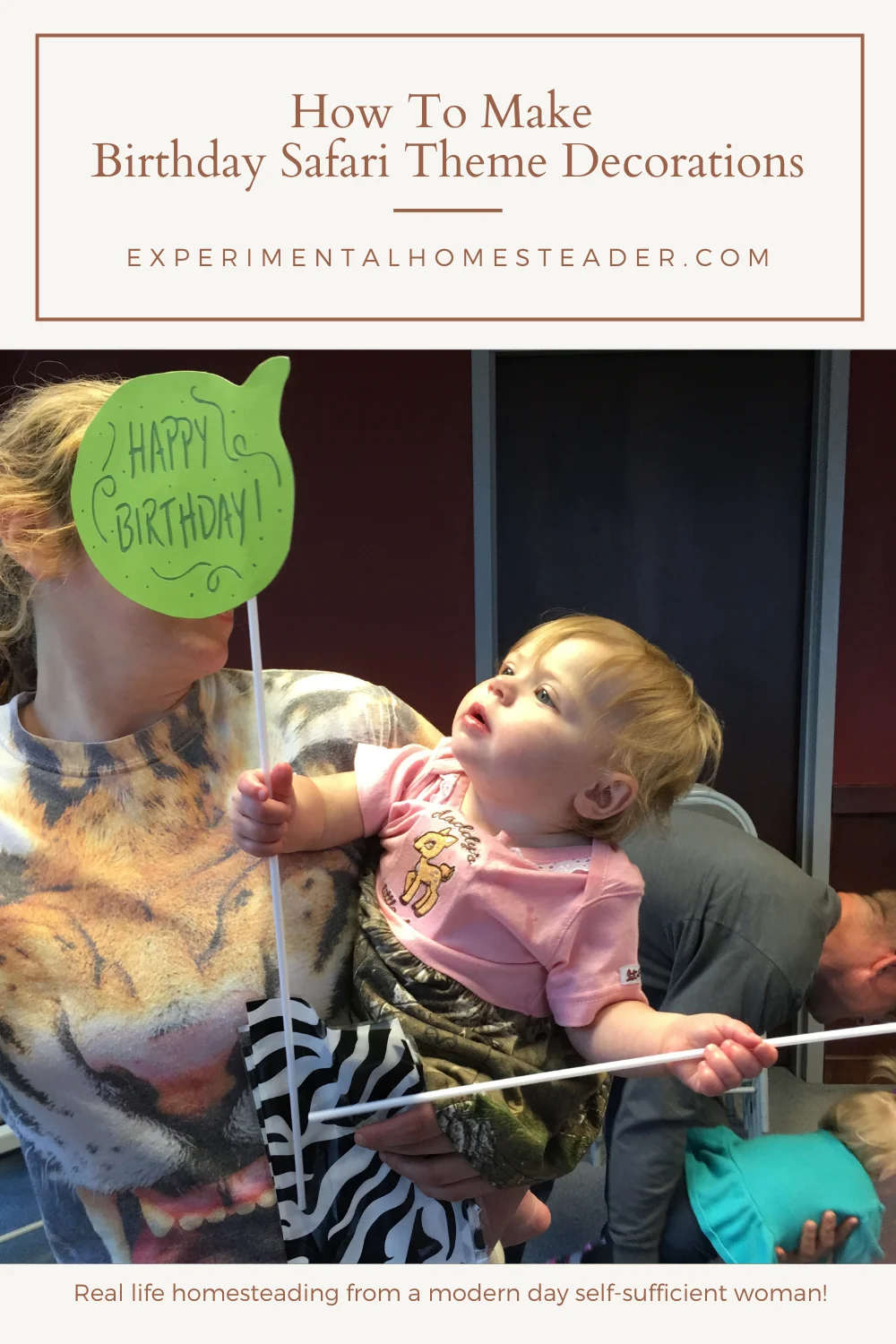 SaveSave